SUVs are the perfect family car but can require loads of gas. Of course, there are the many benefits to having extra space in your car, from room for friends and family to storage for anything you may need to tote around. Unfortunately, there are major environmental drawbacks to SUVs, as the large vehicles tend to be 'gas-guzzlers' that give off more carbon dioxide than a typical sedan. Luckily, there are plenty of great environmentally friendly options out there among the best electric SUVs of 2023.
Electric vehicles have come a long way from the small, cramped options of the past. Nowadays, you can have your space and take care of the planet, too! And that's great news, since research continues to demonstrate the positive impact that driving an electric vehicle can have on our environment.  According to a recent study from the University of Southern California (USC), electric cars really do reduce air pollution and boost public health. Researchers say asthma attacks and other respiratory problems fall as more people switch to vehicles which produce zero emissions.
One of the major concerns for many drivers considering a switch to electric is the charging time. But that too is continually improving, with owners of EVs spending less and less time at charging stations and more time hitting the road. In fact, findings from a recent study on electric vehicle battery design at Penn State may pave the way toward more affordable, faster charging electric vehicles. Researchers took a new approach battery charging that successfully regulates temperature and reactivity, and allows for a 10 minute charge time for just about any EV battery.
Electric vehicles are the future, and now, SUV drivers can join in the movement without sacrificing any space or utility. Every year, bigger and better vehicles enter the market, which means the most difficult part of switching to an EV is simply deciding which one is right for you. To help kickstart your decision-making process, StudyFinds searched the internet for expert reviews to find the best electric SUVs. This list includes the most frequently recommended vehicles, but if you have a favorite that we missed, be sure to let us know in the comments below!
The List: Best Electric SUVs, According to Experts
For an easy-to-drive, attractive vehicle that's sure to earn many an admiring glance, you can't go wrong with the Kia EV6. And with 310 miles of battery before you need to recharge, you have plenty of freedom to get where you're going.
"The EV6 proves that forward-thinking doesn't need to be entirely wacky," says Top Gear. "Distinctive yet not likely to immediately fall off a fashion cliff, interesting to drive but not likely to worry a dedicated sports car, the EV6 carves a very different path dynamically to the Hyundai Ioniq 5 with which it shares bones and blood. And that's no bad thing."
While similar to the Hyundai Ioniq 5, the EV6 is undeniably distinct. "The 2023 Kia EV6 charts its path through the EV market with athletic road manners and a bold look all its own," Car and Driver states.
"The 2023 Kia EV6 enters its second year of existence as one of the most desirable new electric vehicles. Maximum range is 310 miles, fast charging is standard, technology is abundant, and there's the reassurance of industry-leading warranties," adds Kelley Blue Book.
Whether you're looking for your first electric vehicle or your fifth, the Hyundai Ioniq 5 is sure to satisfy. As Cars puts it, "the Hyundai Ioniq 5 is a well-rounded all-electric SUV that's a great choice for first-time EV shoppers looking to make the jump into EV ownership as well as experienced EV drivers looking for their next vehicle." With quick charging, 303 miles of range, and an intuitive feel, it's a car that's fit for daily driving with a little extra pizzazz.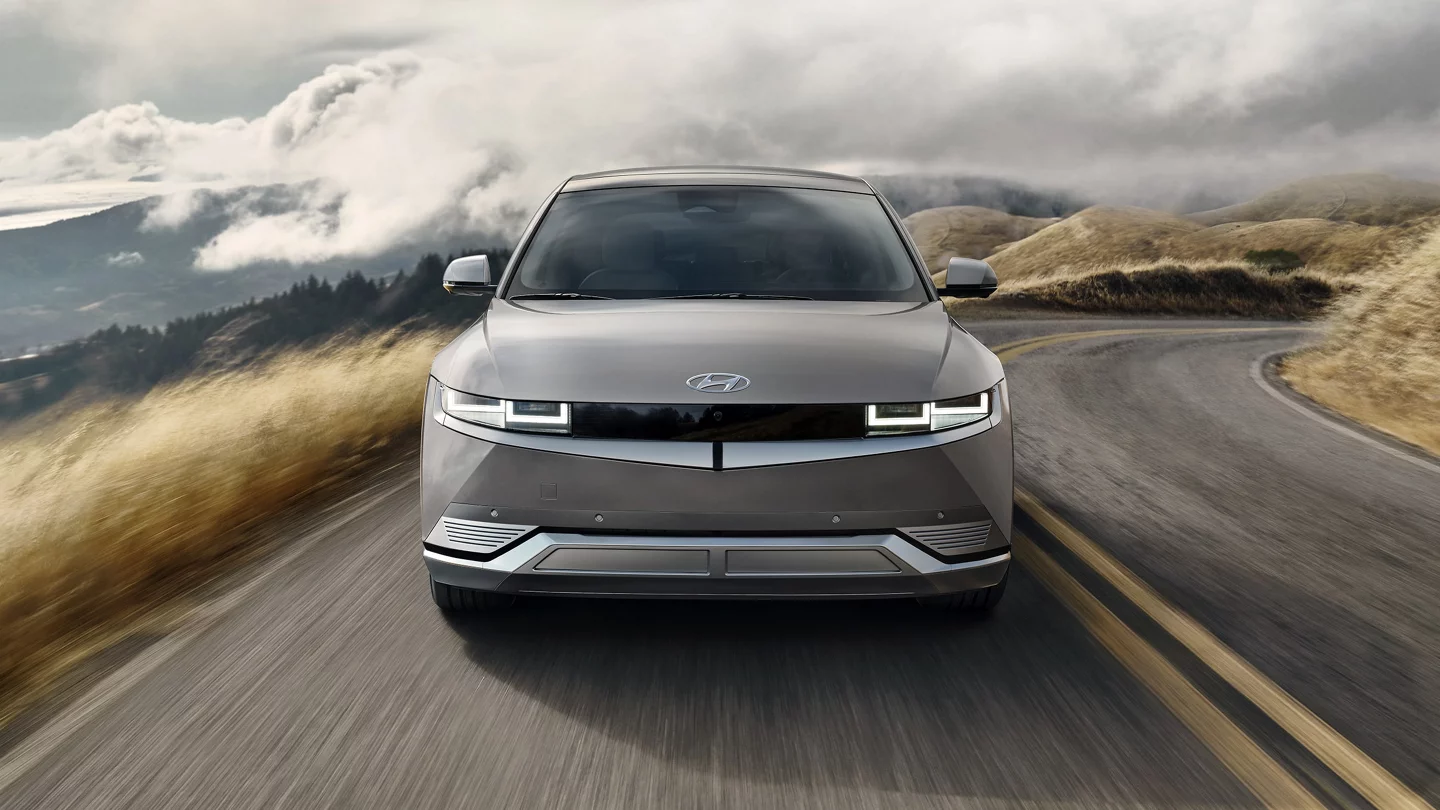 "Thanks to a little bit of 1980s eight-bit styling mixed with some seriously impressive new-era electrification, the Hyundai Ioniq 5 dazzles as a fast-charging SUV with a notable driving range," Car and Driver adds. "The big-range, single-motor, rear-drive model with 303 miles of range is among the farthest-driving EVs sold today for under $60,000."
Says US News, "the 2023 Hyundai Ioniq 5 is capable, well-rounded and value-packed. From potent powertrains and excellent fuel economy to a spacious and comfortable interior, this electric SUV is a captivating cocktail of practicality and performance with futuristic styling flair."
It wouldn't be a complete list of electric vehicles without a Tesla. The Model Y pairs a spacious and luxurious feel with innovative tech and capabilities. "The Model Y combines impressive technology with practicality, while also delivering an enjoyable driving experience," says Kelley Blue Book. "It succeeds in safety as well. The Insurance Institute for Highway Safety (IIHS) has made it a Top Safety Pick+ and the National Highway Traffic Safety Administration (NHTSA) gave it a maximum five stars overall."
For all its accolades in safety, the Model Y is equally convenient. Tesla is consistently increasing its range capabilities, and this vehicle is no exception. "The Tesla gets another bump to 330 miles, which is enough to fend off any range anxiety," True Car notes. "Plus, owners can charge at Tesla's exclusive, growing network of fast chargers."
"The Model Y is now the poster-car for 'if you delete the engine, the gearbox, the exhaust and all that fuel tank plumbing, then look how roomy you can make the cabin, look how much storage you can offer in the boot,'" adds Top Gear. "Obviously that's not as sexy as Autopilot or Ludicrous Mode, but it's going to make this a great car to live with, before you get to the foolproof charging, frugal real-world electrical consumption, and all the other stuff that makes Teslas genius electric all-rounders."
If you want a high-tech, luxurious vehicle that will never require you to stop at a gas station, look no further than the BMW iX. This car is proof that the electric vehicles of the future will be no less exciting or attractive than their gas-powered predecessors. "BMW will do battery versions of all its mainstream models – as it already has with the Mini Electric and iX3 – but it also wanted to build this all-in electric car as a showcase for its best work on materials, aerodynamics and driver assist," explains Top Gear. "The iX is a big comfy home-on-wheels, and a vast amount of technology has been poured into making sure the driver is soothed while the passengers kick back."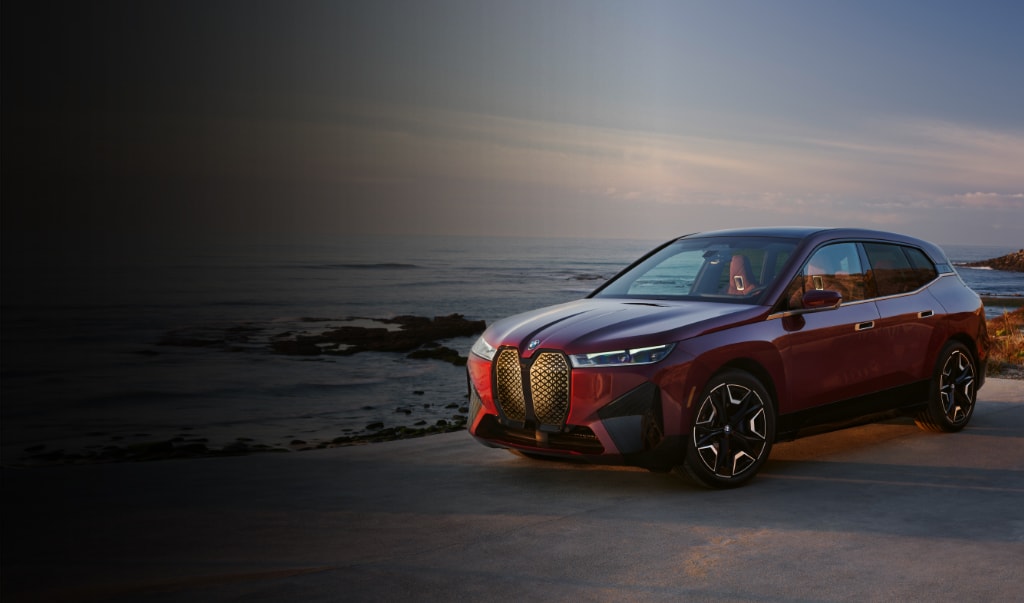 Even better, the iX is unlikely to leave you stranded on low battery thanks to its impressive range. "Two electric motors provide all-wheel drive and more than ample power—516 hp in the xDrive50 and a whopping 610 hp in the M60—while a large battery pack delivers enough juice for an estimated driving range of over 300 miles per charge," Car and Driver says. "This iX is estimated to deliver 86 MPGe in the city and 87 MPGe on the highway," adds TrueCar.
You might also be interested in:
Sources:
Note: This article was not paid for nor sponsored. StudyFinds is not connected to nor partnered with any of the brands mentioned and receives no compensation for its recommendations. This article may contain affiliate links.