The best true crime podcasts offer a captivating blend of suspense, intrigue, and meticulous storytelling. These gripping narratives delve deep into real-life mysteries, drawing listeners into the world of unsolved cases, cold-blooded killers, and the relentless pursuit of justice. With expertly crafted narratives and immersive storytelling, these podcasts keep audiences on the edge of their seats, making them a must-listen for any true crime enthusiast.
The popularity of podcasts is spreading like wildfire. Crime, thrills, romance, and comedy are among the most popular podcast genres across various platforms. For some reason, many of us find ourselves entranced with the hair-raising details of a murder mystery or the innerworkings of a cartel. Every type of podcast has a specific way of drawing the listener's attention. Similarly, in crime stories, case breaks and bone-chilling motives pique the audience's interest. 
It's not all fun and games, though. A recent study shows that binging television crime dramas can alter how the audience views those situations in the real world. Researchers in Vienna say one in five people who constantly watch American crime shows believe the death penalty is still a form of punishment their justice system uses, even if they live in a country where lawmakers abolished it. Sometimes, it may be hard to distinguish the dramatics of a true crime show or podcast with reality. So, proceed with caution.
Looking for a new podcast to sink your teeth (or ears) into? We've found the best true crime podcasts on the market based on reviews from crime enthusiasts online. There are thousands of options, but we've narrowed it down to the five most recommended true crime podcasts from 10 expert websites for die-hard crime fans. If you have your own suggestions, please leave them in the comments below!
The List: Best True Crime Podcasts, According to Experts
"We're at our most vulnerable when we go to our doctors. We trust the person at the other end of that scalpel. We trust the hospital. We trust the system. Christopher Duntsch was a neurosurgeon who radiated confidence. He claimed he was the best in Dallas. If you had back pain, and had tried everything else, Dr. Duntsch could give you the spine surgery that would take your pain away. But soon his patients started to experience complications, and the system failed to protect them. Which begs the question: who – or what – is that system meant to protect? From Wondery, the network behind the hit podcast Dirty John, DR. DEATH is a story about a charming surgeon, 33 patients and a spineless system. Reported and hosted by Laura Beil," Podchaser explains.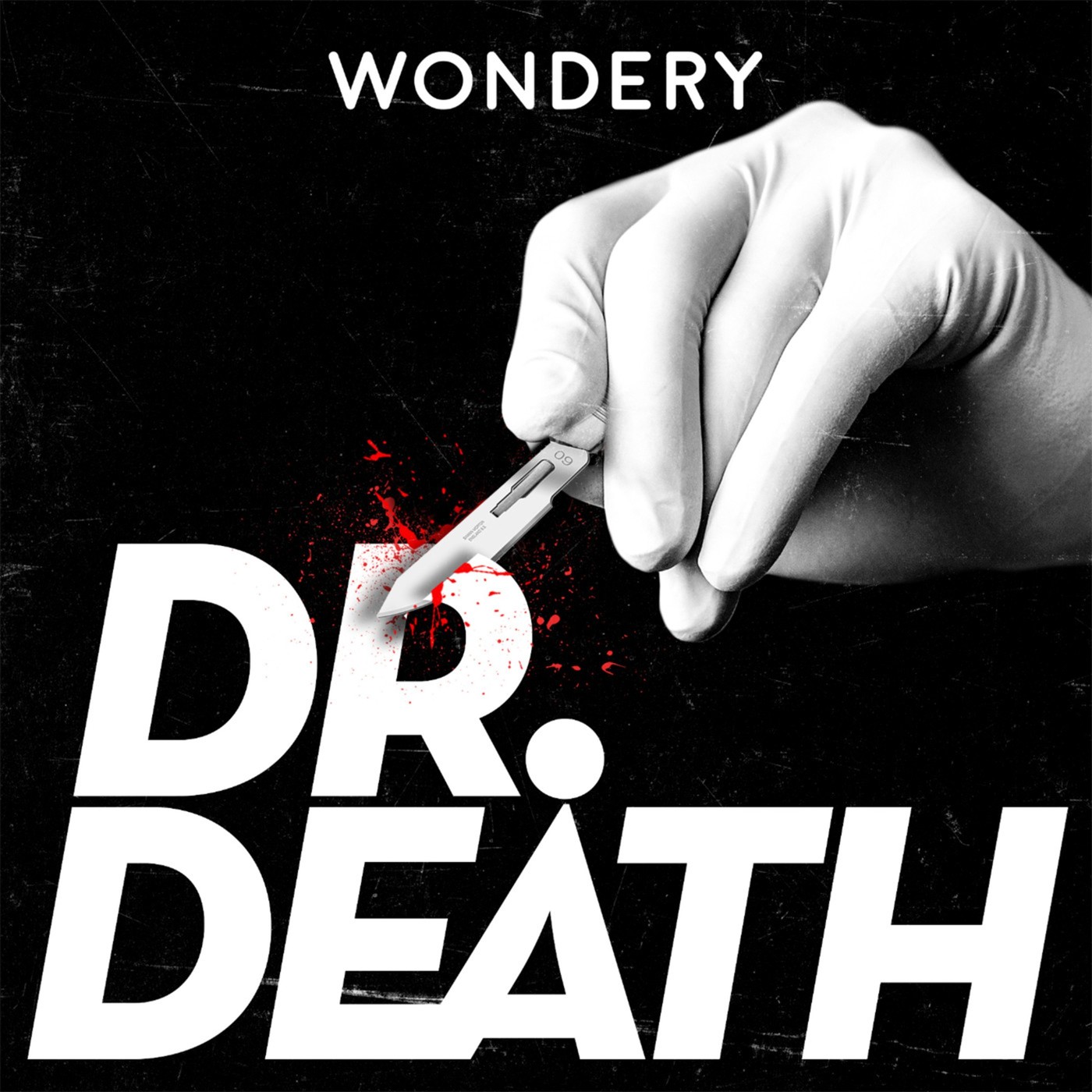 Town and Country mentions, "Dr. Death (which recently made a TV debut all its own) ranks especially high because of its intriguing complexity and the questions it poses about the American medical industry. It follows the brutal case of unstable Dallas neurosurgeon Christopher Duntsch and the hospital system that allowed him to kill or maim 33 patients before he was finally brought to justice."
"Unless you fancy feeling seriously light headed on your commute, be careful about when you listen to Dr. Death's graphic descriptions of surgical malpractice. Wondery's investigation into (thankfully) now imprisoned US neurosurgeon Doctor Christopher Duntsch is a truly horrifying listen. Our naive trust in those who call themselves professionals makes this podcast more disturbing. Medical journalist Laura Beil dissects Duntsch's appalling treatments and speaks to the luckier of his victims," explains Shortlist.
"Some of the original true crime funny ladies, Karen Kilgariff and Georgia Hardstark have been podcasting since 2016 with 'My Favorite Murder.' The two friends/comedians have incredible chemistry and are two of the funniest people on a podcast. They go back and forth between heinous murders and stories of being left alone at malls in the '70s, or horrifying '80s fashion trends they tried. 'My Favorite Murder' is the pinnacle of comedy true crime podcasts," says Pod Sauce. 
Games Radar adds, "With their frank attitude towards mental health and hilarious rapport, the duo perfectly balance the darkness of the subject matter with a healthy dollop of humour. This isn't where to go to find the forensically precise version of events – there's a weekly 'Corrections Corner' slot – but if you want to feel like you're listening to your friends chat murder in the pub, this is the best true crime podcast for you. It's time to sit crooked and talk straight."
Vogue ranks it at the top and says, "True-crime junkies who don't take themselves too seriously should start here. MFM is a biweekly safe space for comedians/hosts Karen Kilgariff and Georgia Hardstark to break down the cases that keep them up at night, from the Golden State Killer to Black Dahlia and the Zodiac murders. The show's devoted listeners, also known as 'murderinos,' have made it one of the podcast world's biggest hits, spawning a live show and a book: Stay Sexy & Don't Get Murdered."
Cosmopolitan says, "In the words of host Phoebe Judge, this show isn't just about crime, in the cold sense. It's about something more multi-faceted— stories of people who've done wrong, been wronged, or gotten caught somewhere in the middle. And like some of the other podcasts on this list, it aims to expose the shortcomings of the US justice system when it comes to particular criminal cases, often leaving you questioning whether enough action was taken. With Phoebe, you'll see there's always more to the story."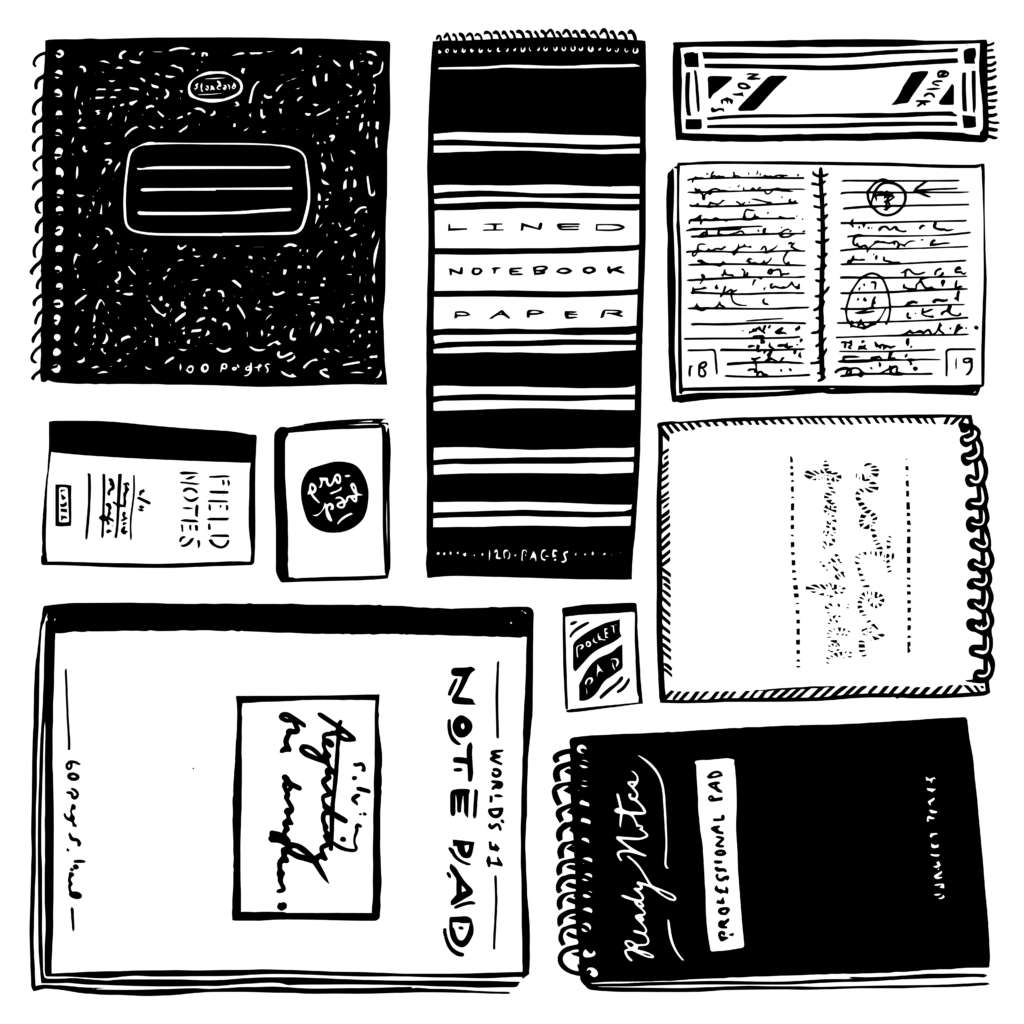 "One of the most satisfying things about Criminal is its glorious conciseness. We all know life is short and if true crime is to be believed, much shorter for some than others. These 20-to-30-minute self-contained stories then are miniature pieces of sometimes disturbing art to fit perfectly into your commute," writes Games Radar in their review.
The Coolist explains, "Instead of taking a sensationalist, or exploitative, approach to true crime, the Criminal production team goes a different route. By securing interviews and focusing on those actually involved in each crime, they're able to respectfully discuss these cases."
"Hosted by sisters Yvette Gentile and Rasha Pecoraro, Root of Evil takes a look back at one of the most infamous cases in the history of American crime: the Black Dahlia murder. But Gentile and Pecoraro's interest in the case runs deeper than most. The great-granddaughters of one of the prime suspects, George Hodel, now believe that Hodel was indeed culpable; but alongside their investigations into the murder, they also look back at the effect the case had on their family, making this as much a tale of intergenerational trauma as it is a deep dive into the infamous murder of Elizabeth Short," says Vogue.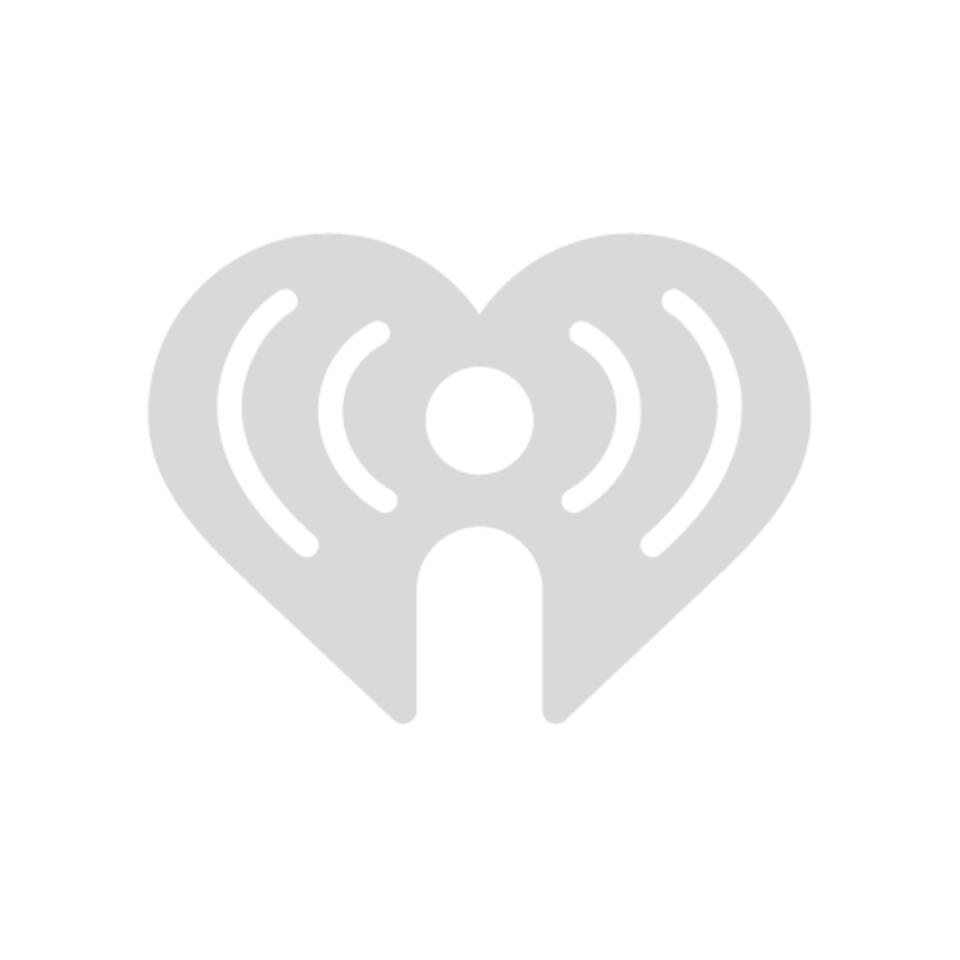 "This 2019 podcast — a companion piece to the TNT show I Am the Night — delves into the life of the Hodel clan, whose patriarch, George, was a mysterious physician to the stars, as well as a suspect in the gruesome 1947 murder," writes Rolling Stone. "After the 2017 death of George's daughter Fauna (author of the memoir on which the TNT show is based), her daughters, Yvette and Rasha, picked up the torch. As they delve into their family history, though, they find more uncomfortable surprises than an L.A. noir."
"When Elizabeth Short, also famously known as The Black Dahlia, was brutally murdered in 1947, it was a story that gripped the entire nation. More than 7 decades later, it remains one of the most infamous unsolved cases yet. Many point fingers at Dr. George Hodel as the killer, thanks to an investigation that was started by his own son. Now, with never-before-heard audio and first-time interviews, the Hodel family opens up about their shocking story in an eight-part series that takes a deep dive into their family history clouded with murder," adds Country Living. 
The Coolist writes, "As one of the earliest true crime podcasts, Serial richly deserves the title of an audio game changer. After catapulting to success in 2014, the Peabody Award winning podcast remains as prominent as ever. Taking its name from the radio and television serials, the podcast covers a single case or concept over the course of each season. With Serial's top notch crew of investigative journalists, the podcast dives deep into both the crimes and the investigative process."
"Serial Productions makes narrative podcasts whose quality and innovation transformed the medium. 'Serial' began in 2014 as a spinoff of the public radio show 'This American Life.' In 2020, we joined the New York Times Company. Our shows have reached many millions of listeners and have won nearly every major journalism award for audio, including the first-ever Peabody Award given to a podcast," states Podchaser. 
"Serial birthed a generation of true-crime listeners. It challenged the way we think about convictions, and shone an early light on how true-crime storytelling can impact victims' families, as word got out that Lee's family had been unhappy with the hit series. It was the start of a new genre in crime storytelling and an undeniably enthralling yarn resulting from vigorous reporting. Other creators have been trying to replicate the formula ever since, but few come close," mentions Rolling Stone. 
You might also be interested in:
Sources:
Note: This article was not paid for nor sponsored. StudyFinds is not connected to nor partnered with any of the brands mentioned and receives no compensation for its recommendations. This post may contain affiliate links.