Electric cars have become increasingly popular over the past few years, with more and more drivers opting for these eco-friendly vehicles. Owning an electric car comes with numerous benefits, both for the environment and for the driver. From lower running costs to reduced emissions, the advantages of electric cars are clear. So, if you're planning to go environmentally friendly, you'll want to choose from the best electric cars on the market today.
Despite 57 percent of drivers being deterred by a potentially higher price tag for electric vehicles, benefits such as fuel cost savings (48%), emission reduction (32%), and better performance (30%) are what's encouraging people to go green. For half the poll, the barriers for switching to electric include lack of charging stations, but that may be changing. Three in five say they've noticed more electric vehicle charging stations in their city or town in the last few years.
It's also important to note that the science of electric vehicle charging has made great progress in the last few years. Experts say one of the reasons drivers feel reluctant to switch from gas and diesel is because electric cars take so much longer to charge, but new research may have found a way to dramatically speed up the process. Researchers used machine learning techniques that analyze charging data to create unique charging methods. Results were promising, with the team seeing batteries charge to over 90 percent in 10 minutes without lithium plating or cathode cracking, according to study author Eric Dufek, Ph.D.
Great charging is one thing, but the silence of these types of cars has been a point of interest with others on the street. Adding sound to electric cars will make them safer for pedestrians, according to new research. While reducing sound pollution, researchers with the Acoustical Society of America say electric vehicles are so quiet that can actually create safety concerns for the visually impaired and the blind.
Let's start those (quiet) engines and get to work as StudyFinds set out to do the research for you, visiting 10 expert websites to put together this list of the best electric cars. If you've got your own suggestions, please leave them in the comments below!
The List: Best Electric Cars, According
to

Experts

The Model 3 is Tesla's most affordable electric car and has been a massive success in the EV market. It offers impressive performance, long-range, and cutting-edge technology features.
"The Tesla Model 3 can reach a top speed of 140 mph, and do 0-60 mph in just 5.6 seconds. The base model offers 215 miles of range on a single charge, and is designed to attain the highest safety ratings in every category," says The Gentleman's Journal. "Aside from its obvious electric drive, which will inevitably send the eco-conscious around the world reaching for their wallets – the Model 3 has also been packed with other neat technological tricks. On the basic model, you get WiFi connectivity, dual-zone climate control and an auto-dimming rear-view mirror navigation."
Top Speed breaks down each of the trims here, "The 2022 Tesla Model 3 was offered in three grades: base RWD, Long Range, and Performance – a lineup that will continue unchanged for the 2023 model year. The entry-level model is powered by a single electric motor that delivers a total of 271 horsepower and 310 pound-feet of torque. In this configuration, the Model 3 goes from 0 to 60 mph in 5.8 seconds and can hit a top speed of 140 mph. Next in line is the Tesla Model 3 Long Range. It comes with a dual-motor setup and all-wheel drive configuration and delivers a total of 346 horsepower and 389 pound-feet of torque. The Model 3 Long Range offers a significant improvement in the sprint time: just 4.2 seconds. The Top speed goes up to 145 mph. The top-of-the-line, Model 3 Performance comes with the same dual-motor setup of the Long Range, but the total output has been pushed to 445 horsepower and 471 pound-feet of torque. The Model 3 Performance goes from 0 to 60 mph in 3.1 seconds and can hit a top speed of 162 mph."
ZDNet sums it up: "The Tesla Model 3 was one of the top-selling electric cars of 2022, with good reason. It combines functionality with innovation at a higher price point. Cars usually depreciate in value over time but used Tesla prices show the opposite."
The Bolt EV is an all-electric compact hatchback with a range of around 259 miles on a single charge. It has received critical acclaim for its practicality, affordability, and fun-to-drive nature. Edmonds loves this car, "thanks to a blend of utility, handy features, a healthy range rating, and a fantastically low price of entry, the Bolt is a hands-down pick for Edmunds Top Rated Electric Car for 2023."
If you're looking to save some cash, here you go, "Then GM cut the price of the 2023 Bolt line even further, pricing it at $26,595 for the EV and $28,195 for the EUV. Consider that the average price for a used car is $27,633 and suddenly the Bolt is not only the most affordable electric car on the US market, but it's actually an affordable car, period," comments A Girls Guide to Cars.
Here are some more specs by curtesy of Car and Driver, "The Bolt is powered by a single 200-horsepower motor that powers its front wheels, a propulsion system that nets an EPA-estimated 259 miles on a single charge. The Bolt has DC fast-charge capability that Chevy says can add up to 100 miles of range in just 30 minutes. Inside is an unexpectedly roomy interior that previous Chevy drivers will find familiar; with its rear seatback folded the Bolt has nearly as much cargo space as a Chevy Equinox."
The e-Tron is a luxury electric SUV that offers a range of up to 222 miles on a single charge. It boasts advanced technology features, a comfortable ride, and a spacious interior. "It's not a profound facelift that Audi's made to its flagship electric SUV, but the Q8 e-tron is one of the easiest ways to go electric – you'll hardly notice you're doing it. It hits all the right Audi notes of premium, solid quality without resorting to brash gimmicks to try and get you to notice it," notes Top Gear.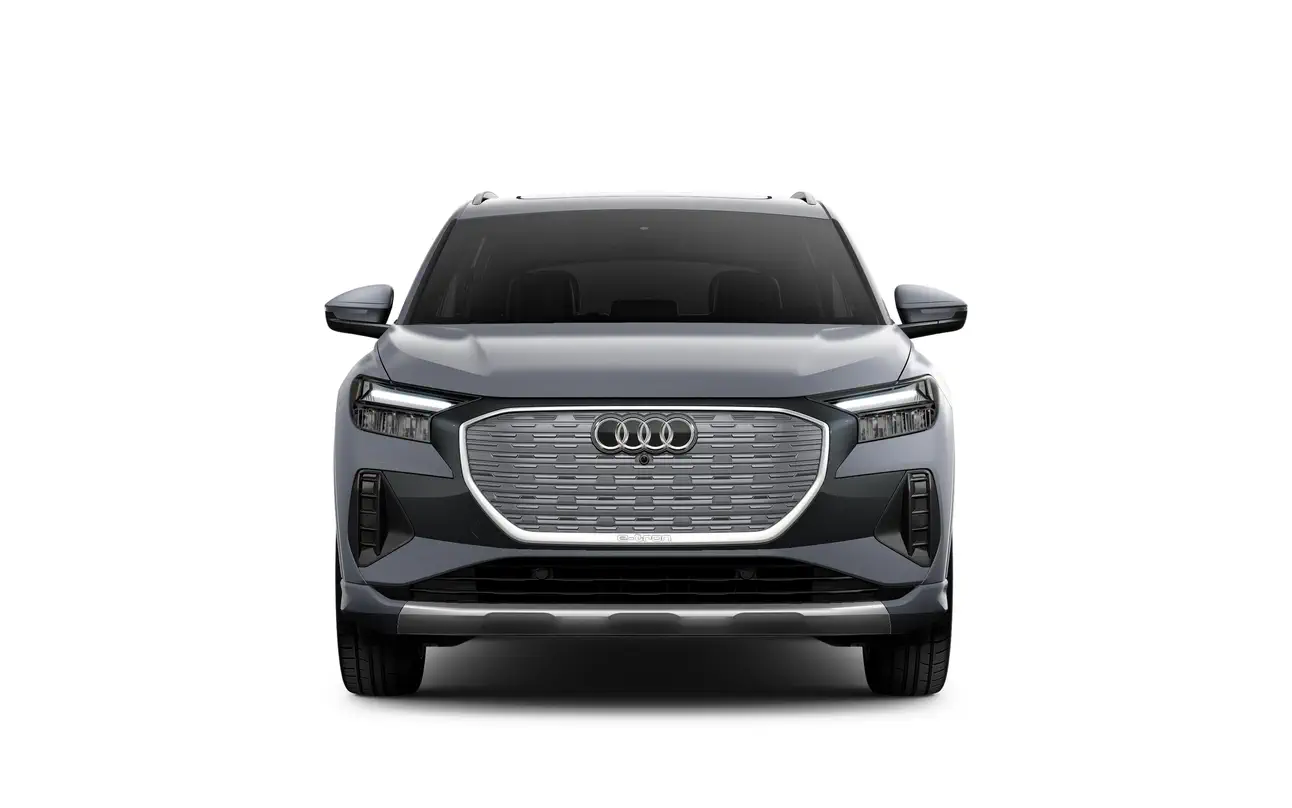 "This all-electric luxury midsized SUV is a treat to drive. It has standard all-wheel drive, a luxurious cabin, and a healthy list of active safety features. It's quick and super-quiet, which makes the E-Tron glide along smoothly and effortlessly," says Consumer Reports.
"At a glance, it appears like a petrol- or diesel-powered Audi SUV, but like every cake shop in the world, the Audi e-tron gets much more interesting once you step inside. For a start, there's a high-tech infotainment system with not one, not two, but three super-high-resolution screens as standard and plenty of soft-touch plastic and brushed metal-effect trims," adds Car Wow.
The Leaf is one of the most popular electric cars in the world, with over 500,000 units sold since its launch in 2010. It is a compact car that offers a range of up to 150 miles on a single charge and has been praised for its affordability and practicality.
US News says, "Yes, the 2023 Leaf is a good electric car, but it's more of a niche offering than a mainstream player in today's fast-growing EV market. The Leaf is maneuverable and quite comfortable to drive, and its electric powertrain enables snappy acceleration. The cabin is spacious, the front seats provide good support, and the rear seats are adult-friendly. The infotainment system, though a bit dated, is easy to use, and Nissan packs the Leaf with lots of standard safety features."
"Nissan's key objective with the Leaf was to design and manufacture a car that emitted zero carbon dioxide, without compromising the enjoyment of the driving experience. The first models featured a 24kw/hr lithium-ion battery, which, when fully charged, had a range of 124 miles. This first model was advanced even 10 years ago, allowing its drivers to monitor the car battery charge and to make adjustments to the air conditioning system remotely, simply from using their cellphone. Additionally, this car boasted great acceleration, it handled really well and provided a comfortable drive," says Hot Cars.
It's a great place to make the switch to an EV, "We were impressed by how easy it was to start up and go. For those looking to buy their first EV, the Nissan Leaf is a great feature-rich entry point. With a maximum range of 226 miles, it's great for grocery runs or traveling around town," says Tom's Guide.
The Polestar 2 is an all-electric luxury sedan that boasts a range of up to 233 miles on a single charge. It offers an impressive performance, with a 0-60 mph time of just 4.5 seconds, and advanced safety features such as collision avoidance technology.
It's a car coming after the king of the space, "if you want something that will make every Tesla owner jealous, we suggest you should check out the new Polestar 2. Yes, maybe the Polestar 1 wasn't such a successful model, but the Polestar 2 is a huge improvement over the 1 and made things a lot better. The model is Polestar's first electric vehicle, and for sure it is going to be just the first from a long series. It is just as powerful and faster than the Model 3 and offers a decent range, but most importantly, it offers tech features we have never seen before listed in a Tesla model," says Top Speed.
Car Magazine says, "A slightly-high-riding, five-door fastback, the Polestar 2 arrived in UK showrooms in 2020 with its flagship dual-motor model, complete with all-wheel-drive and a brawny 402bhp. This was joined in 2021 with a more sedate but still-impressive single-motor, front-wheel-drive variant, offered with small and large battery pack sizes."
"It wears the sophisticated duds of a luxury sedan, like the Volvo S60, but the all-electric Polestar 2 hatchback is built for a gas-free world. Volvo's EV subsidiary, Polestar, gives the 2 a healthy balance of range and horsepower for its lowest trim level," comments Car and Driver.
You might also be interested in:
Sources:
Note: This article was not paid for nor sponsored. StudyFinds is not connected to nor partnered with any of the brands mentioned and receives no compensation for its recommendations.