An electric pressure washer can make it easier to clean outdoor areas around your home. You can use it to erase those hard to remove stains on driveways and sidewalks. It's also great for sprucing up vinyl siding. Plus, it can blast away dirt and grime buildup on vehicles, fences, decks and patios. An added bonus? The best electric pressure washers are an environmentally friendly choice, as compared to their gas-powered counterparts.
Living sustainably requires more effort than you might think. A new survey finds seven in 10 Americans admit that they treat their own home better than they treat the planet. However, there is hope as people are trying to reduce their carbon footprints by taking steps like installing energy-efficient appliances (55%), cutting down on single-use plastics (47%), and buying locally sourced and organic produce (44%), according to a poll of 2,000 Americans. 
Gen Z expressed the most concern for the future of the planet (78%), followed by Millennials (67%), and found this concern to be the top motivator for making environmentally conscious choices. Respondents also expressed a willingness to take concrete steps towards a more sustainable lifestyle, such as switching out their appliances for those that help reduce food waste (69%) and composting food waste (58%). These are just some tactics to be kinder to the environment.
If you're ready to add an electric pressure washer to your cleaning routine, StudyFinds is here to help. We've compiled a list of the top five brands from ten expert websites to find the best electric pressure washers to eliminate the mess. As always, we'd like to see your own recommendations in the comments below!
The List: Best Electric Pressure Washers, According to Experts
The New York Times calls the RYOBI 'The Best Pressure Washer', adding it features a "durable motor, longer hose, larger wheels, better-designed cord, and lengthier warranty coverage than the competition."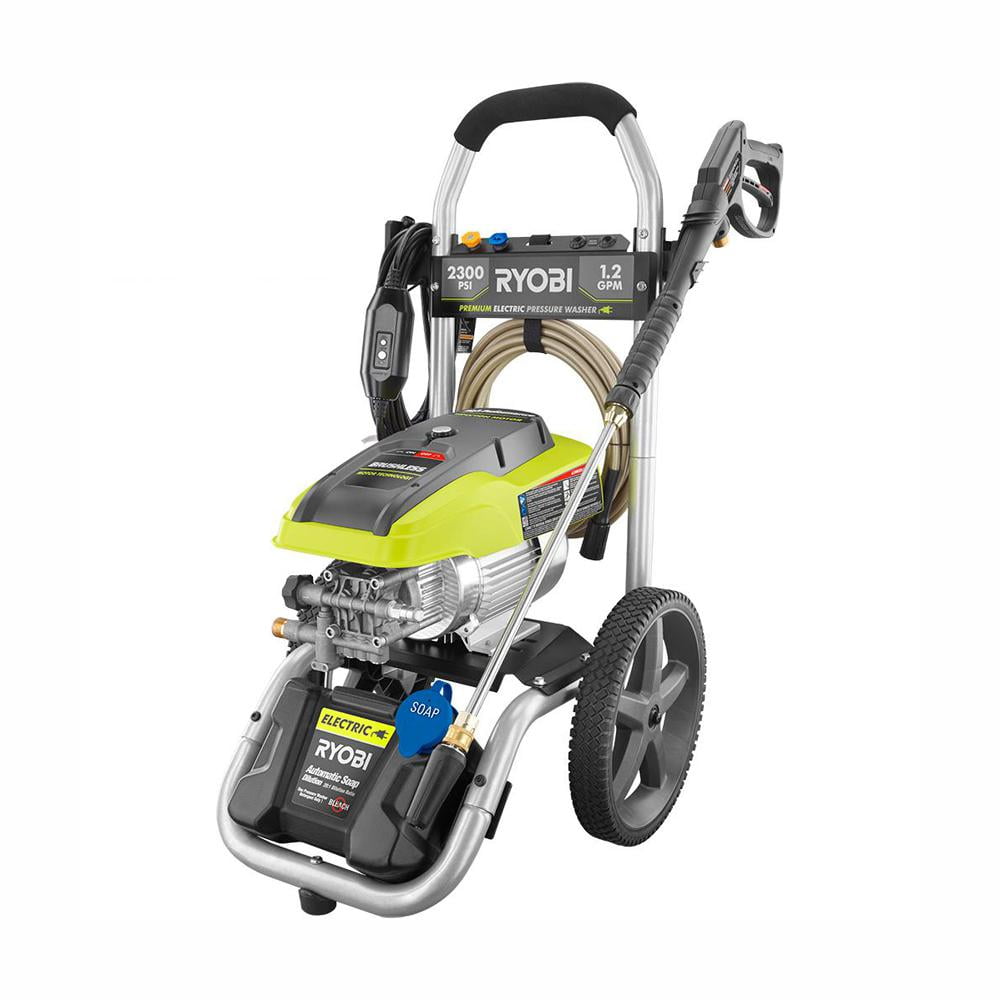 Reviewers love its versatility. Popular Mechanics crowns this model 'Most Powerful Electric', noting "the RY142300 is a journeyman machine, one that delivers consistent soaping and washing performance." There's also a turbo nozzle for removing those tougher stains.
Good Housekeeping points out, "the RYOBI punches above its weight by pumping out a respectable 1.2 gallons per minute (GPM) with its superb 2,300 PSI. The large onboard detergent tank is helpful when power-washing expansive areas."
Dirty fences, decks and patio spaces are no match for the cleaning power of this machine from Greenworks. Insider notes, it "comes with five quick-connect nozzles, including a 'turbo' option for stubborn dirt and grime. There's also a built-in soap tank."
"The wheelbarrow design of the Greenworks GPW3000 grants mobility and stability to the unit. Its sturdy steel frame provides longevity to the assembly. The reversible handle offers further versatility, as its different positions make the unit less bulky when stored," according to Pressure Washer Database.
The Spruce points out, "while it costs more than many other electric pressure washers, this one can't be beat for performance. It's as close as you are likely to get to a gas-like performance from an electric pressure washer, and it's reasonably quiet as well."
Pro tip: The turbo option may be too strong for certain materials, so proceed with caution to avoid any potential damage.
Cleaning your car's exterior is a breeze with the SPX3000-XT1 XTREAM from Sun Joe. Good Housekeeping calls it the 'Best Pressure Washer For Cars', adding there's "the soft-bristled brush and rim brush, which combine to handle every surface of the car's exterior. Rinsing is a snap, thanks to the quick-connect nozzles with their onboard storage."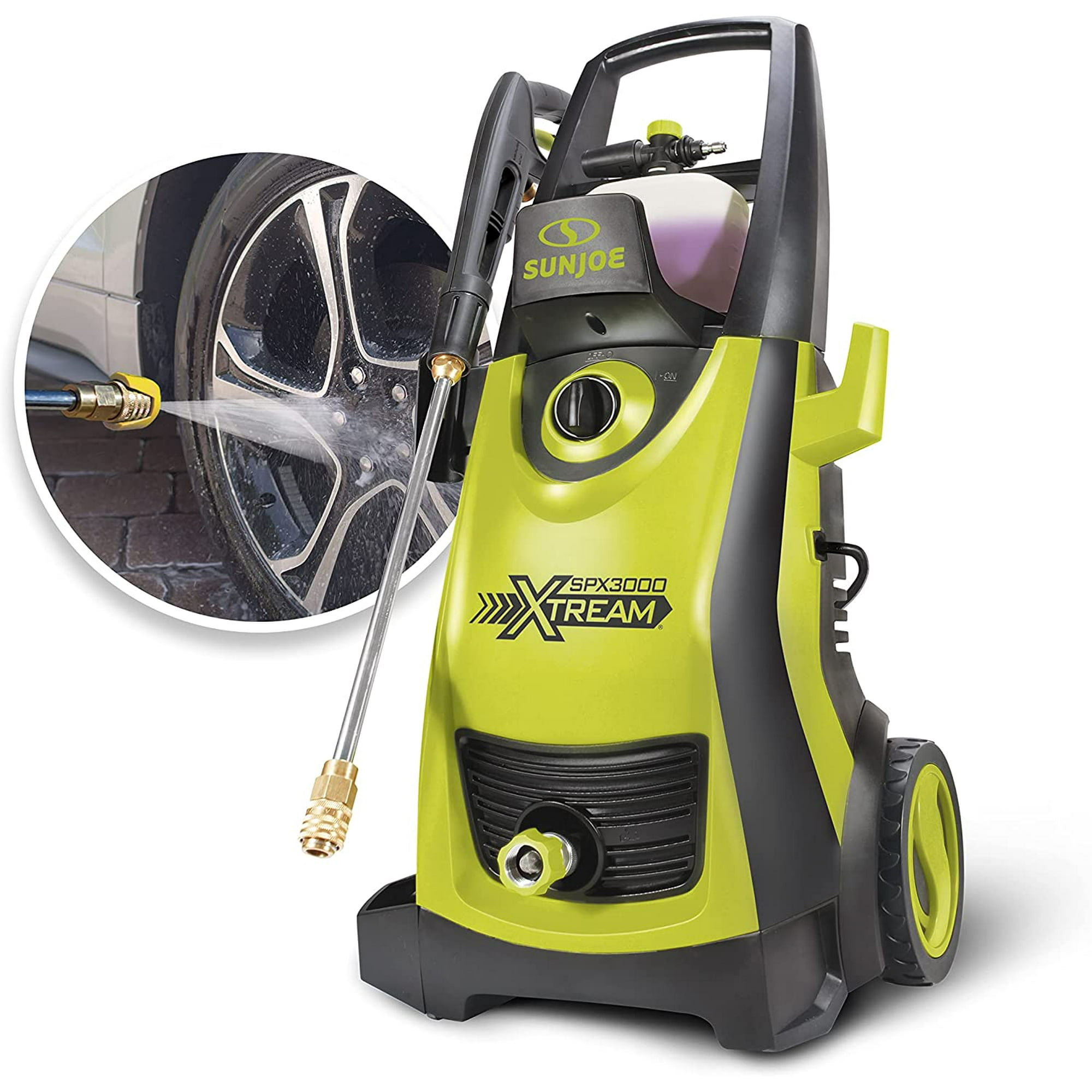 Insider highlights the SPX3000 model, noting "it's powerful enough to handle small- and medium-scale home washing projects. You'll be glad you have those two soap dispensers when it's time to wash your home siding or lawn furniture." 
If you're deciding between these two machines, Pressure Washer Database suggests, "when operating at low pressure, the SPX3000 can generate a slightly higher maximum volume of water than the SPX3000 XTREAM. It can deliver up to 1.76 GPM (gallons per minute), whereas the SPX3000 XTREAM offers a maximum water flow of 1.65 GPM. The former should thus allow you to rinse away dirt and debris with somewhat better efficiency and speed."
Keep in mind, the XTREAM model costs slightly more than the SPX3000. However, both are at an affordable price point.
If you need to pressure wash a lot of different types of materials, this is a solid choice. It boasts a water pressure of 40 times that of a garden hose. "Not only can the K5 be used to clean your patio, the versatile multi-tool – which clips-and-twists into place – can be spun through three different settings which cycle through different pressure and less direct output jets (one circles) in order to be used for other applications, such as cleaning your car (without taking the paint off)," according to T3.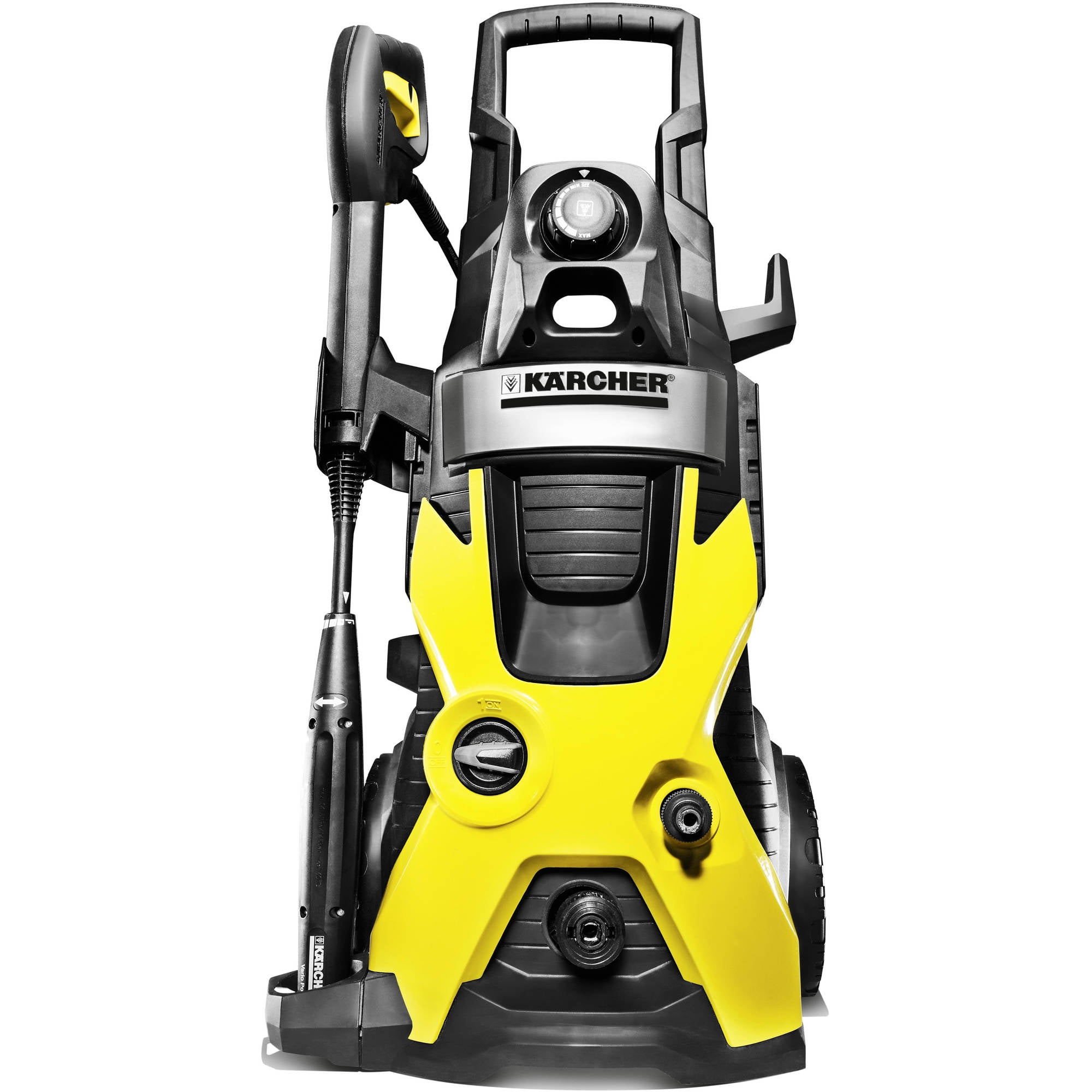 The Spruce adds, it "has a water-cooled induction motor—a system that can help the motor last five times longer, and it comes with a 25-foot high-pressure hose and a 35-foot power cord." 
It's also quiet. Top Ten Reviews points out, "many powerful pressure washers are very loud which can be a nuisance if you're using it around neighbors. It also has auto-shut off which means the pump stops running if you're not spraying water, so it's not putting hours of unnecessary wear and tear on the unit."
Rounding out our top five is this Electric Pressure Washer from DeWalt. Reviewers highlight its portable design. Pro Tool Reviews notes, "everything packs into a suitcase-size housing and roll cage. Open up the door on the side to find the hose and nozzle storage. The hose wraps neatly into the roll cage. You also get a telescoping handle and wheels to make it easily transportable."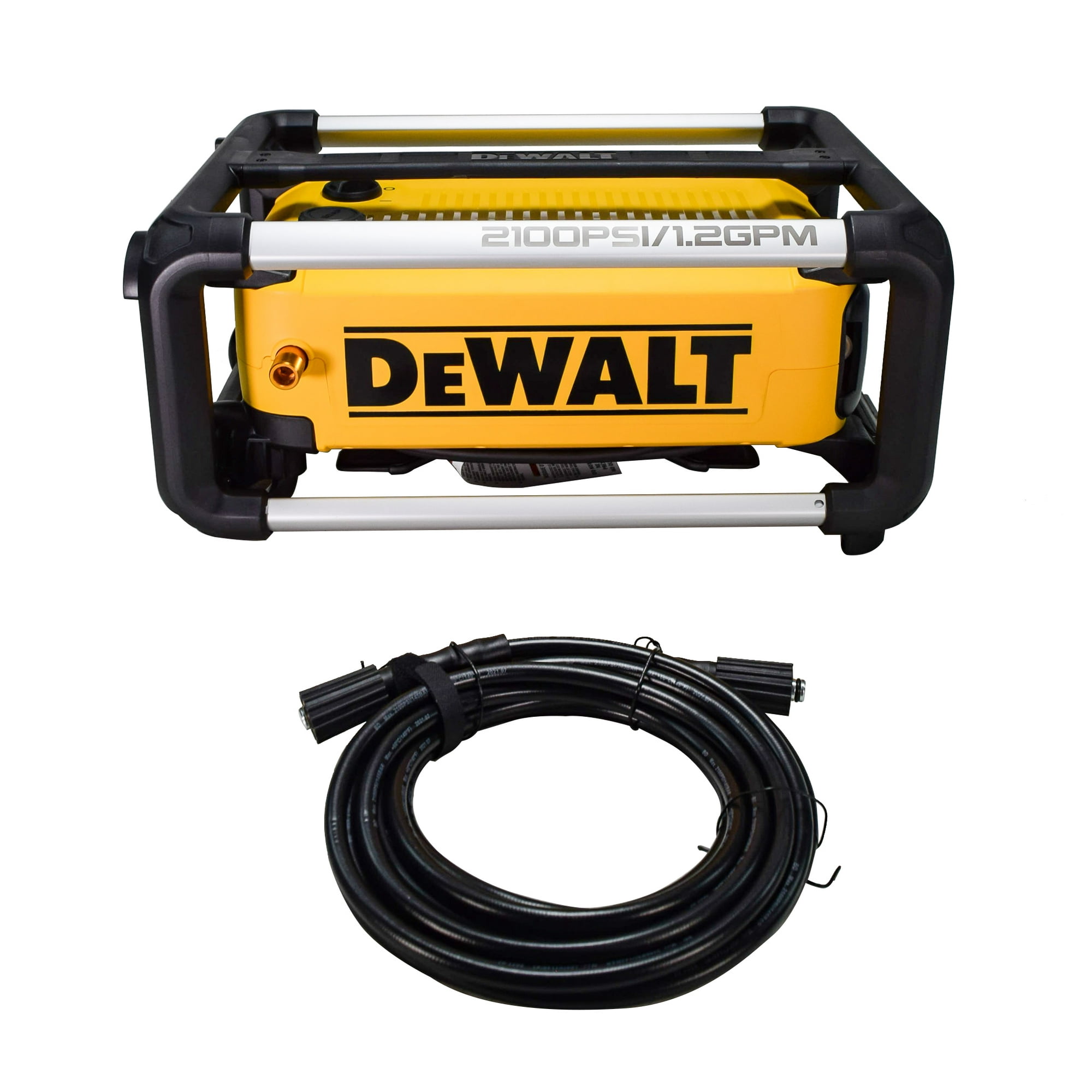 It also features "five quick-connect nozzles, allowing for easy adjustment of the water pressure and spray pattern to suit different cleaning tasks," adds Pressurewasherz.com.
"Since it is an electric pressure washer, the motor of the DWPW2100 is started simply by an ON/OFF switch. The unit is ready-to-use with peace of mind, thanks to the included 35 ft GFCI cord," according to Pressure Washer Database. Although some reviewers point out this pressure washer can be quite loud while in use.
You might also be interested in:
Sources:
Note: This article was not paid for nor sponsored. StudyFinds is not connected to nor partnered with any of the brands mentioned and receives no compensation for its recommendations. This post may contain affiliate links.