Some people call them chicken tenders. Others, chicken fingers. However, everyone can agree those breaded chicken morsels are tasty. Simply pop the chicken strips in the oven or air fryer, and voila! Your next meal is ready in minutes. Plus, they are especially convenient when you don't have time to bread and bake some chicken from scratch. And let's face it, our lives are busy. Some of the best frozen chicken tenders make dinner prep easy, but just as delicious.
In fact, a poll of 2,000 parents with school-age kids found that the school year is stressful when it comes to completing daily tasks. Fifty-four percent of respondents say that list includes finding time to make proper meals for their children. With their time being spread so thin, it's no surprise that parents often get frustrated by the time it takes to prepare ingredients (54%) and cook their kids' meals (44%). Additionally, three in five parents say the burden of cooking in their household usually falls to one parent (62%) – and it's usually themselves (62%).
Also, having frozen options on hand eliminates the risk of accidentally undercooking meat. A study reveals incorrect cooking temperatures and cross-contamination between different foods are two of the most important factors linked to foodborne illness. This is particularly relevant to poultry meat. Two leading causes of foodborne illness are the bacteria Campylobacter and Salmonella, which are commonly found on raw poultry. And, for those who wash their chicken before cooking, it can splash harmful bacteria through your kitchen. Frozen tenders are already cooked through, you just need to heat them up.
Having frozen ingredients handy can help in the prep department. So what are the top choices to grab on your next trip to the grocery store? StudyFinds turned to 10 expert websites and compiled a list of the five best frozen chicken tenders that are tasty and easy to make. As always, we'd like to see your own recommendations in the comments below! 
The List: Best Frozen Chicken Tenders, According to Experts
The tasty breading on these is a hit with reviewers. They also score high marks when it comes to the crunch factor. "The breading on these chicken strips was perfectly crunchy and golden with the crispy (but not too crispy) texture our team was looking for," according to Taste of Home.
"The flavor here is really nice, as the breading contains a good blend of dried garlic, dried onion, and paprika. The coating is also super crunchy," notes Sporked.
"Their crispy chicken strips are exactly what you might envision when you think of classic chicken strips. It was honestly hard for us to believe this was frozen food and not a fast-food chicken tender," adds Wide Open Country.
Mashed ranks Foster Farms at number one, adding, "the big, meaty strips are covered in a generous layer of breading. They're crispy, spicy, and a little bit sweet, and there's just enough on each piece that it never feels overwhelming."
"The crunch and nooks and crannies of the breading made these strips the perfect companion for dipping sauces. Even if you love to drench your tenders in extra barbecue sauce, you won't find that they get soggy—Foster Farms holds up," according to Taste of Home.
Sporked points out the chicken has, "an excellent, salty flavor and the meat itself isn't overly processed. It's really fatty, too, giving it a dark meat quality that's rich and delicious." 
"These tender strips of real chicken breast have just the right amount of breading for a meaty bite with a light crisp coating," according to EatingWell.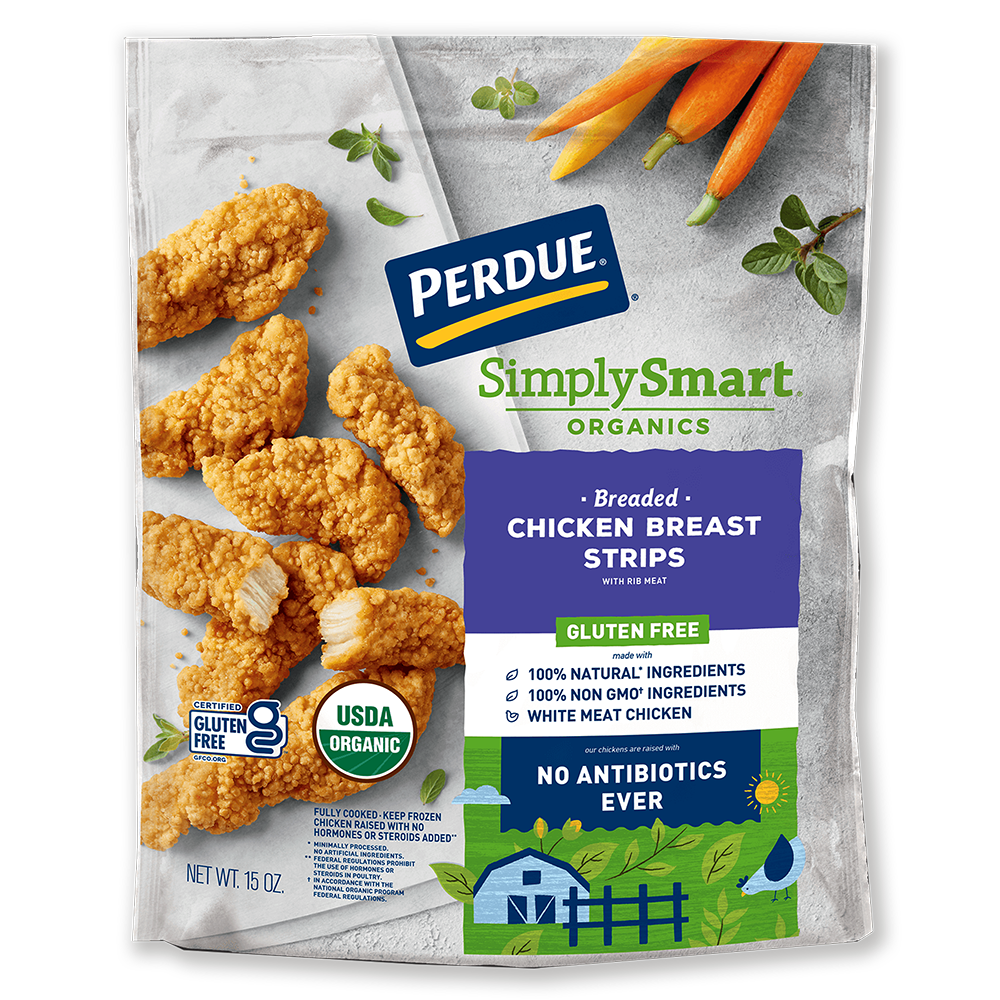 Recipe Marker points out the breading, "has the texture and flavor of panko batter; it's flaky and slightly oily. It's cornmeal, and while it's not nearly as tasty as cornflake-covered chicken, it does have a more natural feel than the other options."
Eat This, Not That suggests, "it's not as greasy, it's also not as crunchy, despite the breading feeling a little more substantial due to the use of whole grains. It's a lighter coat of bread crumbs, though, and the seasoning feels lighter as well, even though there's more salt."
Perdue also has a chicken nugget version, too. Today notes, "this is a reliable frozen option that will remind you of the ones from your childhood." Clean Plates adds, "they had the best-tasting breading of them all — which is especially great because it's made from whole grains."
Chicken tenders featuring cauliflower breading, have captured the taste buds of reviewers. "These tenders are absolutely gluten-free since the ingredients with which these are processed are gluten-free and healthy as well. The top coating of cauliflower provides a healthy alternative to those bread crumbs or refined flour," according to PickFrozenFood.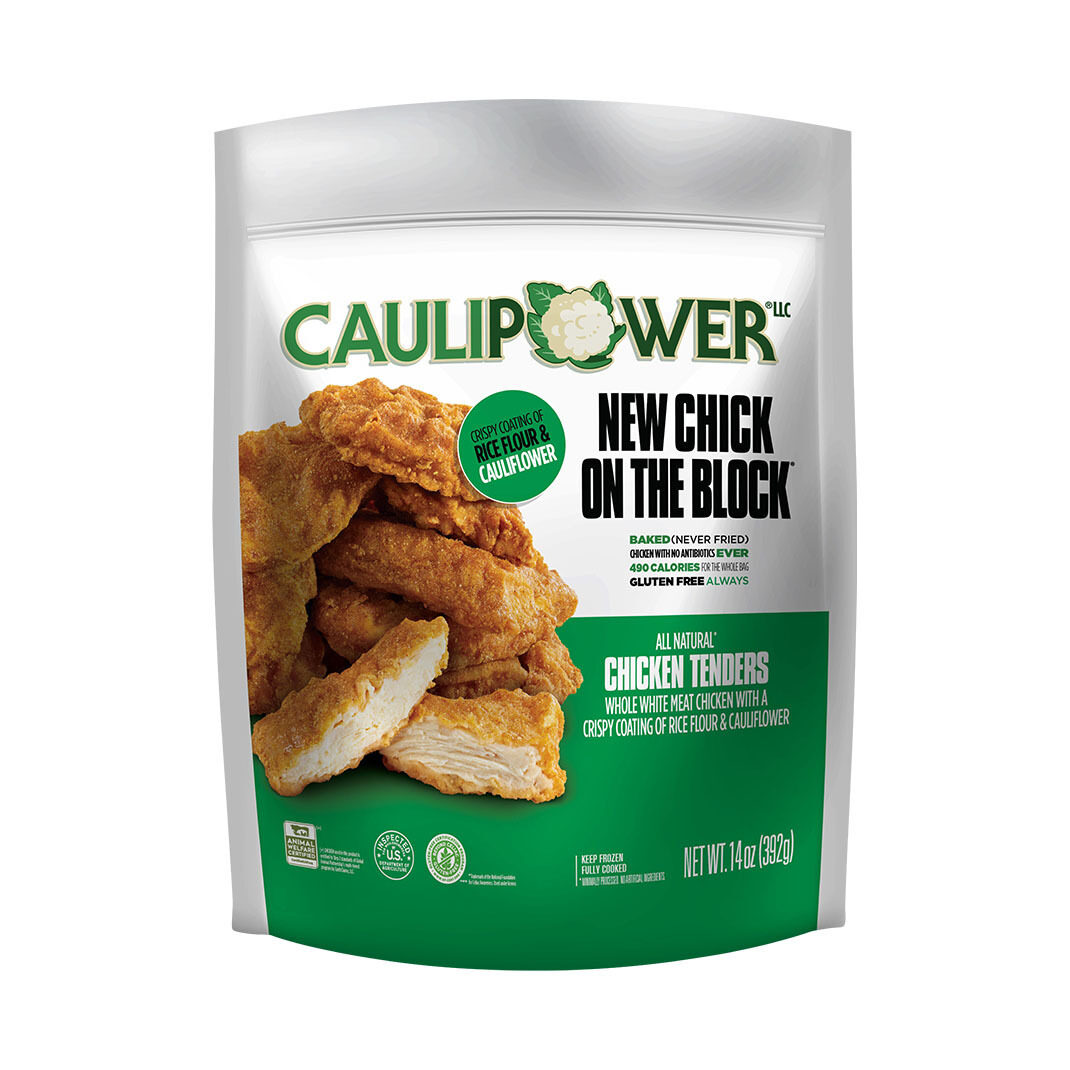 According to Eat This, Not That!, "It seems that everything is being wrapped in, set on top of, or mixed with cauliflower today, so we had to try Caulipower's entrant into the chicken tenders game, especially because theirs is made with real tenderloin. Festooned boldly at the top of the bag is a boast that these aren't made with just any real tender—they're made with all-natural Naked Truth chicken, free of antibiotics and cages both."
Mashed loves the spicy version and points out the ingredients used to give it zest: "chicken bouillon, along with a magical mix of spices including paprika, onion, garlic, and other, undisclosed secrets. The result is something that could almost pass as a curry or masala: a spicy, complex blend of flavors that brings a new experience in every mouthful."
Feel free to put these chicken strips on the shopping list for your next Target run. "These tenders were hefty and had the perfect ratio of meat to breading. The seasoning was on point and had a strong black pepper flavor. They reminded us of homestyle fried chicken begging for a side of gravy," according to Wide Open Country.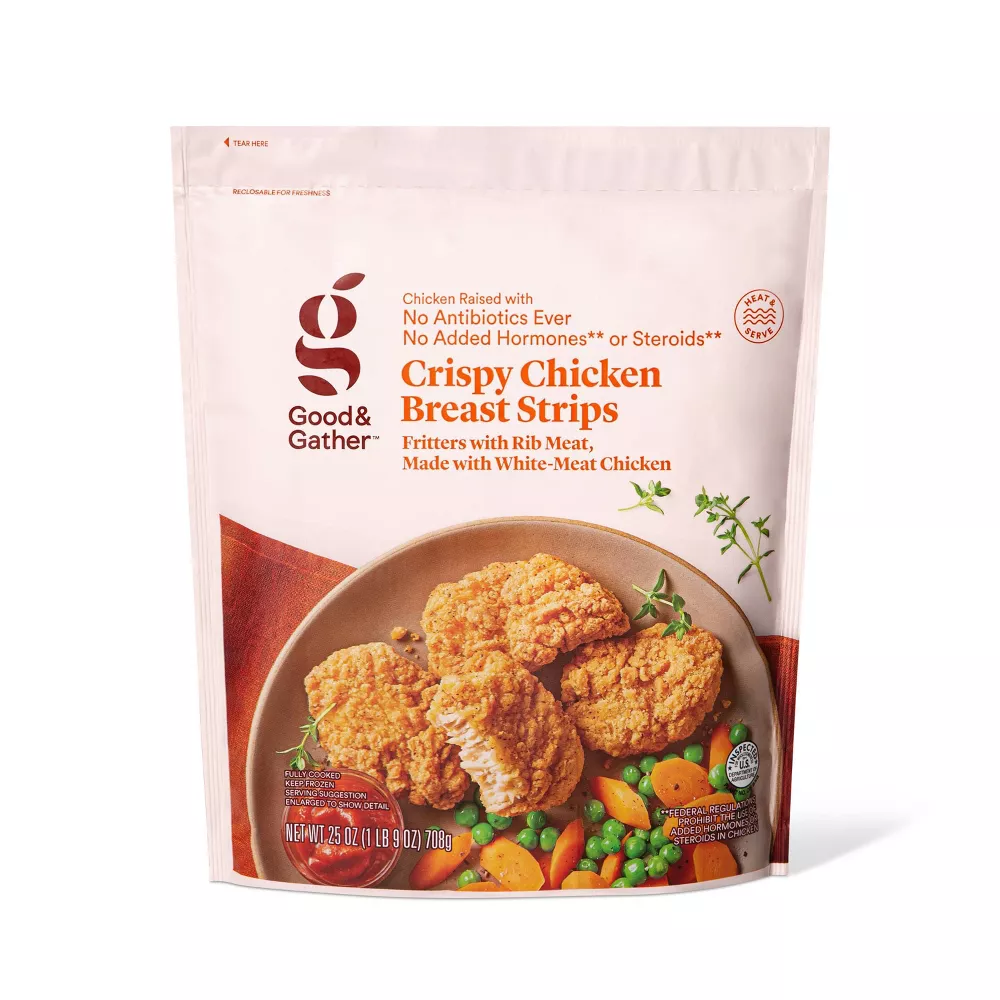 Sporked notes the Target house brand's chicken is "very, very juicy for something that comes frozen. The breading here is made with cracker meal so the crunch factor is also strong."
You might also be interested in:
Sources:
Note: This article was not paid for nor sponsored. StudyFinds is not connected to nor partnered with any of the brands mentioned and receives no compensation for its recommendations. This post may contain affiliate links.