It doesn't matter if you're eating them as a snack or a side, French fries are simply delicious. Those delightful golden potato sticks of happiness will have you reaching for a side of ketchup in no time. Some of the best frozen French fries taste like they were homemade from freshly cut potatoes but save preparation time and energy.
Let's face it, our lives might just be too busy to make French fries from scratch. Plus, ordering takeout is expensive. One simple solution? Head to the grocery store and grab yourself a bag of frozen French fries. After all, frozen foods are convenient and easy to prepare. Just pop them in the oven or air fryer, heat, and serve.
According to new research families aren't gathering around the dinner table as much as previous generations. In fact, four in 10 parents report having only three or fewer family dinners per week, leaving 42 percent feeling "worried." The poll of 2,000 U.S. parents, reveals that 56 percent believe having a shared meal together is one of the best ways to bond with their family, but 54 percent report not getting enough quality time together. However, when families do sit down for at-home dinners, meals are full of laughter (20%) and good conversation (34%).
The study also finds that many parents say it would be easier to have more home-cooked family dinners if they meal planned ahead for the week (20%), had quicker, healthier meals to prepare (18%), and if everyone's schedules coincided (18%).
If you want to toss something together quickly, a freezer stocked with your frozen favorites is essential. StudyFinds turned to ten expert websites to find the five best frozen French fries for your next snack or meal. As always, we'd like to see your own recommendations in the comments below! 
The List: Best Frozen French Fries, According to Expert Reviews
This classic brand gets high marks for its frozen take on fast food French fries. Good Housekeeping points out, "these extra crispy fries certainly live up to their name. If you prefer crunchy fries over creamy fries, this is the right bag for you."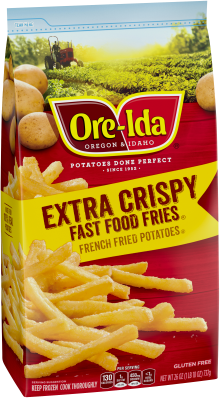 "This product from Ore-Ida aims to replicate fast food fries from the comfort of your home kitchen. It's a laudable goal, especially when no deep fat fryer is technically required – though let's be honest – that will always offer the best results. The fries are thinly cut and obviously more than just potato. Right out of the bag you can see they're adulterated, presumably with treatments for texture and final crisp," according to Shop Smart.
However, like actual fast-food fries, you'll notice the grease. "These fries get really crispy, and they're also really greasy. There's a lot of oil on them, which makes them delectable and addicting. I think of them as the McDonald's fries of frozen grocery store fries. I'll say it again: crispy exterior, creamy interior. That's the goal, and these nailed it," adds Sporked.
2. Grown In Idaho Lamb Weston Super Crispy Crinkle Cut Fries
Maybe you're more of a crinkle cut French fry fan. If that's the case, this flavorful offering from Lamb Weston will have your mouth watering. "They have the perfect balance of crispy exterior and creamy interior. Plus, the sturdy fry and crinkled edges are impeccable for capturing condiments and sauces when dipped. Whether you bake these fries in the oven or quickly cook in the air fryer, you will quickly become a crinkle cut fry enthusiast," according to Food Network.
Delish notes, these "simple crinkle cuts, made from 100% Idaho potatoes, were beyond tasty and they had a delicious crunch. Just everything you'd want in a French fry at home."
However, these fries are a bit more expensive than some other brands. "Slightly pricier and slightly smaller in package size than the Ore-Ida brand. These crinkle cut fries certainly crisp up nicely, but do possess a certain yellow-technicolor quality that might be off-putting," adds Shop Smart.
If you can't get to Arby's, this might be the next best thing to satisfy that curly fry craving. Cheapism.com notes, "they are crispy, they are perfectly seasoned, they are hot, and they are in the best shape a fry can be. No fry out of the warmer at an actual Arby's restaurant can compete."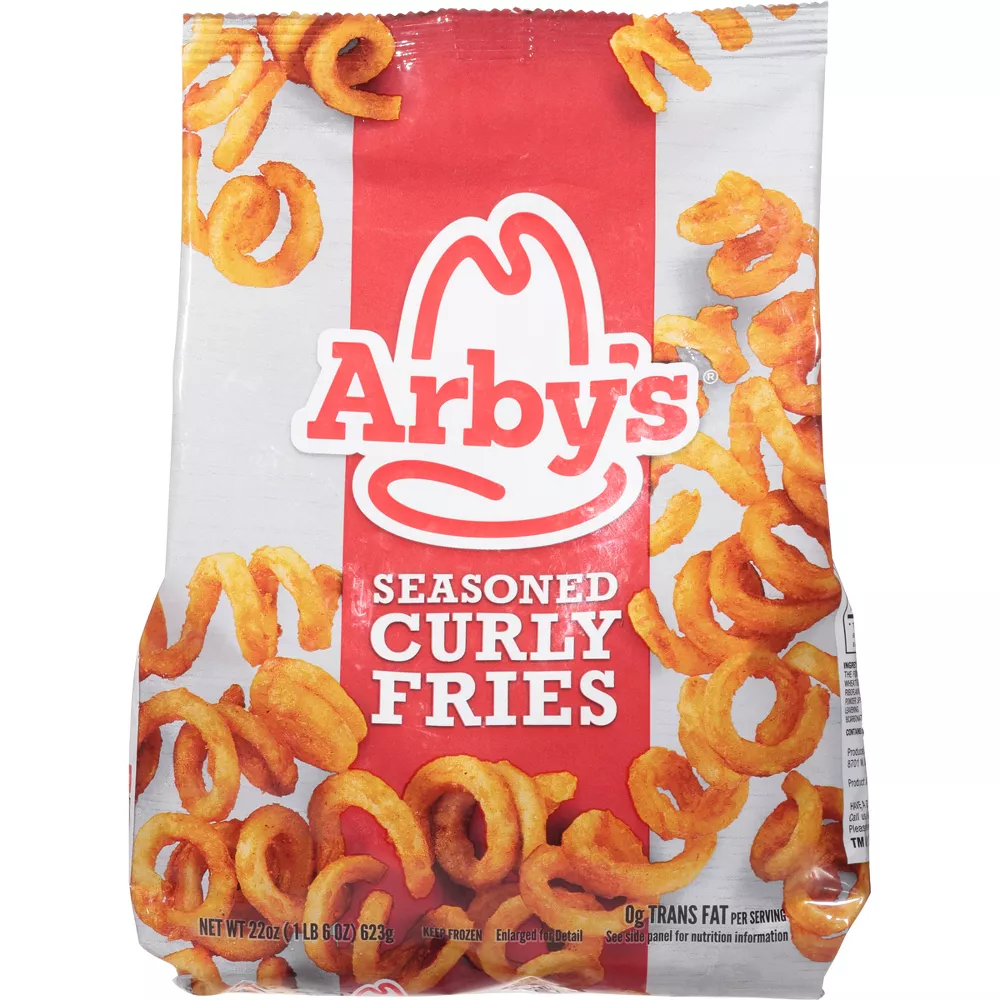 Sporked points out, the fries "are already saturated with delicious fryer oil. That greasiness is what we love about fast food fries, and Arby's keeps that intact. These curly fries are also seasoned well with onion, garlic, and a mix of other spices."
"The fries are just as flavorful as what you get at the restaurant and you're able to eat them piping hot right out of the oven. Not to mention, there are always at least two to three ridiculously long curly-cues AKA the king of the curly fries," adds Guilty Eats.
Sweet potato french fry fans, these frozen sea salt garnished fries from Alexia pack a flavorful punch. "These fries are the ultimate combination of savoriness, sweetness, and saltiness. Moreover, the texture of each and every fry is perfect. Even if you think you're not a fan of sweet potatoes, there's still a high probability that you will adore these fries. After the first time you taste these fries, you may never switch back to regular potatoes ever again," according to Mashed.
Good Housekeeping points out, "they're packed with vitamin A and fiber so you don't have to feel bad about adding a side of these fries to your meal."
Sweet potato fries are considered a healthier choice, as compared to the traditional French fry. Eat This, Not That adds, "sweet potatoes lend a whole different kind of flavor, as well as a wealth of nutrition. Alexia is a great brand in general for frozen foods. The organic sweet potato fries contain half the sodium of a typical serving of frozen fries." 
Hand-cut fry lovers will appreciate Trader Joe's take on this French fry style. "These look and taste like real, hand-cut, authentic fries. They've even got the skin on them," according to Cheapism.com.
However, Bon Appétit points out, "this is a visually appealing fry that would shine with a little more salt and a slightly longer cook time than the package suggests."
Adding to the hand-cut allure, these fries have a unique look. "While the fries were irregularly cut and no two were exactly the same, the fries browned up nicely and were super crispy," notes Eat This, Not That.
You might also be interested in:
Sources:
Note: This article was not paid for nor sponsored. StudyFinds is not connected to nor partnered with any of the brands mentioned and receives no compensation for its recommendations. This post may contain affiliate links.