When applying makeup, it's important to start with the building blocks. That includes a quality foundation. For a more even complexion, a full-coverage liquid foundation can do the trick. Blend it into your skin to make those imperfections and unbalanced areas disappear. Just be sure to choose one that works well for your skin tone and type. The best full-coverage liquid foundations conceal those trouble spots— blurring pores, lines and wrinkles for a more flawless look. 
We all want to stop the clock when it comes to aging. Now, new findings out of South Korea suggest one variety of intrusive weed may actually offer anti-aging benefits. Study authors report the fruit of the ubiquitous cocklebur, a plant considered to be a noxious weed, displays both antioxidant and anti-inflammatory components that could be useful as a skin protectant. Cocklebur plant extracts also display the ability to influence collagen production, helping to give skin its elasticity, preventing wrinkles. While this may not be a readily available method yet, using a top-notch foundation can do the trick for now.
Full-coverage foundations provide a flawless and even complexion by effectively concealing imperfections such as blemishes, acne scars, redness, and discoloration. They offer a high level of pigmentation, allowing individuals to achieve a uniform skin tone and a smooth canvas for makeup application. Additionally, full-coverage foundations tend to have a longer wear time and greater staying power, ensuring that the makeup stays intact throughout the day. This type of foundation is particularly favored by those who desire a more polished and airbrushed look, whether for everyday wear or special occasions.
So, if you're searching for a something to enhance your makeup look, StudyFinds can help. We've compiled a list of the top five best full-coverage liquid foundations from ten expert websites. As always, we'd like to see your own recommendations in the comments below!
The List: Best Full-Coverage Liquid Foundations, According to Experts
Coming in more than 40 different shades, this full-coverage foundation from Charlotte Tilbury is a reviewer favorite. The Cut points out, "it will completely cover every pore, whether it has a blemish or not. But the thick formula feels pretty weightless and is easily blendable." 
Real Simple crowns it 'Best Overall', adding "there is no obvious oxidization of the formula pigment as the foundation dries, meaning it stays true to the undertones experienced at the first swatch." 
"Not only does the waterproof formula last for hours, but it also packs special ingredients to hydrate the skin and reduce the appearance of wrinkles. For those with mature skin, you don't have to worry about the foundation settling into fine lines and enlarged pores," according to InStyle.
This long-lasting, oil-free foundation by Estée Lauder features dozens of shades. "The buildable formula of the product stays true to its color without oxidizing. It is transfer-resistant and makes an excellent choice for humid weather," suggests Stylecraze.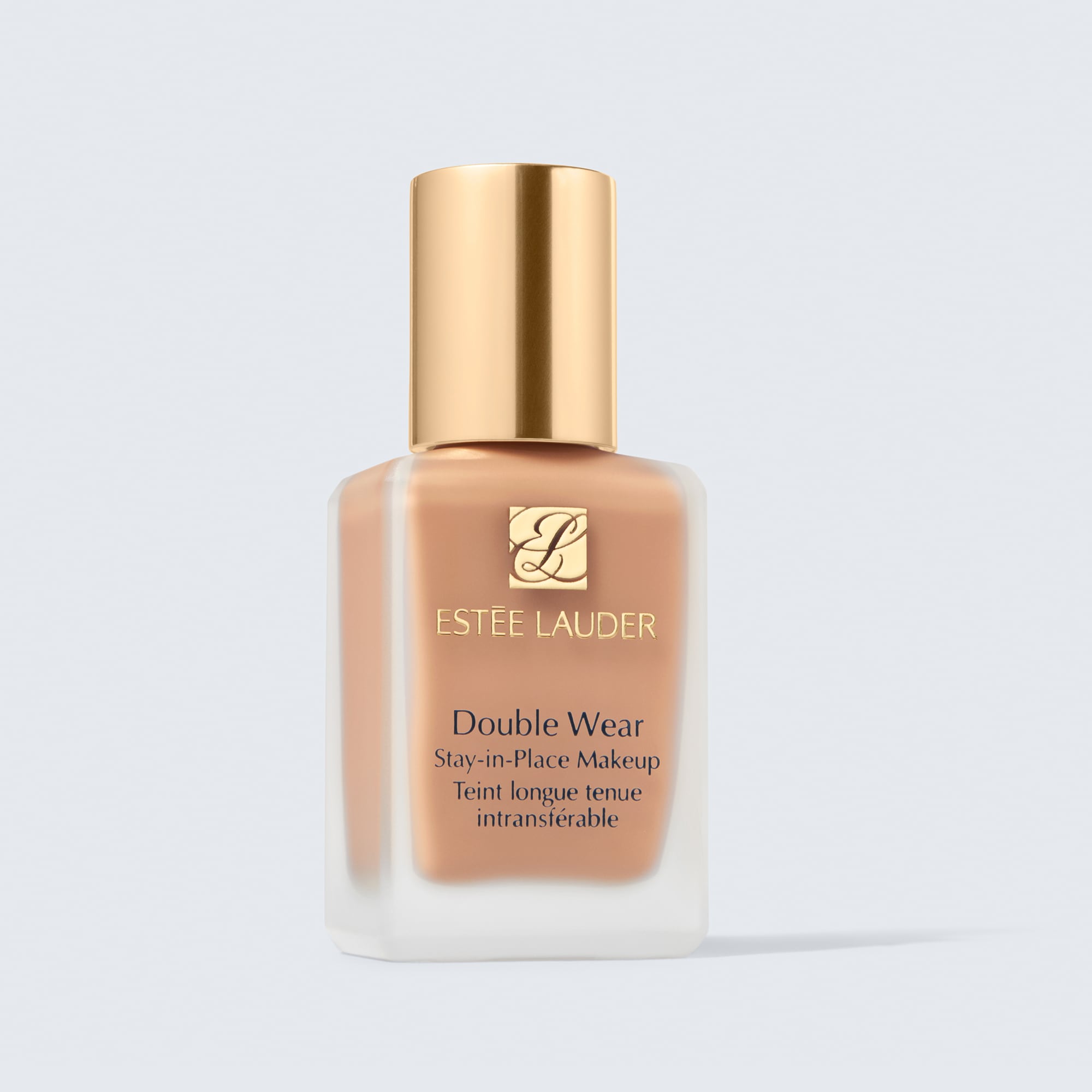 The foundation boasts 24-hour's worth of wear time without smudging. Adore Beauty calls it, "a sublime liquid formula that wears comfortably on all skin types. Perfect for those looking for a powder-fresh finish despite a dryer complexion, Double Wear provides a lightweight feel, allowing skin to breathe while maintaining maximum coverage." 
"If you want a perfect finish, fast, you need a foundation that offers more coverage and this is it. The formula smooths over everything from acne to redness," adds Cosmopolitan.
You can find this foundation by Pat McGrath in 36 different shades, featuring light to deep tones. "For those that like a dewier finish, this is the foundation for you. It's so easy to blend into the skin, and is so lightweight that you will forget that you are even wearing foundation. Don't be fooled though, as this packs some serious coverage along with a radiant glow," according to Marie Claire.
What's in the formula? "It packs a Vita-Serum Complex to moisturize the skin while diamond core powders enhance your skin's luminosity and blurs imperfections," notes InStyle.
"It's time to put FaceTune and Photoshop to rest, as the Skin Fetish Sublime Perfection Foundation acts as a real-life Instagram filter," suggests Cosmetify. However, one drawback is the higher price. So, consider it a splurge purchase.
Another full-coverage liquid that gets a lot of praise, is this offering from NARS. "Fans of the foundation love how easily it melts into the skin, blurring out any spots and redness. Despite the pigmented formula, this foundation feels breathable on skin and lasts all day without oxidizing," points out Elle.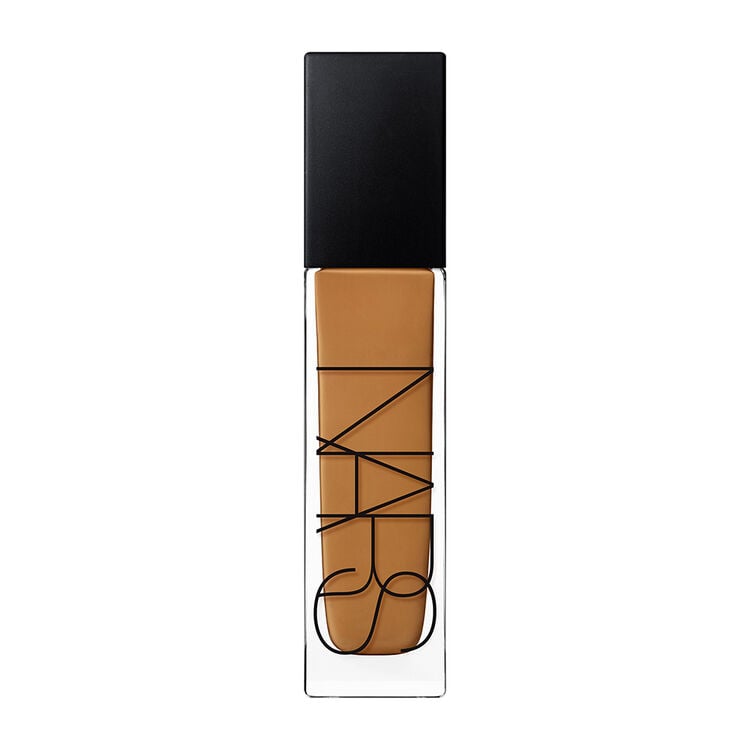 It boasts 16-hours of fade-resistant wear in 34 shades. "The product, suitable for combination, dry and normal skin types, leaves the face with a naturally radiant finish, that appears natural and glowing," notes Metropolitan Girl.
"Multiple reviewers dub it their 'holy grail' and turn to it for the natural finish, along with the radiance it provides even for the driest complexions," according to The Cut.
Bobbi Brown rounds out our top five. "This foundation is so smooth, it glides on like a dream and leaves skin with a hint of a dewy glow; making it a great option for those wanting a full-coverage base without the usual matte finish," notes Elle.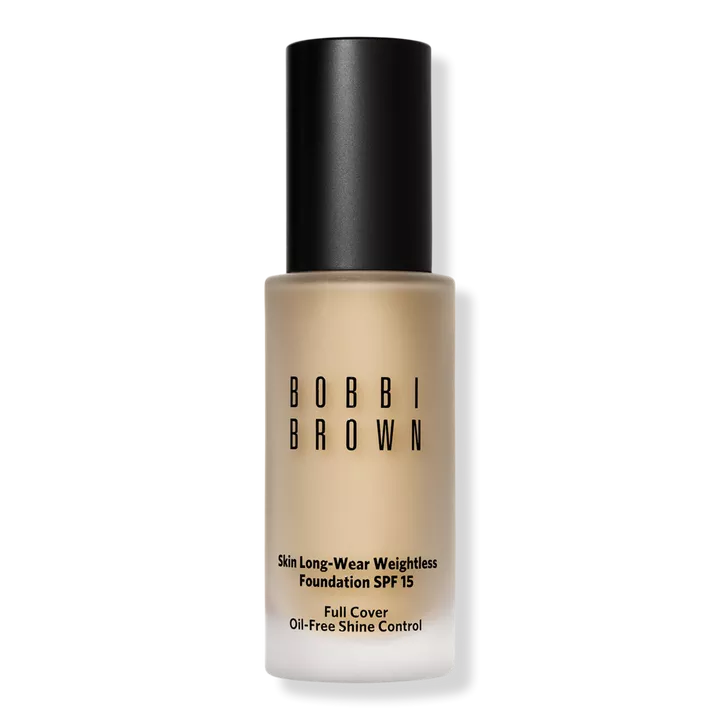 How does it work? "To keep oil at bay, the brand uses marine sugarcane algae extract and natural mineral powders, but don't be fooled—this foundation still contains glycerin to keep the skin hydrated and nourished," suggests Real Simple.
You can find this foundation in more than 40 different skin tone matching color varieties. InStyle adds, "with light-reflective optic ingredients, this formula makes your skin look luminous and isn't prone to creasing or cracking midday." 
You might also be interested in:
Sources:
Note: This article was not paid for nor sponsored. StudyFinds is not connected to nor partnered with any of the brands mentioned and receives no compensation for its recommendations. This post may contain affiliate links.