Sometimes a little makeup can go a long way. Using one of the best light-coverage liquid foundations helps to hide those minor skin imperfections to achieve a more natural look. Sheer foundations also feel less heavy, making them great for everyday use. Plus, there are plenty of shades available to compliment different skin tones. 
Many people are drawn to light-coverage foundation for a variety of reasons. Firstly, it provides a more natural and breathable look, allowing the skin's natural texture and radiance to shine through. Light-coverage foundation is ideal for those who prefer a minimalistic approach to makeup, as it evens out the skin tone without feeling heavy or cakey. It can also be a great choice for individuals with generally clear and healthy skin, as it offers a subtle enhancement without masking their natural beauty.
You might also want to consider swapping in heavy-duty products for something lighter during warmer months or in humid climates since it tends to be more comfortable and less likely to clog pores or cause breakouts. Ultimately, this type of foundation caters to those who seek a fresh-faced and effortless appearance, promoting a sense of confidence and embracing the skin's inherent beauty.
So, if you're looking for a new foundation to choose, StudyFinds is here to help. We turned to the experts and compiled a list of the top five best light-coverage liquid foundations to enhance your natural beauty. As always, we'd like to see your own recommendations in the comments below!
The List: Best Light-Coverage Liquid Foundations, Per Experts
This sheer foundation by MAC Cosmetics gets rave reviews. "Formulated for all skin types—yes, even sensitive skin—the Studio Face and Body Foundation is waterproof and long-wearing (up to 8 hours) without ever feeling too heavy or sticky," according to PureWow.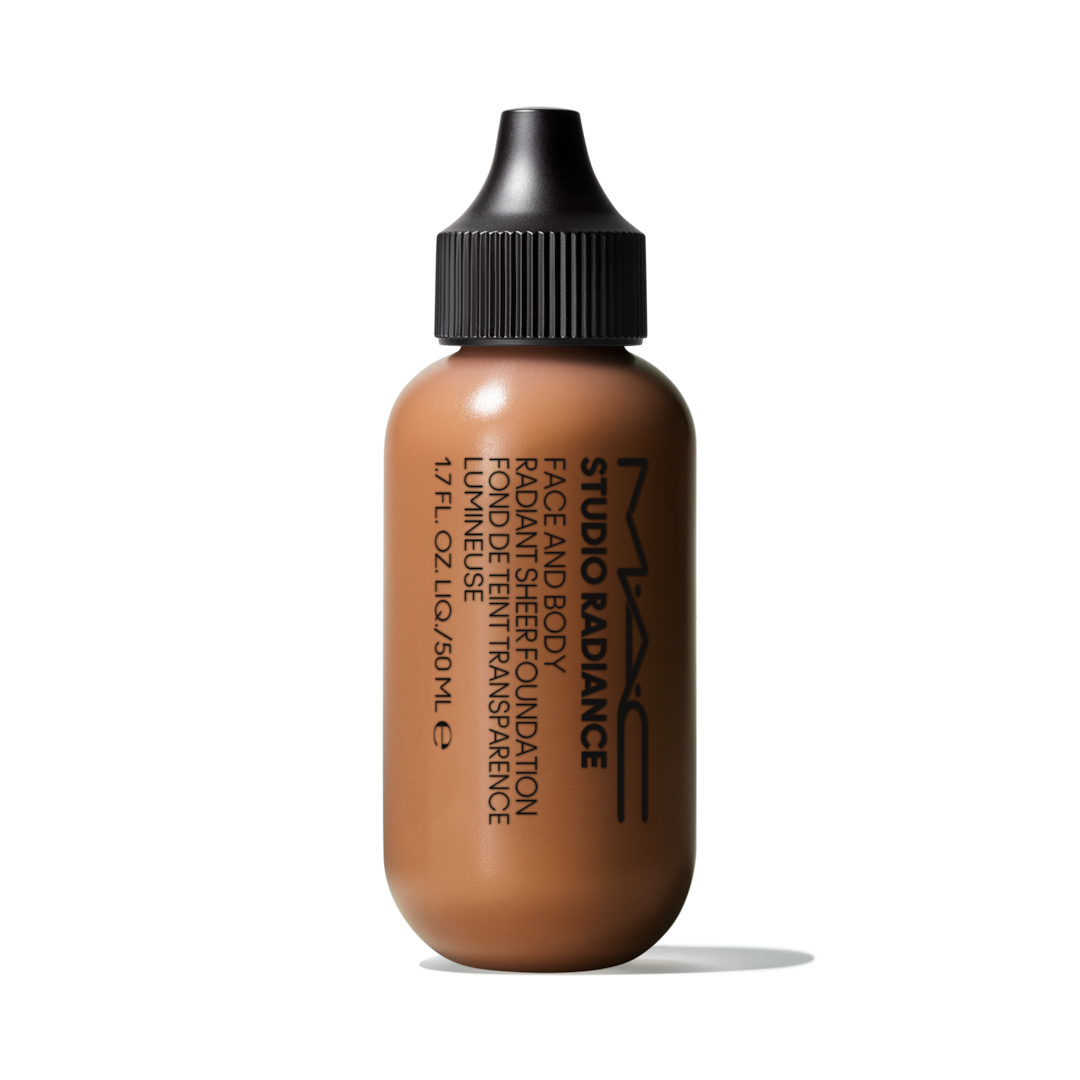 How should you wear it? "This is a light-to-medium coverage body foundation best applied with a damp sponge or foundation brush for a lightweight, natural, satin finish," notes Allure.
While LOOKFANTASTIC adds, you can apply it "sparingly or build up to medium coverage – the choice is yours!" Plus, with 30 shades to pick from, there's a wide variety of hues to match any skin tone.
This product from ILIA Beauty will cost you a little more, but reviewers say it produces great results. This celebrity favorite comes in 30 different shades to pair with your skin type. "Folks with sensitive skin love this foundation from ILIA because it feels lightweight on the skin and has a serum-like consistency. We love that it's fragrance– and oil-free and contains hydrating hyaluronic acid," according to Health.
InStyle points out, it's "in fact a three-in-one product, acting as serum, tint, and sunscreen. Once applied to your skin, it blurs and gives an IRL filter look, while long-term it works to improve and protect your skin thanks to a nourishing formula and SPF 40."
So, what's this serum's secret? "It's packed with plant-based squalane and niacinamide, while the non-nano zinc oxide offers protection against sun and pollution alike, making it a winner for sensitive skin," suggests Glamour.
Rihanna's Fenty Beauty brand has a hit on its hands with this skin tint. PureWow crowns it 'Best Natural Finish', adding "the buildable formula (aka a HydraBlend complex) has a light-to-medium coverage that promises to leave your skin looking blurred and smooth without creasing throughout the day."
Who should try it? "Rihanna and Fenty Beauty developed the Eaze Drop Blurring Skin Tint specifically for oily skin types and anyone else who prefers their complexion on the matte side," notes Allure.
"Available in 25 shades, this flexible skin tint instantly evens out your skin tone and feels incredibly lightweight throughout the day. Best part? It's also humidity, sweat, and transfer-resistant," points out Glamour.
This serum from L'Oréal scores big for being buildable. POPSUGAR adds, "you can build up your desired coverage with each drop. One to two gives you a barely there effect, while three to four covers any breakouts or hyperpigmentation like a charm."
"The part-makeup, part-skincare product contains hyaluronic acid to draw moisture into your skin, which can help it appear smooth, hydrated, and plump," suggests Real Simple.
It's available in 14 different nude shades. Meg O. on the Go notes, "this is such a good choice for those who want a flexible foundation that gives a beautiful, natural look."
Scary Mommy points out, this "might look like an expensive, weighty foundation, but this drugstore-tinted moisturizer is incredibly lightweight (and cheap). It's also been formulated specifically with dry skin types in mind, to ensure parched complexions can find relief." 
What's in this tint? InStyle adds, the "lightweight formula is made with hero skincare ingredients, including hyaluronic acid, which moisturizes and plumps the skin, in turn smoothing out fine lines." 
You can find this affordable tint in ten shades. Although Health suggests, "the applicator is not ideal. The product comes with a doe foot application that you have to dip into the bottle and then apply to your skin. A squeeze tube or pump would be more convenient and hygienic." 
You might also be interested in:
Sources:
Note: This article was not paid for nor sponsored. StudyFinds is not connected to nor partnered with any of the brands mentioned and receives no compensation for its recommendations. This post may contain affiliate links.