As electric cars take the auto industry by storm, more and more people are seeking out hybrid vehicles when shopping for a new car. Without taking the full leap into the world of electric vehicles, hybrid models allow for an eco-friendly option without the worry of running out of charge mid-commute. Plus, there's no reason you can't have the best of both worlds with fancy features while still being environmentally responsible. The best luxury hybrid SUVs feel over-the-top in splendor while remaining on the sustainable side of car ownership. 
Most experts agree that electric vehicles (EVs) are a greener option than their past counterparts, but EVs still have a few selling points to secure before going mainstream. While older generations are still cautious to switch over to electric vehicles, a recent study found that four in five (82%) of younger drivers believe electric cars are the future and 72 percent between 18 and 40 would consider purchasing one. And with young adults finding electric SUVs more attractive as they move towards family life, it's even more important that they choose the best one for not just them, but their young children too.
With the rise in always-impending rise in climate change, the responsibility to be eco-friendly is highly prevalent right now. Investing in an electric car the next time you're car shopping has the potential to save the planet and your lungs, according to an environmental study. Leveraging publicly available datasets, the researchers analyzed a "natural experiment" as residents in California rapidly transitioned to electric cars, or light-duty zero emissions vehicles (ZEVs). At a zip code level, for every additional 20 vehicles per 1,000 people, asthma emergencies dropped by 3.2 percent. Federal air monitoring sites showed levels of nitrogen dioxide (NO2), an air pollutant caused by traffic, also fell.
With an infiltrated market full of in-demand electric vehicles, it's understandable that consumers may feel inundated with the number of options – especially regarding something as important as investing in a new car. Now, whether you are looking for a car that can take you on long road trips in style or easily navigate the urban jungle, there is a model out there that is perfect for you. For our findings, we visited 10 leading vehicle websites to find the best luxury hybrid SUVs by seeing which ones experts rated the highest. Our list is ranked based on the most recommended across these sites. Let us know in the comments if you like a model that didn't make our list.
The List: Best Luxury Hybrid SUVs, According to Experts
CarBuzz explains, "If you still doubt hybridization, look no further than the Porsche range of E-Hybrid models, including the Porsche Cayenne E-Hybrid Coupe. Rather than add electric power exclusively for ultimate efficiency, Porsche also uses it to improve performance. A base Cayenne Coupe without an electric motor produces 335 horsepower from the 3.0L turbocharged V6 under the hood. With the Acid Green hybrid badge on the side, the power increases to a combined 455 hp. And that's just the base model. The AWD Turbo S E-Hybrid has a 4.0L twin-turbo V8 mated to a 134-hp electric motor. In this model, you get combined outputs of 670 hp and 663 lb-ft of torque."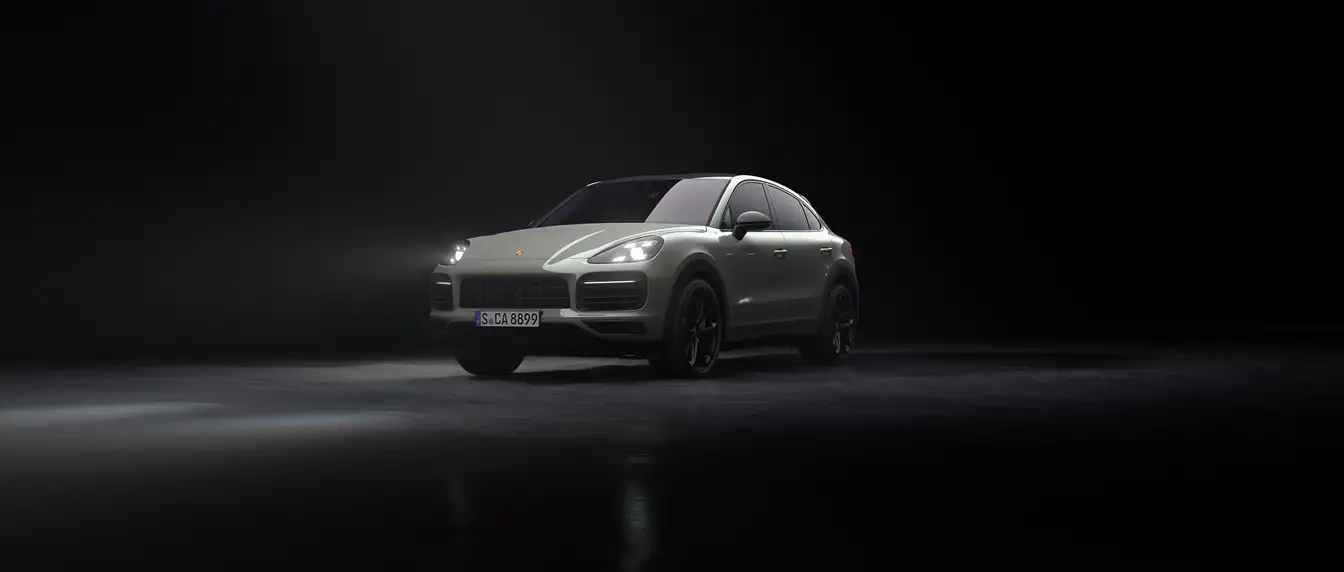 FindTheBestCarPrice.com points out: "Sure, there's the exquisite engineering one expects from this automaker, and the excellent power to weight ratio, yet one must wonder if the price of entry surpasses the overall value."
"The Porsche Cayenne E-Hybrid is a luxury hybrid SUV that combines performance and efficiency. It features a powerful gas engine paired with an electric motor, allowing for both all-electric driving and a boost in horsepower. With a sleek design and advanced technology, the Cayenne E-Hybrid offers a unique driving experience," writes Auto Breeds. 
U.S. News states, "The 2023 Lexus NX Hybrid offers great fuel economy estimates, an upscale cabin and an overall pleasant driving experience. However, engagement and cargo space are lacking compared to rivals. The 2023 Lexus NX Hybrid's #2 ranking is based on its score within the Luxury Hybrid SUVs category. Currently the Lexus NX Hybrid has a score of 8.0 out of 10, which is based on our evaluation of 11 pieces of research and data elements using various sources."
"The Lexus NX is a high-quality compact luxury SUV with great safety ratings, excellent resale value, and multiple hybrid options. Pricing starts at $38,605. The Lexus NX is the Japanese luxury brand's compact SUV offering," adds Kelley Blue Book. "It's hard to stand out in this crowded segment, but the recently redesigned NX stands out as an excellent value with strong resale value, a generous list of standard features, and great safety scores including the IIHS Top Safety Pick+ award. The NX has four engine options, two of which are hybrids."
"Last year's full redesign has kept the Lexus NX relevant in the highly competitive compact luxury SUV category. Crisp exterior styling and a thoughtfully designed cabin combine for a luxurious and modern look. The luxe experience continues behind the wheel as the NX glides on the highway with a minimum of road or wind noise. There's enough power for confident passing, but even in its more aggressive F Sport trims, the NX isn't a performance machine. Its most impressive numbers are its fuel-economy ratings, as the hybrid version delivers 39 mpg in mixed driving," TrueCar explains. 
Motor Biscuit says, "The 2023 Volvo XC90 Recharge T8 eAWD is a PHEV that offers a powerful and efficient driving experience. The eight-speed automatic transmission and eAWD system provide smooth and responsive performance. Its 36 miles of total EV mode range and 530 miles of combined city and highway range make it an ideal option for those who want the benefits of electric driving with the added versatility and range of a conventional engine. This version of the XC90 is perfect for those who want a car that offers the best of both worlds, with a great balance of power and fuel efficiency."
"The top-spec T8 trim features a twin-charged 2.0-liter inline-4, mated to an electric motor – which combined produces 402 hp and 472 lb-ft of torque, all in a minimalist yet modern package," writes HotCars. "The XC90 T8 was constantly updated since 2015. The model started with a small 9.2 KWh battery pack, upgrading to an 11.6 KWh, and now has an 18.8 KWh battery. The brilliant thing about the XC90 – and all hybrid Volvos – is that no passenger space is sacrificed for the batteries."
"The Volvo XC90 T8 is a premium SUV that has been a popular choice for families and car enthusiasts alike. It combines luxury, practicality, and performance to create an unparalleled driving experience. With a range of advanced features and a spacious, comfortable cabin, the XC90 T8 is the perfect vehicle for long road trips or everyday commuting," adds Auto Breeds.
FindTheBestCarPrice.com loves this model. Why? "The BMW X5 xDrive45e is a plug-in hybrid electric vehicle, as are three of the other luxury SUVs that made it here to the final round. What stands out with this all-wheel drive, midsize SUV is that it offers a 31-mile all-electric range, nearly 48-percent better than the next closest SUV on our list."
"The X5 was one of the first luxury SUVs out there. Over four generations, BMW has refined its mid-sizer into a powerhouse in the segment. The X5 is comfortable, spacious, full of modern tech, and pretty darned great to drive, too," says AutoGuide.com. "BMW offers it in a multitude of flavors, from the pure, rear-drive six-cylinder model, right up to the 617-horsepower X5 M. If it were our money, though, we'd make a beeline for the xDrive45e."
"Own a BMW X5 xDrive45e for $63,700. Outfit with a smaller electric motor and 3.0-liter six-cylinder engine, it will require mindful driving to monitor fuel economy. Features include standard all-wheel drive and a high-tech interior," adds Jerry.
Motor Biscuit writes: "The 2023 Lincoln Aviator Grand Touring is a high-performance plug-in hybrid SUV that combines luxury and efficiency. It has an advanced all-wheel drive. The 2023 Lincoln Aviator has an efficiency rating of 56 MPGe when using gas and electric power, 23 mpg running on gas, and a 21-mile electric range. With this powertrain, the Lincoln Aviator Grand Touring can accelerate from 0 to 60 mph in just 5.4 seconds, making it a quick and responsive SUV that's perfect for city driving and long-distance travel."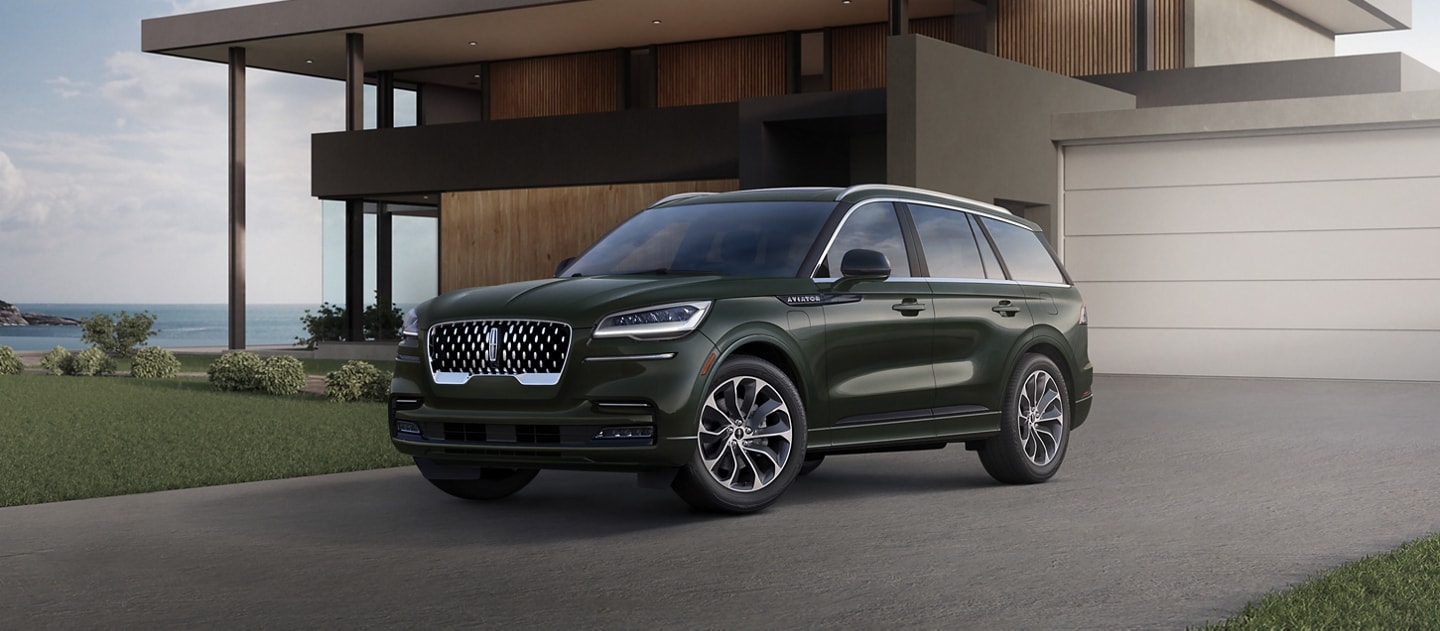 "Leading the way in the power category among our select group of hybrids is the 2022. It also tops the all-electric mileage category with an impressive 56 MPGe rating despite its hefty 5,673-pound curb weight," says FindTheBestCarPrice.com. "A twin-turbocharged 3-liter gasoline engine assisted by a battery-powered electric motor accounts for all the muscle. The total driving range fully charged and with a full tank of gasoline is 460 miles."
"Sticking with the American luxury hybrid SUV angle, we have the penultimate model in the Lincoln walk, the Aviator. This three-row SUV comes with a 3.0-liter EcoBoost V6, but the Grand Touring further augments all that turbo torque with a plug-in hybrid powertrain. Horsepower is up to 494 hp, making this the most powerful entry on the list," notes AutoGuide.com.
You might also be interested in:
Sources:
Note: This article was not paid for nor sponsored. StudyFinds is not connected to nor partnered with any of the brands mentioned and receives no compensation for its recommendations. This post may contain affiliate links.