Pickup trucks have been a staple of American culture for decades, and their popularity continues to grow. They are versatile vehicles that can be used for work or play, and owning one comes with a wide range of benefits from their hauling and towing capabilities to their off-road capabilities and spacious interiors. Whether you're a contractor, an outdoor enthusiast, or simply looking for a vehicle that can handle your daily tasks, one of the best pickup trucks might just be the perfect fit for you. 
Large trucks come with their ability to tackle nature, which is beneficial to your health. Researchers from The University of Warwick, Newcastle University, and The University of Sheffield have put together the first study ever to investigate and demonstrate the connection between natural, green areas and mental wellbeing on an individual level. It shows that the closer you live to nature, the happier you will be. A pickup truck can luckily withstand any type of terrain or weather, so you should be all set wherever you choose to settle down.
If you plan to go off-roading with your new pickup truck, don't be like the drivers in this survey about car maintenance. The survey finds one in three confess to driving with a check engine or maintenance light on for an average of nine days before getting their car serviced. Keeping up with your car's maintenance is a big part of having one, but with the right care, pickup trucks are a great option.
Let's start those engines and get to work as StudyFinds set out to do the research for you, visiting 10 expert websites to put together this list of the best pickup trucks. If you've got your own suggestions, please leave them in the comments below!
Best Pickup Trucks: Top 5 According
to

Experts

The Ram 1500 is a full-size pickup truck with an impressive interior, a smooth ride, and excellent towing capacity. It's available with a range of powerful engines and is well-equipped with tech and safety features.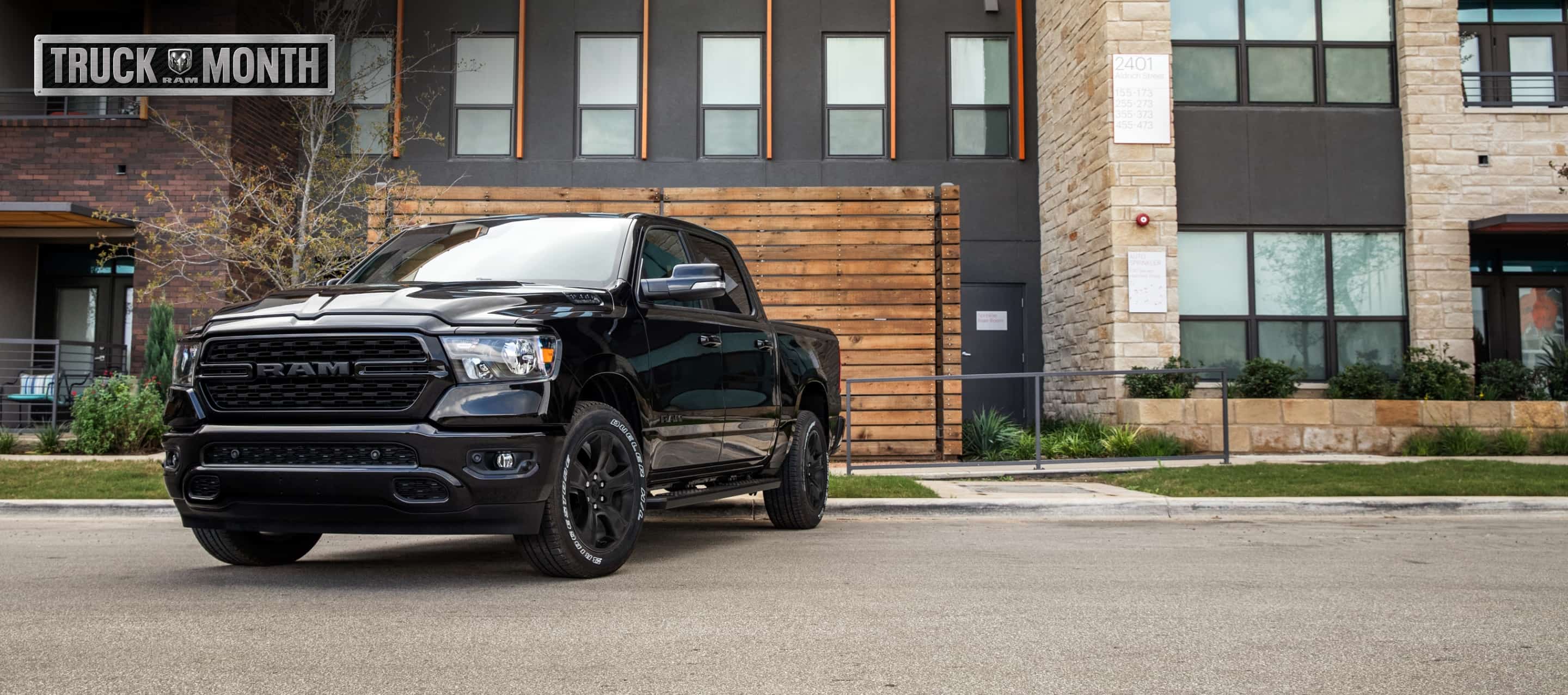 "The 1500 gets an average rating for reliability and a higher score than most for predicted reliability. But 1500 also earn high marks for their safety and performance," comments Motor Biscuit.
Car Time agrees and says, "If you want to get the biggest bang for your buck, you can't go wrong opting for a truck that can last you for decades. You can own America's longest-lasting pickup truck for less than you may think."
"The Ram 1500 (formerly known as the Dodge Ram 1500 until 2010) continues to be one of the highest-rated full-size pickup trucks. Known for its spacious, luxurious interior and comfortable ride, the Ram 1500 also has ample cargo and storage space," comments Merchants Auto.
The Ford F-150 is the best-selling pickup truck in the United States and has been for decades. It's known for its versatility, strength, and reliability. The F-150 comes with a range of engine options, including a hybrid powertrain, and is packed with modern features.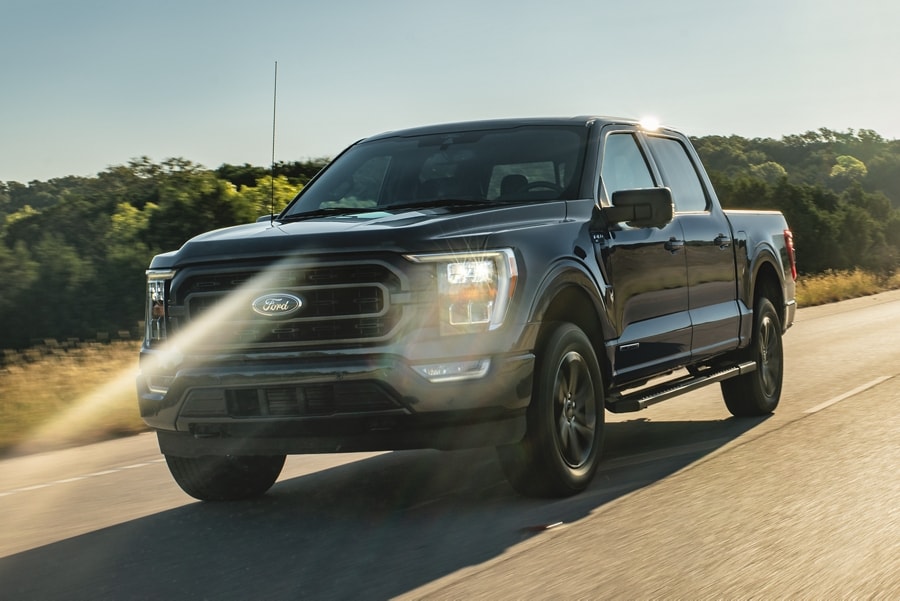 Pedal Commander says, "Durability, versatility, performance, Ford F150 in short. Ford F-150 has a reputation for being a tough and reliable vehicle that can handle a variety of tasks, from hauling cargo to towing trailers, after all, it is Built Ford Tough. The F-150 also offers a range of powerful engine options, including a V6 and several V8 options, that give it the ability to handle heavy loads and tow large trailers with ease. "
Through the years, they keep their quality, "Over the years, there have been many different variants—high performance iterations, off-road-oriented models, luxurious examples, and, of course, plain-Jane work versions. Beneath them all, however, the honesty of the F-150's robust nature always shines through. There's no question about it, when all is said and done, regardless of the veneer with which Ford's product planners have chosen to adorn the F-150, at its essence the Ford is simply a very tough pickup truck. Is there any wonder the Ford F-150 is the best selling vehicle in America?" asks Auto Bytel.
Auto Influencer mentions it's popularity as well, "Did you know that the F-150 has been the best-selling truck in America for 40 years? But what makes it so popular? If you searched for a 'Ford truck dealer near me,' you'd likely be flooded with F-150 ads. This extreme level of popularity comes from its exceptional competency and capability. But like any legend, there's so much more to the truck than what meets the eye."
The Chevrolet Silverado 1500 is a full-size pickup truck that offers a smooth ride, strong engines, and impressive towing capacity. It's well-equipped with safety and tech features and has a spacious interior.
Hot Cars says, "At the very beginning, the Silverado was meant to be a workhorse. However, it has become more than that, with insane capabilities and luxury amenities. The new Silverado offers a multitude of engines with new Chevy technology. The truck has been awarded with many awards, including the 2012 Lowest Cost of Ownership Award."
A solid all-around truck that's fitting of the three spot, "The 2023 Chevrolet Silverado 1500 is easy to live with on a daily basis, but it can still be called upon to work when needed. It's a well-rounded truck that doesn't trounce the competition in any one area but also doesn't have any glaring faults," comments U.S. News.
Car And Driver lay out the specs here, "The Chevy Silverado 1500 pickup's capacity for hard work is hereditary, an integral part of its family DNA. For generations, Chevy's full-size pickup truck has been working on ranches, getting dirty at construction sites, and hauling boats to lake houses—and nothing's changed about that today. The current production Silverado 1500 gets handles work and playtime duties with a wide range of powertrain options, including a turbo four-cylinder, two V-8s, and a Duramax diesel. "
The GMC Sierra 1500 is a full-size pickup truck that's similar to the Silverado 1500 but has a slightly more upscale feel. It offers strong engine options, a smooth ride, and impressive towing capacity. It's also available with plenty of tech and safety features.

Circle Automotive says, "Every driver wants to get behind the wheel of a new truck that can offer them the most innovative technology, the most power, the highest towing and hauling capacity and excellent safety protection. If these are qualities you're looking for, the GMC Sierra 1500 is a perfect choice."
Edmonds comments with, "The GMC Sierra stands out with its helpful technology and all-around utility. We also like its available 6.2-liter V8 and rugged off-road upgrades. Better value can be had elsewhere for a light-duty pickup, but the Sierra is certainly the best interpretation of the GM family of trucks."
"The Sierra's powertrain lineup might be its greatest strength. Surprisingly, the 2.7-liter turbo-four offers more than enough capability for most buyers, and that was our take before GMC gave it an extra 70 lb-ft of torque. The torquey diesel is a sweetheart, too, plus there are a pair of sweet-sounding V-8s for old-school purists," says Motor Trend.
The Toyota Tundra is a full-size pickup truck with a reputation for reliability and durability. It's available with a powerful V8 engine and has impressive towing capacity. The Tundra's interior isn't as modern as some of its competitors, but it's spacious and comfortable.
"The Tundra checks all the right boxes for all your truck needs. Whether you have a double cab or extended crew max, Tundras are roomy and comfortable, all while delivering a wicked off-road performance in style," says Torque News.
It beats the naysayers, "Despite doubts that the Tundra wasn't big enough to compete in its pickup truck segment, Toyota sold 100,455 of these models during their first year. The sales were double what was seen from the older T100 model and made it a record-breaking success for Toyota," defends Get Jerry.
U.S. News commented with, "Yes, the 2023 Tundra is a great full-size truck. It's offered with a muscular twin-turbo V6 engine, as well as an even punchier hybrid powertrain, and both hustle the truck up to speed with authority and enable stout towing ability. The recent switch to a coil-spring rear suspension has imbued the Tundra with a gentle ride quality and tidy handling (for a big truck, at least) while still preserving its off-road capability. Hop inside, and you'll find a well-built cabin with comfy front seats, a user-friendly infotainment system and lots of standard driver assists."
You might also be interested in:
Sources:
Note: This article was not paid for nor sponsored. StudyFinds is not connected to nor partnered with any of the brands mentioned and receives no compensation for its recommendations.