Tennessee is well-known for everything from Elvis and country music to the Great Smoky Mountains, some of the top college and professional sports teams, and what some might say is America's finest whiskey. But The Volunteer State is also beloved for its sensible yet beautiful way of countryside living. The cost of living is lower than in other popular states in America. Moreover, the taxes are also lower, making it even more affordable for families. Some of the best places to live in Tennessee provide everything you need to enjoy a comfortable and happy life.
A new poll has found that one in four people have moved in the last five years. The top states people are moving to are all in the south. Moving closer to family, lowering their cost of living, wanting to live in a new place, and a desire to be in a warmer climate make up the five biggest motives for a move. Make like the birds and fly south!
With the recent change of pace in many career fields to remote work, it's become much easier to work from wherever you please. A new study finds the majority of people (58%) said they'd opt to live in a major city if they could live anywhere. However, 42 percent said they'd move to a small town or village — with 41 percent of these Americans going so far as to live in the woods. Luckily, Tennessee has all of the above!
Coming to Tennessee, the state offers mild weather that is easy to tolerate and a bounty of nature to surround your home (which studies show improves health). StudyFinds searched 10 expert lists to round up the top five best places in Tennessee if you're making the move to the Volunteer State. Our list comprises the five places most frequently listed atop others' reviews. But if you have a suggestion we missed, share it in the comments below!
The List: Best Places to Live in Tennessee, According to Experts
1. Brentwood
The Crazy Tourist says this affluent suburb is known "for its verdure and rolling hills. If you know of any country music stars and athletes who live or own a home in Tennessee, there is a big chance they live here. The 2017 U.S. News & World Report named Brentwood High School the 5th best high school in the state, and the town's high schools overall have a near-perfect graduation rate of 96%."
"Brentwood consistently ranks as one of the best places to live in Tennessee — and in the United States overall. The area is home to hundreds of acres of open space. You'll appreciate Brentwood if you're into walking trails and outdoor activities," writes Zumper. "Brentwood offers easy access to Nashville and its international airport. If Brentwood is within your budget, it will make an attractive home base."
"While this may be considered the '7th Richest Small City in America,' Brentwood is safe and clean while maintaining a close sense of community. With over a dozen parks in the area with open fields, walking, and biking trails, you and your family will be able to enjoy the outdoor beauty that Tennesse has to offer firsthand. Prized for its great school district and nice public library, the amenities in Brentwood are worth the money," adds Uphomes. 
2. Oak Ridge
Nomad Lawyer describes this area as being known for its low crime rate and open suburban plan. "The Y-12 National Security Complex and Oak Ridge National Laboratory are two of the biggest employers here. So, if you're a young graduate with an inclination toward these fields, this may be the perfect place. The rent is well below the average so living here won't break the bank, making it one of the best places in Tennessee to live."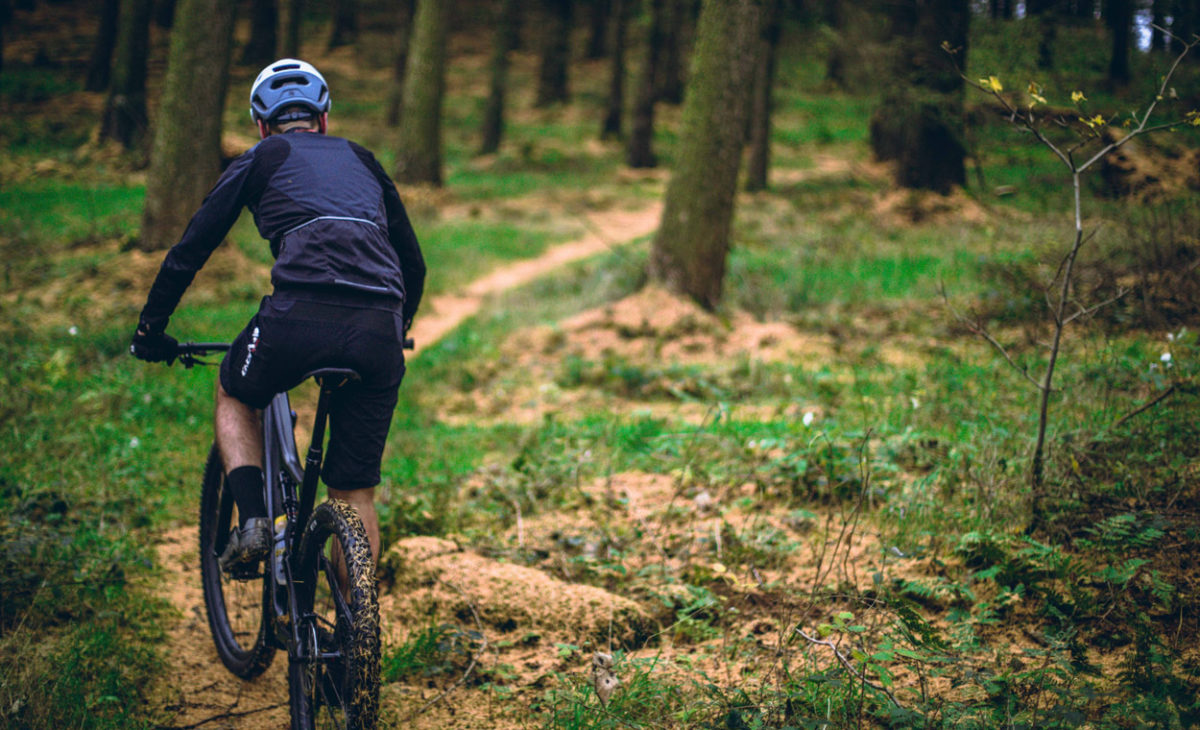 "Initially a planned city, Oak Ridge has been on its own since the 1950s. In the ensuing decades, it has developed a great community vibe, providing residents with plenty of space to breathe," says Touropia. "Oak Ridge has a fascinating beginning, as it was created to develop tech that would help end the Second World War. Now it's home to the Department of Energy and a national laboratory, providing the 29,000 residents and new grads with great work opportunities."
"Today, the city is still rich with history in technological discoveries—and it's home to several museums to showcase it. The American Museum of Science and Energy boasts an electrical orb you can touch that makes your hair stand up from the static. And the Children's Museum of Oak Ridge offers kids a chance to learn more about the Manhattan Project. If you're more of a foodie, you'll enjoy Oak Ridge's food scene—like Big Ed's Pizza. They say legendary boxer Mike Tyson was once spotted wearing this local pizza joint's t-shirt while training before a big fight—so that means it's got to be good, right?", writes Ramsey Solutions. 
3. Nashville
UpNest says this it is the best city for growth. It also scribbles, "Nashville is home to the Grand Ole Opry stage and the Country Music Hall of Fame. It is known as a hotspot for country music. However, Nashville isn't just a place for musicians. This is a city for economic growth. Nashville was named one of the fastest-growing cities of 2021, with rapid homebuilding, new jobs, and an ever-increasing population. One of the main drivers of this growth is Vanderbilt University. Nashville is seen as a popular hotspot for young people and professionals who want to grow their careers. Businesses want to set up in this area to attract recent grads and others moving to the area. This creates a snowball effect with plenty of opportunities. Consider Nashville as your first stop when exploring the best places to live in Tennessee."
"This moderately liberal city brings a lot to the table, whether it's stunning scenery, exuberant nightlife, or family-friendly environments. This area gets about 49 inches of rain, 4 inches of snow, and 208 sunny days per year which makes each season distinct and unique. Families looking to move here have 10 school districts to choose from with primary and secondary campuses and a wide variety of colleges and universities," adds New Home Source. "There are also 24 hospitals in the area, so anyone with medical needs has many options for doctors. Nashville can be overwhelming for some, as it is a major tourist attraction for Tennessee, but there are amazing suburbs like Nolensville, Gallatin, and Hendersonville that are close enough to the city to enjoy all the benefits, but far enough outside to avoid the hustle and bustle of tourists."
"Nashville, the most populous metro area in the state, has something for everyone. Widely considered one of the best cities in Tennessee to live and one of the prettiest places to reside overall, Nashville also draws in many visitors each year thanks to its distinction as the capital of country music. Tennessee's state capital sits on the Cumberland River, and the capitol building itself rests on a beautiful steep hill. The bustling city features live music, museums, restaurants, and idyllic countryside scenery in one fantastic package. Suffice to say, there's never a dull night in Nashville," explains Zumper. 
4. Chattanooga
U.S. News says this town's population has been growing quite a bit recently: "with Chattanooga growing by a modest 2.64% due to net migration between 2015 and 2019. While the average annual salary, at $44,990, is below the national average of $53,490, area residents benefit from a particularly low cost of living, spending just 21.33% of the median annual household income on housing expenses."
"Chattanooga is closer to Atlanta than Nashville. You can get to Chattanooga in less than two hours from the metro Atlanta area, while Nashville is a little more than two hours away. Chattanooga earns the distinction of being an 'in-between city' because you can easily get to different parts of Tennessee, Georgia, and Alabama from this town. If you love taking weekend road trips to new areas, this place is for you," adds UpNest.
"For those with the freedom to work remotely, turn your attention to Chattanooga. Boasting the largest citywide 10 gigabit-speed internet, Chattanooga earns the handle Gig City. But there's plenty of good reasons to disconnect, as well. Chattanooga has a remarkable backyard, ideal for hiking, biking and climbing in the great outdoors. Young residents can connect with fellow professionals through ChattaNewbies, a group that welcomes newcomers to the area and introduces them to the community's history," writes Livability.
5. Franklin
The Crazy Tourist notes that the area is nationally ranked for its schools. "Franklin also provides a glimpse of American history. With over 200 eateries to choose from, you won't find as many restaurants bunched together in a single location in Tennessee as you will in Franklin."
"Franklin offers a cozy, small-town feel—a perfect setting where all your Hallmark-movie dreams can come true. Downtown Franklin's Main Street District is probably one of the best you'll ever find," adds Ramsey Solutions. "You can stroll along the strip and pop into charming local boutiques, bakeries and cafes with your family and friends. There's also the Factory at Franklin—a multi-use facility that features a weekly farmers market, culinary treats, artisan goods and live events. Franklin joins other Nashville metro areas like Brentwood, Nolensville, Thomson's Station and Fairview to form Williamson County."
"If you want to enjoy a tranquil suburban vibe and become a part of a tight-knit community, Franklin is the place to be. There is no dearth of entertainment in this suburb which is home to a vibrant downtown area featuring plenty of shops, restaurants, and clubs. You can also find many historic sites depicting the area's rich Civil War history," point out Nomad Lawyer. 
You might also be interested in:
Sources:
Note: This article was not paid for nor sponsored. StudyFinds is not connected to nor partnered with any of the brands mentioned and receives no compensation for its recommendations. This post may contain affiliate links.