Prom is a big day in the life of a teenager, especially when it comes to finding the perfect dress. It's a day to feel all the glitz and glam, and spend the night dancing with friends. It's a highlight of the high school experience for most, and on such a big day, you want to make sure you're preparing the way you need to by browsing the best prom dress websites to find the perfect one.
We know these big moments, and even the little ones, make an impact during these core years. A study shows happiness during young adulthood can protect against dementia later on. A happy mood and positivity during young adulthood may be the best medicine for your brain during old age. Researchers from the University of California-San Francisco have discovered a link between depression at younger ages and cognitive decline as those people reach their senior years.
Prom is a highly anticipated event for high school students, and it's known for its glitz and glamour. From the fancy dresses and sharp tuxedos to the sparkling jewelry and stylish shoes, prom-goers spare no expense when it comes to their appearance. The prom venue is also usually decorated with elegant and eye-catching decorations that create a glamorous atmosphere. The music and dancing also add to the magic of the night, as students twirl around the dance floor in their beautiful outfits. The overall ambiance of prom is one of excitement and sophistication, making it a memorable and special occasion for all who attend.
In an effort to make things as smoothly as possible so your child has great memories to lean on, it's important to find a dress they feel confident, happy, and stunning in. Now, there are so many options to find the perfect gown, it can be hard to know where to start. We've turned to fashion experts and researched and gathered recommendations to round up a list of the best prom dress websites. Let us know if we missed your go-to in the comments below!
The List: Best Prom Dress Websites, According to Fashion Experts
With a wide variety of prom dresses, Lulu's is one of the most popular sites for prom shopping. Not only are you bound to find the style of dress you're looking for, but you can also find the perfect accessories to match.
"There are all different necklines (apron, boat neck, v-neck, scoop, strapless, surplice, cowl), all different sleeves (sleeveless, strapless, short, half, three-quarter, long), and all different lengths (mini, midi, maxi, high low)," writes USA Today's Reviewed.
New York Post also features it on its list of prom dress sites and includes the Romance in the Making Floral Velvet Maxi Dress in the under $200 roundup.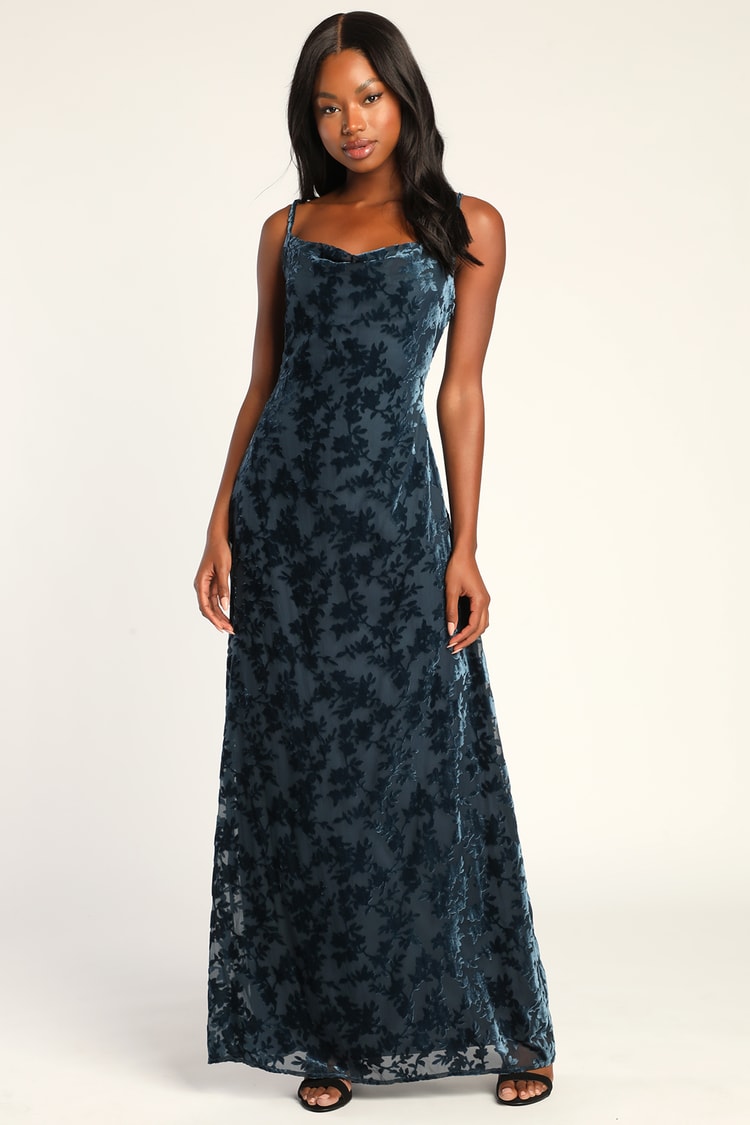 Teen Vogue listed it as "Best affordable prom dress website" saying: "Whether you want a long, sparkly dress or a short sequin number, head to Lulus, where whatever you choose will likely be under $100." 
Seventeen also features the Shine Language Rose Gold Sequin Mermaid Maxi Dress as the number one option on their list of the best prom dresses.
For more than 160 years, the high-end department store has been providing clothes for many occasions as well as other must-have items. Prom is no exception, Macy's has quite the collection of prom dresses which has landed the store on multiple lists as a source for finding the perfect dress online.

"Don't sleep on Macy's! They have a vast array of beautiful prom dresses in practically every color," says Teen Vogue. "What more could you ask for?" 
Here you also have the option of shopping in-store to try on dresses. "If you want hundreds of options within every price range, they've got you covered," says ClothedUp. "Plus, you can try them on in stores!"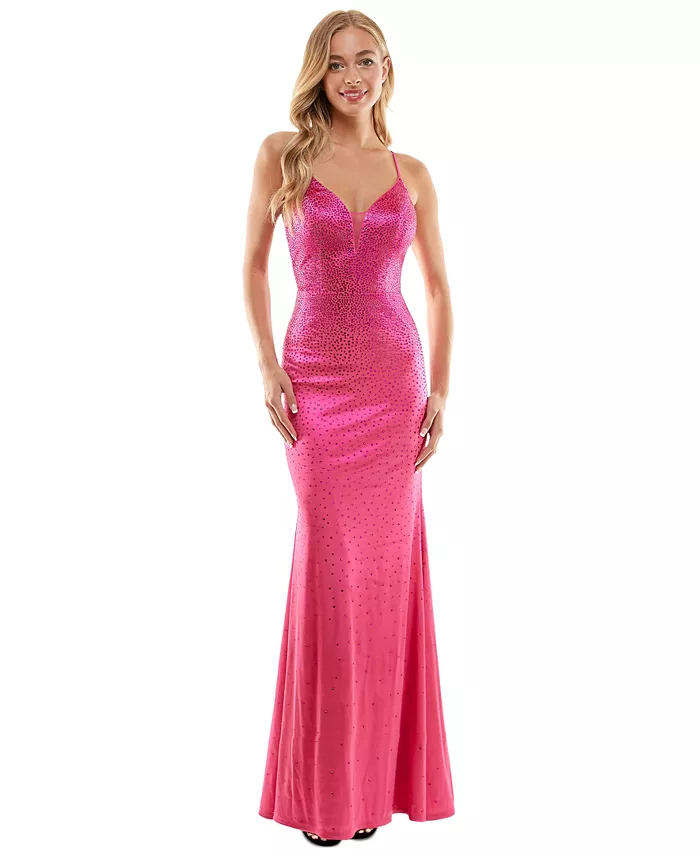 "As with department stores, you'll find all kinds of price points and selection," writes Lola Lamb Chops. "When shopping for Prom Dresses in 2023, we even saw they had a special Prom section with Say Yes to the Dress."
Another department store with the option of trying on dresses in person, Nordstrom also has a noteworthy selection for prom. The store features dresses in a variety of styles and price points. "Nordstrom is another top spot to find gorgeous prom dresses, especially since you can also try them on in stores," says ClothedUp. "They have a ton of brands and labels, so pricing will vary depending on the brand you're shopping.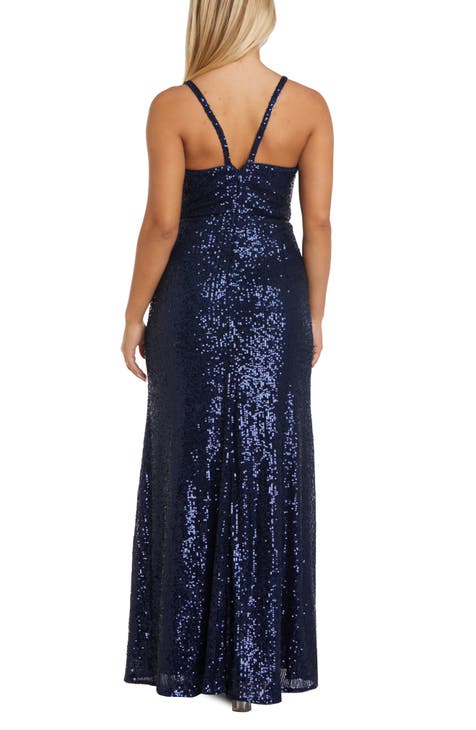 ClothedUp also mentions that Nordstrom Rack also has great options for those on a tighter budget. "You can always count on Nordstrom for basic and trendy staples, but you can also count on them for gorgeous prom and special occasion dresses," writes Teen Vogue. "Whether you're searching for a floor-length dress or a chic jumpsuit, you'll certainly find it at Nordstrom."
The New York Post includes the Morgan and Co. Metallic Brocade Ballgown on their under $200 list. Seventeen includes the Morgan & Co. Sequin Embellished Gown on its list. 
Known for modern clothing, ASOS has it all. This includes a prom and even wedding selection. It makes Teen Vogue's list for "Best unique prom dress." Another Teen Vogue prom list chose it as "Best overall prom dress website."
"If you're all about the latest trends and want to incorporate them into your prom look, we suggest you shop at ASOS," adds Teen Vogue. "The online retailer has many options, so you don't have to worry about anyone at prom having the same outfit as you."
"This popular marketplace sells a huge variety of brands, so you're sure to find at least 500+ options to choose from as far as formal dresses go," points out ClothedUp. "Plus, you can find plenty of affordable picks (not to mention quick shipping and a good return policy)."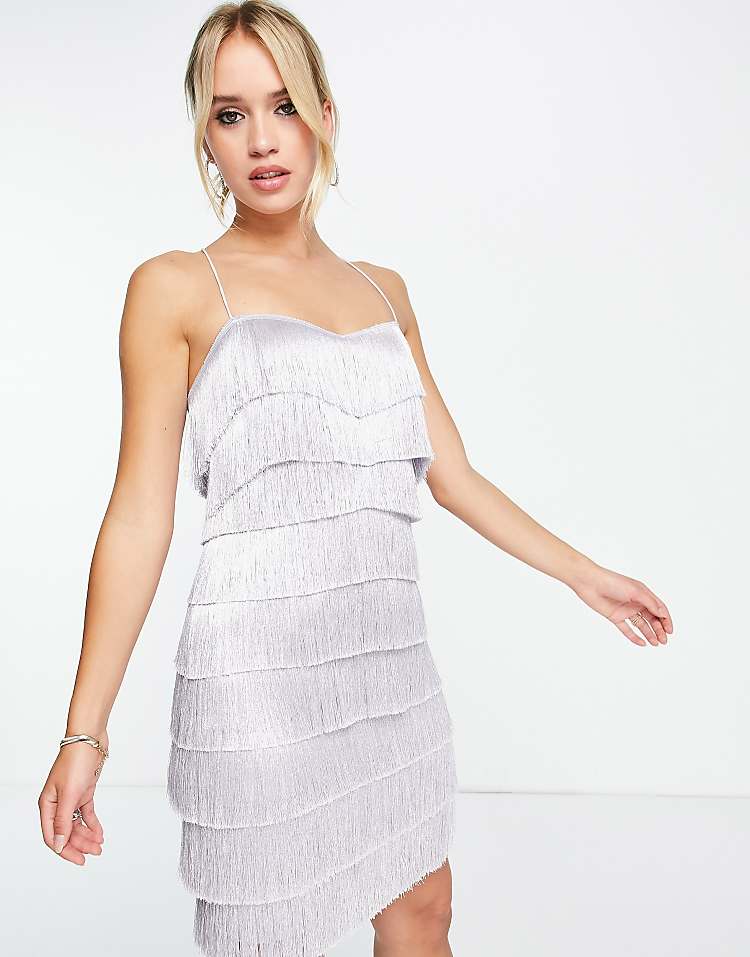 The New York Post lists the Design All-Over Fringe Tassel Dress saying, "ASOS is back and better than ever in this lilac fringe prom dress that's undeniably one of the most one-of-a-kind styles we've seen."
Another popular online retailer, Windsor also has brick and mortar stores giving prom attendees the chance to try on dresses in person. If you're strictly doing online shopping, their prom selection doesn't disappoint. "For the most part, the dresses are affordable and some a little lower quality than other places, but they usually have an assortment of colors and styles," says Lola Lamb Chops.
"This popular retailer has an incredible supply of great quality prom dresses for fantastic prices," writes ClothedUp. "The best part is they have a ton of retail stores as well, so you might be able to head to your local Windsor and try on your favorite styles!"
Windsor's Cassidy Formal Sequin Feather Dress made the New York Post list and the Lola High Slit Satin Dress made Seventeen's list. "Whether you're looking for something trendy or classic, Windsor is your stop," writes Seventeen. "They've got super cheap dresses that look straight off the red carpet in both quality and style."
PromGirl's easy-to-navigate website features tons of options for prom. The specialty website includes a variety of styles, sizes, and price ranges. There's even a section devoted to dresses under $200. "This website is dedicated entirely to prom dresses, so where can you go wrong?" says ClothedUp. They also note the average price range for dresses is $100 – $500.
"First, you can shop by designer, what's trending, size—including a large variety of plus sizes—and dress style," says USA Today's Reviewed. "PromGirl carries popular brands along with its own highly rated line designed exclusively for the retailer.
New York Post included it in its roundup of sites, specifically emphasizing the section of dresses under $200 to show their many affordable options.
With a variety of brands and styles, Revolve is a common destination for prom apparel. Dresses can be found for as little as $50 to hefty $1,000 price tags. "With a huge variety of designer labels and brands, Revolve is the place to find your dream dress that will stop your prom date in their tracks," says ClothedUp.
"They've got high-quality pieces that you can get for a steal on sale," writes Seventeen who lists the Asher Strapless Dress on its lists of affordable finds.
New York Post includes the Addison Maxi Dress on its list of dresses under $200: "For anyone looking for modest prom dresses, add some flair with this runway-ready design from Michael Costello. Available at Revolve, we adore the scoop halter high neckline, slit and ruched detail (oh, and that eye-catching sky blue color)."
This retailer is commonly known for getting a bride-to-be ready for their big day, but they also have prom dresses. From weddings to prom and other formal events, David' Bridal has it all. Prom attendees can even shop in store and book a one-on-one appointment with a stylist. No worries if you're strictly shopping online, the chat is open and available 24/7.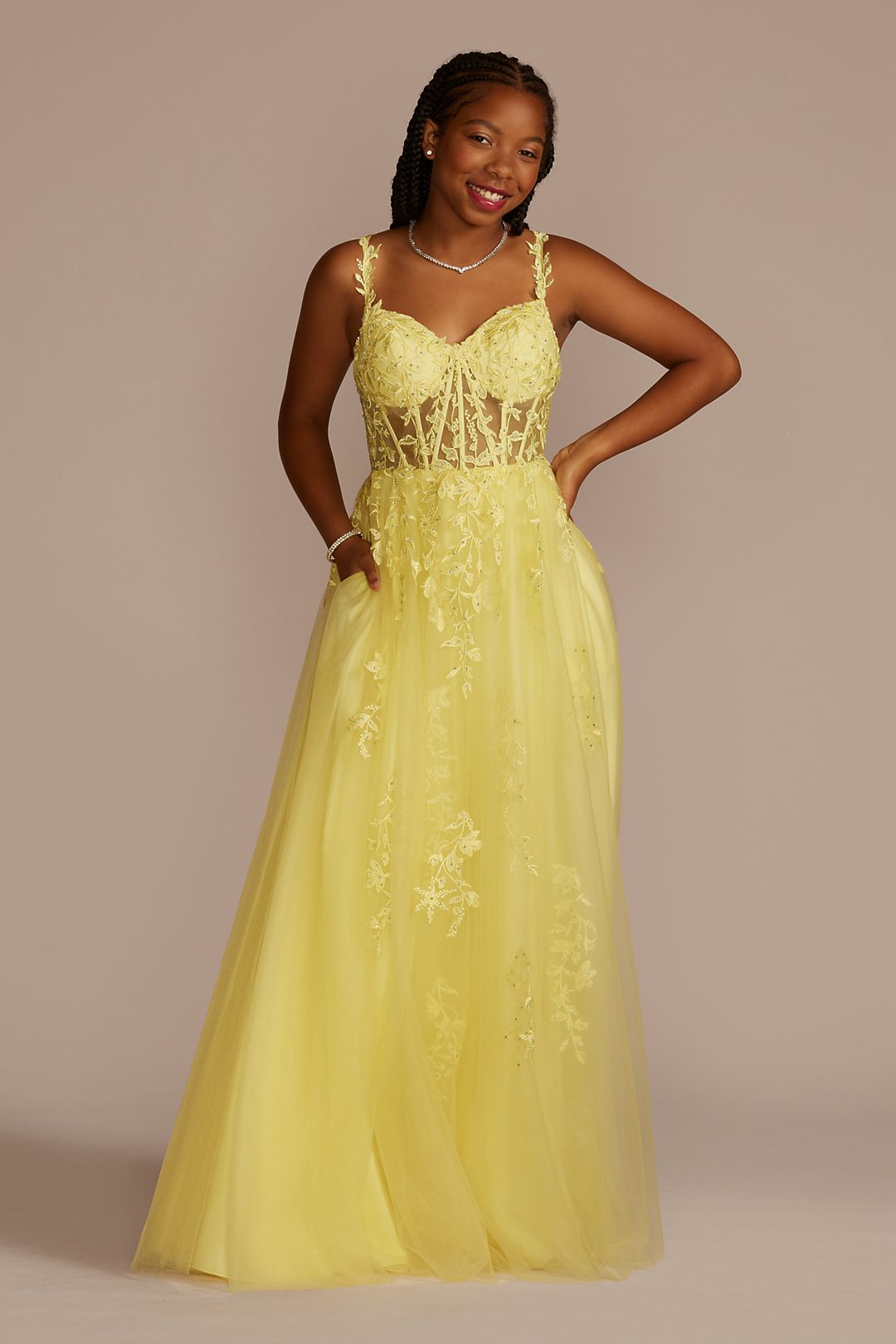 "While David's Bridal may be known for wedding dresses, it also sells gorgeous prom dresses in long, short, and two-piece styles and in both regular and plus sizes," writes USA Today's Reviewed. "On its website, you can filter by things like price, silhouette, sleeve, neckline, and trends."
"David's Bridal has a prom section on their website, but if you have a store near you, you can try on the dresses as the return policy is pretty strict," writes Lola Lamb Chops.
And since the retailer specializes in a variety of formal wear, it makes for more options. "They have an entire section dedicated to prom dresses but don't be afraid to stray into the bridesmaid or cocktail dresses," says ClothedUp.
This may be the genius option you never thought of. If you're looking for a one-time-only wear and don't want to commit to buying, there's always the option to rent. Rent the Runway has options from everyday attire to formal dresses for prom and other events.
"Let's face it, most of us buy a spendy prom dress and wear it one time. So, why not spend the same amount of money renting a dress from your wildest dreams?" asks ClothedUp.
"The fully rentable service allows you to rent top designer dresses at a fraction of the cost," writes USA Today's Reviewed. "Simply type in your zip code, size, and anticipated dates of your rental (and return), and you're good to go."
It's also a great option for those looking to be more sustainable, and you get even more options without having to commit. "Rent the Runway is a good option, as you get to choose two different sizes to be delivered to your home. It's also a good option if you want a designer dress," writes Lola Lamb Chops.
At this point, what can't you get on Amazon? The go-to online retailer has you covered, even for prom. With all of the options from sellers, you're sure to find something on Amazon, and for a good price. "Amazon is home to a vast selection of prom dresses in a variety of styles, lengths, and colors, from slinky black gowns to bright fit-and-flare mini dresses," says USA Today's Reviewed. "Many cost less than $100, so it's a good place to shop if you don't want to spend a lot." 
New York Post features many Amazon dresses on their list of dresses under $200. And with so many products featured on the site, you can get the necessary goods to complete the prom look from accessories to makeup.
"You buy basically everything on Amazon, so why not your prom dress? Particularly if time is of the essence (hello, two-day shipping), Amazon is a go-to stop for all your prom night needs," says Teen Vogue.
"If you have Prime, then it's worth trying on some dresses to see if you like any styles. You can find all kinds of price points," Lola Lamb Chops writes.
There are so many options to find the perfect dress for your teen's big day. With this list, we hope we've opened your eyes to the many styles, options, and prices available. Found your favorite dress on a website that didn't make the list? Let us know in the comments.
You might also be interested in:
Sources:
Note: This article was not paid for nor sponsored. StudyFinds is not connected to nor partnered with any of the brands mentioned and receives no compensation for its recommendations.