You're looking for red wine, for the good stuff – the good, budget-friendly stuff, that is. Maybe you're heading to hang with friends and the evening doesn't call for a pricey bottle of red. Or maybe it's a gift, and, well, you're not willing to spend more than twenty bucks on that special person (we won't tell anyone). Whether for a gift, night in, or night out, we got you covered. We've compiled here ten of the best red wines under $20 as named in wine review websites.
Before we get to our list, we have a bit of good news for red wine drinkers: you have better gut health than those that prefer other adult beverages. Seriously, research shows that "people who drink red wine enjoy increased gut microbiota diversity (that's a good thing) in comparison to non-drinkers." And the good news doesn't end there, because the study also revealed that "red wine drinkers were also associated with lower levels of 'bad' cholesterol and obesity." That's a reason to celebrate – by pouring a glass of red, of course. So next time you're with your friends that turn their nose up as you gulp down your red, you can let them know that your gut microbiome is far more diverse than theirs. And then you can explain that it's a good thing.
Chances are if you're reading this you are a red wine drinker, which means you're likely to be a travel-loving introvert that rises early. How do we know? A study of 2,000 Americans found stark differences in personality between people who prefer red wine and those who'd rather have a cold glass of white. Red wine drinkers are most likely to have the traits listed above, while white wine drinkers are more likely to consider themselves extroverts and night owls. The fun continues: The survey also found that white wine drinkers tend to be perfectionists, like cats more than dogs, enjoy listening to jazz music, and are more likely to identify as curious and sarcastic individuals. And as for the red wine drinkers? They are more likely to be dog lovers and fans of punk music. They consider themselves adventurous, humble, and organized.
Now that we feel we know you on a more personal level, we're ready to share that list with you. Below is our list of the ten best red wines under $20, according to experts. And, of course, we want to hear from you. Comment below to let us know which budget-friendly bottle of red tastes like extravagance to you!
The List: Best Affordable Red Wines, According to Sommeliers
Total Wine lists Cruz Alta Malbec Reserve as their top choice for red wines under $20. From Mendoza, Argentina, they write: "This 100% Malbec is sourced from three iconic high-altitude vineyards in the famed region of Mendoza."
They also note it's complex flavor profile: "Rich black fruit and red plum aromas, a spicy, structured palate and a long firm finish." And if you're looking to pair this with a dish, it's well-matched "with grilled meats."
Wine Enthusiast Magazine chooses Kaiken 2020 Estate Malbec as their number one. They give this wallet-friendly red a 90-point rating and note that the "blackberry and raspberry aromas are followed by light notes of espresso and chalk."
What to expect: "Medium firm tannins and good acidity on the smooth palate." Finally, they share that "This is a medium-bodied wine with plenty of strawberry and blackberry flavors and notes of milk chocolate. It finishes with herbal notes."
Home Wet Bar chooses Reata Three County Pinot Noir 2013. They share that this wine is made on the central coast of California, and it has "black cherry and pomegranate notes with a medium to full bodied taste." They also point out the "vanilla aroma with a deep ruby color," and say it's "a delectable cheap red wine for any occasion."
And here's an option you'll even find in many gas stations that sell alcohol. Apothic Red is WikiliQ's top pick. They share that it "is the bold and intriguing red blend that launched the Apothic legacy, featuring a mix of merlot, cabernet sauvignon, syrah, and zinfandel wine grapes."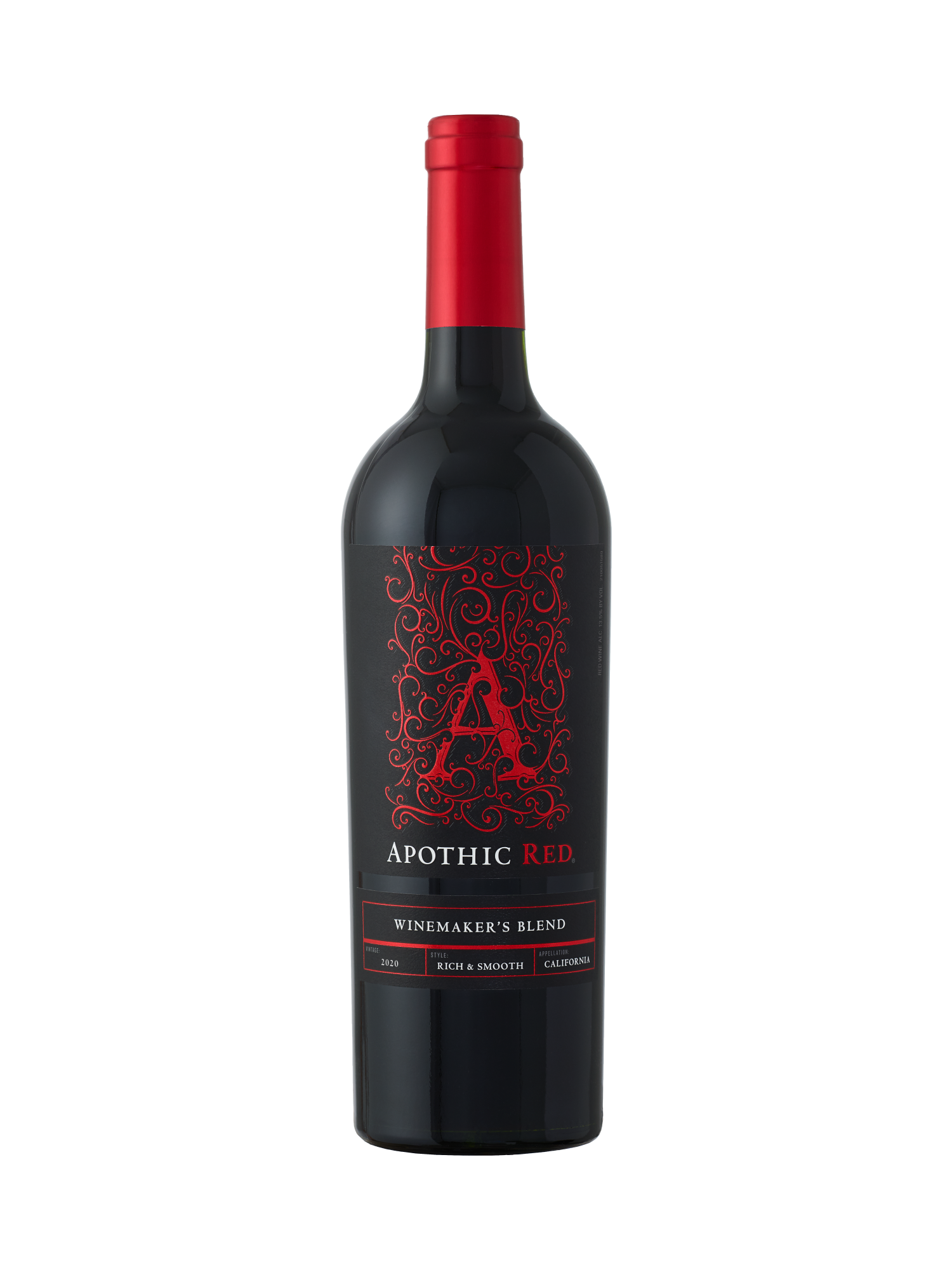 "This California wine indulges the senses with notes of black cherry, vanilla and mocha and a character all its own. This smooth and rich red blend is medium bodied and pairs with wherever the night may take you. Apothic Red is best enjoyed with plenty of wine glasses to share," continues WikiliQ.
Reverse Wine Snob chooses The Messenger Cabernet Sauvignon for the top spot. They write: "A stunning, perfect 10 Cabernet (with a bit of our absolute favorite variety, Sagrantino, blended in) this wine comes from some of the most sought-after grapes in all of Australia. It's the 2019 Messenger Adelaide Hills Cabernet Sauvignon 614 from the famed Block 1A of the Amadio Kersbrook Vineyard."
The Manual writes: "A good Barbera can do a lot of things and you can really stock up when it's priced like this. This one is great with so many dishes, from a good pasta with red sauce to poultry and red meats. Its earthiness even fares well with plant-based meats and vegetable medleys. Perhaps best of all, it has enough character on its own to be enjoyable without an assist from a dish." They also note that it has a medium body and dry finish with notes of "red fruit, forest floor, and subtle spice."
Domaine de la Madone Beaujolais-Villages Le Perreon 2020 is UPROXX's number one choice. They write: "Beloved by sommeliers, professionals, and wine novices alike, it's no surprise that a bottle of Beaujolais found itself in our number one spot. Crafted from one of the region's most renowned estates, fruit for this wine comes from some of the highest-planted vines in the region, cultivated at up to 2,000 feet above sea level. Vines average from 40 to 60 years in age and are rooted in the Beaujolais' signature granite-based soils. In the cellar, the wine is vinified with native yeasts and aged in temperature-controlled tanks, so as to maintain freshness in the final wine. The result? Zesty, high-acid, and unbelievably easy to drink Gamay."
As far as taste, they share that "Notes of raspberry, stewed cherries, cranberry, red flowers, violets, and hints of forest floor are balanced by ample amounts of zesty acidity and well-integrated tannins." Lastly, they say, "Fair warning, this may be your next go-to 'house red.'"
FineWine.com chooses 1000 Stories – Bourbon Barrel Aged Zinfandel 2020 as their top pick. They share that Wine.com rates this red 92 points. And for more about this wine: "This is a transparent fruit-forward style Zinfandel with juicy red fruit flavors like strawberry, raspberry, and black cherry. The wine is plush and soft in the mouth supported by a mouthwatering acidity and warmth of the extra touch of residual alcohol, vanilla, coconut, and toffee notes contributed by bourbon barrel aging."

Mastroberardino Irpinia Aglianico 'Re di More' 201 is the top choice of Vine Pair. They write: "Mastroberardino is a family in Campania that is responsible for saving ancient grapes native to the region from extinction. They are even going so far as to replant a vineyard in the ruins of Pompeii with grapes to produce wine in the way of antiquity. This Aglianico (grape) is a testament to their love of their land. Coming from the small DOC of Ipirnia in the hills of the hinterland, this Aglianico drinks like you are sipping history. It has an earthy nose that shows off bramble fruit and tobacco (like a tobacco shop). The palate is full and deep with well-integrated tannins that will pair seamlessly with any pasta or steak dish. This is the best version of a Campania country wine on our market."
Gayot chooses 2017 Fratelli Antonio & Raimondo Langhe Nebbiolo, from Piemonte, Italy, as their top pick. "This Italian cousin to great, big Barolo shows Nebbiolo's softer side. Although it isn't a wildly complex or age-worthy wine, it has everything you need for a wine to enjoy at a backyard party."
They go on to share that it's "Ruby red in color, it offers bright, red currant and red cherry flavors with zinging acidity." They also note that it's "Easy on the wallet and easy drinking with its silky tannins [and] it's a crowd-pleasing wine with a bit of sophistication."
You might also be interested in:
Sources:
Note: This article was not paid for nor sponsored. StudyFinds is not connected to nor partnered with any of the brands mentioned and receives no compensation for its recommendations. This post may contain affiliate links.