When it comes to rum, there is a wide range of options available on the market. From smooth and sweet to rich and bold, each bottle offers its own unique flavor profile and character. Whether you're a seasoned rum enthusiast or just starting to explore this spirit, finding the best rum can be a delightful journey. In this article, we will delve into some of the top contenders that are highly regarded by experts and beloved by rum connoisseurs worldwide. Get ready to discover the crème de la crème of rum offerings that are sure to tantalize your taste buds and elevate your favorite cocktails. 
Of course, when imbibing an alcoholic beverage, it is always crucial to exercise caution. Half of Americans consider themselves "smart drinkers," but what exactly does that mean? A survey finds that a "smart drinker" paces themselves at about two drinks per hour and chooses low-volume alcoholic beverages. Three in five actually prefer drinks with a lower alcohol percentage because it helps them drink at a better pace. According to the survey, "smart drinking" also entails eating a meal before drinking and being sure not to mix different types of alcohol. These are all great ways to exercise responsible drinking.
Drinking high amounts of alcohol is never recommended. However, a new study reveals drinking moderate amounts of alcohol can reduce stress-related signals, which could cause heart disease. While we are not advising you to run to the liquor store, it pays to know that you can indulge every once in a while with less guilt.
As long as you drink responsibly, discovering new varieties of alcohol can be an exciting venture for the home mixologist. Today, we have taken the time to research across multiple expert courses to bring you today's list of the top seven best rum bottles you can buy. Don't agree with our list? We would love to hear from you in the comments below.
The List: Best Rum, According to Experts
The Diplomático Reserva Exclusiva is the first on our list today, and for good reason. "Diplomático Reserva Exclusiva is a blend of exclusive rum reserves aged for up to 12 years, carefully selected by the maker's master blenders. This multi-award winner is wildly popular among fine spirits fans and connoisseurs worldwide, thanks to both its unique body and excellent balance. The smooth rum starts with orange peel, toffee, and licorice aromas and follows with toffee fudge notes and a long-lasting finish," says Taster's Club.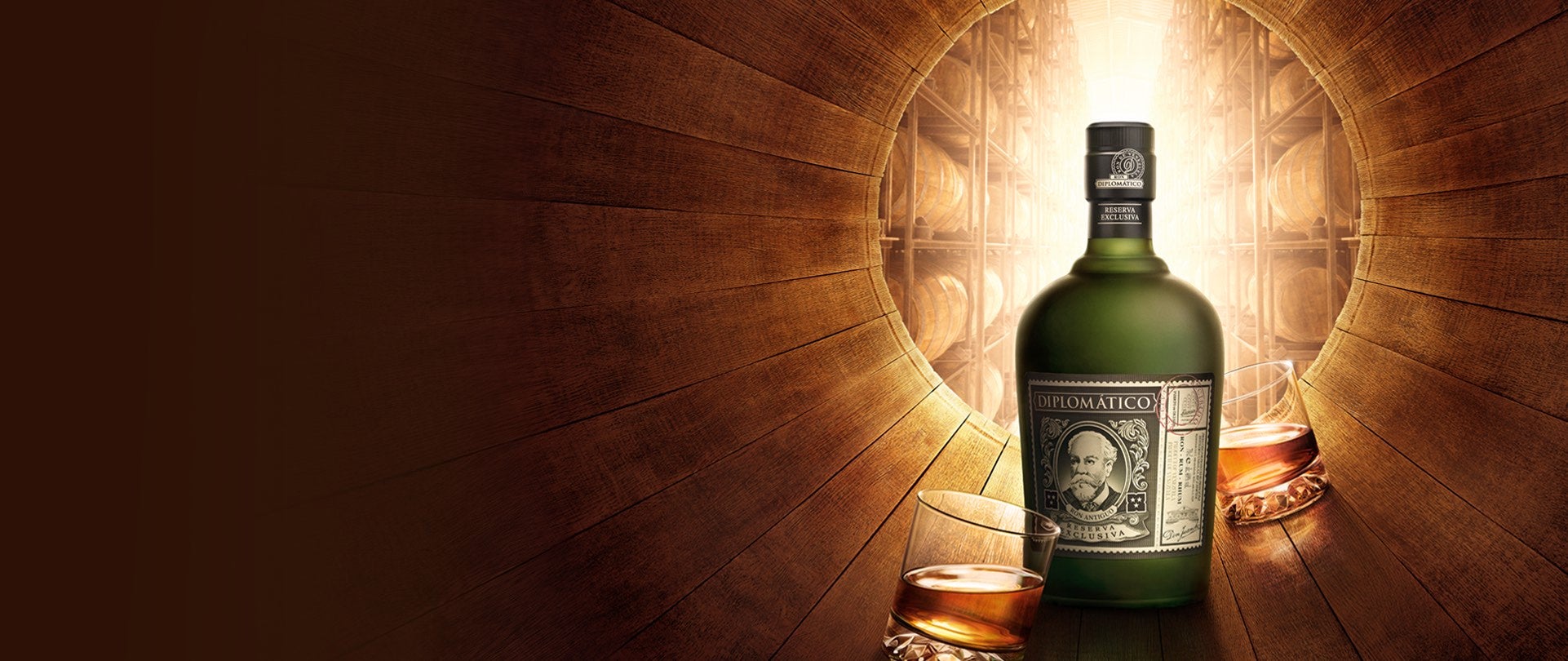 "Diplomático is produced in Venezuela from molasses and sugarcane honey, which the distillery describes as 'the syrup left over after the first boiling of sugarcane,' with a higher sugar content than molasses. Reserva Exclusiva is a dependable spirit to have in your home bar, made in a variety of still types and aged for up to 12 years in oak casks. As permitted by Venezuelan law, there is some sugar added to the rum during aging, but the sweetness complements a palate full of banana, oak, and vanilla," writes Esquire.
"The Reserva Exclusiva from Diplomatico is considered among the best rums from Venezuela, a country which was, itself, way ahead of the US on the rum renaissance. Straight, its prominent flavors are caramelized banana and roasted tropical fruits, but with ice, the rum 'comes alive with subtle spice, dry vanilla, and smooth chocolate,'" states Town and Country.
Mount Gay's XO blend takes the number two spot on our ranking. Hailing from the easternmost island of the West Indies, "Mount Gay XO is a small-batch blend of carefully selected mature rums distilled in traditional copper pots and column stills. This round, complex rum is matured from 5 to 17 years in American whiskey, bourbon, and cognac casks," explains Taster's Club.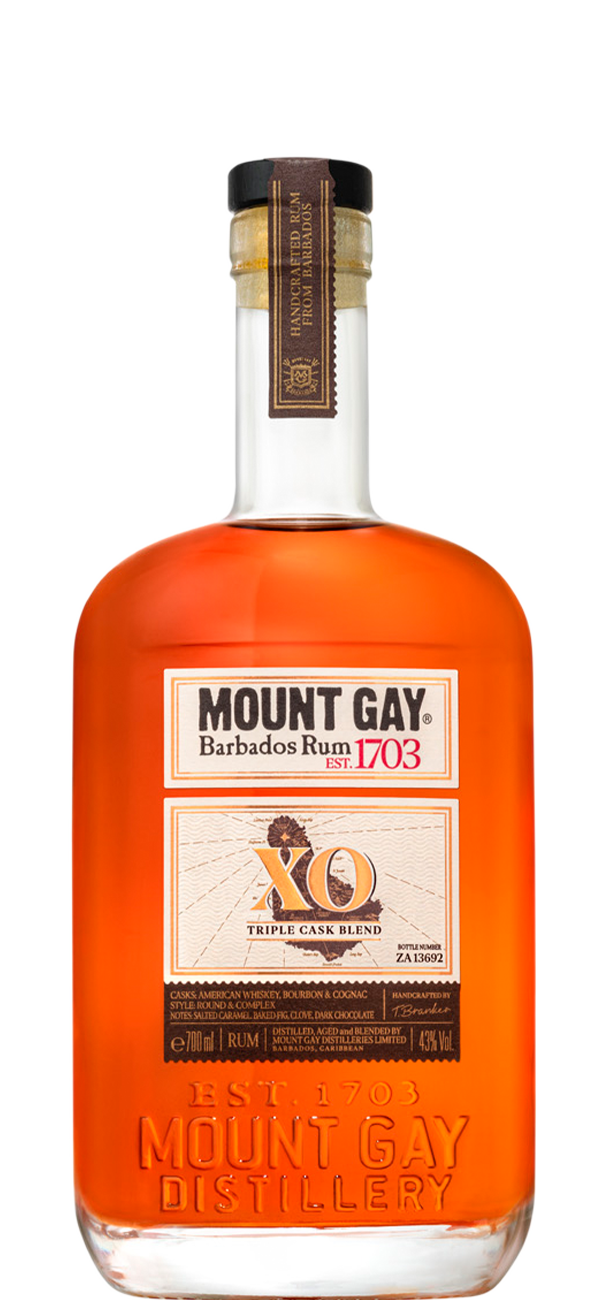 "Barbados's Mount Gay has been around in one form or another for about 300 years (Remy Cointreau has owned the distillery since 1989). Master blender Trudiann Branker is the first female to hold that title there, and she's made a big impact on some of the core expressions. For XO, the age range in the blend has been shifted from five to 17 years to eight to 15 years, and rum aged in cognac barrels is now included," notes Esquire.
"Everyone knows Mount Gay—and its famous red hats—but this XO version is far from standard. It's a blend of rums from 8 to 15 years old, and we recommend adding a cube of ice to bring out its 'dry banana sweetness, light spice, and complexity,'" raves Town and Country.
Appleton Estate 21-Year-Old rum takes the number three spot. "The pinnacle in terms of Appleton's regular range of rums. It is a blend of column and pot-distilled Jamaican rum, which have ALL been aged for at least 21 years. 21 Years of tropical aging can sometimes result in an over-oaked distillate. Joy Spence of Appleton has successfully blended a perfect balance of exceptional aged Jamaican rum," comments The Fat Rum Pirate.
The rums that make up Appleton Estate 21 Year Old were selected for their unique character, flavour & bouquet pic.twitter.com/yTIUMQnDFd

— Appleton Estate (@AppletonEstate) March 27, 2015
"Jamaican rums are in a class of their own. They're traditionally known for their 'hogo' or funky aroma and flavor. Appleton Estate is a bit different. This rum brand mixes pot and column distilled rums to create a balanced and nuanced rum that is then aged in Jamaica. It has all of the color and sophisticated flavor typical of a dark rum without any additives or shortcuts," describes Insider.
"Jamaica is known for its funky, powerful, high-ester pot still rums, but it's also known for Appleton, one of the world's best-known rum brands. Appleton is not a stereotypical Jamaican funk monster—rather, it's pure elegance. Appleton' tops off' its rums, consolidating barrels from the same batch as the liquid evaporates in the tropical heat, so the finished product isn't overly oaky even after decades of aging. The proof is in the drinking: a near-perfect mélange of brown sugar, baking spices, orange peel, a touch of rancio, and enough dry oak to balance everything out. Expertly crafted by legendary master blender Joy Spence and bottled at 43 percent ABV, this may not be for thrill seekers, but it's an undeniably great rum that can convert whiskey fans and bring a smile to the face of any rum connoisseur," adds Robb Report.
The Don Q Reserva 7 is next. The spirit is crafted with utmost care and expertise. "This top-selling Puerto Rican rum is an elegant entry into the world of rums for dedicated whiskey drinkers. That's because the blended spirit is aged for a minimum of 7 years in American white oak barrels—the same type that gives bourbon its distinctive flavor. Expect similar notes of vanilla, deep caramel, and spice along with the grilled stone fruit and tropical fruit notes that keep rum fans coming back for more," reports Town and Country.
The Don Q Reserva 7 holiday set is one gift they won't be re-gifting. Celebrate the season with Don Q Reserva 7 and our entire family of authentic Puerto Rican rums. Make them smile, order at the link. 😋 🥃 🎁 pic.twitter.com/yG9Sk5W5BB

— Don Q Rum (@donqrum) December 10, 2021
"The Pride of Puerto Rico, Don Q's 7-year-old release brims with baking spices and rich molasses character. While not the most complex offering, this bottle delivers more than enough personality for its price point and serves up sterling cocktails," says Vine Pair.
"This budget-friendly aged rum has all the hallmarks of a Puerto Rican rum, mainly that it's lighter in body than, say, Barbados rum and packs a punch of flavor and complexity for the price. Aged in American oak barrels for at least seven years, the rum has a dark amber color and smooth finish, with prominent notes of warm spices and molasses. You can easily sip this neat or mix in cocktails, like an old-fashioned or even a rum-based espresso martini," explains Taste of Home.
Ten to One White Rum is next up, a premium rum that embodies the vibrant spirit of the Caribbean. Crafted with precision and passion, "This Black-owned brand boasts a blend of column-distilled Dominican rum with pot-distilled Jamaican rum to deliver a bright, floral-and-fruity overall character. I sat on the judging panel for the LA Spirits Awards, and this bottle took home the platinum medal for best rum in 2022. While this is definitely sippable neat or on the rocks, its characteristics come to life when shaken into all manner of vibrant rum cocktails such as a Daiquiri or Mai Tai," describes Food Network.
"While it has become popular to use a blend of rums in the Daiquiri, a similar effect can be achieved by using Ten to One's white rum, itself a blend of column still rum from the Dominican Republic and pot still rum from Jamaica. Described as a 'fantastic standalone blend,' this bottling combines herbaceousness with a unique peppery, floral, bright flavor," notes Punch.
"This is a blend of Dominican column still rum with Jamaican pot still rum, with no sugar, color, or flavor added. Ten To One takes great pride in these last points, with the MO of the brand being all about bringing high-quality rum at an affordable price that doesn't try to augment or mask the true character of the spirit," states Liquor.
Next up is Plantation 3 stars, a highly acclaimed rum that hails from the Caribbean islands. Renowned for its exceptional quality and craftsmanship and "Owned by the Cognac house Maison Ferrand, Plantation offers a range of rums that span multi-national blends and single-island, vintage offerings. This particular bottling combines distillates from Barbados, Jamaica, and Trinidad. While sweet and approachable on the nose, the palate counters with rich character and complexity. We love it in a Daiquiri," says Vine Pair.
"Alexandre Gabriel, owner of Maison Ferrand, takes a cue from his native France for his Plantation Rum brand. Sugar is sometimes added to the rum, and Gabriel compares this to the dosage used in champagne production. The company is upfront about it (the website contains detailed information), which goes a long way in the industry. There are various bottlings sourced from countries around the Caribbean, most of which are aged for a secondary period of time in French cognac casks," notes Esquire.
"The mojito is famous for its irresistible and refreshing combination of lime, mint, and sugar. To really make it shine, the cocktail needs a crisp, light rum to complement the other ingredients. We recommend the Plantation 3 Stars for mixing up the ideal mojito. Plantation 3 Stars isn't just for mojitos, though. Try it in a daiquiri or any cocktail that requires a lighter rum and find out for yourself why it's a favorite among bartenders," adds Insider.
Last but not least is Rhum JM and its Terroir Volcanique blend. With a legacy that dates back to the late 18th century, "Rhum JM is a little different from many other rums you'll see on the shelves, and trust us when we say that it's a good thing. The brand goes back to 1845, and it's made on a 1000-acre plantation. That plantation includes everything from the actual sugar cane fields to the distillery itself, and they pride themselves on the fact that within an hour of being harvested, their sugarcane is on the way to becoming rum," explains Mashed.
"The rum produced on the island of Martinique is known as rhum agricole–instead of using molasses to make the spirit, sugarcane juice is fermented and distilled into something that is familiar but decidedly different. The more recent Terroir Volcanique, a blend of three-year-old rums aged in new American oak barrels toasted to custom levels, is meant to highlight the terroir where the rum is made," adds Esquire.
"From the first recorded distillery to make rhum agricole in Martinique, this aged expression rests in double-charred oak barrels, which amp up its brûléed fruit character. While the aromas are slightly reserved, the palate is vibrant and expressive, delivering equal bursts of sweet and savory notes. Skip the cocktails and sip this rum," concludes Vine Pair.
You might be interested in:
Sources:
Note: This article was not paid for nor sponsored. StudyFinds is not connected to nor partnered with any of the brands mentioned and receives no compensation for its recommendations.