Feeling comfortable and cozy at home is pretty much essential to living your best life, especially for women on their feet seemingly all day. After all, it's our feet bearing the burden of all our appointments, chores, fitness routines, and rushing around to get from one place to the next. With fickle heating and air conditioning systems and chilly floors, investing in the best slippers for women can ensure all the ladies in our lives stay warm and snug all year long. 
Whether you're working from home or just lounging around the house, the best slippers offer comfort, support, and quality. If you are one of the millions of Americans that now works from home amid COVID-19, there's no need to feel guilty for working in your pajamas. In fact, a new study shows 80% of remote workers admit they spend nine-to-five in their underwear, pajamas, or comfy clothes nowadays.
Because of the new normal of wearing pajamas more than other clothing, this has affected people's sense of fashion. A recent study finds people say they're stuck in "style limbo" with their wardrobe. Thirty-six percent feel like they have "nothing to wear" after 14 months without dressing up for social occasions. During this time, the average American has purged an average of seven items from their wardrobe because they no longer fit. To spruce up your casual wear, why not get a brand new pair of comfy slippers to make you feel stylish?
Finding a great pair of slippers can help keep you comfy and eliminate the risk of those icy cold bare feet around the house. StudyFinds turned to the experts and sought out the top five best slippers for women to keep you warm all year long. For our findings, we visited 10 of the leading expert websites to see which house-shoes were rated the best. Our list is ranked based on the most-recommended slippers for women across these sites. Let us know in the comments if we missed your favorite pair!
The List: Best Slippers for Women, According to Experts
The name rings true for the highest rated slipper for women, L.L. Bean's Wicked Good Moccasins really are that good. "The L.L. Bean Wicked Good Moccasins (women's, men's) are made from sheepskin shearling that feels more breathable and stays fluffier longer than the same material in similar pairs. (One tester reported using a pair for four years with no signs of wear.) We like these moccasins because they provide good all-around coverage of the whole foot, but they're still easy to slip on and off without having to use your hands," mentions The New York Times.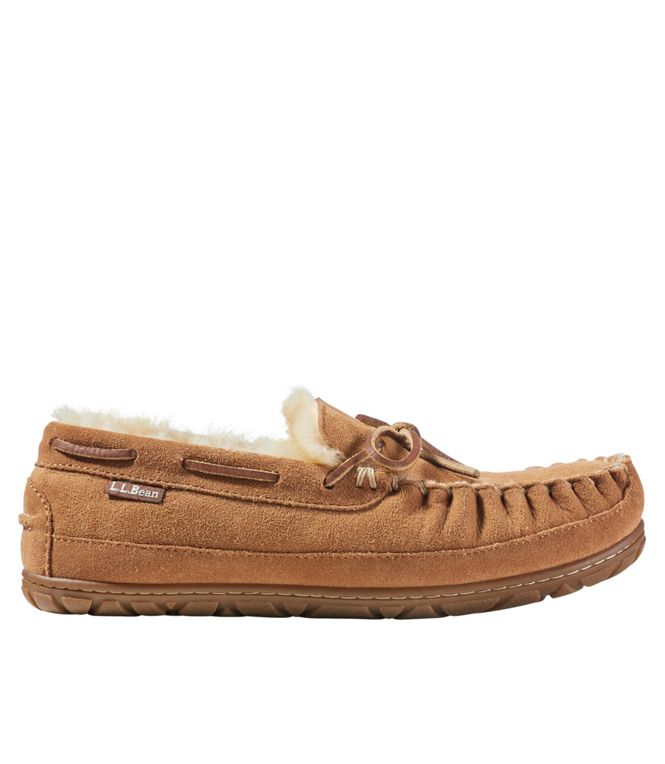 This model from L.L. Bean is well-loved for its comfortable shearling lining, wide width, and easy sizing. "Plush lining is a staple for cozy slippers, but for some, the thick insulation can lead to clammy feet. But the L.L.Bean Women's Wicked Good Moccasins are another story," The Spruce writes. "Aside from the unbeatable anti-sweat lining, these durable slippers have premium sheepskin uppers and sturdy rubber soles with added traction. They come in medium and wide widths."
The Birkenstock Zermatt Shearling slippers are a great option for those who are looking for a little extra support from the well-known footwear brand. "For a shearling option, opt for a brand that specializes in making slippers. These Birkenstocks have the brand's iconic cork-latex footbed, which makes these a great option for indoor and outdoor use. With a shearling lining, they will keep your feet warm during the winter," adds The Spruce.
Customers also love the Zermatt Shearling model for its stylish design, giving you a bit of a luxurious edge even while in the comfort of your own home. "Birkenstock sandals are known for providing ample arch support, and these lightweight-yet-sturdy slippers by the brand are no different. The anatomically contoured footbed provides ample cushioning for all-day comfort, while the shearling lining adds a cozy touch. The rubber outsole has excellent traction, and we love that the slippers come in both narrow and regular sizes," says Travel and Leisure.
Several of luxury shoemaker Ugg's variations topped the lists of top-rated slippers, but critics agree aht the Scuffette II slippers are hard to beat. "A longtime favorite among Ugg fans, these slippers feature a suede upper and a shock-absorbing EVA sole. With their excellent traction, support, and stability, these durable slippers will take you from indoors to outdoors with ease," explains Travel and Leisure. "Designed to be worn with bare feet for maximum comfort, Ugg's slippers will keep your feet snug and dry in the coldest of weather. Available in chestnut, black, gray, and pink with coordinating sheepskin, the slippers."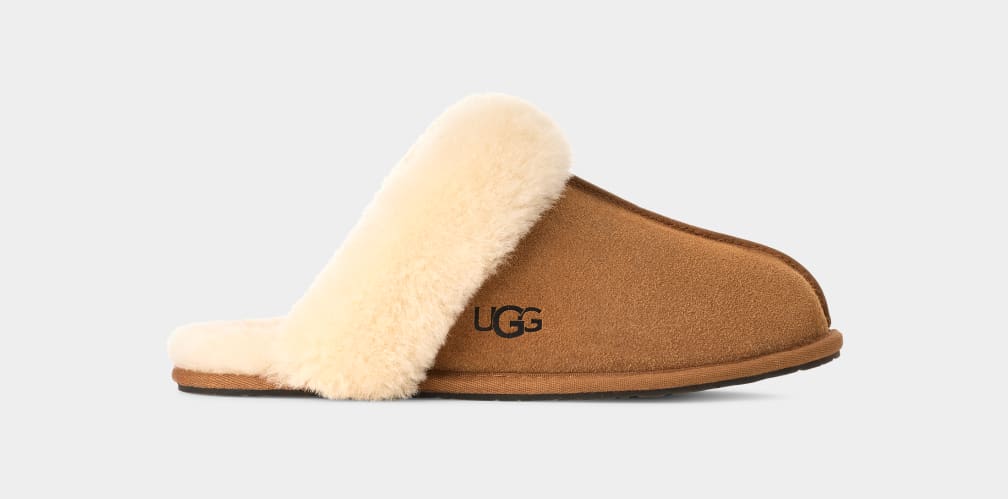 The top feature customers love about the Scuffette II? That iconic softness that Ugg is known and loves for, what some would say what stepping onto a cloud might feel like. "UGG's popular Scruffette style, in gorgeous cream suede, has a plush sheepskin lining that will be ideal for lazy Sunday mornings, cozy WFH afternoons, and just basically feeling incredibly indulgent whenever we slip them on our feet," Women's Health writes. 
With ultimate comfort and a seamless design, Glerups' the Slip-On is a top choice for staying comfy all year long. "If your feet overheat easily or you want a more-minimalist-looking slipper, we recommend the Glerups Wool Slippers Open Heel and the Glerups Wool Slipper Boots. They were the most durable of the wool slippers we tested because they're made from one piece of felt, which means they are less prone to splitting or degrading with repeated wear. We recommend the slippers for year-round use, and we suggest the boots if you want full coverage around the ankles," says The New York Times.
The Glerups Slip-Ons also have the option of rubber or leather soles. "Glerups have a reputation for being one of the coziest cold-weather slippers, since they're crafted from a blend of merino wool and Gotland wool. They fit snugly enough on your feet that you can wear them socks-off, and they have soft calfskin soles for padding around," points out Self.
Affordable, soft, and luxurious, Parachute's Classic Turkish Cotton slippers are a great budget option that doesn't sacrifice quality. "If you've ever visited a luxe spa, then you've probably experienced great robes, but also some truly amazing slippers. For a spa-like moment from the comfort of your own home, Parachute's slippers are clear winners. The material is 100 percent cotton terry and feels amazing for lounging around," writes The Spruce.
A bonus? The slippers are also machine washable. "Even when I'm just standing around doing little chores around the house, I don't end up with achy feet," says New York Magazine. "The open-toe design can be worn year-round… paired with socks in the winter and as is in the summer."
You may also be interested in:
Sources
Note: This article was not paid for nor sponsored. StudyFinds is not connected to nor partnered with any of the brands mentioned and receives no compensation for its recommendations.