Three strikes, you're out! Softball is an American team sport that is a great way to meet new people and take your aggression out on your swing. Known for its windmill-like fastpitch, the game is enjoyed by people of all ages. As in every sport, safety is important. To avoid head injury, some of the best softball helmets are good-quality and fit comfortably while players do their thing.
Did you know how dangerous softball can be? A study found that female softball players suffered a higher concussion rate than male baseball players. Female ice hockey players suffered the highest rates among all sports – even higher than male football players. Ouch.
Head injuries are highly dangerous and can lead to many complications beyond just a bad headache. In fact, a recent study reveals a single head injury increases a person's risk of dementia, particularly in women. That puts women running bases without a helmet even more at risk.
So, how can you prevent injuries and stick to the fun of the sport? We've got you covered! StudyFinds turned to sports experts and put together this list of the five best softball helmets to keep you safe on the diamond. Let us know in the comments if you think we missed a great pick!
The List: Best Softball Helmets, According to the Pros
Find This Best writes: "The EASTON ALPHA Softball Batting Helmet provides maximum protection for hitters in the batters box. The attached facemask is specifically designed for fastpitch softball. With a size range of Medium/Large, it's perfect for adults."
"It brags of what is supposed to be the most aerodynamic and slimmest profile among the venting systems in fastpitch softball helmets," adds Fastpitch Softball Gear. "It uses premium ABS plastic shell, EVA foam on the inside, urethane foam for comfort and great fit, and antimicrobial fabric liner. It meets NOCSAE standards, although the color schemes may be a bit limited."
"This helmet has a durable thermoplastic shell, comes in six colors and is suitable for baseball or softball. It has a mask for added protection, dual-density foam for increased shock absorption and a moisture-absorbing fabric liner that helps players stay cool and dry," notes KDVR. 
According to Life Savvy, "The DEFCON helmet by Boombah comes in an astounding 42 different color options! This NOCSAE approved helmet is made of an ABS plastic shell. The DEFCON foam repels water and sweat to keep the player comfortable. The unique venting system coupled with the moisture-wicking liner allows for maximum airflow to keep you cool. You are certain to find a color you like among the 42 options!"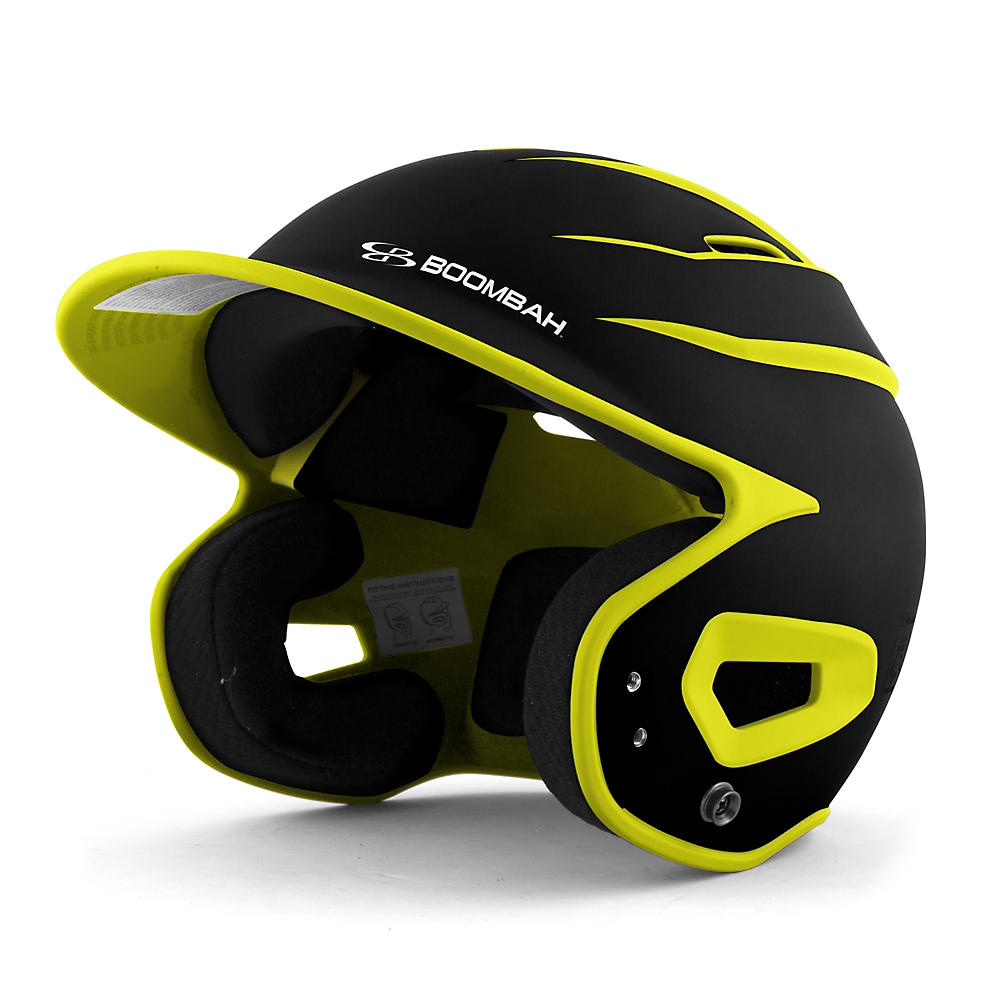 "The Boombah DEFCON helmet is one of the most stylish headgears available in the market. It has an impressively sleek design with vibrant color outlining. Apart from its excellent streamlined look, there are other features that make this helmet a perfect asset for any player," adds Sports Illustrated. "It has a dual-density padding system that works as a protective shield against high-impact hits and also provides you phenomenal comfort."
"A lightweight and very attractive helmet available in Junior and Senior sizes. Pre-drilled for attachment of mask and/or chin strap. As of this writing this helmet is available in LOTS of color combinations," states Softball Galaxy. 
Softball Points says, "This is a helmet specifically designed for youth or younger players and comes in funky colors. It is perfect for someone who is starting out in softball and wants to know if they will like the game or not. These are perfect for children that are 11 years old and under as the hat size is one that fits."
"Whether you play baseball or softball, this helmet will protect you in both games. It is designed as per the NOCSAE standards and is perfect for kids as well as adults. This helmet is ideal for professional matches due to its sturdy construction and lightweight," points out Sports Illustrated. "It has an outer shell of ABS that does the maximum work of protecting your head. On the inner side, manufacturers have used foam lining that provides you comfort and protects you from high-impact hits. It is available in a size range of 6-1/2 to 7-3/4 inches."
"Not exactly sure who will be needing a batting helmet or for what sports? This helmet from Under Armour is your best bet. It has a dual-density foam liner but still is one size fits all. There are 12 vents for breathability. And there is pre-mounted hardware in case you want to add a chin strap or faceguard," adds Florida Travel + Life. 
California Pro Sports writes: "Specifically designed for the female athlete, the Prowess has been engineered to increase vision and comfort without skimping on safety. The reinforced flat bill design maximizes sightlines and peripheral vision, and an integrated facemask hides the attachment hardware beneath the removable ear pads for a clean, seamless look. The PROWESS batting helmet is designed with a matte finish and is NOCSAE certified for all levels of play. The facemask is certified for balls no smaller than 11 inches. A chinstrap is also included."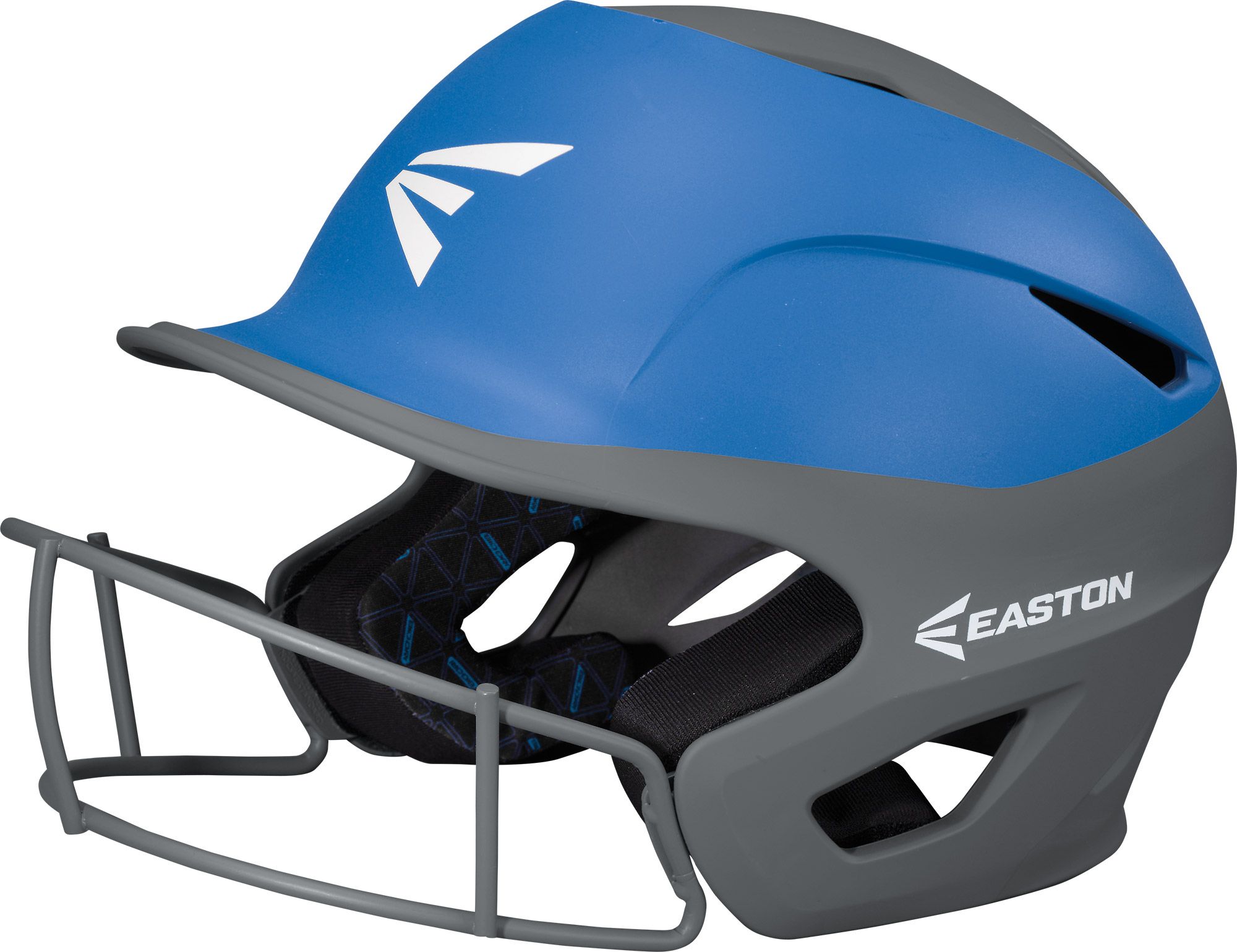 "One of the coolest things about this helmet (and it's mainly a visual observance) is the fact that the facemasks hardware is hidden within the helmet which gives a very sleek look to the Easton Prowess," says Softball Galaxy. "The helmet is designed so that there is less hair pulling when putting it on or taking it off. How we do love to see the initiative taken from Easton for safety wear specifically designed for girls!"
"Though an older model than Jen Schro's The Very Best, the Easton Prowess is a good catcher's helmet for Fastpitch Softball players. In many ways, it has a lot of similarities to the Jen Schro helmet, as it has an ABS shell, good foam (EVA) padding, and strategically located vents (all of which are great features!). In short, this helmet looks sweet, regardless of the color you choose – and there are several available. It also provides a nice, streamlined fit that will fit most female catchers well," adds Catcher's Home.
Fastpitch Softball Gear says, "It has 21 air vents in strategic locations along with an open design to maximize coolness, it is very light, the padding inside handles the moisture well to keep you dry, and there's a port for ponytails. All in all, the combination of features has resulted in a vast majority of positive reviews without any sort of complaint at all. It even offers a 400-day warranty. This is approved by the NSA and ASA."
"The RIP-IT Vision Pros are here to bridge the gap between your head and the mental game. Designed for optimal visibility, these helmets provide a wide field of view so you're watching those pop ups like a pro too," adds Softball Chronicle. "Be confident in knowing that this baby is made with our trademarked Dual Density Foam System – designed to keep all balls at bay while doing it on command. Why trust just anyone? Trust yourself by putting on the RIP-IT Vision Softball Helmet!"
"From the makers of our favorite fielders mask! The Rip-It Vision Pro is designed for optimal visibility that gives you an increased area of peripheral vision. Available in many colors and multiple sizes as well," raves Softball Galaxy.  
You might also be interested in:
Sources:
Note: This article was not paid for nor sponsored. StudyFinds is not connected to nor partnered with any of the brands mentioned and receives no compensation for its recommendations. This post may contain affiliate links.