Whether you wear them to work out or lounge around, leggings are a wardrobe staple. They are versatile and come in lots of different styles, colors, and materials — can you ever have enough? The answer is probably no, so StudyFinds set out to compile a list of the best leggings for women you can currently buy. And no worries, we've included great pants for every budget!
You already know there are all kinds of leggings, but have you heard of smart leggings? You may not be able to buy them just yet, but it looks like they could become available in the near future! Researchers at the ETH Zurich in Switzerland have developed sports leggings that can tell when it's time to take a break from working out. Their electronic yarn is capable of precisely measuring how a person's body moves. The integrated textile sensor predicts the wearer's exhaustion level during physical exertion and can alert a special smartphone app linked to the material.
While that's fascinating, some (most?) of us may not need our pants to tell us when it's time to relax. The call of the couch is strong enough on its own! How is it that Netflix and chill is so much more tempting than keeping our bodies in shape? A new study shows our brains may simply be hardwired to prefer lying on the couch over sweating at the gym.
Luckily, you don't have to get up from said couch to find out which pants are best for stylish lounging (and using them for exercise is still an option!) — we did the legwork for you! StudyFinds compared reviews from ten expert websites to create our list of the top five best leggings for women. Do you agree with our list? Please share your feedback in the comments!
The List: Best Leggings for Women, According to Experts
With a near-perfect recommendation score (nine out of ten), these leggings easily grabbed the number one spot on our list! Like anything Lululemon, they come with a price tag but seem to be well worth it. These pants are the top pick of three of our consulted experts, including Good Housekeeping: "These Lululemon leggings earn our top spot because they're incredibly comfortable. The lightweight, buttery smooth fabric has a barely-there feel — and they're versatile enough to wear for pretty much any occasion."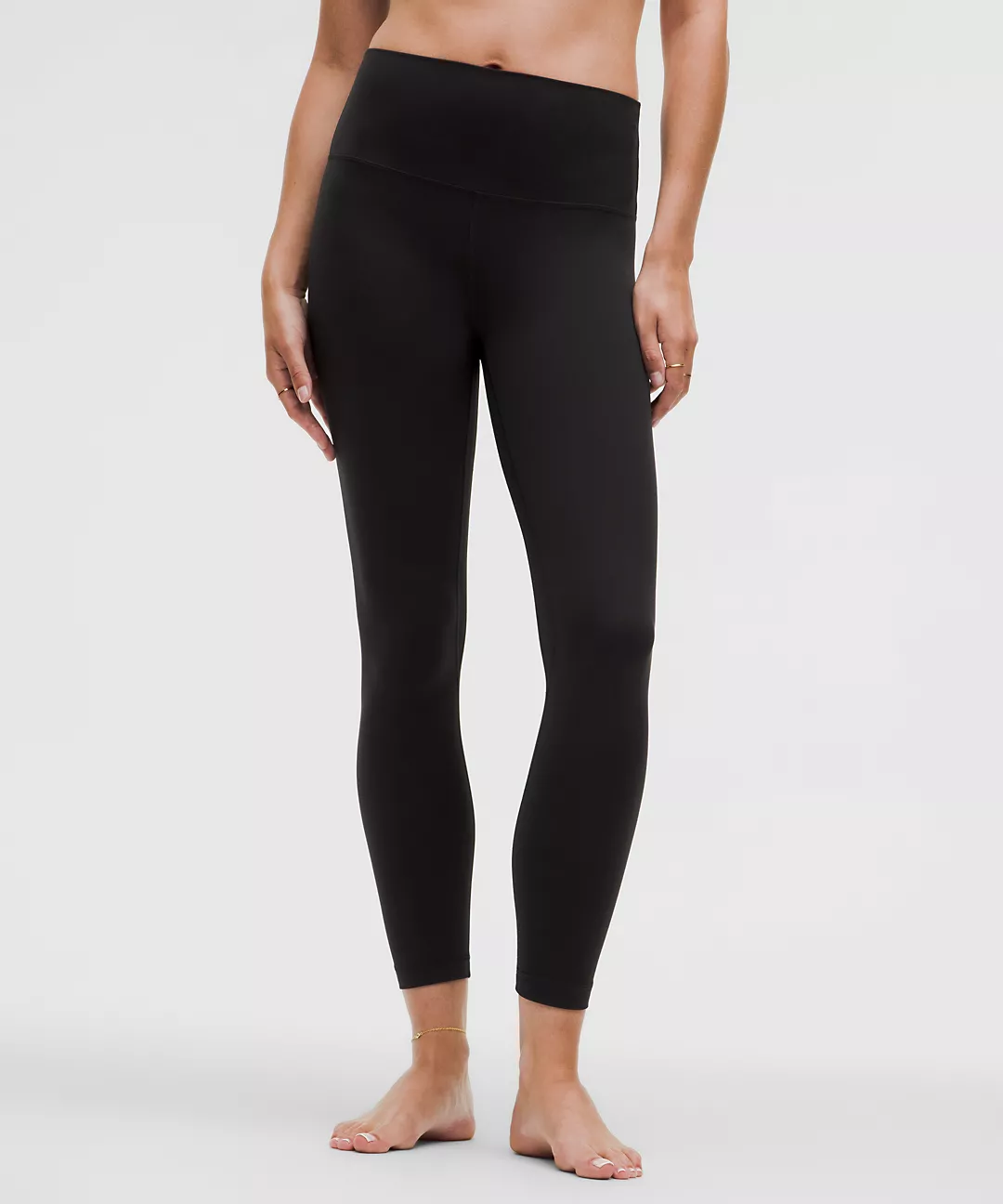 Harper's Bazaar is another fan, claiming that "no leggings are more deserving of their hype than Lululemon's Align high-rise legging. I've tested several pairs that claim buttery softness and adaptable fits in a lightweight fabric, but these are the only ones that live up to their promises. They hit just at the natural waist; for the inseam, there's more than one option to get your ideal fit. As for activities? These are best for low- to medium-impact workouts (yoga, walking, Pilates, gentle bike rides, dance classes) and the full spectrum of activities on your calendar beyond the gym."
And InStyle even declares to be "hopelessly devoted to the Align legging." Their reviewer tester says: "I've purchased a small but respectable collection of these high-waisted pants over the years, in various lengths and colors, and I've worn them indiscriminately for lounging and yoga, as well as for higher-impact workouts."
If you wear your leggings to actually work out (not just for "stretching" on the couch), consider Alo, "a brand pilates and yoga instructors love because its leggings stay put," according to Time.
You've guessed it, like our number one, these pants aren't cheap, either. But that's no issue for some of their biggest fans: "Hailey Bieber and Kendall Jenner are just two of the many A-listers who get their athleisure fix with these Alo Yoga leggings," reports Harper's Bazaar. "Here's why they're worth the repeated street style sightings: they're smoothing but supportive for high-impact workouts, they have moisture-wicking properties for the sweatiest classes, and they're wear-tested on multiple sizes for a universally beloved fit."
And if you're on the short side, there's an additional benefit to these pants: "This pair is a winner for shorter women, thanks to its compressive and sculpting properties. We love that it comes in such a beautiful range of colors, but as with many Alo products, the fun, limited ones (think: fuchsia, cherry red, and violet) have a terrible tendency to sell like hotcakes […]. People love the look of these, and they find them just as suited to a sweaty HIIT workout as a low-impact yoga flow," adds InStyle.
These are Wirecutter's favorite because they are "sleek, all-purpose leggings." Per the reviewers, they "were among the most versatile we found. They're perfect for all sorts of sporty (or non-sporty) activities and available in a wide range of sizes and colors." Plus, "these leggings are made of a smooth, medium-weight fabric that's stretchy and comfortable yet compressive enough that you feel secure and held in. […] The Girlfriend Collective leggings also have a nicely structured fit."
For Good Housekeeping, these pants are the best size-inclusive leggings, with sizes ranging from XXS to 6XL. They also praise their versatility — "Girlfriend Collective's signature compressive fabric is thick and sturdy to keep you fully covered (totally opaque!) and supported during all types of exercise, especially high-impact workouts." Even better, these leggings are sustainable: "The fabric is made of recycled water bottles for a more sustainable buy."
The reviewers at Time award these pants the "best compression leggings" title. "Compression leggings are designed to support your legs pre- and post-workout by keeping your blood flowing without tight compression. While most of the leggings on our list offer some form of compression from their material, some have more than others. We love these high-rise compression leggings from the all-around awesome eco-friendly Girlfriend Collective. With four-way stretch, they are designed for high-impact activities but also perfect for low-impact walking, traveling, or hanging out."
Another great leggings choice, per our experts, is Athleta's Salutation Stash Pocket 7/8 Tight, "featuring, as its name suggests, pockets big enough to stash things like your phone or wallet," says CNN Underscored. Testers "loved this pair for its comfort during workouts and everyday activities alike, high-quality construction, secure waistband, and chic aesthetic."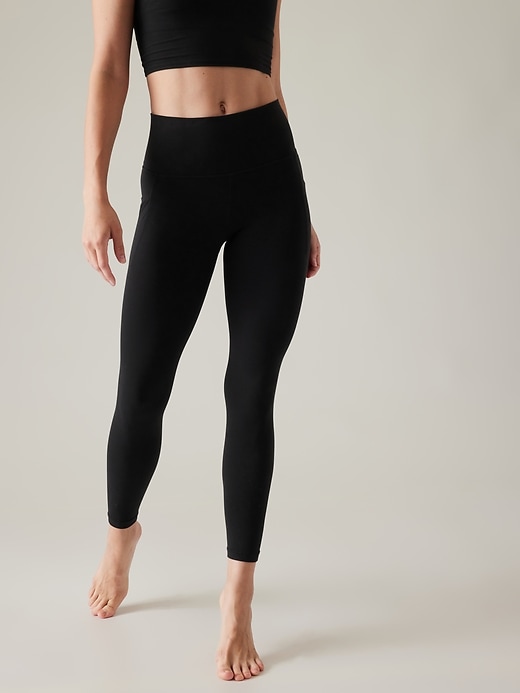 InStyle writes that "this particular pair of leggings has a butter-soft feel that's perfect for all your legging-based needs: from lounging to spin class, from yoga to running." As a bonus, these pants come in "petite and tall options, and the regular version [is] available in sizes XXS to 3X."
Conde Nast Traveller also mentions that these pants "are buttery soft," as well as their "cooling fabric (a mix of nylon and lycra) that lends well to both hot or cold climates. They're also soft and stretchy enough to wear to sleep and are solid yoga leggings in that they're breathable, so you won't feel as wildly hot or sweaty as you would with a cotton pair." The reason they're only number four on our list? "The waist is definitely prone to slippage."
While the leggings by IUGA and Colorfulkoala have the fewest experts' recommendations of all pants listed here, they nonetheless come highly recommended — plus they are both budget-friendly! Forbes claims that the IUGA High Waist Yoga Pants are the best affordable leggings for women overall. "Out of the box, these IGUA High Waist Yoga Pants have nearly all the same features as the pricier leggings I tested for $100 or more — the waistband stash pocket for keys, the handy phone pocket on the hips, the flatlock seams, the opaque fabric, the array of colors — it's all there."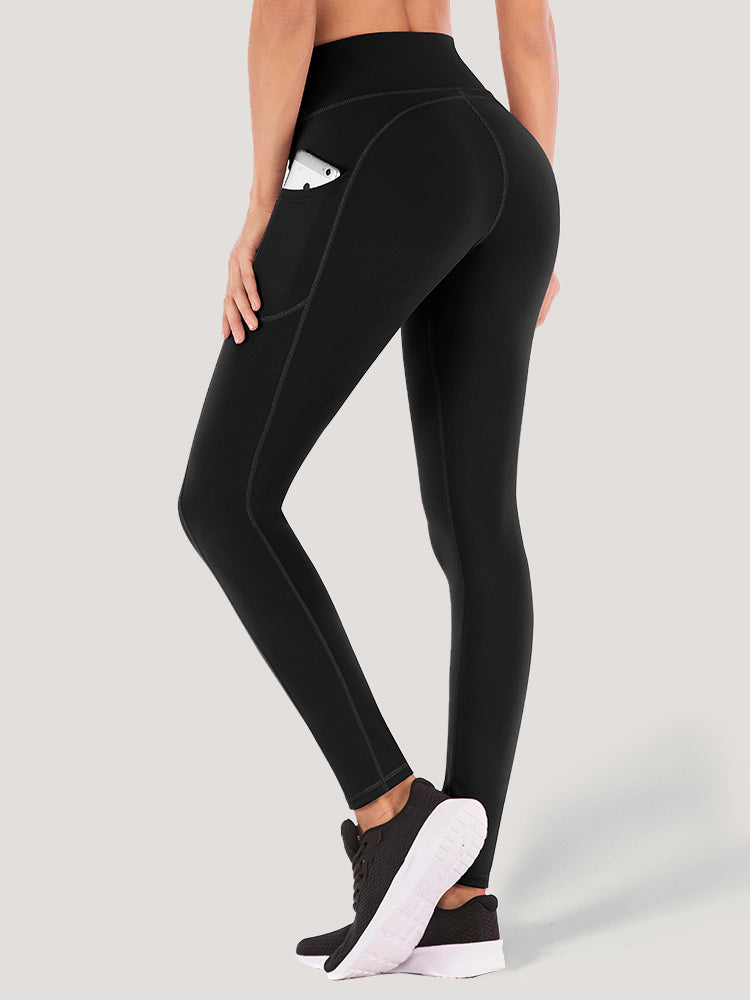 The experts at Wirecutter "thought [the IUGA leggings] were surprisingly flattering for such an inexpensive legging. They are a little loose at the ankle, which isn't an enormous deal, but it's noticeable compared with other pairs we wore. The seams are nice and flat, and this pair is comfortable to wear all day. Dubbed 'yoga pants,' they performed well during a variety of yoga poses and stretching, and they did fine during high-intensity efforts, too. The waistband didn't slip much during jumping jacks with a phone in one of the pockets. They also dried quickly after unexpected rain interrupted a long walk."
At a comparable price point, Harper's Bazaar calls the Colorfulkoala Women's High Waisted Yoga Pants the "best leggings on Amazon." "More than 45,000 shoppers have tested these impulse-buy leggings from Amazon. The wisdom of the crowd is worth following: After all those reviews, they score an average of 4.5 out of 5 stars. What makes these leggings a true Amazon gem? Four-way stretch fabric, a smoothing, seamless waistband, and a side pocket are a few features that earn shout-outs. Best of all, they don't fade or pill in the wash."
You might also be interested in: 
Sources:
Note: This article was not paid for nor sponsored. StudyFinds is not connected to nor partnered with any of the brands mentioned and receives no compensation for its recommendations. This post may contain affiliate links. As an Amazon Associate, we earn from qualifying purchases.