There's something really satisfying about sliding your feet into a great pair of socks. When choosing socks, it's important to consider how you plan to wear them. Socks come in different lengths and cushion types depending on your activity level. Whether you are exercising or doing everyday tasks, the best women's socks are the keys to happy feet.
If your feet sweat a lot, moisture absorbing socks can help. As far as stinky feet go, researchers in Thailand suggest wearing socks coated in zinc oxide nanoparticles (ZnO-NPs). These specialized clothing items have shown the ability to prevent bromodosis (foot odor) and pitted keratolysis (a bacterial infection that leads to smelly feet).
Initially developed by the Royal Thai Air Force, these new socks were then tested by researchers at Siriraj Hospital, Mahidol University in Thailand. Those trials confirmed that ZnO-NPs offer antibacterial properties, as well as an adequate level of safety and compatibility with human skin. In combination, these traits make it the "perfect compound" to use in various clothing items (especially socks) to do away with nasty smells before they even occur.
A total of 148 cadets at the Thai Naval Rating School took part in this project. The findings? Cadets wearing the ZnO-NP coated socks reported much fewer foul odors coming from their feet than other soldiers. Those with stinky feet also reported the smells having a more adverse effect on their daily life. Additionally, soldiers with bad smelling feet were more likely to develop pitted keratolysis.
Ready to pick out the perfect pair of socks? StudyFinds is here to assist. We've put together a list of the top five brands from ten expert websites to find the best women's socks. As always, we'd like to see your own recommendations in the comments below!
The List: Best Women's Socks, According to Reviews
Bombas are known for making comfortable, versatile, quality socks. Good Housekeeping calls Bombas Original Ankle Socks the 'Best Overall Socks For Women', adding "this pair is the brand's oldest product, with features like targeted cushioning, a compressive band around the middle of the foot and a seamless toe for comfort."
InStyle gives Bombas Cotopaxi Merino Wool Hiking Calf Sock the 'Best Overall' title, noting "this model is just one variation on Bombas' much-loved Hiking Socks, and although they're technically designed for the great outdoors, they have so much going for them that we're willing to bet you'll want to wear them every day."
If you prefer a no-show sock, the New York Post highlights the brand's Women's Cushioned No-Show Sock, suggesting "as far as no-show socks go, these are our most-worn, thanks to them offering all-day comfort and breathability. Its long-staple cotton material is also heavily indulgent."
The Hiker Micro Crew Cushion Sock by Darn Tough scores points for both durability and moisture control. "They're designed to fit with hiking boots or sneakers—whatever your preference is—and are constructed from a durable merino wool that wicks away sweat and maximizes airflow while you roam. The socks are also cushioned on the toes and heels to help with high impact, reduce friction, and prevent blisters, while the reinforced arch provides extra support," according to Well+Good.
"Darn Tough's Light Hiker Micro Crew Socks feature a combination of wool and performance materials to keep you warm and dry on all chilly outdoor adventures. Snug but not too tight, the socks provided cozy comfort without excess overheating," adds Verywell Fit.
Runner's World spotlights the Darn Tough Run Ultra-Light Cushion Quarter Socks, noting "it's unlikely you will wear this sock down; we found it to be the most durable, lightweight wool model. Darn Tough uses a high stitch count for the Run Ultra-Light, so it's velvety soft against your foot and wraps the arch with just enough compression for a secure fit and a smidge of extra support."
3. Nike
If you don't like wool, Nike's Everyday Max Cushioned Training Crew Socks are a solid option. Today points out, "these socks are a thinner alternative to heavy wool socks without compromising on all of the factors, including a snug yet pillow-like fit that makes them suitable for everyday wear no matter the temperature outside."
Harper's BAZAAR calls the brand's Everyday Plus Cushion Training No-Show Socks 'Best Athletic Socks', adding "not only do they stay in place during all sorts of workouts, they're also breathable and stretchy to keep you cool (and comfortable) through every stride."
"Available in black, white, or gray, this isn't designed to be a fun sock, but it can definitely still look cool thanks to the classic swish," suggests InStyle.
Lululemon is known for its athletic apparel. Now the brand's socks are earning praise from reviewers. Glamour calls Lululemon's Power Stride No-Show Sock with Active Grip 'Best For Exercise', noting "you'll get through every workout without worry, thanks to the built-in grip and locked-in feeling that prevents you from having to stop and yank your socks back up every mile. And on top of keeping these no-shows in place, the heel shape also prevents blisters and friction as you run."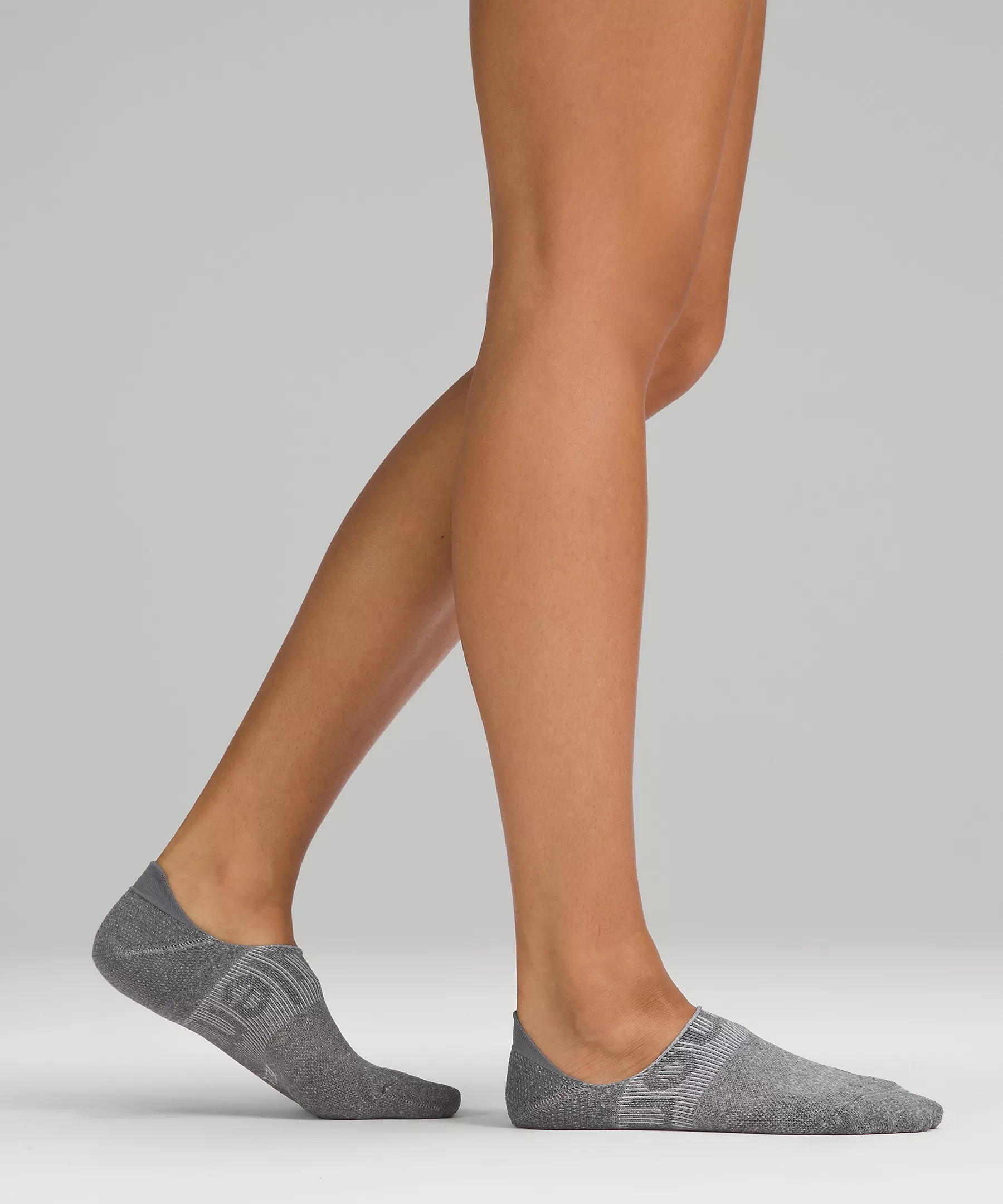 Verywell Fit crowns the Power Stride socks 'Best For Sweaty Feet', pointing out "they're made from breathable, moisture-wicking materials for added odor and blister prevention. They'll keep you cool and comfortable, even in the hottest summer months." 
However, InStyle suggests "the sticky grip that keeps the sock still can easily get damaged in the wash, so you'll need to take extra care on that front to keep them in tip-top."
Rounding out our list are Barefoot Dreams CozyChic Socks. These socks are great for cold feet. "They'll warm your tootsies right up, whether you're in an overly air-conditioned home in July or feel a cool, crisp breeze in October," according to PureWow.
"Slouchy, fuzzy socks are a classic part of lounging at home during colder months, and this pair from Barefoot Dreams captures that comfy feeling. They stay in place despite the slouchy style and barely shrank," notes Good Housekeeping.
CozyChic socks are budget-friendly and come in several styles. The New York Post adds, "Barefoot Dreams CozyChic Socks are how you take comfort to the next level. With more than 4,000 satisfied reviews on Amazon alone, this pair is one you'll want in every fuzzy color." 
You might also be interested in:
Sources:
Note: This article was not paid for nor sponsored. StudyFinds is not connected to nor partnered with any of the brands mentioned and receives no compensation for its recommendations. This post may contain affiliate links.