Whether you enjoy music at home or on the go, good headphones will enhance your experience – and maybe even your appearance. The big, over-the-ear listening devices have become so stylish that in addition to listening to music, they are often being used as fashion accessories. When shopping for headphones, features like active noise cancellation (ANC), hi-res compatibility, or sound quality offer plenty of great specs, but also make it harder to decide what to look for and what's worth your money. That's why StudyFinds consulted the tech experts and created a list of the best headphones based off of reviews from the pros. 
Listening to music is not the only use for headphones. They are also essential for podcasts, movies, and of course work calls. But out of those, listening to music is probably by far the most mood-boosting. In an Austrian study, listening to music lowered stress by an average of eight percent and boosted the listeners' moods by an impressive 90 percent. "The present findings suggest music listening may be a means to modulate stress and mood during psychologically demanding periods," said the researchers from the University of Vienna.
Don't crank it up too much, though, when you listen to your favorite tunes. A new study warns that more than one billion young people are at risk of hearing loss partly due to the rise of headphone and earbud usage. While the "permissible level" for adults is 80 decibels – and only 75 decibels for children – people often crank up the volume on their phones, headphones, and earbuds to levels as high as 105 decibels – around the same level as entertainment venues, where music tends to play at between 104 and 112 decibels. 
Hopefully, your hearing is still just fine! For the best listening experience, StudyFinds compared expert reviews on ten tech websites to create our list of the top five best headphones. Do you have any models to add to our list? Please let us know in the comments.
The List: Best Headphones, According
to

Tech Experts

Tech Radar compares these to Sony's last update: "The noise cancelling is best-in-class, doing an excellent job of muting the higher pitched sounds that ANC headphones tend to find challenging, and sound quality is exemplary. Your co-workers or fellow commuters won't take a dislike to you either: these headphones don't leak as badly as some over-ears do."
"The WH-1000XM5 offers top-of-the-line specs and features, including a custom equalizer, Sony's 360 Reality Audio, and auto-pause/play sensors. The Sony WH-1000MX5 includes speak-to-chat, which pauses your media when you are speaking to someone and resumes playback 30 seconds after so you don't miss the person's response," mentions SoundGuys. "You also have Bluetooth multipoint which is a great productivity feature for those who like to keep an ear on their phone while connected to their laptop. The microphone system is among the best we've seen in a headset like this and cancels out background noise effectively no matter the conditions."
"Sony's technologically advanced WH-1000XM5 are the fifth generation of Sony's flagship wireless headphones. Like Sony's previous models, they offer top-tier noise canceling, excellent quality wireless audio, and plush comfort. This enticing combination earned the model a rare five-star rating in our review and — thanks to a series of continued improvements — maintains the WH-1000 series' status as the best headphones you can buy," notes Digitaltrends.
Despite being a little underwhelmed with the aesthetics of these headphones, Engadget says, "Sennheiser does have an impressive 60-hour battery life in its favor and improved ANC performance. Those two items alone might be enough for you to overlook the very generic design."
According to CNET, "The Momentum 4 Wireless offers superior performance over the Momentum 3 Wireless in every regard, though the biggest gains are with noise canceling and voice-calling performance as well as battery life, which is outstanding — up to 60 hours at moderate volume levels."
"Sennheiser's Momentum 4 Wireless headphones make a welcome new arrival to the top of the company's wireless over-ear headphone lineup. While we loved the classic styling of its predecessor, as a flagship model the Momentum 3 Wireless had subpar battery life for such a popular design along with some performance issues that prevented it from being a contender for the best noise cancelling headphones. Thankfully, Sennheiser has addressed the performance issues highlighted in our Momentum 3 Wireless review, and the restyled Momentum 4 sets the battery life standard for wireless headphone makers everywhere to aim for," points out Tom's Guide. 
The Bose QuietComfort 45 headphones are great for traveling, as "they offer the ideal combination of high-quality ANC and a very comfortable fit for long trips," says Digital Trends.
CNET agrees: "The QuietComfort 45 has virtually the same design as its predecessor, the QuietComfort QC35 II, which many people considered one of the most comfortable over-ear headphones — if not the most comfortable […] They also include top-notch noise canceling and multipoint Bluetooth pairing, so you can connect them with a PC and your phone simultaneously."
For PCMag, they even have "The sound quality is good too, […] but in terms of sheer ANC performance, you won't find a better pair than the QuietComfort 45, earning the headphones our Editors' Choice award."
With brand names like Sony and Bose in the mix, a tie was unavoidable. Our number one's predecessor, the Sony WH-1000XM4, naturally belongs on this list and Bose's 700 is yet another competitor for the "Best Noise Canceling" title, per its reviews.
According to TechRadar, Sony's WH-1000XM4 are the best headphones for most people and rank higher than the newer model (the WH-1000XM5), which "would be at the top of our table if it weren't for the fact that right now the outgoing model, the WH-1000XM4, is substantially cheaper and does almost everything the newer Sonys do."
"The Sony WH-1000XM4 Wireless are the best headphones we've tested," writes RTINGS.com. "While Sony recently released a newer edition of these headphones, […] they aren't as comfortable for most people, and their ANC has a hard time blocking out noise in the bass range."
The Bose 700 headphones are Wirecutter's pick for best noise-canceling headphones. "The Bose Noise Canceling Headphones 700 is the best pair of headphones that Bose has ever released. These headphones are expensive, but we think they're worth the cost if you put a high premium on performance and comfort."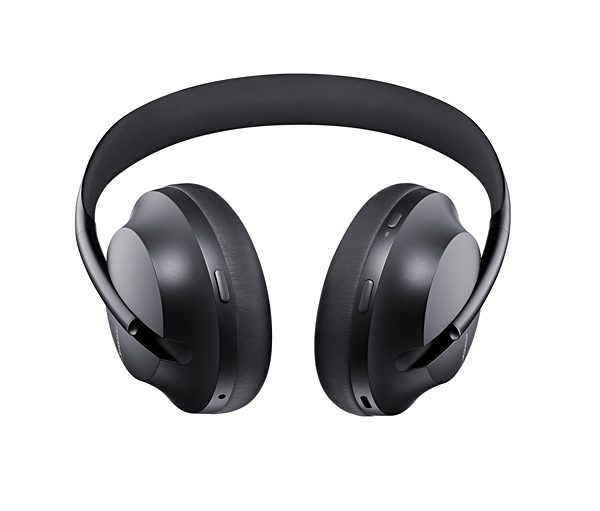 At Tom's Guide, "the Bose 700 on-ear headphones are still the runner-up in our best headphones list and sport a smart design and cool features. They're equipped with a whopping eight microphones, six of which are employed to deliver Bose's champion noise cancellation when listening to music or talking on the phone."
The best headphones have their price, for the most part, which is why the Jabra Elite 45h tied with Bowers & Wilkins' PX8. Both models had the same number of recommendations; but while Bowers & Wilkins' model may be slightly superior, Jabra's Elite 45h are the most affordable headphones the experts recommended!
"Sonically, the Bowers & Wilkins PX8 are now the wireless over-ear headphones to beat," says  TechRadar. "The simple fact is that the B&W PX8 are expensive." But, Digital Trends highlights that "if you want the absolute best sound you can get without heeding the price, the Px8 truly delivers. Not only is the sound experience phenomenal, but the design is perfectly luxurious, sporting supple leather, polished aluminum, and an expertly comfortable design."
Looking for affordable wireless headphones? Wirecutter recommends Jabra's Elite 45h. "The Jabra Elite 45h headphones pack incredible performance into an affordable package. This on-ear pair sounds fantastic, is lightweight, and comfortable to wear for hours." Plus, "the microphones deliver stellar clarity for phone calls and video chats, and you get over 50 hours of listening time per full charge."
According to PCMag, Jabra's Elite 45h are "excellent on-ear headphones for the price, ideal for your home office, and an Editors' Choice."
You might also be interested in:
Sources:
Note: This article was not paid for nor sponsored. StudyFinds is not connected to nor partnered with any of the brands mentioned and receives no compensation for its recommendations. This article contains affiliate links.
This article was contributed to by Saloni Ordia.