Embarking on a delightful journey into the world of white wines need not break the bank. With an abundance of excellent options available, discovering the best white wines under $20 is an adventure in itself. From crisp and refreshing Sauvignon Blancs to luscious Chardonnays, these affordable choices promise to tantalize taste buds and leave wine enthusiasts thoroughly satisfied without compromising on quality or taste.
It might be hard to believe, but there are white wines under $20 that even sommeliers — you know, the wine experts — would love to sip. And if you're reading this list, hoping to sip some high-quality, low-cost white wine, we're willing to bet you're an extrovert and a night owl. Why?
A survey of 2,000 Americans found stark differences in personality between people who prefer red wine and those who'd rather have a cold glass of white, with white wine connoisseurs more likely to consider themselves extroverts and night owls. They also tend to be perfectionists, like cats more than dogs, enjoy listening to jazz music, and are more likely to identify as curious and sarcastic individuals. Does you agree? Let us know in the comments what you think.
Now that we've tried to guess your personality, are you ready for the list of bottles that won't break the bank? Grab your cat and check out our list below of the five best white wines that are $20 and under (all steals, according to wine experts!). If we missed one, let us know in the comments what your favorite budget bottle is.
The List: Best White Wines Under $20, According
to

Experts

"Netflix and Chill" has a new meaning, per Iowa Girl Eats. She enjoys drinking a chilled glass of Decoy while binging TV, writing, "Decoy Sauvignon Blanc is my go-to 'I've had an insane day, haven't sat down since 7 a.m., and need something to relax with while watching incredibly trashy television after the children are in bed' wine. I don't cook with this wine (and hate sharing!) because it's just so good by the glass. I've told all my white wine-loving friends to try it!"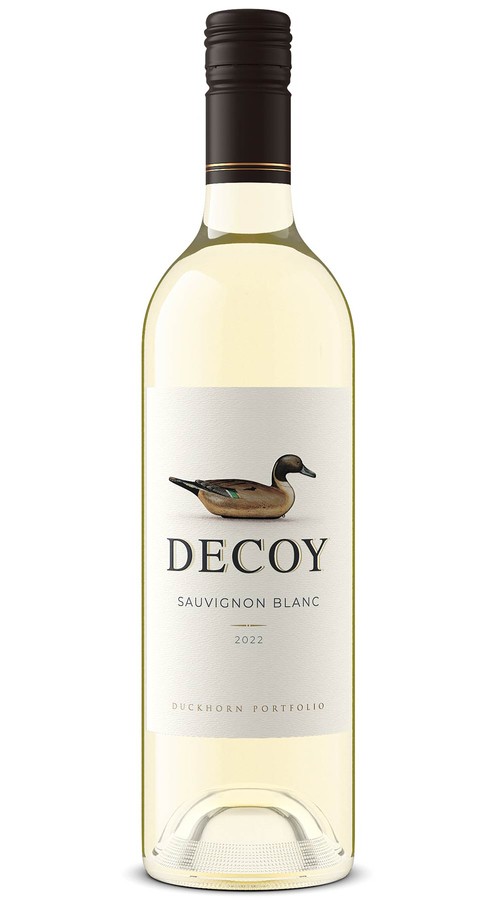 Adds Cheapism: "This is a rich style of sauvignon blanc from California. The flavors are focused on fruit, with notes of Meyer lemon, lemon curd, and stone. This juicy sauvignon blanc remains bright and tangy with a dry white finish after its generous fruitiness."
"This enticing Sauvignon Blanc is fermented entirely in stainless steel, offering vivid citrus and stone fruit flavors with refreshing acidity that carries the wine through to a bright and lively finish," writes WikiliQ.
This is a light white wine that's also light on the wallet. Grove Mill Sauvignon Blanc was one of 2022's Decoded Wine Award winners by Dan Murphy's in Australia. "A bouquet of intense and lifted tropical fruits and a very juicy and vibrant palate makes for a punchy and contemporary style of Wairau Valley Sauvignon Blanc," the Dan Murphy's review says.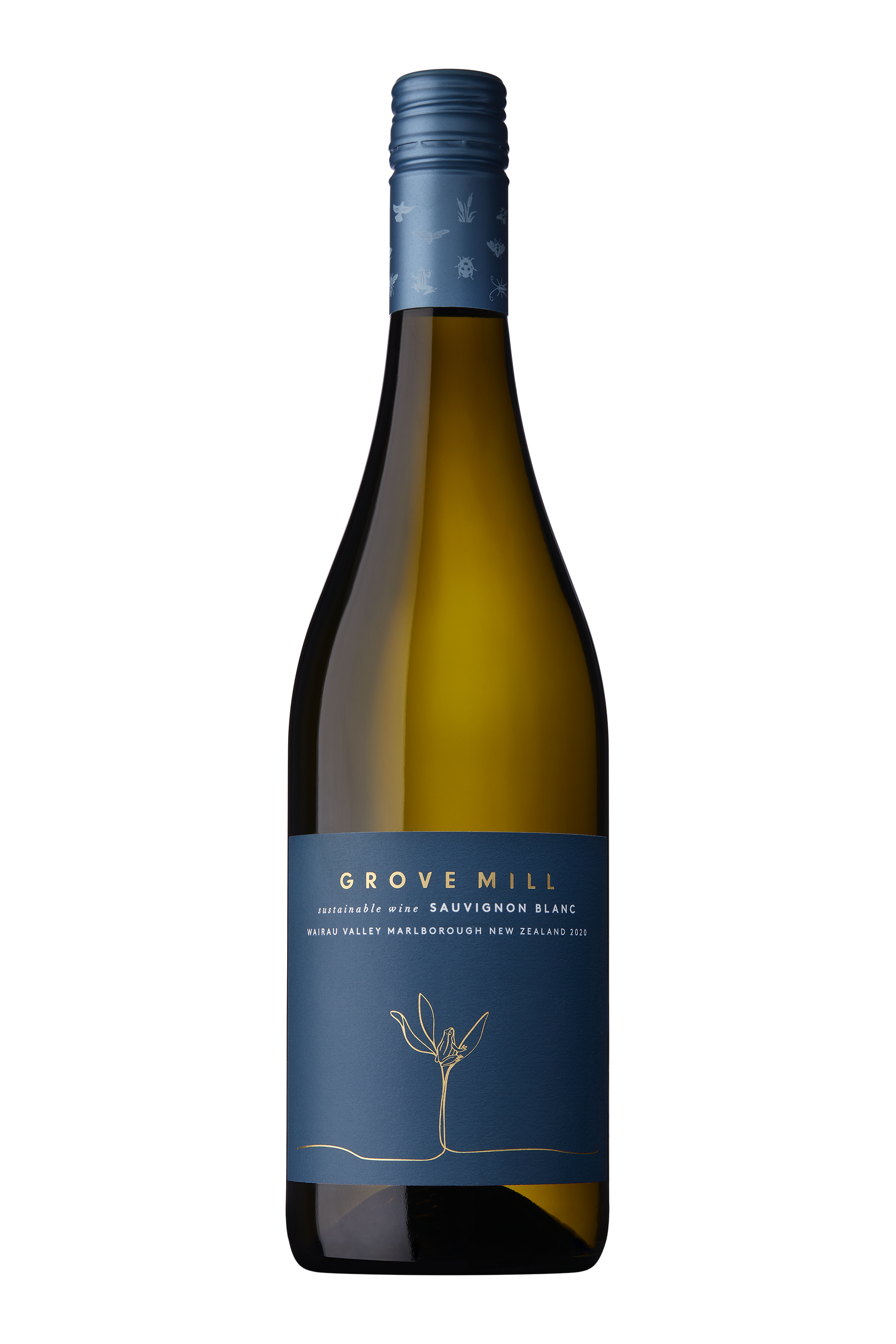 This wine has the bonus of sustainability, according to WineO Mark: "It's a sustainable wine made with 100% Sauvignon Blanc grapes, bottled in lightweight recycled glass from New Zealand and stamped with labels made of renewable sugarcane." 
Taste of Home makes our mouth water with their description of this white wine, writing, "Burgundy on a budget? Yes, please! This is a lovely Chardonnay from the Macon region of southern Burgundy. It boasts plenty of green apple, lemon, white tree blossoms, almond, a hint of toast and vanilla notes." 
It's a modern marvel, according to Athens Banner-Herald: "Every time we drink this chardonnay from France's massive Maconnais region we marvel at its value. Clean, pure fruit character, medium body, lean acidity and crisp apple and mineral flavors." 
This wine is a burst of fruity freshness. "A classic New Zealand Sauvignon Blanc from the famed Marlborough region with telltale grapefruit aromas that pounce out of the glass and make a delicious second debut on the palate. Citrus-centered fruit wrapped around a tight core of refreshing acidity and a crisp, dry finish give this Sauvignon Blanc a versatile food pairing appeal that partners well with fresh oysters, summer salads, grilled shrimp and a variety of easy appetizers," according to Best Wines Under 20.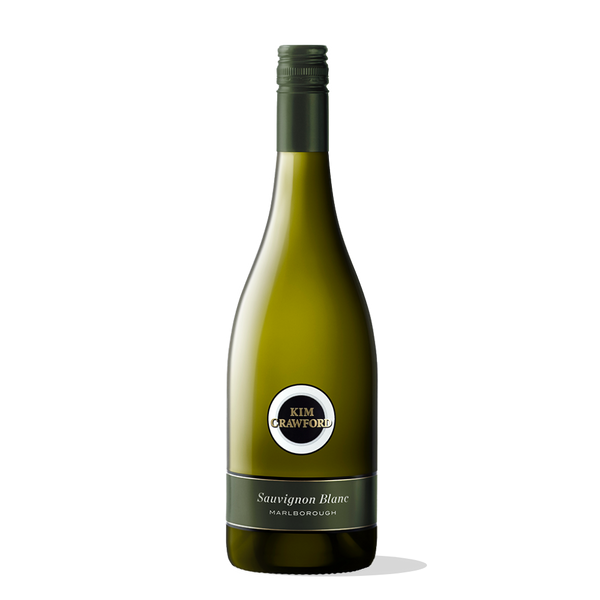 WikiliQ also comments on the fruit flavors: "Kim Crawford Sauvignon Blanc White Wine is fresh and juicy with ripe, tropical flavors of passion fruit, melon, and stone fruit. Each sip of wine reveals classic Marlborough sauvignon blanc aromas of lifted citrus, tropical fruit, and crushed herbs, along with vibrant acidity and plenty of weight and length on the palate." 
"it's a wonderful, all-purpose white that's crisp and tart. It pairs well with just about any food but especially seafood, chicken, and anything off the grill, plus it's great to cook with," mentions Iowa Girl Eats.
The Baltimore Sun recommends this wine, with or without oysters: "The exquisite yeasty, mineral flavors of this Loire wine suggest a non-sparkling version of Bollinger champagne. With its full body and complex, toasty flavors, it's a Muscadet that's not just for sloshing down oysters. Drink this year."
And Toronto Life highly suggests chilling out with a glass, writing, "Made from the melon de Bourgogne grape, this is a slim, tart-edged, mouth-watering white with slightly warmed green apple, grapefruit and mineral aromas. It's light- to medium-bodied with fleshiness, a touch of spritz and a bitter, saline finish."
You might also be interested in:
Sources
Note: This article was not paid for nor sponsored. StudyFinds is not connected to nor partnered with any of the brands mentioned and receives no compensation for its recommendations.