Even though Thanksgiving is still a few weeks away, Black Friday deals are already upon us. One of the favorite items to buy during Black Friday sales is big-screen televisions. One of those retail giants who have a variety of TVs at a discount is Walmart. To help you with your search, StudyFinds has compiled a list of the top five Walmart Black Friday TV deals.
Black Friday is the perfect time to snag all of your holiday gifts, especially electronics, at a cheaper price. Even though you can find some amazing deals with Black Friday discounts, the average person still spends around $520. If you are shopping for a TV, however, your price tag may be a little bit higher.
Although all models are expensive, a higher price point for a TV doesn't always mean higher quality. A recent survey shows that after you pass the $1,000 mark, picture quality doesn't change much. This is a good thing to keep in mind when shopping for a new TV this holiday season.
Ready to find the right model for you? Thanks to online experts, StudyFinds has the top five TV recommendations for you this holiday season. Did we miss one of your favorites? Let us know in the comments below!
The List: Best Walmart Black Friday TV Deals, According to Experts
Topping the list is the Onn. 4K Roku TV, which is going for as low as $148 at Walmart. "The Onn 50-inch 4K Roku TV merits a mention in our TV guide because it's one of the cheapest big-screen TVs you can buy," says Tom's Guide. "It features HDR10 support, Dolby Audio, Apple AirPlay/HomeKit/Hey Google compatibility, and a voice remote. Plus, it uses Roku's excellent software to bring you hundreds of streaming apps like Hulu, Netflix, Apple TV, and more."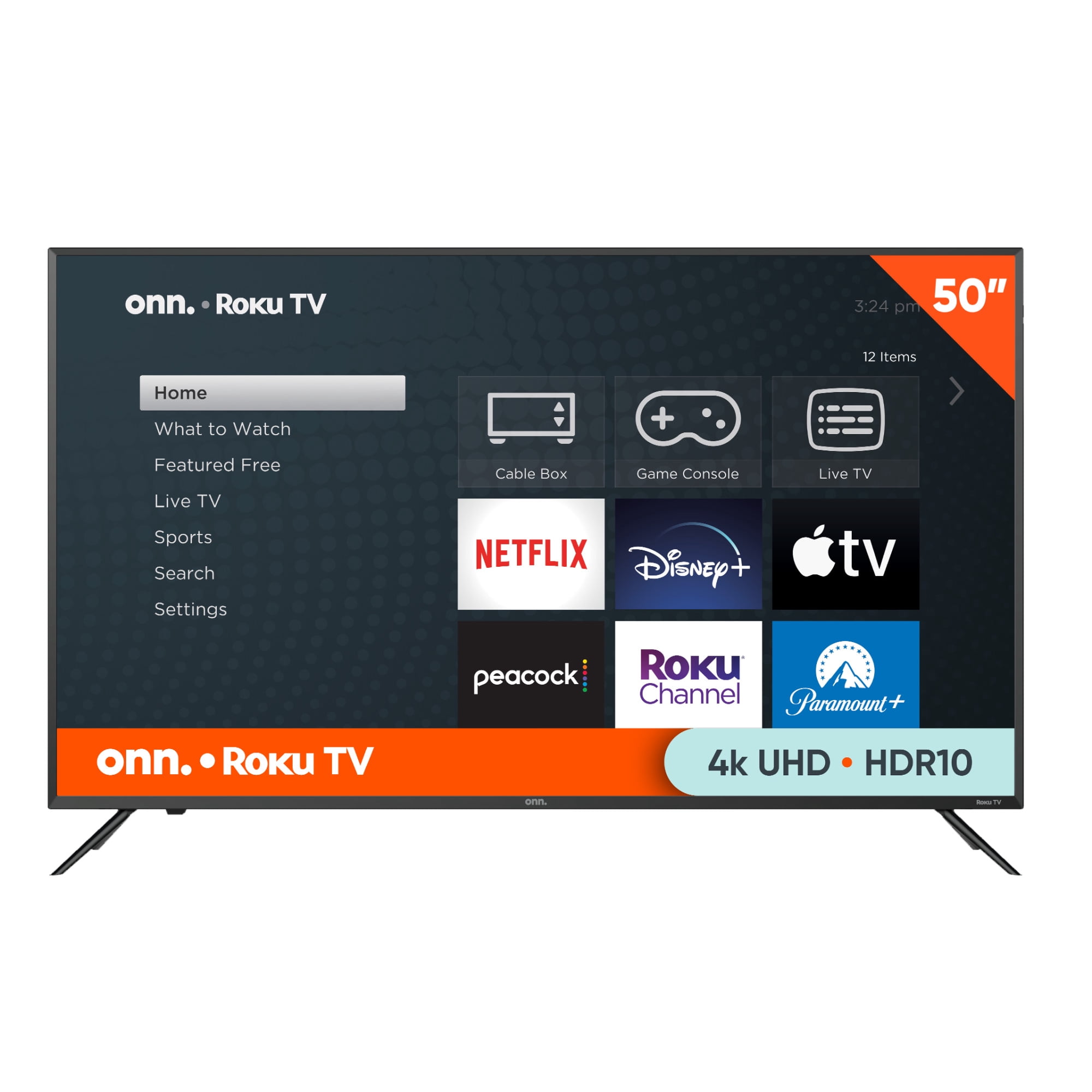 "With 4K ultra high definition, and a 60 hertz refresh rate, the Onn. TV offers a surprisingly crisp, surprisingly smooth image for a TV at this price point," writes CBS Sports. "The Smart TV comes with Roku so you'll be able to get all your favorite streaming apps for watching sports. And with the price dropping to $148 at Walmart for Black Friday, this is a deal that's too good to pass up."
If you're looking to go bigger, Digital Trends recommends the Onn. 65-inch 4K TV for $248. "Onn. TVs won't rival the best TVs but in terms of sheer size, you can't go wrong. Its huge 65-inch screen is ideal for providing a more cinematic experience in your living room. It lacks extra picture quality related features but you get a crystal clear picture. It also has Roku smart TV built-in so you can easily find what you want to watch via its many different streaming apps. Via the free mobile app, you can also use voice commands to save you from using the remote. Three HDMI ports mean plenty of room for hooking up all your devices."
2. LG 4K TV
Another top Black Friday discount at Walmart is for the LG 4K TVs, which are more high-end televisions. "One of the dark horses of the OLED TV world in 2023, the LG B3 has excellent contrast levels, deep blacks, and dynamic color," TechRadar writes about the LG 55-inch B3 4K OLED TV. "Along with all this is a well-featured TV with brilliant gaming performance. At under $1,000, this is a Black Friday steal for one of the most underrated OLEDs on the market today."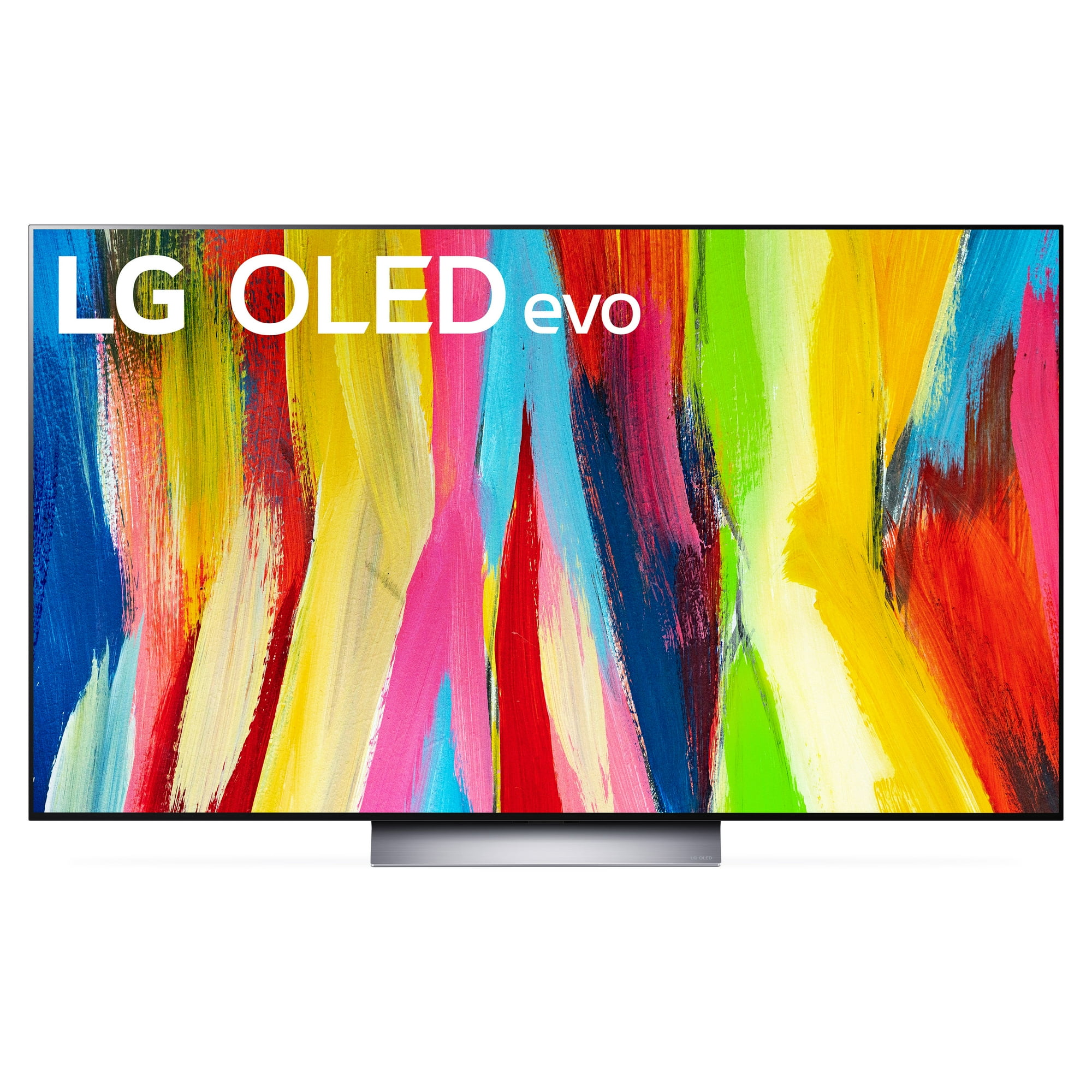 Business Insider favors the LG C2 55-inch OLED evo for $1,149. "The LG C2 OLED offers AI-powered image enhancements and voice activation (Alexa). It's also game-ready, with 120hz variable refresh rate that makes it perfect for immersive gaming on Xbox Series X and PlayStation 5. This Walmart deal brings it closer to its lowest price than we've seen in months."
Not to be outdone, ZDNet recommends the LG C3 65-inch OLED TV for $1,596.99. "LG has solidified itself as one of the top brands for OLED TVs, and you can save over $900 on the 65-inch C3 at Walmart. You'll get signature OLED-quality picture as well as support for Dolby Atmos virtual surround sound. Console gamers will enjoy support for both Nvidia G-Sync and AMD FreeSync Premium VRR, and a suite of preloaded apps including Netflix, HBO Max, and Hulu means you can start streaming right out of the box."
3. Hisense 4K TV
Online experts are fans of the Hisense 4K TV due to its low price. "A mid-size budget option from Walmart's early Black Friday sale is this 58-inch Hisense R6 Series TV on sale for just $268 – an incredible price for a 4K smart TV of this size," says TechRadar. "For that amount, you're getting 4K HD resolution, Dolby Vision HDR and HDR10, DTS Studio Sound, and the Roku experience built-in for easy streaming."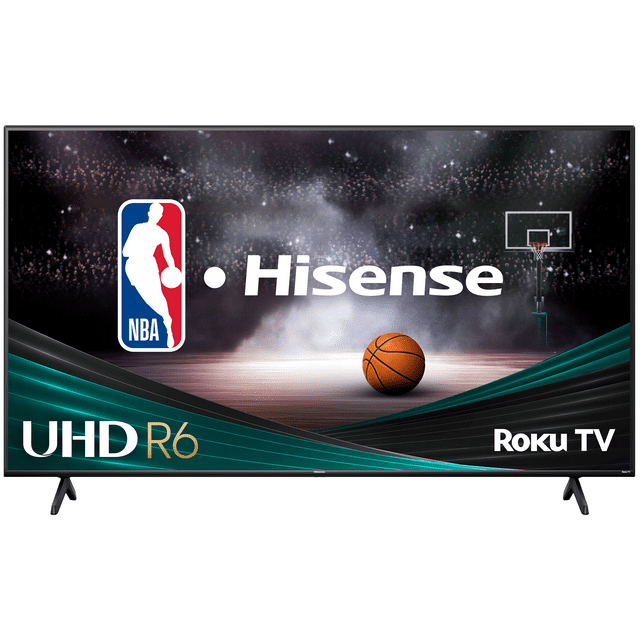 "The Hisense 58-inch R6 Series 4K TV has some great features for such a cheap TV," explains Digital Trends. "It has Dolby Vision HDR and HDR10 support along with Motion Rate 120 for smoother image quality, even when watching something fast-moving imagery. It also has a dedicated game mode which reduces input lag as needed, while there's DTS Studio Sound for virtual surround sound. Google Assistant and Alexa support round off the great package of genuinely useful functionality."
If the 58-inch is too small for you, Mashable recommends the Hisense 75-inch A6H 4K TV for $498, calling it the "best 75-inch TV deal" since consumers save over $80.
4. Samsung The Frame TV
Samsung's The Frame is the second high-end television to make the list, where consumers can save up to 35 percent off, according to CBS Sports. "This sale on CBS Sports readers' favorite TV is probably the best of the early Black Friday TV deals we've seen so far. 'The Frame' is a brilliant high-resolution TV and work of art all in one. When you're not watching a show or movie, you can switch it to Art Mode to display an art collection of your choice or your own photos and artwork. The unique frame and well-hidden cables make it look like a real framed work of art on your wall. And when Sunday rolls around, you can turn off Art Mode and watch the action in all its QLED 4K glory… Prices start at $840 for the 43-inch size (reduced from $1,000). But the larger sizes are also on sale."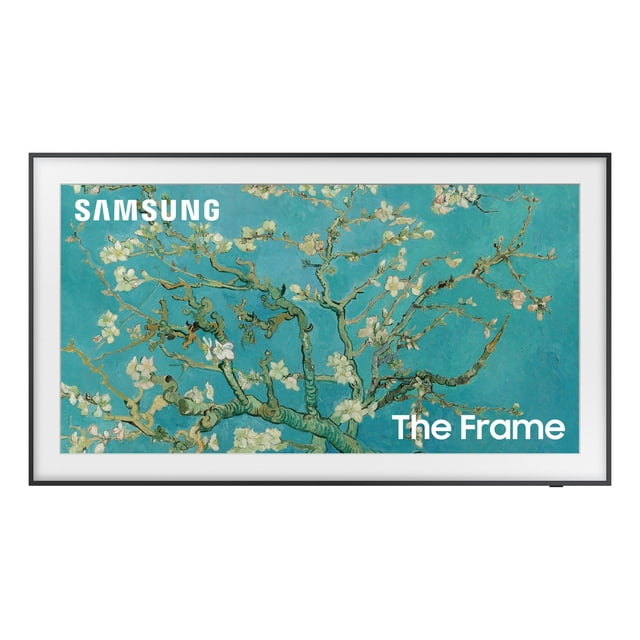 "Samsung's stunning Frame TV is always a Black Friday best-seller, and Walmart has this 50-inch model on sale for $999. The best-selling Samsung Frame TV transforms into a beautiful piece of art to seamlessly blend into your home's decor and includes customizable bezels, a QLED screen, and smart capabilities," writes TechRadar.
If you want to go BIG, Business Insider recommends the Samsung 85-Inch The Frame QLED TV for $2,749. "Samsung's 85-inch Frame TV may be the next large TV for you, and it has a sharp 4K QLED screen encased in a classy frame to make it look like a work of art. At 36% off, this discount saves about $1,500 over MSRP."
5. Vizio 4K TV
Rounding out the top five for best Black Friday TV deals at Walmart is the Vizio 4K TV. "One of the best TV brands for value, the Vizio 50-inch V-Series 4K TV is a great inexpensive 4K TV," says Digital Trends. "It has a full array backlight to ensure superior light uniformity and picture performance. There's also active pixel tuning with intelligent pixel-level brightness adjustments that tune contrast levels frame by frame in over 2,000 zones of the screen. A Dolby Vision Bright Mode offers more lifelike imagery while there's Vizio's V-Gaming Engine to provide superior performance when gaming and all done automatically. It even has three HDMI 2.1 ports which is fantastic for the price."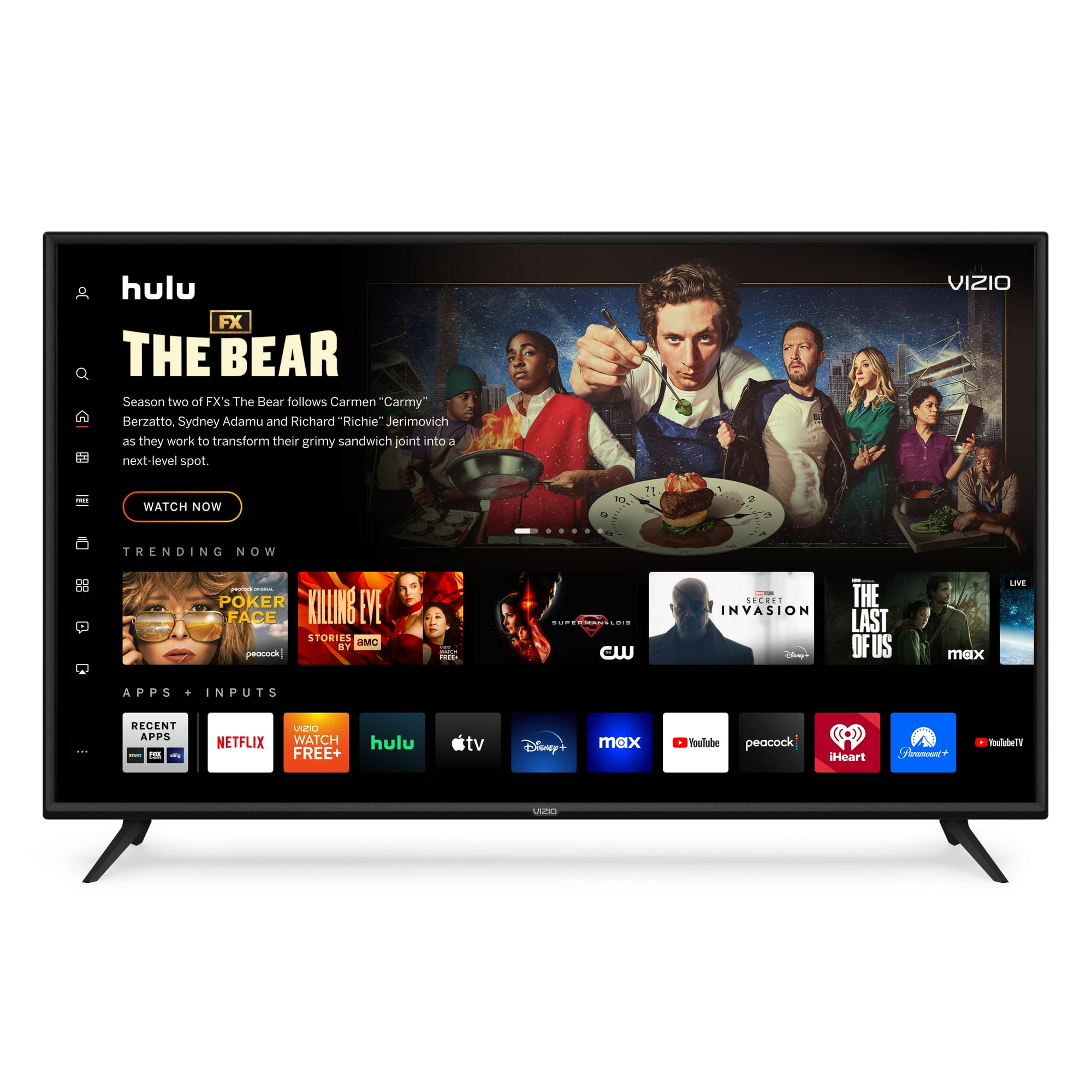 "Save 22% on this Vizio UHD Smart TV at Walmart," notes USA Today about the 50-inch V-Series 4K TV.
Business Insider recommends the Vizio 65-inch V-Series LED 4K UHD TV for $398. "The Vizio 65-inch V-Series TV is an affordable big screen display with 4K resolution, Dolby Vision support, and HDMI 2.1 ports. Walmart's $130 discount brings it under $400."
You might also be interested in:
Sources:
Note: This article was not paid for nor sponsored. StudyFinds is not connected to nor partnered with any of the brands mentioned and receives no compensation for its recommendations.
All prices quoted in this article were correct at the time of publishing and are subject to change.