The best luxury dive watches are the ultimate combination of fashion and function, and they're as awesome as they come. Having one of these wrist companions means having your personal underwater assistant. With these high-tech models, divers can track how long they are underwater and help calculate decompression stops to help keep them safe.
Luxury dive watches are not just tools for measuring time; they're statements of your bold and adventurous spirit. When you don one of these beauties, you say, "I'm ready for action, no matter where I am." It's the kind of confidence boost that can only come from strapping a luxury dive watch on your wrist.
Their sleek, rugged designs make them versatile companions that can seamlessly transition from a scuba suit to a suit and tie. It's a fashion-forward piece of equipment that tells the world you're ready to dive into life's challenges, no matter where you find them. So, whether you're exploring the ocean's depths or conquering the concrete jungle, a luxury dive watch is the ultimate accessory for the modern adventurer.
Ready to become equipped with your new high-tech gadget? StudyFinds has created this amazing list of the best luxury dive watches so that you can stay on top of your game. Did we miss one that you love? Leave a comment to let us know!
The List: Best Luxury Dive Watches, According to Experts
When you think of luxury watches, of course you think of TAG Heuer, which is why this dive watch is number one on our list. "This dive watch is superbly brushed, pertaining to the rugged allure of the timepiece. Given a solid stainless steel caseback with an emblem of a diving helmet, you know you're in safe hands when it comes to the durability and water proofness of the stainless steel case," raves Chrono Hunter.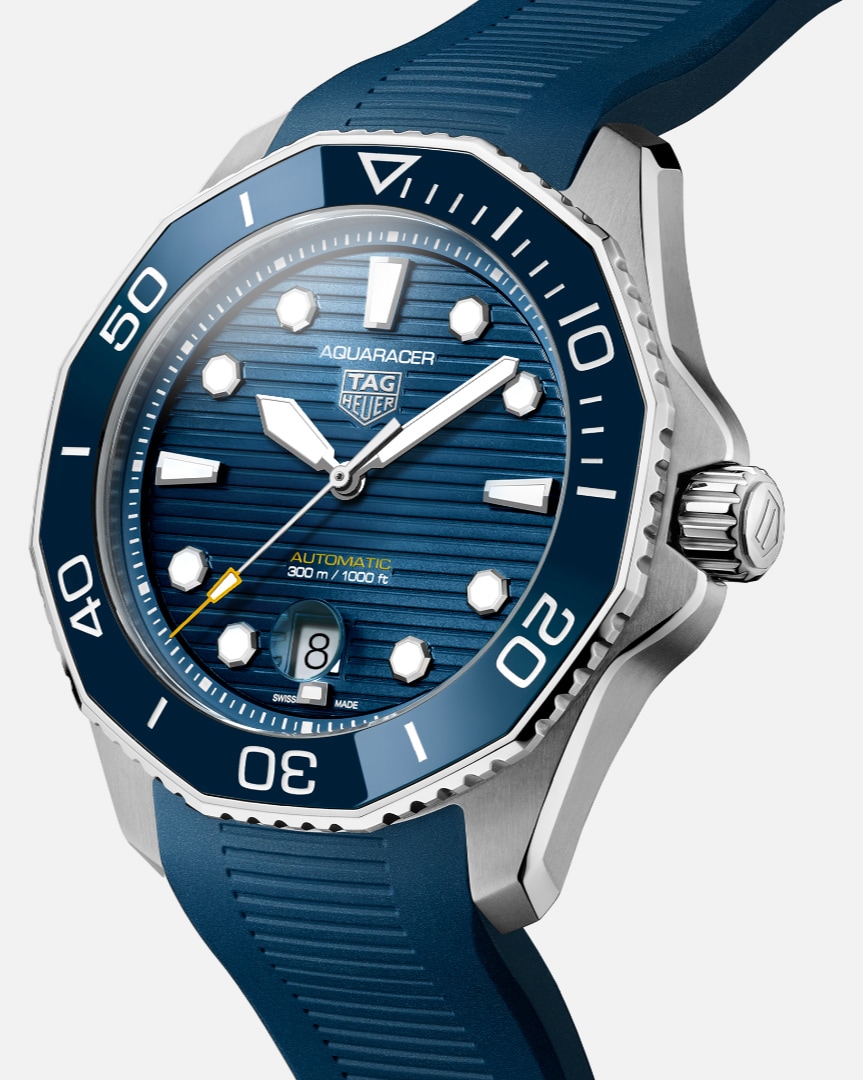 Wondering how much a TAG Heuer dive watch costs? It's pretty much a mortgage payment, but the experts say it's worth it. According to Wrist Enthusiast, "What makes the Aquaracer so fun, is just how many unique variations there is to it, while still being a formidable opponent to the deep. The Aquaracer has recently gone through a bit of a facelift, coming in different colors and sizes as well as different movement options on the Professional 200 (quartz), and the Professional 300 (automatic). We prefer the 300, for the simple idea that it's a lot more watch for the price. The Aquaracer Professional 300 measures in at 43mm and features 300M of water resistance."
These watches are designed to handle life's spills, thrills, and everything in between. "The TAG Heuer Aquaracer is a popular choice for a first luxury Swiss watch because it ticks a lot of boxes," says Teddy Baldassarre. "It's robust, versatile enough to wear for most occasions, and it comes from a brand with cachet and a long history. The latest version of the Aquaracer comes in a 43mm case that's water-resistant to 300 meters."
Second place on our list lies models from the ever-popular brand, Longines. Chrono Hunter raves about their HydroConquest collection. Why? "The HydroConquest collection is seen as a uni-sex dive watch, allowing both genders to enjoy the works of technical innovation and refinement. The rounded case is made out of black ceramic. Employed by brands such as Audemars Piguet with their Royal Oak Perpetual Calendar, black ceramic cases are lauded as scratch resistant and even unaffected by UV rays which can fade materials like stainless steel and gold. The glass is scratch resistant sapphire crystal providing several layers of anti-reflective coating on both sides. This means you can expect maximum legibility under all circumstances, under the water or while sipping that Pina Colada beachside."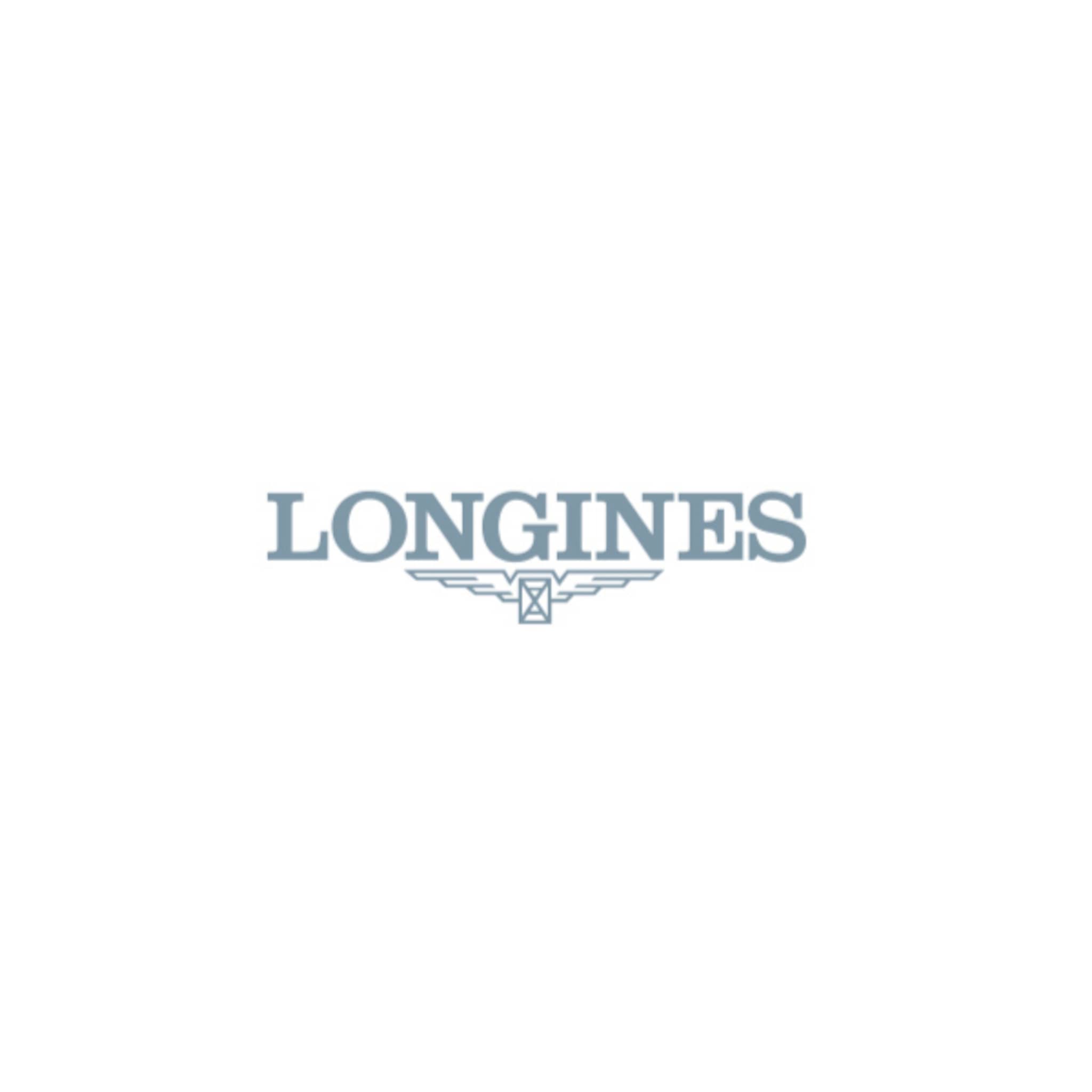 For those in the know, Longines are always ready to accompany you on any journey. Teddy Bladassarre praises the Legend Diver. "Based on Longines's own Super Compressor-cased watches from the 1960s and 70s, the Legend Diver was one of the first watches in the 'heritage reissue' game, having been launched way back in 2009, even before the Tudor Black Bay in 2012. Over the years, it has received a couple of minor updates, but still looks much the same. The big change is inside the watch. In place of the previously included ETA 2824, the Legend Diver is now powered by the Caliber L888, which is based on the ETA A31. This movement sacrifices beat rate, slowing from 4 Hz to 3 Hz, for a longer 64-hour power reserve. The Longines Legend Diver is also available with an all-black PVD case and even a bronze case with a green dial, as well as in different case sizes."
Longines always makes a fashion statement that screams adventure. Wrist Enthusiast mentions both of these models: "Longines also makes a couple of very nice dive watches, including the Hydroconquest and Legend Diver. And while many watch brands have opted for a vintage look for their divers, Longines went in a different direction with the Hydroconquest. The Hydroconquest is a very modern take on a diver in a sea of vintage inspired pieces (sorry about the pun). It is nice to see one of the older Swiss brands produce something new and original. The best part is that the Longines Hydroconquest won't break the bank."
The Tudor dive watch doesn't fall far behind its competitors, which is why it is the third most common expert choice. "It's got the dive watch community ablaze recently. We are talking of course about The Tudor Pelagos 39," writes Chrono Hunter. "With a steadfast reputation being on the wrist of the French Navy to its subsequent award as the 'Best Divers Watch' at GPHG, a new horological dawn of divers watch has emerged…At 39mm, it sheds what it does not need and presents a new form of dive watch. One that is streamlined and that looks fantastic on the wrist. Made out of grade 2 titanium, the case is satin-brushed alongside the bracelet which is fitted with a T-fit system for quick micro adjustments for diving suits or after a hefty meal."
You'll feel like James Bond, suave and ready for action, with your sophisticated Tudor dive watch peeking out from under your cuff. "Rumors swirled in late summer 2021 among Tudor enthusiasts of a new Pelagos with ties to the French Marine Nationale, after an Instagram post by famed brand ambassador David Beckham posted a teaser in his stories and a dealer posted a military-issued version of this previously unknown model. Fast forward a few months and here we have the 42m Pelagos FXD with its fixed lugs and the pass-through NATO attachment. The MT5602 movement offers a high level of performance with rugged capabilities," comments Teddy Baldassarre.
"The Tudor Pelagos is a bit more of a diver's dive watch than the Black Bay. While it may not have the same mass appeal of the Black Bay, it boasts a titanium case (though it is also now offered in stainless steel) and 500 meters of water resistance. At the time of its release, the Pelagos was the only watch in either of Rolex's or Tudor's lineup made of a completely titanium case," advises Wrist Enthusiast.
We recognize Breitling as a timeless watch brand, but do you know why? Breitling was the first watch company to put a chronograph movement in a wristwatch, which proves it is a brand to trust. "Breitling gave its Superocean collection a thorough overhaul in 2019 and released new versions in case sizes from 36mm all the way up to 48mm. The 42mm model will hit the sweet spot for many. The design is boldly contemporary and has little of the vintage-inspired DNA currently dominating the market. The modern Superocean dial has large markers, equally large hands, and a prominent date window at 3 o'clock, everything you need and nothing superfluous. The movement within is the Breitling 17, an ETA 2824 that's been certified as a chronometer by the COSC. The new Superocean is also available in several colors, including black, white, orange, and blue, and can be ordered with a high-quality rubber strap or a metal bracelet," ntoes Teddy Baldassarre.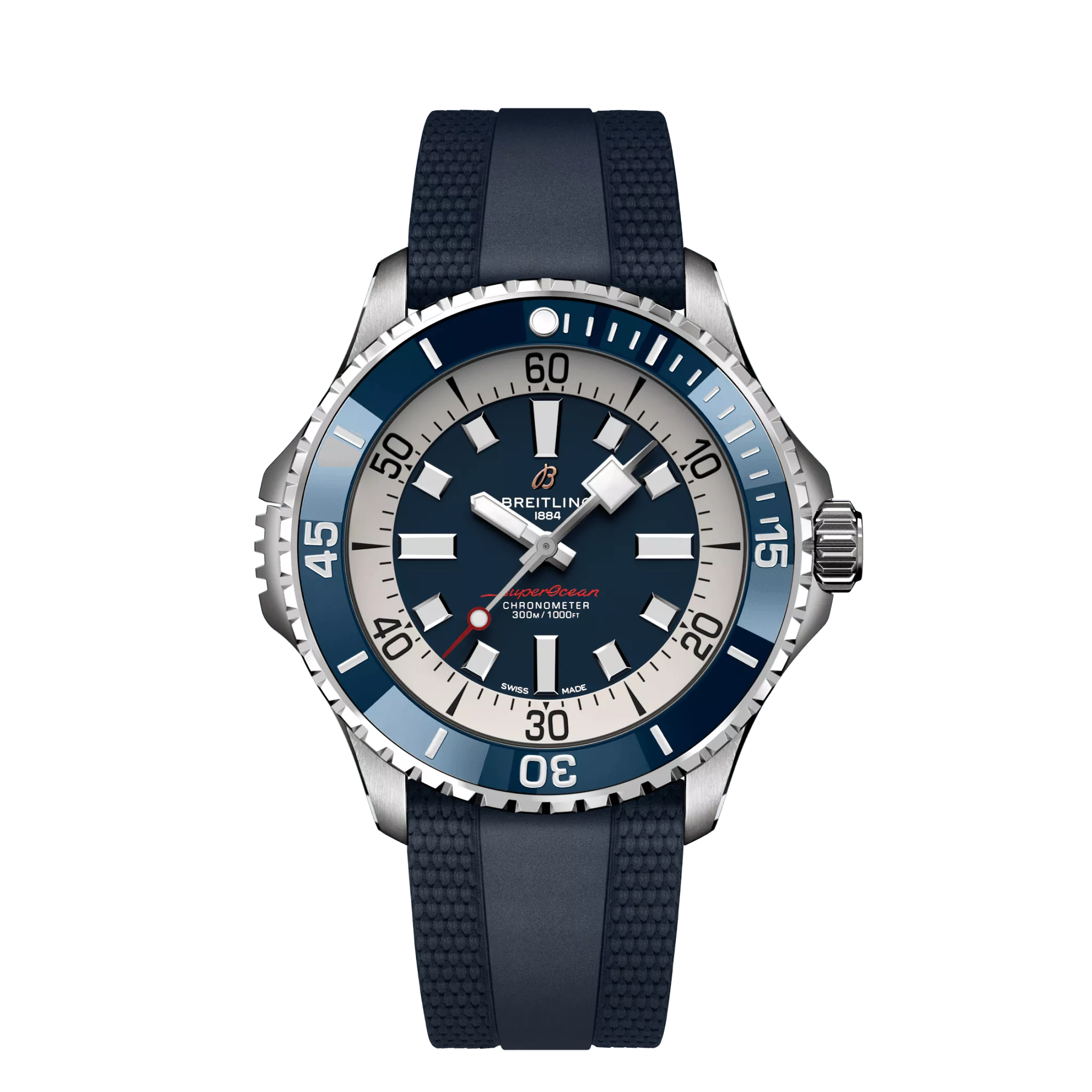 Breitling watches are the Swiss Army knives of the wristwear world. Wrist Enthusiast says, "while the brand has recently released an all-new dive watch line, the Superocean has held solid as a favorite of the team. Partly due to the fact that the watch is utilitarian and comes with enough options to suite everyone. Chronographs, different sizes, different colors, different collaborations, etc give enthusiasts plenty to choose from if they opt to spring for a Superocean Heritage. Plus, it's a solid tool watch measuring anywhere from 40mm to 46mm and a water resistance of 200m. It's a lot of watch from a reputable brand (and we really like the sunburst blue dial)."
It's a conversation starter, a status symbol, and a nod to craftsmanship, even if your deepest adventure only involve a comfy sofa. "Breitling recently released its new SuperOcean Chronometer watches. Water resistant to 300 meters, the new collection was inspired by the brand's Slow Motion dive watches of the 1960s, but is updated with a well-rounded look that is both sporty and chic thanks to new colors and materials," shares Elite Traveler.
Bell & Ross had to make this list because it actually set a world record in 1998 for wristwatch water-resistance at 11,000 meters below sea level. "As the first square dive watch from Bell and Ross, they have sought to create a dive watch that is capable of exploring unknown environments while guaranteeing its reliability," writes Chrono Hunter. "Furthermore, they have created dive watches which are more than capable of meeting and surpassing the ISO 6425. They are making dive watches that are at least 100 meters water resistant and home to a 60 minute calibrated unidirectional rotating bezel… It's not enough that they have their own unique stainless steel case shape. They had to go all the way and make it a fantastic dive watch too!"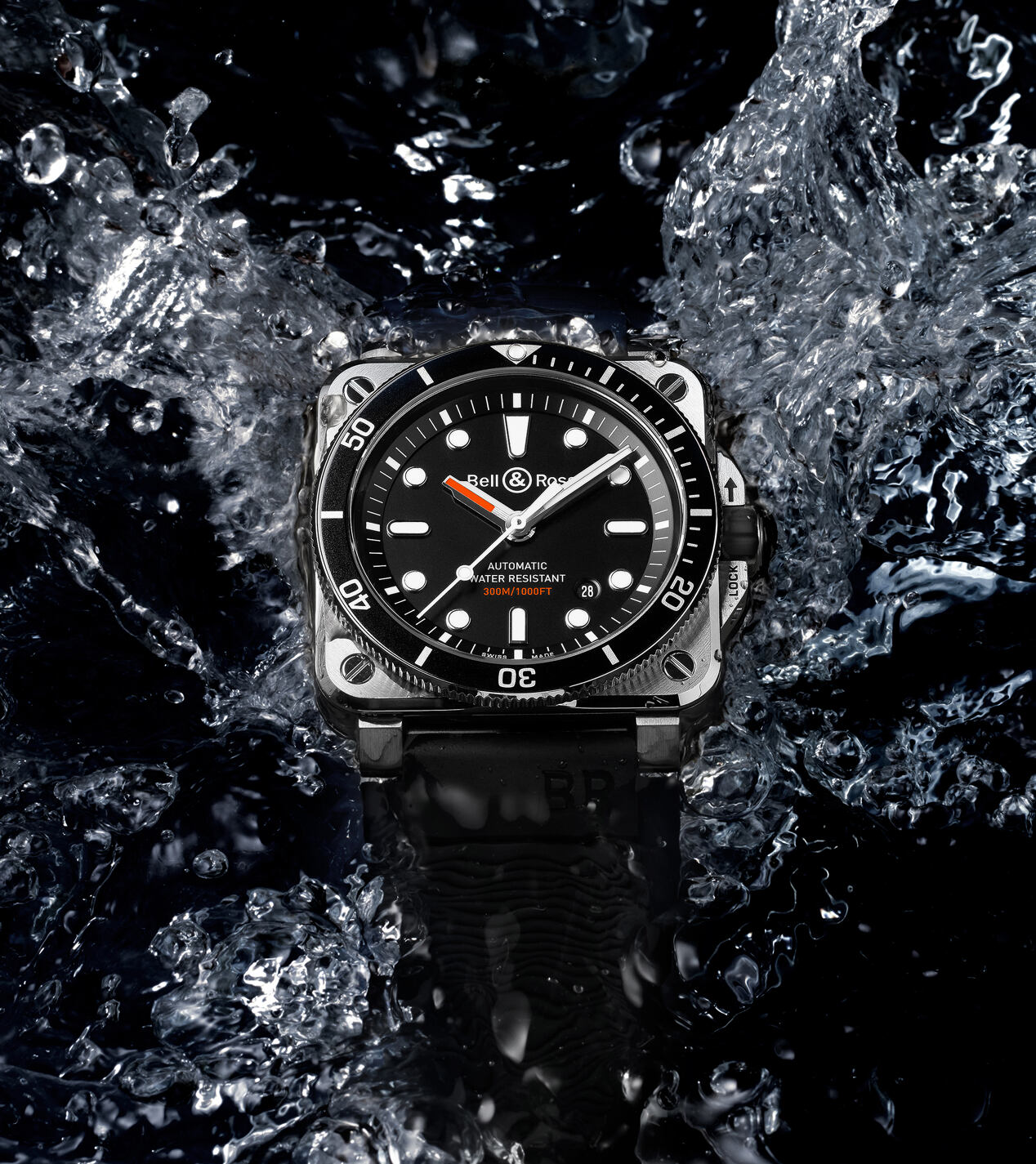 While you might not be exploring shipwrecks, a luxury dive watch from Bell & Ross is always exploring the depths of style and sophistication. "The BR 03-92 Diver has all of the hallmarks that made the standard watch it was based on famous, but adds a beefier case, rotating diver's bezel, crown guards, and an upgrade in water resistance to 300 meters. While expensive for a Sellita-powered watch, Bell & Ross watches have always been about their visual design, and the BR 03-92 Diver is a distinctive, legible, and solid dive watch from the brand," notes Teddy Baldasarre.
You don't have to be a diver to rock a Bell & Ross. Rainy days, water balloon fights, or unexpected water park visits won't faze you – your watch is ready for any aquatic surprise. "The BR 03-92 is a solid watch for the money. It's unique, it's fun to wear, and despite its shape, wears really well on the wrist. The rubber strap is superbly comfortable, and the watch is more legible than even some of the more traditional dive offerings from Bell & Ross competitors," shares Wrist Enthusiast.
Which is your favorite luxury dive watch? Let us know in the comments!
You might also be interested in:
Sources:
Note: This article was not paid for nor sponsored. StudyFinds is not connected to nor partnered with any of the brands mentioned and receives no compensation for its recommendations.