When it comes to fashion, there's nothing you learn faster than to buy pieces that will stand the test of time. Trends come and go, but every wardrobe should be home to classic, staple investment pieces that retain or even go up in value. Unless you're lucky, a designer bag is a much bigger splurge than most of us are used to spending on our day-to-day wardrobe, ranging from the thousands to tens of thousands of dollars. If you're looking to make a big purchase, whether it's your first purse or the next in your collection, you'll want to do your research and know what the best designer handbags are!
The prestige of the designer handbag has been around for decades, coming from major fashion houses you may be familiar with – Chanel, Gucci, Prada, Louis Vuitton, and more. Designer handbags are typically made with higher quality materials and craftsmanship, with specific traits that allow buyers to distinguish authenticity. Designer handbags are seen as such a symbol of luxury and prestige that there is a whole market surrounding counterfeit products. That being said, you don't want to end up getting scammed out of a lot of money that is not the real thing.
Now more than ever, investing in a bag that will last your entire lifetime is a smarter choice. According to a survey conducted by OnePoll on behalf of Avocado Green Mattress, half of Americans believe "fast fashion" — clothing modeled on the runway and then manufactured quickly for stores to carry at a very low price point — is going out of style. Now might be the time to start creating a capsule wardrobe and invest in pieces that will stand the test of time.
Looking for a statement piece to add to your wardrobe? StudyFinds rounded up some of the best designer handbags according to fashion experts, to give you a starting point in your journey. From Chanel to Dior, you can be sure to find a bag that will fit your personal style and budget. Already own a designer handbag? Let us know your favorite in the comments below! 
The List: Best Designer Handbags, According to Fashion Experts
The Chanel 2.55 Handbag is a classic staple that exudes elegance – with its quilted leather and gold detailing. According to Harper's Bazaar, "this classic Chanel 2.55 handbag is a truly great investment which will never go out of style – and is versatile enough to be carried day to night."
"A luxurious keep-forever bag from the famed French fashion house, the 2.55 is named after the date it was re-issued by Chanel (February, 1955). It features the brand's signature quilted pattern and chic gold-metal clasp and shoulder chain, inspired by the straps found on soldier's bags," writes Forbes. The bag isn't meant to hold everything, but you should be able to carry a few essentials for a night out.
"'The best things in life are free. The second-best things are very, very expensive.' – is one of our favorite Coco Chanel quotes and feels very apt indeed when talking about Chanel's infamous 2.55 Flap Bag. The bag that spurned a thousand copies, it's easily one of the best designer bags ever made and one of the most instantly identifiable too," says Woman and Home.
The Hermes Kelly bag is one of the most sought after and expensive bags in the luxury world, costing tens of thousands of dollars. "The timeless shapes of Hermès bags bring an air of sophistication to any outfit. Most popular in the Kelly (named after Grace Kelly) and Birkin (named after Jane Birkin) styles, you can expect even preowned bags to cost upward of $30,000. Elizabeth Layne, chief marketing officer of Rebag, cites the company's 2022 Clair Report, confirming the brand to be one of the most popular to own," explains PopSugar.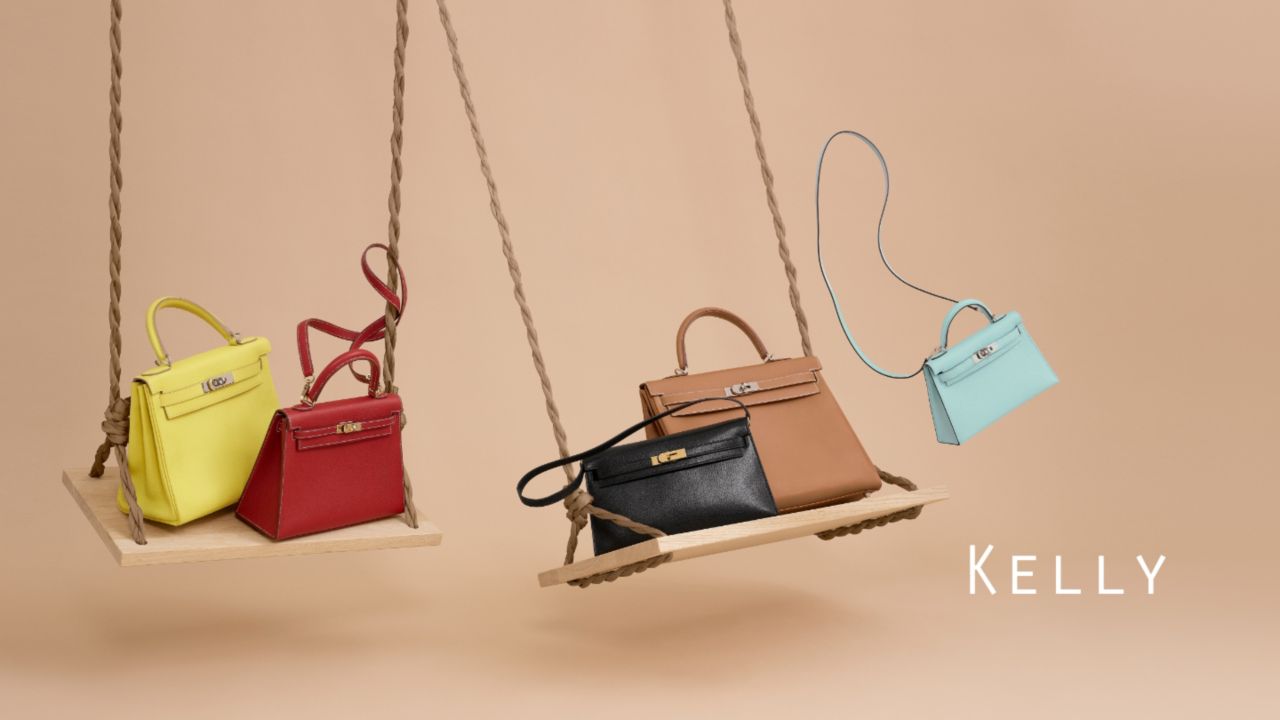 The bag has an extensive history of being carried by powerful figures in history that gave it even more value. "It's almost impossible to put together a round-up of the best designer bags without including Hermés. The Birkin might be the A-list-approved bag that first springs to mind, but for real glamour, Kelly has our vote," writes Woman and Home. "First created by Robert Dumas, the son-in-law of Emile Hermés, the grandson of founder Thierry Hermés, it gained real notoriety when worn by Hollywood legend Grace Kelly. Rumour has it that the actress, and Princess of Monaco, used the bag to conceal her pregnancy in the late 1950s, and as a result, it was renamed in her honor." 
"If there was ever a shoo-in for the best investment handbag list, it's the Hermès Kelly 28. Originally designed in the 1930s by Robert Dumas, the son-in-law of the fashion house's former president Émile Hermès, the Kelly is the most original Hermès bag (yes, it even came before the Birkin)," says Vogue.
The Louis Vuitton Monogram Neverfull is the first bag you think of when you picture the iconic logo design. "First introduced in 2007, the Neverfull is a classic and one of the LV house's most recognizable silhouettes ever — especially in the signature monogram leather," points out PopSugar.
If you're a fashionista who likes to carry everything you need in one classy tote, this is a staple you need. "This Louis Vuitton bag is popular because of its unmistakable LV logo and practical shape. The Neverfull bag, which launched in 2007 to great fanfare, arguably paved the way for the designer logo craze that is still going strong. Yes, your computer can fit in this tote," writes Who What Wear.
"Making a comeback of its own, Louis Vuitton's most iconic tote was recently praised by Vogue writer Liana Satenstein as a perfect executive tote," explains Vogue. "In her words, 'The standard investment piece has an air of killer executive realness. It means business.'"
Everyone knows what the Gucci logo looks like, either from seeing their famous belts or this handbag. "Gucci handbags have seen an increased demand over the past couple of years with a rise in sales and searches (especially after the release of House of Gucci), and the classic GG Marmont is one of the most sought-after styles," says Woman and Home.
This bag is similar to the Chanel 2.55 in design with its quilted chevron design and elegant gold logo and detailing. Yet the Marmont still has enough distinction for a trained eye to clearly see the bold style that defines Gucci. "Inspired by a Gucci clasp from the 1970s, this bag is embellished with a striking GG logo motif and accents such as chevron stitching. The patterns are both audacious and captivating, which makes this bag the perfect match for trendsetters," writes Luxactic.
"Today, a Gucci bag is among the most popular designer purses, from timeless leather styles to instantly recognizable logo-emblazoned versions. Heritage details are a hallmark of the brand, like the horsebit hardware, which adorns not only the label's bags but also its shoes, small leather goods, and even clothing," explains Women's Wear Daily.
This classy and unassuming bag is perfect for those who prefer a more feminine style with chic details. "The oversized gold-finish Dior charms add a stylish touch, and it comes with a removable chain shoulder strap, so you can wear this mini as a crossbody, too. Keep in mind: It's a petite bag so don't expect to fit everything and the kitchen sink inside," says Forbes.
This bag can be worn as a crossbody with a removable strap or carried traditionally. The design is sleek enough to transition from day to night. "The mini Lady Dior bag comes with charms and a removable crossbody strap if you prefer to keep it hands free. Vestiaire Collective confirms the shape was the fifth most popular bag in 2022," writes PopSugar.
"In 1995, Lady Diana received a Dior purse from the French First Lady, Bernadette Chirac. The handbag instantly gained a devotee as the princess started to order many other variants, and she was pictured wearing them repeatedly," explains Luxatic. "The blossoming connection culminated in the fashion counterpart of matrimony, with Dior renaming its bag 'Lady Dior' in tribute to Lady D's refined elegance. Currently, Lady Dior remains one of the purse sector's heavyweight champions."
You might also be interested in:
Sources:
Note: This article was not paid for nor sponsored. StudyFinds is not connected to nor partnered with any of the brands mentioned and receives no compensation for its recommendations. This post may contain affiliate links.