The List: Best Water Bottles, According to Experts
For the perfect example of what strong execution of a simple concept looks like, look no further than the Hydro Flask. With so much internet fame in recent years, it's natural to wonder whether the bottle lives up to its name. "Hydro Flask is the water bottle industry's valedictorian, and for all the influencer clout and larger investment required to own one, it stands as the best for a reason," writes Food & Wine. "Hydro Flask's Tempshield double-walled insulation is painted with their signature powder coating colors, and the bottles can also include a non-slip rubber sleeve for the base."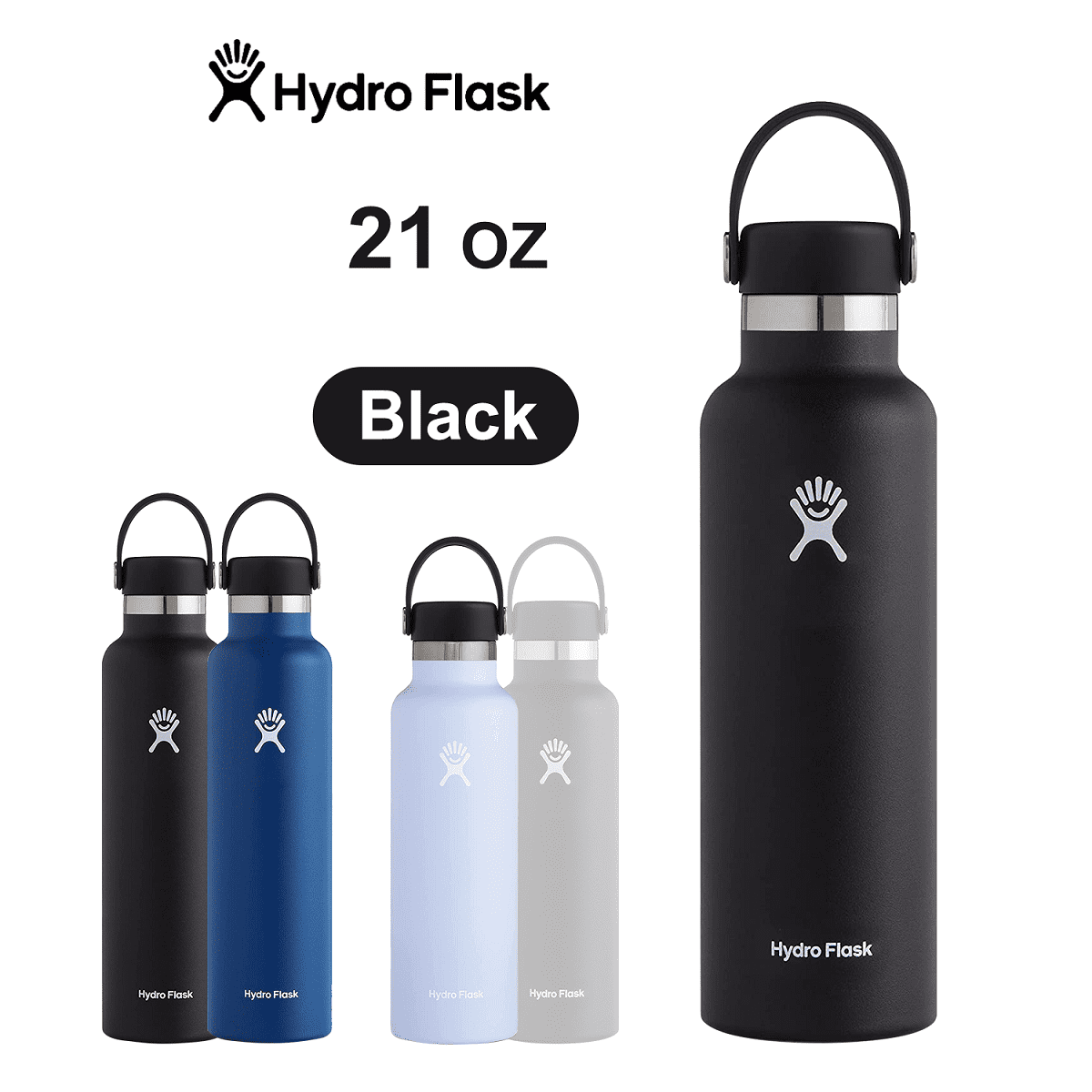 "This is a simple bottle, best for those who believe in doing one thing and doing it well," writes NY Times. "The Hydro Flask Standard Mouth is especially reliable. It's an insulated, double-walled stainless steel water bottle with a powder-coated exterior (the permanent, lightly textured coating) and a plastic cap. Unlike aluminum bottles, this one won't dent easily. Unlike glass bottles, this bottle won't have issues with the bottom cracking. And unlike plastic bottles, it won't deteriorate quickly while in use."
In addition to all-around convenience and style, the Hydro Flask excels at insulation. "This water bottle keeps your water ice-cold for up to 24 hours due to the double-wall vacuum insulation," writes The Spruce Eats. "Other favorite features include the lifetime warranty and the mouth that's wide enough to easily add ice cubes. This bottle is also not limited to water and can keep hot beverages, such as tea or coffee, warm for up to 12 hours."
When you've been in the business of making hydration products for three and a half decades, you learn a thing or two. This bottle is a great all-around pick from a company that shows they know their stuff time and time again. "This dishwasher-safe plastic water bottle from Camelback has double wall vacuum insulation to both maintain your water's temperature and prevent condensation," writes NBC News. "The cap features a drink-through straw as well as a carrying handle, and the brand says the lid is leak-proof when the straw is down."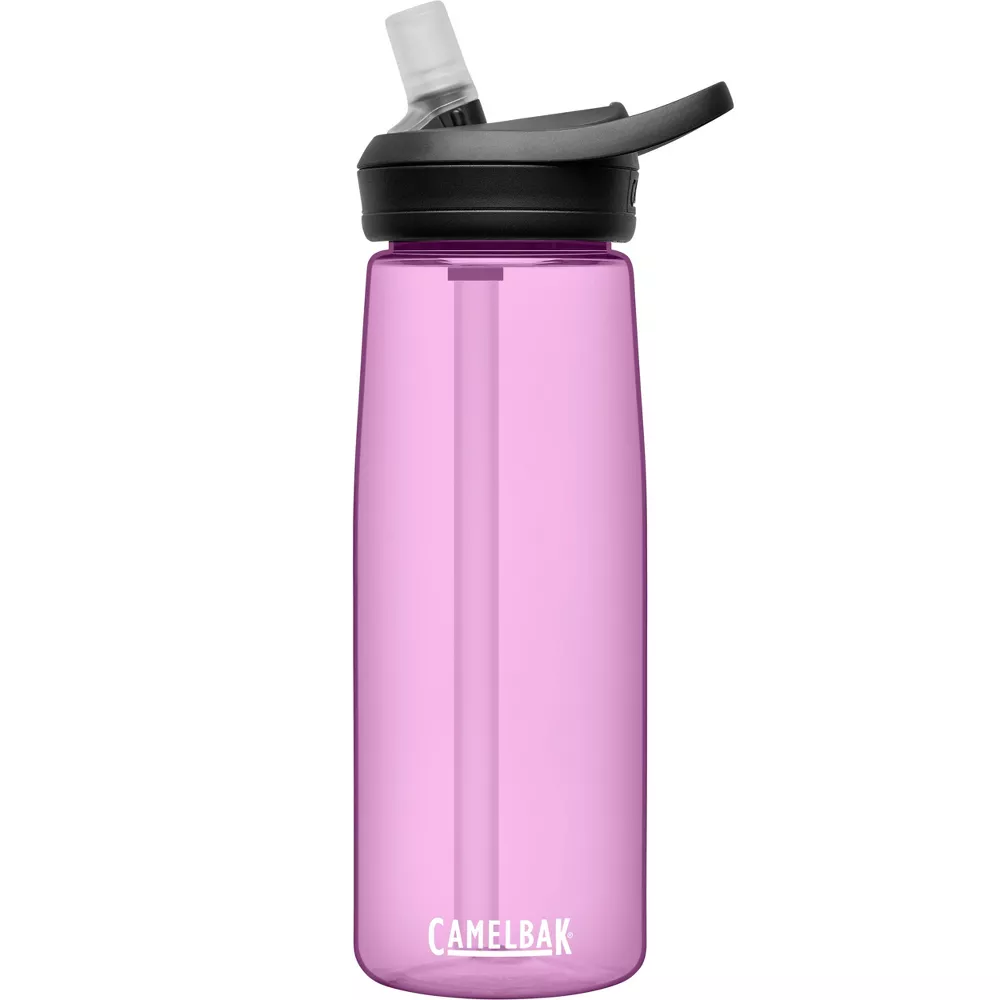 "This bottle has an integrated straw in the lid that features a plastic bite valve to keep it sealed (something anyone who has owned a CamelBak hydration pack will be familiar with)," says NY Times. "Just bite down to open the straw and release to seal it shut. That leak-free lid makes this bottle an ideal driving companion—it fits in a cupholder and is easy to sip from while you're keeping your eyes on the road."
This bottle isn't just a great option for its consistency and versatility, but also for its price. "It's hard to beat the value of the CamelBak eddy+," writes Good Housekeeping. "CamelBak stands behind its products so much so that it offers a lifetime warranty." A company with that much confidence in their product makes a promise like that for a reason: you can't go wrong with the Eddy+.
If there's one water bottle on this list that would survive a nuclear apocalypse, it's this one. The YETI Rambler is about as close to indestructible as water bottles come. However, this high durability bottle doesn't compromise on usability. "For a durable water bottle built to withstand a rugged lifestyle, the Yeti Rambler 26-ounce Bottle is a solid choice," says Travel + Leisure. "We found that the water didn't absorb any metallic taste, and it felt natural to drink out of the narrow chug cap, which was effective at preventing spilling."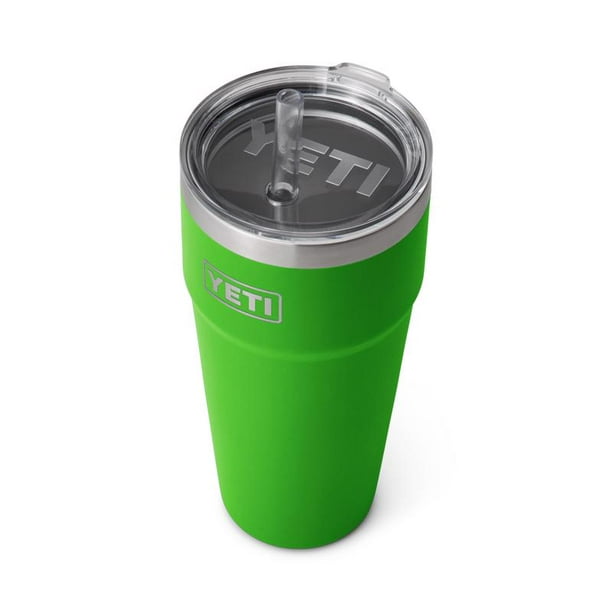 "This 26-ounce Rambler is a great everyday option that's comfortable to hold, doesn't sweat and is easy to drink out of, thanks to the perfectly sized cap," notes Good Housekeeping. "Like all of Yeti's Ramblers, this water bottle's lid unscrews smoothly and has an oversized handle that makes it easy to hold. We especially love that the lids are all interchangeable amongst the various Rambler bottles that range in size from 12 ounces to 64 ounces."
This incredible durability carries over even to the smaller sizes of the YETI Rambler. The Rambler Jr. is a kids-sized bottle (12-ounces) that's custom-made to be easy to drink from for your little ones, while being able to withstand an endless array of bumps, banging, and drops. "Not only is the brand's thick steel construction incredibly drop-resistant, but this design also has a handle for little ones to grip," writes NY Mag, noting that "at 12 ounces, is slightly smaller and more manageable than your typical adult-size Yeti bottle."
With one of the most well-designed entries on the list, the S'well Water Bottle wins major style points. "In terms of design, this bottle is a winner on multiple fronts. Not only does it have a slender body that looks sleek, but it literally fits in just about anything you may want to place it: cup holders in cars, duffle bags, and backpacks," writes The Spruce Eats. "S'well Water Bottles also have one of the most extensive collections of beautiful designs. From patterns and prints to subdued and bright colors, there's a bottle for everyone in this collection."
"One of the sleekest options when it comes to drinking containers, the S'well has held its status as one of the most popular bottles. Its size range offers just the right petite option perfect for keeping in a smaller bag," adds Food & Wine. "The bottles are tripled-layered food-grade stainless steel, keeping beverages cold for 48 hours or hot for 24 with no condensation for any of the patterned or colorful exteriors. The brand is also a certified B-corp, so its mission is aligned with sustainable practices and transparency across the board."
While many other bottles offer variety in colors or lids, S'well is known for their myriad of sizes. Whether you want a small water bottle for on the go, or a large bottle for all-day hydration, S'well has you covered. "The bottles come in several fun colors and patterns and three sizes — 9 ounces, 17 ounces and 25 ounces," says NBC News."You can also shop S'ip by S'well, a more affordable line of 15-ounce bottles."
One of the biggest strengths of the Klean Kanteen water bottle is its versatility. With a number of features that make hydration simple and easy for all walks of life, this bottle will find a way to fit into your life in a convenient 12, 16, 20, or 32-ounce package. "The twist cap incorporates a built-in straw that pops up when you twist it and folds down when you seal it back up. It's simple yet functional, which makes it ideal for commuting or the office," mentions CNET.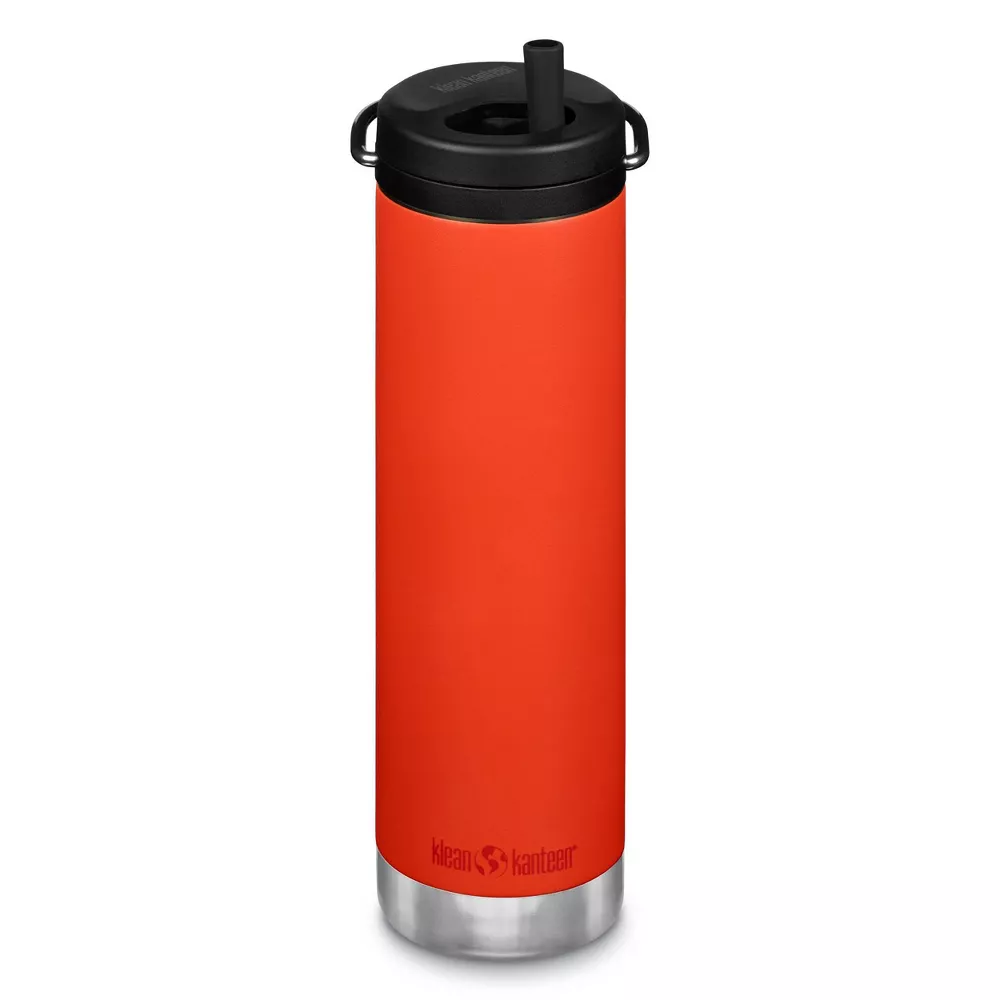 "The Klean Kanteen Classic is a fantastic bottle. Both the insulated and uninsulated versions have a rolled lip to drink from, and they're relatively light for bottles made of stainless steel," adds Wired. "The company sells a bunch of cap options. You can swap out the standard plastic loop for a sport loop cap that lets you sip without unscrewing it. If you don't want plastic touching your drinking water at all, you can replace it with a metal loop cap or a metal and bamboo cap. They're all good caps."
This bottle also has a number of quality-of-life features to make hydration even simpler for you. The bottle and its lids are 100% dishwasher safe and the special chip resistant coating ensures plenty of durability. It's insulation works great to keep drinks cold, with CNN noting, "It performed amazingly in the original cold water test." If you want a worry-free bottle that's easy to take with you on the go, this is the one for you!
You might also be interested in:
Sources:
Note: This article was not paid for nor sponsored. StudyFinds is not connected to nor partnered with any of the brands mentioned and receives no compensation for its recommendations. This article may contain affiliate links.