Google Chrome has become one of the most popular web browsers worldwide. It's so popular the proper noun has turned into a verb, with the phrase, "Let me google that!" becoming commonplace. Dictionaries even took notice of the verb 'google' and added it in the mid-2000s. Users love the Google Chrome browser not only for its search capabilities but also for the download extensions that can modify and enhance its functionality. These are small software programs you can download from the Chrome Web Store that run in the background and increase the user experience as you interact with web pages on the search engine. The Chrome Web Store is a treasure trove of extensions, offering an extensive selection that includes everything from organizational tools like task managers and note apps to security enhancers such as password vaults, alongside utility aids like screenshot functions and SEO analyzers. Whether you're a seasoned pro or a newbie, we've done the research and have found the best Google Chrome extensions to download.
Are you constantly googling, or are you just a casual internet user? That could depend on your age and where you live. A recent study found the average young adult in the U.K. spends about six hours daily online or 42 hours a week, while those 24 and older spend about 4.6 hours online. On the other hand, young adults in America spent about 28.5 a week on their smartphones in 2020. Do you think of yourself as a casual user, an internet addict-in-denial, or someone who openly acknowledges they are addicted to the internet.
How to choose the best Google Chrome extensions:
Identify your needs: Consider the tasks you frequently perform online and the areas where you seek improvement.

Prioritize quality over quantity: Choose extensions developed by reputable companies with a proven track record.

Ensure compatibility: Verify compatibility with your current Chrome browser version.

Strike a balance: Select extensions that enhance your productivity or entertainment without overwhelming your browser.

Explore top-rated extensions like the options on our list!
Chrome extensions can help you get work done faster, so you need to spend less time online. While downloading many plug-ins can slow your browser down, it's easy to delete any you no longer use or that don't increase productivity. We have a list of the top seven best Google Chrome extensions that will help improve your browsing experience and reduce the need for an assistant. Did we miss one you can't live without? Let us know in the comments below.
The List: Best Google Chrome Extensions, According to Experts
If your grammar could use help or if you do a lot of writing, this is a great option for you! ABX Reviews says, "Grammarly addresses grammatical mistakes while you write, prompting your errors with correct suggestions. The best part is that Grammarly performs this automatically and provides in-context correction suggestions in real time. You can use the Grammarly Chrome extension even on WhatsApp web. The best part is that Grammarly is free for basic use."
Inside Hook calls this extension, "A writing assistant that works across Gmail, Google Docs, Twitter, LinkedIn and more — besides spelling and grammatical issues, the service also offers help for multilingual speakers (on fixing common mistakes) and advanced options related to word choice, tone, and clarity. Though I do wish it'd stop suggesting serial commas."
"Trust me on this one — once you've got used to having the Grammarly Chrome extension installed, you won't believe there was a time when you were browsing without it," writes the editor of Android Authority. "The spelling and grammar checker gently highlights any mistakes you've made or ways your text can be improved. From professional writing like this article to firing off emails in your non-writing job, it keeps your prose accurate and orderly. That's on the free version, but a Grammarly Premium subscription also offers generative AI technology, as well as advanced recommendations for things like tone, clarity, and vocabulary. It's actually highlighting how I could have phrased that last sentence better as I write this one, but it's my servant, not my master."
If you have trouble remembering passwords, this is the perfect extension for you. "This is an award-winning password manager that goes beyond the built-in ChromeOS one," according to Android Authority. "It lets you store your passwords securely, but there's also a Security Dashboard where you can see your weak and reused passwords. LastPass also offers dark web monitoring, which lets you know if your information is at risk, and can generate secure passwords for you."
Uncut Daily Media says, "LastPass is one of the best password managers out there, and its Chrome extension makes it easy to store and access your passwords across all your devices. You can create strong and unique passwords for every account, autofill them on websites, and sync them securely with your LastPass vault."
"Best for anyone that needs a versatile and reliable password manager," writes Software Testing Help.
Hate pop-ups? Android Authority says, "There are a ton of top ad-blockers available as Chrome extensions, but our pick from personal experience is Ghostery. I've been using it for years and love how much cleaner it makes my browsing experience while making it easy to allow certain elements to display via the intuitive interface of the extension. It blocks ads, trackers, and other privacy-invading elements from third-party domains on websites, as well as providing information about the trackers that it blocks so you can see what data is being collected about you and make informed decisions about your privacy."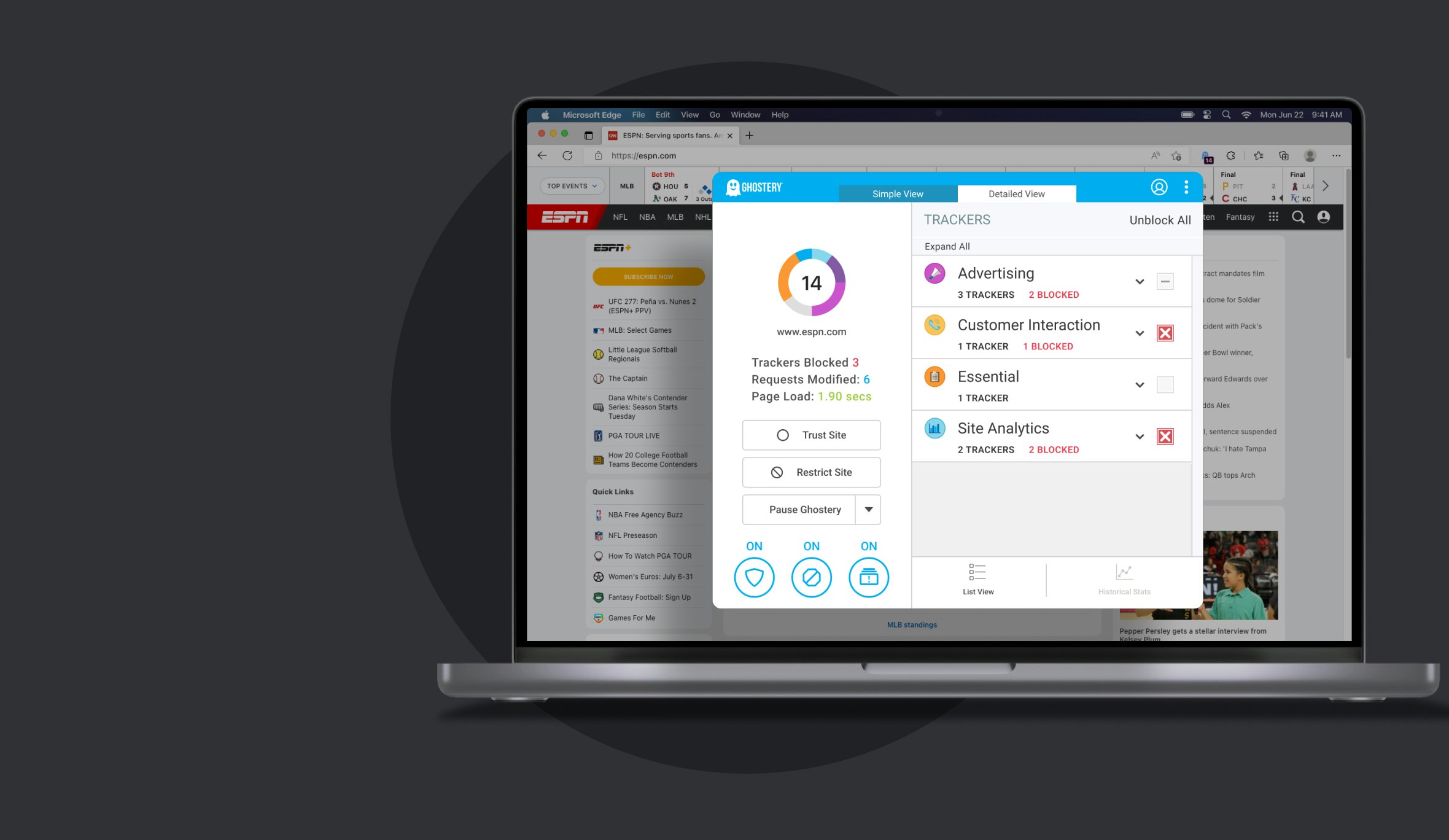 "Ghostery is a powerful privacy tool that blocks trackers, ads, and malware on the websites you visit," writes Uncut Daily Media. "It lets you see who is tracking you, how they affect your browsing speed and performance, and how to stop them. You can also customize your protection level, whitelist sites you trust, and opt-in to anonymous data sharing to support Ghostery's research."
ABX Reviews writes, "It keeps your browsing data private, preventing ad-tracking tools from collecting personal information you'd prefer to keep confidential. It also prevents third-party domains from serving ads, trackers, and other privacy-invading elements on websites. Ghostery also speeds up web page loading time by removing unnecessary ads."
Many websites have a dark mode you can toggle in the top right of your screen, but not all of them have that option just yet. Android Authority says Dark Reader fixes that issue. "The popular Chrome extension transforms bright webpages into dark themes, providing the reader with a comfortable and visually pleasing alternative while browsing. This extension also allows users to adjust brightness, contrast, grayscale, and other settings according to their preferences, and there are options to ignore specific websites or apply dark mode only to certain web pages."
If you do a lot of online shopping and like to save money then this is a must-have extension. "The Honey extension actively scans the web for valid coupon codes and discounts as you shop on supported websites," writes Android Authority. "With a simple click of the 'Apply Coupons' button during checkout, Honey automatically tests and applies the best coupon codes available for your purchase. This eliminates the hassle of manually searching for codes and ensures that you never miss out on potential savings. The list of supported sites is vast and includes many of the biggest retailers. The extension also offers a useful feature called Droplist, which allows you to track the price history of specific items. You can set price alerts and receive notifications when the price drops, helping you make informed purchase decisions and catch the best deals."

"Honey has a database of discount and coupon codes that it tries to apply automatically on almost all popular shopping websites, which can save you a lot of money, especially if you order stuff regularly," writes XDA Developers.
According to
ABX Reviews
, "Honey automatically finds and applies coupon codes for thousands of websites across the internet. Plus, it'll tell you if something you're buying is available at a cheaper rate someplace else. It also has a special price comparison and price history tool just for Amazon, as well as its own rewards program that might help you save even more money."
Android Authority calls Loom a "game-changer." Why? "It allows you to capture your screen, webcam, or both simultaneously, along with audio narration, to create videos. Mine was for a rather dry purpose, but I could record myself performing a technical process on my desktop and explaining what I was doing at the same time. Once you've recorded your video, Loom offers a range of sharing options, such as generating a unique link or directly embedding it in emails, documents, or websites. Loom also allows you to download your videos and store them locally. If you need to record a presentation, tutorial, or customer support issue, it's a really handy extension to add to your browser."
Software Testing Help writes, "Loom is one of the most essential Chrome extensions. It is a video messaging tool created for the workplace. Users can record their screen, face, or voice and create videos in just a few clicks. This helps save time, as users can get straight to the point by creating and sharing their content."
"Momentum transforms every new tab into a personalized dashboard with inspiring quotes and backgrounds as well as task reminders and other productivity tools to help you stay focused," according to Android Authority. "You can create a to-do list, set daily goals, and track your progress right from your new tab page. It also provides a built-in weather widget, which displays the current weather conditions and forecasts for your location. You can personalize the background images with your own photos or choose from a curated collection, and you can also customize the dashboard's layout, font, and colors to create a visually appealing and personalized experience."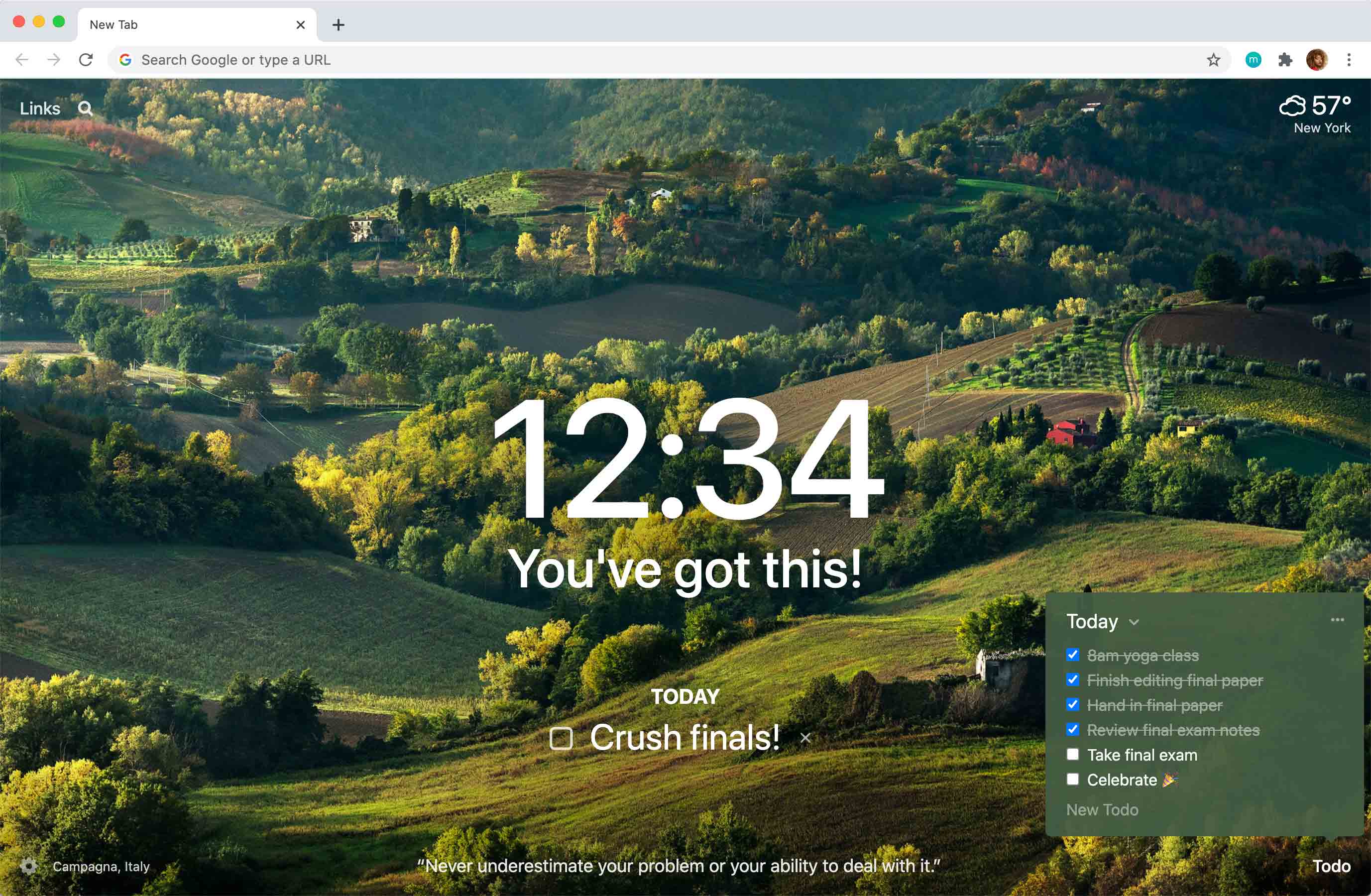 "Momentum is one of the simplest, and yet most popular Chrome extensions," according to Lifehacker. "It starts you off with a new background image every day, with modules you can choose to layer on top. You can display a motivational phrase, a mantra, the time, and your to-do list, all in the same window. But for the ultimate zen start to your browsing, you can remove everything to just show the time and an image. (That's the way I usually do it.)"
Uncut Daily Media writes, "You can set your daily focus, track your tasks and goals, check the weather and time, and access your favorite links and bookmarks. You can also customize the background, fonts, colors, and widgets to suit your mood."
You may also be interested in:
Sources:
Note: This article was not paid for nor sponsored. StudyFinds is not connected to nor partnered with any of the brands mentioned and receives no compensation for its recommendations.