Safeguarding security and privacy has grown more challenging with rapid technological advancements. From hidden dangers in your network to data breaches that average millions of dollars in damages, the cost of inadequate cybersecurity can be severe. And while most of the technology accessible at our fingertips comes with built-in protection, it's seldom enough to keep pace with exploits which is why the technology we possess today requires updates more frequently than its predecessors. Fortunately, there are solutions to deter such negative events. Among the most effective of these solutions include the best antivirus software.
Engineered to detect, prevent, neutralize, and remove cybersecurity threats, anti-virus software casts a protective shield and continuously monitors your system, network, and devices for signs of malware like spyware, viruses, Trojans, and ransomware. Unfortunately, the confines of cyber crimes have expanded across other sectors of technology often overlooked, such as smart watches, GPS systems, thermostats, and more. A newer study found that even e-scooters are vulnerable to hacks, data theft, data breaches, and denial of service attacks.
Although businesses remain the most targeted entities of cyberattacks, consumers need to stay just as vigilant with the rise of cybercrimes. For instance, a recent study found that people who have low self-control may be more susceptible to malware attacks. Additional findings reveal that cybercriminals tend to prey on people with low self-control, targeting websites where the at-risk segment is likely to make a download or spend significant time.
Given the dangers of cyber-attacks, only the best antivirus software should be used as your digital armor. Remember, it only takes one attack, exploit, or wrong click to fall victim. Don't become a statistic. Learn about the best antivirus software for maximum protection by reading our list. Don't happen to see your favorite? Let us know by sharing a comment! 
The List: Best Antivirus Software, According to Experts
"Founded in 2001, Bitdefender offers the most well-rounded protection across multiple devices," states Investopedia. Emphasizing a security-first approach, Bitdefender antivirus supports "ransomware prevention, fraud protection, and online monitoring." Once only available for Windows, Bitdefender now supports Mac and is "ideal for home users who lack technical skills or anyone who wants basic defense against threats."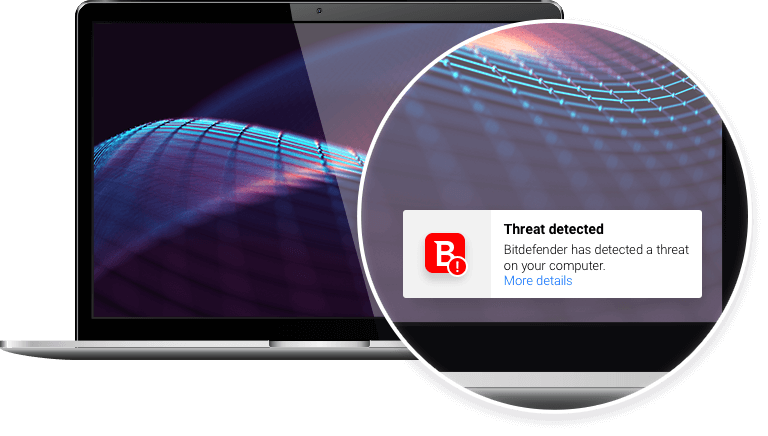 Tom's Guide mentions, "Bitdefender is our top choice among entry-level antivirus products with very good, if not perfect, malware-detection scores." With add-on security features like VPN, Wi-Fi scanner, file shredder, and password manager, Bitdefender can be catered to meet various levels of security. 
"Bitdefender is the number one antivirus with several antivirus packages," reports US News. With the Standard Protection Suite, users can defend against "phishing, ransomware, network threats, and can also reboot an infected computer in a 'rescue environment' to aid recovery." Additionally, the "VPN is offered on most plans" although it can be "resource-intensive, which may slow down some PCs." 
"Norton 360 is a premium antivirus with top security features for all devices," writes Cyber News. With real-time protection, this antivirus "instantly blocked all threats as soon as we released them – although the full scan was quite heavy on system resources." User-friendly and easy to navigate, the Norton 360 antivirus is available for Windows, macOS, iOS, and Android. 
"All of Norton's antivirus products offer excellent malware protection, and the once-heavy system-performance load is much lighter," explains Tom's Guide. With scalable tiers of protection, Norton users can elevate their subscription to also benefit from "parental controls, backup software, online storage, password manager, webcam protection, and an unlimited VPN." 
"Norton is a well-known name in computer security with a wide range of options at different price points," states US News. Unlike many competitors, "Norton promises a full refund if its software can't remove an infection from your device," although its "use of machine learning is well-known to stop cybersecurity threats." Lastly, Norton features a "cloud-based system for storing virus signatures while professional reviewers praise its highly rated malware protection."
"For the past 35 years, McAfee has held a premium spot as one of the earliest and best-known companies offering antivirus software," describes the NY Post. Offering a 30-day free trial, McAfee offers all-in-one protection that includes "a VPN for privacy when using public WiFi networks, web protection to avoid phishing scams, identity monitoring, and more." 
"McAfee is another giant in the computer security industry that offers malware protection for all four main classes of devices," reports U.S. News. Boasting a robust firewall, this antivirus offers coverage for an unlimited number of devices while premium tiers offer additional security features such as "identity monitoring, a VPN, parental controls, and identity theft coverage."
Cyber News says, "McAfee falls into the category of the top antivirus software since it offers not only protection against the latest cyber threats but also provides additional security features." As an easy-to-use antivirus, McAfee supports "Windows, macOS, iOS, and Android operating systems," while its core package includes "a password manager, file encryption, and a file shredder, among other features." 
Forbes claims, "Avast is a great option for those who work remotely as the program comes with a firewall, email security, ransomware protection and real-time protection." Offering 24/7 IT support and protection for up to 10 devices, Avast antivirus also includes protection from "malware, phishing, ransomware and other cyberattacks." 
"Avast is available for Windows, Mac, iPhone, and Android and is one of the friendliest security apps that you don't need a computer science degree to understand," explains Tech Advisor. Offering excellent malware protection, this antivirus also offers "unlimited VPN usage and privacy tools" to ramp up at-home security and privacy. 
"What would you say if we told you that one of the best antivirus softwares on the market costs absolutely nothing?" asks Top Ten Reviews. With no hidden fees or delayed costs, Avast antivirus is "completely free" and "offers the same level of protection as many of the other big names in the field." As a free solution, this antivirus may "slow down your computer" but that's a small price to pay for improved protection against viruses, ransomware, and spyware. 
"AVG antivirus shares the same malware-detection engine as its corporate sibling Avast but it is much lighter on system performance impact," says Tom's Guide. With built-in security features, this antivirus offers an "easy to use interface, lots of customization options, a file shredder, and more." For users using the free-mode, you should know the system "continues to nudge you to upgrade to the premium version."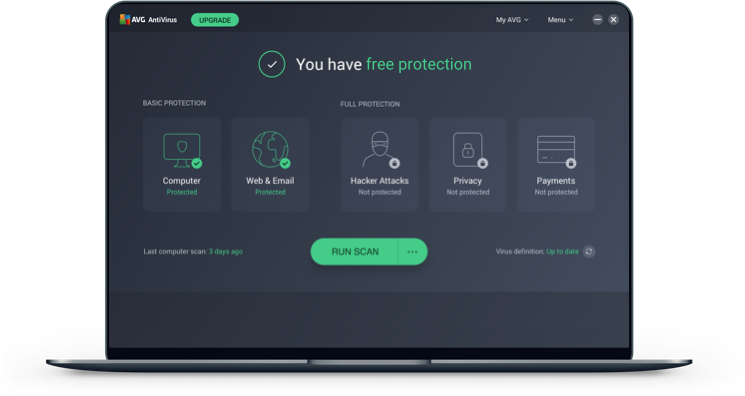 "AVG's free protection is powerful enough to secure your Mac from malware and protect you when you're online," writes Make Use Of. With "routine updates from its database," AVG stays up to date so you always have the most effective security while the antivirus can help "prevent you from acquiring and passing on any PC or Android viruses." 
US News says, "AVG provides very good antivirus, anti-phishing, and anti-ransomware protection." With effective "malware blocking and phishing protection, AVG delivers real-time AI-based protection against viruses." Additionally, "professional reviewers say AVG's antivirus software scores well on virus detection tests and is good at removing persistent malware." 
You may also be interested in:
Sources: 
Note: This article was not paid for nor sponsored. StudyFinds is not connected to nor partnered with any of the brands mentioned and receives no compensation for its recommendations.