Being in Germany for Oktoberfest is like Willy Wonka's Chocolate Factory but for beer lovers! Unfortunately, not all of us can make a trip to Europe to celebrate. But that shouldn't stop you from joining in on the festivities! Whether you're into traditional flavors that titillate your palate or you're ready to risk it all on some unknown brand of beer, October is the perfect time to explore. When you're ready to sample the best German beer for Oktoberfest, we've got you covered.
German beer is a masterpiece of brewing. The rich, malty notes, the crisp, refreshing bitterness, and the delightful blend of spices and herbs – it's like a symphony for your taste buds. If you have German ancestors, you may think of yourself as a beer connoisseur with richness in your blood that has been passed down from generation to generation! You should be proud!
When it comes to Oktoberfest, the search for the finest German beer is an integral part of the celebration. The best options for this iconic event are typically full-bodied, amber lagers, renowned for their rich maltiness and balanced hop bitterness. These traditional brews capture the essence of Oktoberfest, embodying centuries of German brewing heritage in each crisp, flavorful sip.
Ready to join in on all the fun? StudyFinds has found the most amazing beer experts and rounded up their recommendations for the best German beer for Oktoberfest, just for you! Leave a comment if you have tried any of these beers!
The List: Best German Beer, According to Experts
Apparently Paulaner beer is everyone's favorite since it appears on nearly every list of best Oktoberfest beers. "My favorite German Oktoberfest beer is Paulaner Oktoberfest Bier," shares a reviewer from Vine Pair. "In 2016, I got to visit their fest hall in Munich. It's super light-bodied and full-flavored, with notes of honey-like Pilsner malt sweetness and fresh herbal hops. It is thirst quenching but complex, great for party drinking. In the U.S., I love drinking AleSmith's annual Fest beer AleSchmidt Oktoberfest. With a slight bread crust and a hint of caramel flavors, it's dry and crisp. AleSmith has been working on this for years, and it shows with balance and quality."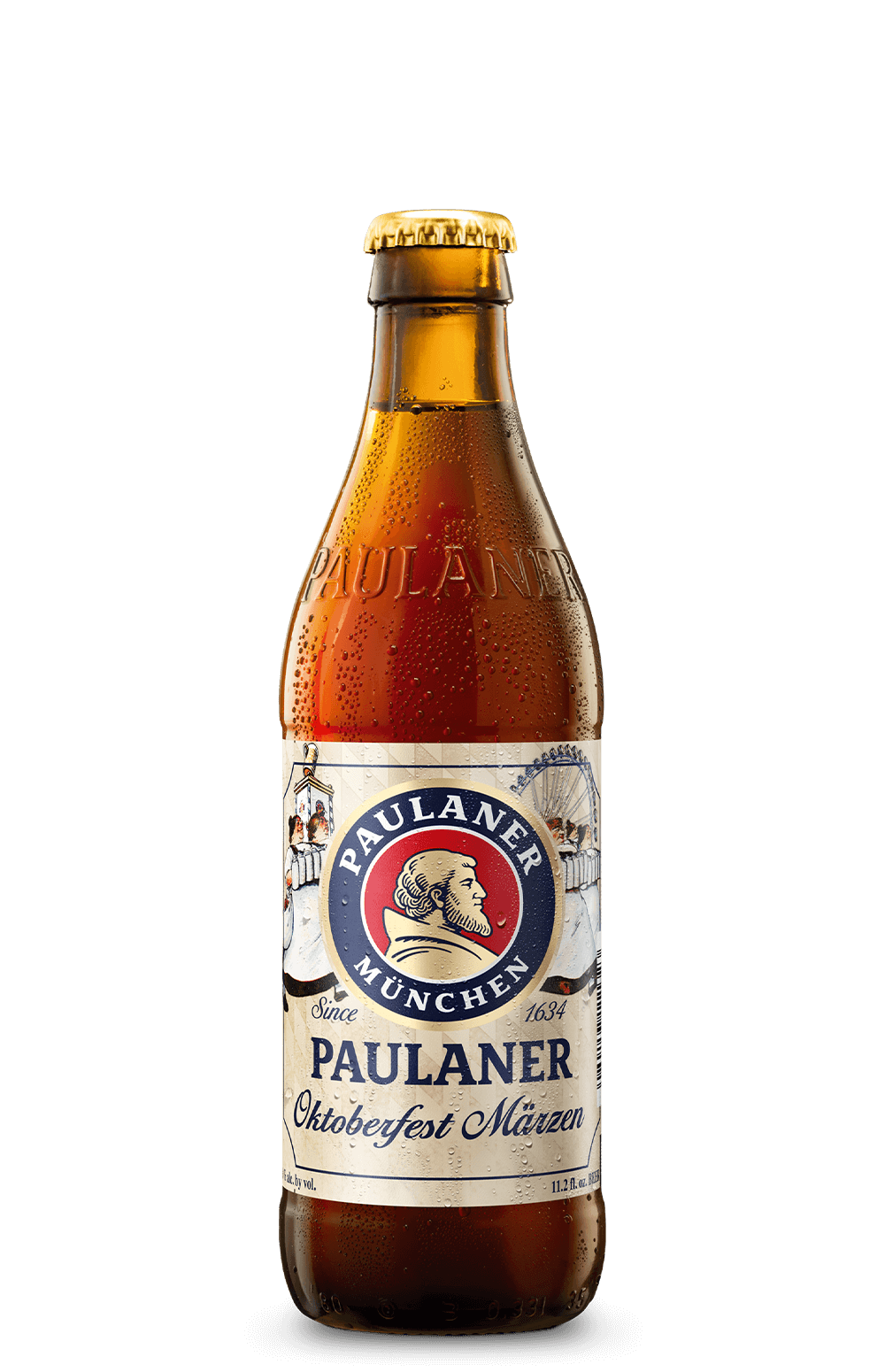 The Oktoberfest Blog even listed Paulaner on their list of A-1 Oktoberfest beer, "A typical Munich sweet lager, Paulaner is one of the best beers at Oktoberfest. This beer blends light, toasted malt with a smidgeon of spiced banana and a lemon-hop finish, successfully cleansing the palate, and opening the door for the intake of delicious foods."
According to Gayot, "Characteristic of the style, this Märzen is amber-hued with a full malt aroma and a thick, creamy, foamy froth. The taste offers a decidedly nutty light roast with an emphasis on malt sweetness that's smooth and well balanced. It's no wonder that Paulaner is one of the only officially designated beers allowed to be served at the Munich Oktoberfest."
I believe Moses from the Bible was still alive when Weihenstephaner began brewing their beer. "With over 1,000 years of brewing history, you can bet that this brewery—the oldest in the world!—knows what it's doing," shares Taste of Home. "You'll be able to taste that experience and quality with the Weihenstephaner Fesbier. This seasonal lager has a rich gold color and some great hoppy notes that'll have you ready to polka."
Whatever the formula for the Big W beer, it clearly works. A reviewer from Gayot explains, "Its Festbier is a true German brew, with malt and Noble hops from the Hallertau region in Bavaria. The result is a full, rich-bodied, mildly hopped seasonal lager that's crisp and refreshing, with a deep gold appearance and full carbonation. At 5.8 percent ABV and 26 IBUs, Weihenstephaner Festbier is a perfect fit for the style."
An all-time favorite, Liquor attempts to explain how popular the Weihenstephaner is, "The brewery specializes in traditional brewing methods to make continental European-style beers, but the beer he's talking about is Weihenstephaner's Hefe Weissbier. This lively brew checks all of the boxes for the style, with its layers of flavors that include clove and banana as well as cinnamon and malt."
Samuel Adams is the only Oktoberfest beer that is popular year round. "When it's sweater weather, you'll start seeing Samuel Adams OctoberFest hitting the shelves. This amber-hued, malty lager is perfect for cooler days at the end of Oktoberfest," explains a reviewer from Taste of Home.
Dropping into Beer Season like…
(Link to find Ofest near you https://t.co/VPhVtzTRwB ) pic.twitter.com/ghdKmKQDu3

— Samuel Adams Beer (@SamuelAdamsBeer) August 23, 2023
Of all of the Oktoberfest brews, Samuel Adams has the easiest name to pronounce and that may be for a good reason. According to a reviewer from Gear Moose, "It's simple and straightforward, yet far from lacking in flavor and style, exactly what you want in one of the best Oktoberfest beers. Caramel tasting notes and rich malts make all the difference here."
Samuel Adams is sweet, and I don't mean in a sentimental fashion. The Street shares that it's, "caramel-and-biscuit aroma hangs in the air during tours at the Samuel Adams research and development brewery in Boston around this time each year. Since this beer was first brewed, other craft brewers took it as their cue to ratchet up the sweetness on their own Marzens. However, this balance of sweet Caramel and Munich malts with spicy Tettnanger and Hallertau Mittlefruh hops may be the last time a brewer tried to find some middle ground between this style's tradition and modern tastes."
I bet you didn't know that of all the Oktoberfest brews, Ayinger was the outcast. The Street explains, "Ayinger was founded in 1877 and excluded from Munich's Oktoberfest reindeer games the entire time. Instead, Ayinger throws its own parties in the Munich countryside and makes this 5.8% ABV Marzen that has no time for your hop bite. More liquid bread than bitter hop assault, the caramel malt is only slightly sweet and lends a fine balance to the style overall. It's a bit heavier than your average lager, but those toasted grains only get better as this beer warms. It's Ayinger's last laugh on the Munich breweries, and it is glorious."
Although Märzen sounds like the perfect name for the child of a celebrity, its connection to Oktoberfest beer is actually a simple one. Gear Moose explains, "The name The Märzen style of beer takes its name from when it is brewed. Märzen is German for March, and when it's brewed in that month, Ayinger's festbier is ready just in time for September and October's beer festivals. It's one of the richest and deepest-flavored Oktoberfest beers you'll try, with a thick and malty body and a fresh, bready aroma. But thanks to its long maturation, the finish is almost entirely dry—a work of brewing alchemy that's truly wondrous to behold. Because of this unique combination of a rich body and dry finish, Ayinger's Oktober Fest-Märzen is routinely picked as the best Oktoberfest beer in blind tastings."
Some beer drinkers believe Ayinger tastes so good, it will make your heart sing. This beer has a "beautiful amber and copper maltiness with caramel notes and a huge stand of off-white foam…and discerning Oktoberfest revelers might even discern a flutter of orange peel or cigar tobacco (if they're not too distracted by the festivities)," shares a reviewer from Liquor.
Sharing a cold brew with friends has always been a timeless recipe for laughter. "Dating back to 1417 and named for 18th-century owners Teresia Hacker and Joseph Pschorr, Hacker-Pschorr is a huge Oktoberfest presence in Munich," writes The Street. "Using Hallertau Tradition and Halletau Herkules hops and a blend of Marthe, Grace and Catamaran malt not typically seen in the U.S., Hacker-Pschorr's Marzen has notes of black currant and cedar that also vary from stateside malt-bomb Marzens. It's a true taste of Oktoberfest tradition, even if it's just part of a full Oktoberfest beer spectrum that Americans seldom see."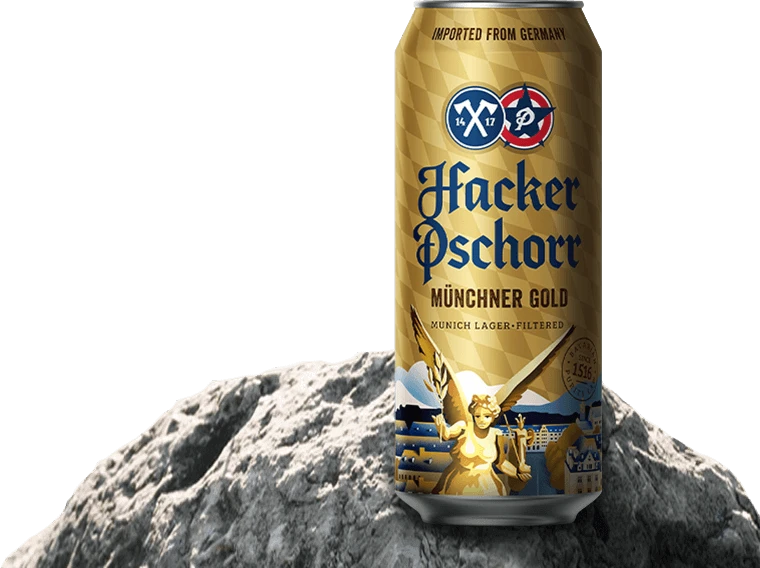 Everyone knows that German beer is the best beer and Hacker proves it. According to a review by Taste of Home, "Hacker Pschorr, one of the official beers of the holiday, makes its own festbier for the occasion. It is, of course, all German. Made with roasted Bavarian barley and water from the Alps, this Hacker Pschorr lager ticks all the boxes for the best Oktoberfest beer."
Beer is the one ingredient that turns any gathering into a celebration. According to Gayot, "They're actually one of the original breweries commissioned to brew beer at the first Oktoberfest in 1810, and are one of only six Munich breweries allowed to serve beer at the city's world-famous Oktoberfest. Hacker-Pschorr's traditional recipe utilizes natural spring water, dark- and light-colored malt from two-row Bavarian summer barley, a centuries-old Hacker-Pschorr yeast strain and Noble Hallertau hops. With a warming amber color, rich and clean toasted malt flavors and a sweet hop aroma, this legendary Oktoberfest beer is light, delicious and truly authentic."
Which beer sounds the tastiest to you? Leave a comment to let us know!
You might also be interested in:
Sources:
Note: This article was not paid for nor sponsored. StudyFinds is not connected to nor partnered with any of the brands mentioned and receives no compensation for its recommendations.