Today, beer tops the list of favorite booze in America, followed by liquor and wine. But did you know that cider was one of the most common drinks in Colonial America? That's right, the Pilgrims were quick to plant apple trees in Massachusetts and ferment the fruit of the tree into a delightful libation all its own. Looking to sample this increasingly popular drink and find a new fall favorite? We've got you covered! Our list of the top five best hard ciders make for the perfect autumn beverage to enjoy as the leaves change.
Hard cider is the perfect beverage for fall due to its crisp and refreshing taste, reminiscent of biting into a freshly harvested apple. The subtle sweetness and gentle carbonation provide a comforting and cozy drinking experience that complements the cool autumn weather. Whether enjoyed on its own or paired with fall-inspired dishes, hard cider adds a delightful touch of seasonal charm to any gathering.
When you think of apples, perhaps your mind takes you to the start of fall, cooler weather, picturesque orchards, and cozy sweaters. In addition to finding a nice hard cider to sip by the fire, you may wish to test some new apple recipes, host an apple tasting party to discover your favorite variety, or try your hand at crafting an apple doll.
To get into the fall spirit, sipping on some delicious hard cider will do the trick! We've compiled a list of the best hard ciders recommended across 15 expert sources. Don't see your favorite on our list? Share it in the comments below!
The List: Best Hard Ciders, According to Experts
This well-known brand, and the top-selling brand in the U.S., appears in many expert reviews and recommendations. With a strong showing of ciders, it seems to have a corner on the market and may not be a bad way to begin your cider journey!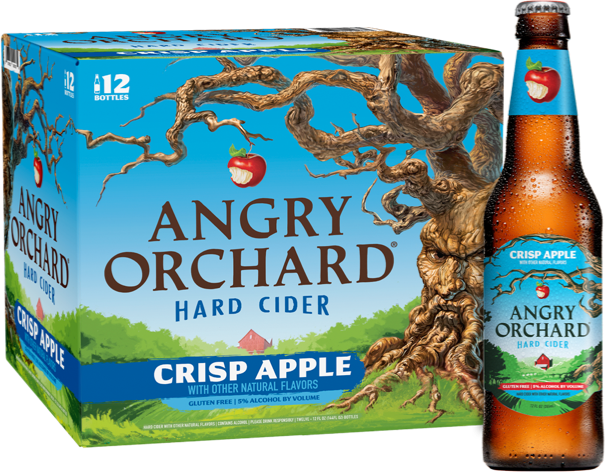 The Manual says it's the best major brand, offering a wide variety of competitive ciders: "Boston Beer Co., the makers of Sam Adams and Truly Hard Seltzer, also has some of the best mass produced cider in the U.S. Angry Orchard does trot out some stereotypical sweet ciders, but Stone Dry can be found in most beverage stores and is a delicious and widely available cider. But then head cider maker Ryan Burk goes even further at the company's orchard in upstate New York. The smaller batch specialty ciders can go up against some of the best ciders in the world."
The popular Crisp Apple variety is widely available. "Angry Orchard Crisp Apple Hard Cider is a refreshing, complex alcoholic beverage that is made from a combination of fermented fresh apple juices. Each sip is infused with both sweet culinary and traditional French bittersweet cider apple varieties. The hard cider is 5% by volume and comes in six 12-ounce bottles so you can share it with your friends," describes Far & Away.
Wine Enthusiast prefers the Blueberry Rose, writing, "This cider features 'a curated blend of 10 traditional bittersweet and culinary apples that are balanced with real blueberry juice to create a bright, apple-forward cider with subtle blueberry notes and a ruby red hue,' according to a press release. Its wide flavor profile enables it to pair with a wide array of dishes—perfect for a picnic."
Using apples from a 75-year-old family orchard in Michigan, Blake's delivers farm fresh cider made with farm fresh apples. The Triple Jam flavor, featuring strawberry, blackberry and raspberry, is lauded most among expert reviews.
Delish prefers the seasonal flavors, if pressed to choose: "Looking for a sweet-yet-fulfilling hard cider to ease your way into fall? Keep Blake's Hard Cider Co. in mind on your next alcohol run. While their 6.5 percent ABV Triple Jam hard cider—which is made with strawberry, blackberry, and raspberry flavors—delivers an unforgettable taste, the seasonal Strawberry Lemonade and Blueberry Lemonade flavors reign supreme."
And if you're looking for less sugar, this is a great choice. Restaurant Clicks writes, "Blake's Hard Cider also prides itself on using half the amount of sugar as other popular hard cider brands."
My Bartender adds, "Blake's Hard Cider Company makes other fruity concoctions including El Chavo, a mango and habanero pepper cider, Peach Party, and Flannelmouth Classic, a must for your fall cooler."
Strongbow is another well-known and beloved brand originating in England 125 years ago. Their ciders are available in bars and restaurants across the U.S., serving up classic Original Dry and refreshingly sweet Gold Apple.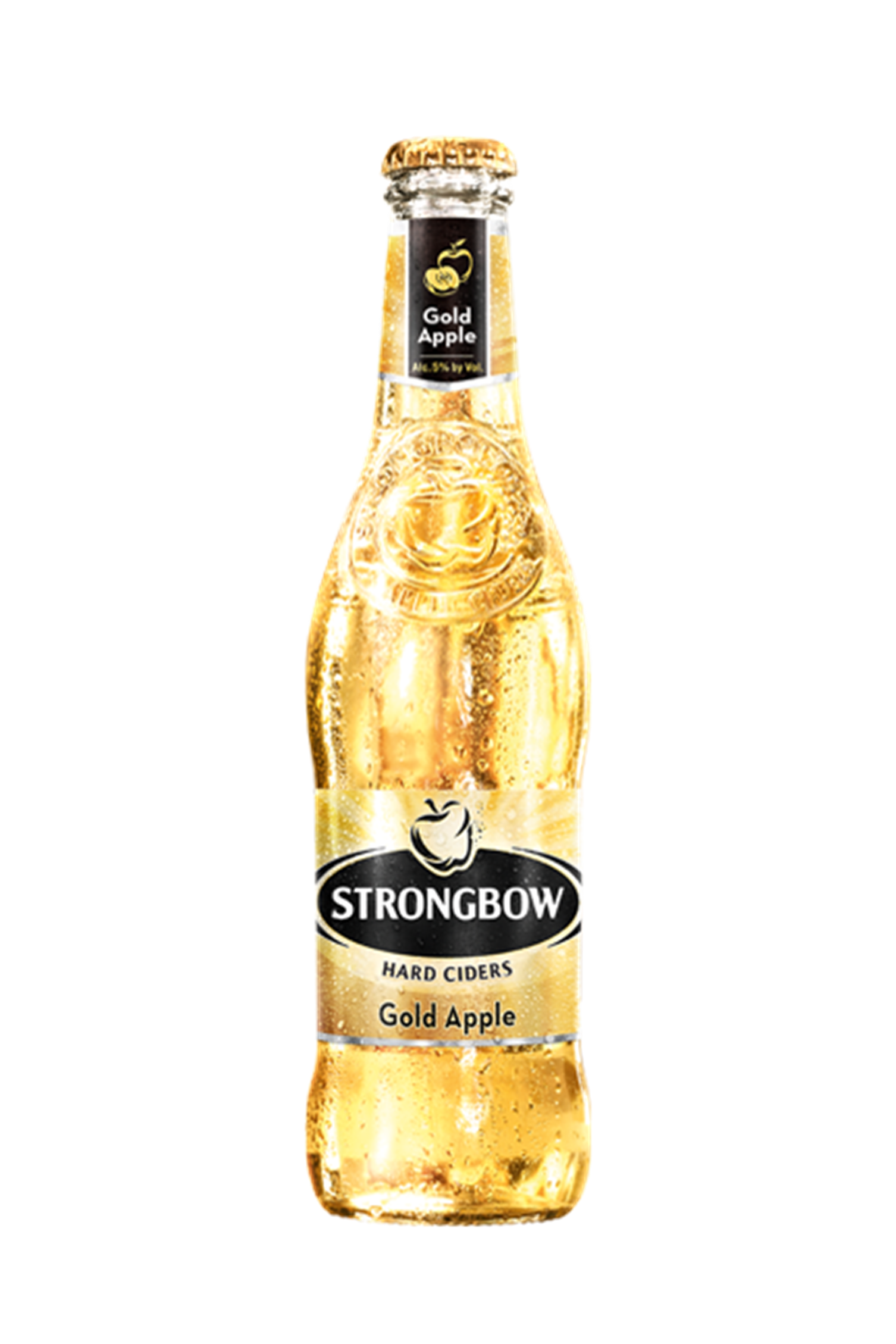 Sporked says, "I didn't expect Strongbow to be good, but it won me over upon first sip. It's way drier than I'd imagined it would be and has a really delicate fizz and an almost beer-like smell. My note was, 'You could drink a lot of these'—and not just combined with Guinness in a Snakebite like we did in the '90s and '00s, when Snakebites seemed super cool."
TouchBistro raves, "Most cider drinkers are familiar with Strongbow — but Strongbow's Gold Hard Apple Cider is on another level. Made with golden delicious and honeycrisp apples, this is a sweet and bright take on their classic product."
"This one was pretty good, it had that apple flavor we desired, but the flavor was very mild," notes APN.
Begun in 1991, Woodchuck claims to be America's original hard cider, founded in a garage in Vermont. Now offering around a dozen delicious concoctions, Woodchuck has come a long way, and America is finally starting to appreciate it!
The Kitchn much prefers the original Amber version, stating that it's "made with a 5 percent ABV, each 12-ounce can is so light when sipping, it will feel as if you're drinking apple juice. I loved this one so much because it didn't leave me feeling gross afterwards, but instead, gave me the feeling that you're supposed to have when kicking back enjoying the fall weather."
Mashed touts the myriad flavors and low-cal options: "Fundamentally, they've kept to the same tried and true formula, while constantly innovating — now delivering a wide range of ciders from Granny Smith and Pear to Bubbly Pearsecco and Mimosa. If calories are a concern, you can even pick up the Woodchuck 100 Variety Pack featuring fruity varieties, all 100 calories each."
"How much wood could a woodchuck chuck, if a woodchuck could chuck wood? He wouldn't, because chugging this cider is way better than chucking wood. Woodchuck's Granny Smith cider was like biting into a nice, cold, Granny Smith apple. It had a pleasant light bubbly taste without leaving a sour apple flavor," adds Spoon University.
An award-winning winery, Wölffer ventured into the cider side of things in 2013 with Dry Rosé Cider and Dry White Cider. Men's Journal suggests the Wölffer No. 139 Red Cider for Halloween: "For your next Halloween party, make sure you scare up several four-packs of this blood-red cider. The horror movie-worthy hue comes courtesy of five New York State-grown apples, the result reminiscent of a fruity and tannic red wine."
Minnetonka Orchards prefers No. 139 Dry Rosé. Why? "Sweet and playful, the taste of Wölffer No. 139 Dry Rosé Cider perfectly encapsulates the feel of a summer evening in The Hamptons—which is precisely what inspired the Bridgehampton, New York-produced hard cider. The color of this drink is bright blush pink with a purplish hue, a color that celebrates the summer sunsets seen across the Hampton beaches. They achieve the signature color and fruity flavor by using six different apples, all of which are grown in New York State."
And Best Products agrees, adding, "You'll want to sip this all season long, as it's super refreshing and versatile enough for any occasion. We particularly love pairing these hard ciders with our favorite cheeses or charcuterie when guests come over."
You might also be interested in:
Sources:
Note: This article was not paid for nor sponsored. StudyFinds is not connected to nor partnered with any of the brands mentioned and receives no compensation for its recommendations. This post may contain affiliate links. 
The contents of this website do not constitute advice and are provided for informational purposes only. See our full disclaimer.