Get ready to ditch the mundane, embrace minimalism, and dance to the rhythm of your own adventure playlist as you prepare to live the van life. With the best vans to live in, you are choosing to live out a perpetual vacation where your backyard changes every day, and your neighbors are the awe-inspiring landscapes you encounter along the way. It's about finding solace in simplicity, unearthing hidden gems in remote corners of the world, and swapping the nine-to-five grind for a life filled with spontaneity and unforgettable experiences.
Now, don't get me wrong; living the van life isn't all sunshine and rainbows, although there will be plenty of those. The van life is a glorious rollercoaster of highs and lows, with the occasional breakdown, both of the vehicle and your spirit. But it's these challenges that make the journey even more rewarding.
Van living has gained popularity as a lifestyle choice, offering a unique blend of mobility and minimalism. Enthusiasts transform vans into cozy and compact homes on wheels, embracing the freedom to travel while reducing their environmental footprint. From custom interiors to solar-powered setups, van living fosters a sense of adventure and a simpler, more intentional way of life.
So, as you rev up the engine and set sail on this incredible voyage, remember – it's not about the destination; it's about the epic stories you will collect along the way. StudyFinds wants to help you reward yourself for a life well lived by presenting the best vans to live in, according to experts on the nomadic lifestyle. Are you ready for the greatest adventure of your life? It's on its way! Let us help you to prepare!
The List: Best Vans to Live in, According to Nomads
The Mercedes Sprinter van is the symbol of van life, according to nearly every expert. "It offers comfort, versatility, and technology, making it an appealing choice for those looking to live on the road. Unfortunately, the starting cost is approximately $50,000 before any costs associated with converting it into a livable space," writes Get Away Couple.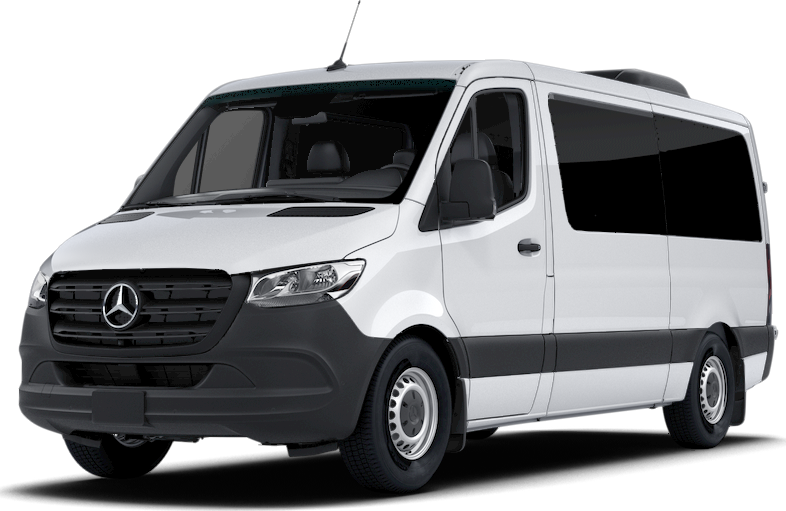 If you are willing to shell out the big bucks for this luxury van life lifestyle, you are in luck because, the Mercedes Sprinter is worth it. "They are incredibly durable," says The Van Conversion Guide. "It is not uncommon for Sprinter Vans to run past 300,000 miles, and so with a Sprinter Van, you can rest assured that your home on wheels will remain running for quite some time. They are popular for full-time van life. Because so many people live in Sprinter Vans full-time, there is so much information out there on how to convert a Sprinter Van!"
Mercedes Sprinter camper vans have higher-than-average off-road capabilities, are easy to handle and boast the highest payload in their class," adds The Wayward Home. "You'll see many Class B RV manufacturers such as Airstream and Winnebago going with Mercedes Sprinter vans. Sprinter vans are known for roomy passenger quarters, high-quality materials and an abundance of safety features. The largest cargo van offers more room than the biggest Ford Transit. Their biggest downside is their expense. Usually, you have to take them to a Mercedes dealership if you have any problems on the road."
The Ford Transit is a close second in expert recommendations for the van life. "Since its debut in 2014, the Ford Transit has been one of the best vans for road trips and van life due to its array of height and length options. Used Transits with finished conversions are also readily available," shares Outdoorsy.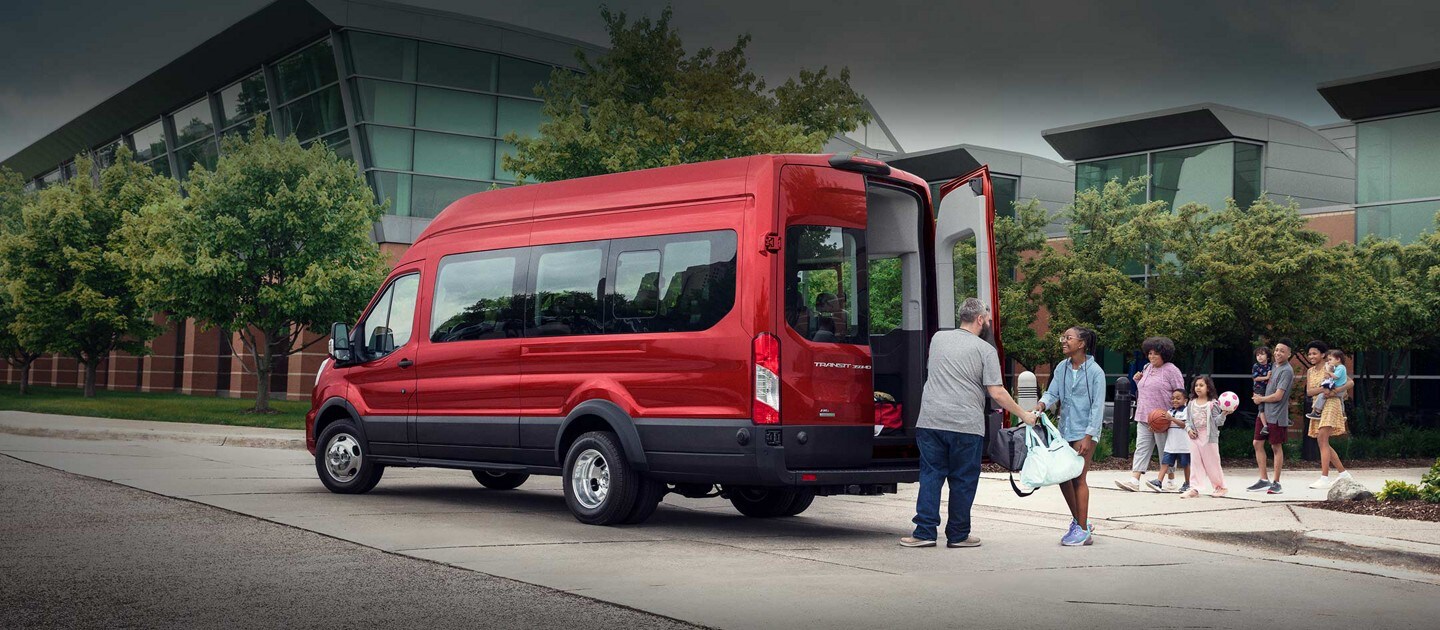 Do you want to live a high-end van life without the price tag? Experts agree that the Ford Transit has you covered. "Ford Transits are affordable luxury," raves Paved to Pines. "We love the fact that Ford Transits are much more affordable than the Mercedes Sprinters and still come with an 'intelligent AWD' option for those tougher terrains like we have up here in Canadian winters. Additionally, Fords can be fixed everywhere at any mechanic unlike import cars, especially Sprinters."
They didn't name it the Ford Transit for nothing. "One of the benefits of the Ford Transit is that it has a strong reputation for durability and reliability. Whether you're planning to spend extended periods on the road or enjoy shorter adventures, it's a great choice. In addition, Ford offers a range of up-fit options, including conversions for campervans, which can be a cost-effective solution for those looking to do a DIY van life setup," writes Get Away Couple. 
When you are ready to become a pro at the van life, the Dodge Promaster may be for you. "The Dodge Promaster is Ram's new line of full-size cargo vans. Both high-roof and low-roof models are available, as well as multiple lengths," explains Muse Outdoors. "The Promaster is a favorite among DIY builders because its interior is more square than that of other high-roof vans, making for simpler upgrades for less experienced carpenters and builders."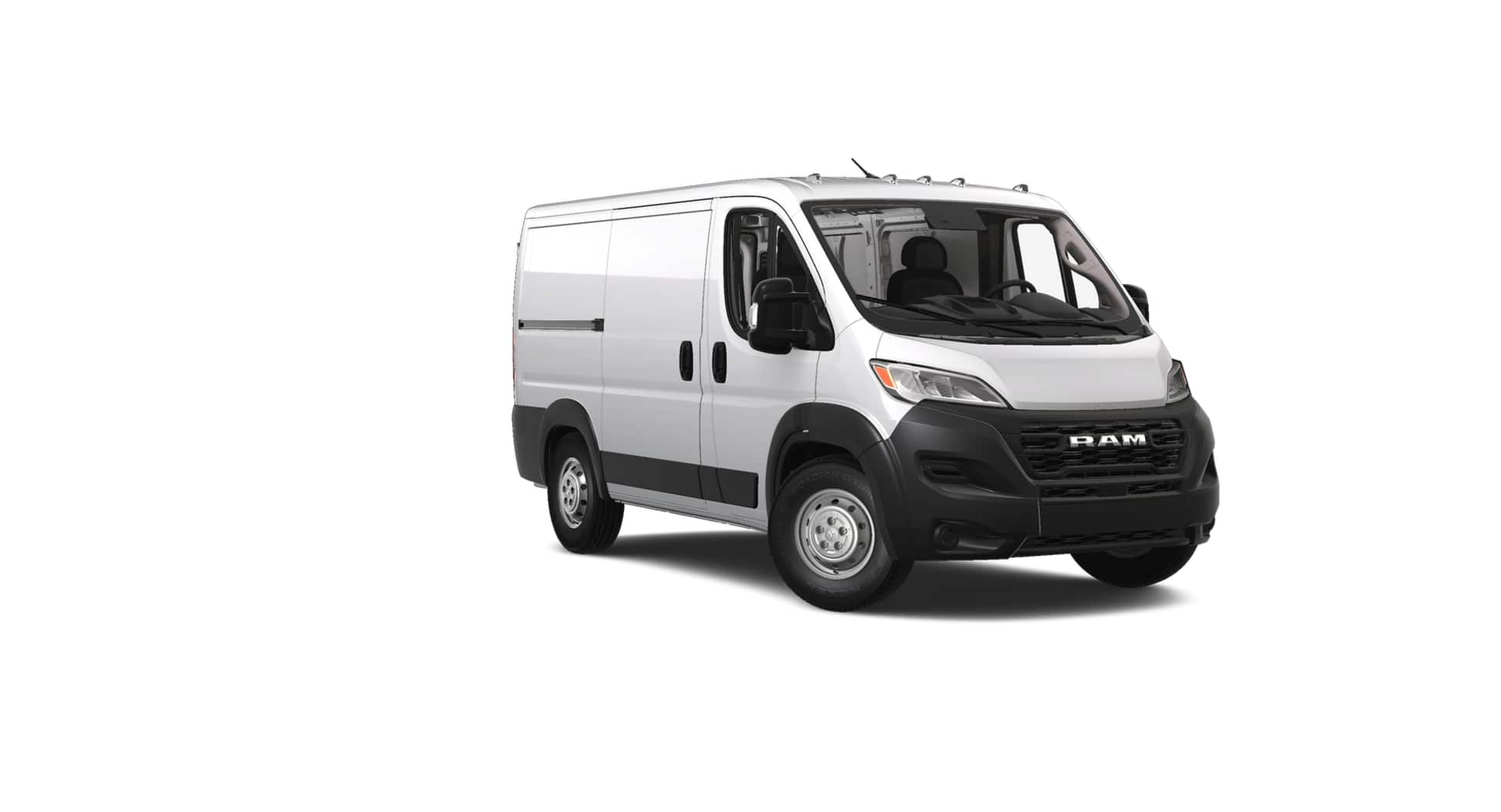 Although it kind of looks like a stylish mail delivery truck, the benefits of the Promaster far outweigh its appeal. According to Bear Foot Theory, the Dodge Ram Promaster is, "Most economic of the panel style vans. Can average about 18 miles per gallon on highways. DIY friendly boxy shape with straight lines makes for an easier conversion."
If you are looking to jump into van life without a hassle, experts at Outdoorsy recommend The Promaster. "The Promaster is a relatively new kid on the van life block, but when it hit the scene, it quickly became one of the best van options due to its affordability, versatility, and creative options," claims Outdoorsy. "You can choose from a number of different length and height options — a huge perk for conversions. Because of the Promaster's popularity as a van life van, you can also readily find used conversions that already have the sleeping, cooking, and living quarters made up so you can hit the road right away."
The Nissan NV is a bit of a unique van option. While it may have been discontinued in 2021, you can still find plenty on the market to convert into your dream home on wheels. It feels like somewhat of a hybrid between euro-style van and classic American work van. With its available boxy high roof, paired with a truck-like construction. Perhaps the most notable feature is the best in class towing capacity of the Nissan NV," shares Two Roaming Souls.
The Nissan NV is one of the most affordable options for van life, according to The Van Conversion Guide. "While the Nissan NV may be one of the smaller vans on this list, it is still a fantastic option for a camper conversion," the reviewer writes. "Plus, there is even a fully-electric version!"
A bit quirky, but still loveable, the Nissan NV gives you that "undercover FBI surveillance" feeling. "At 68 inches, the NV is narrower than most of the vans on this list, which could be a good thing or bad thing depending on how small you want to go. (It still has more cargo volume than the Transit Connect, though)," adds Gnomad Home. "The short-and-slender NV200 (aka the Chevy City Express) is another great choice for those looking for a miniature version of a cargo van to convert. Although discontinued in 2021, this workhorse van is still widely available on used car marketplaces. The miniature version of this van is also far less hideous than the full-sized Nissan NV."
5. School Buses
If you really want an adventure, ditch the standard van and convert a school bus for your van life journey. "A school bus is another popular vehicle to live in. They come in many different sizes from full 40ft skoolies to compact short buses. The primary advantage of used school buses is a cheap purchase price and plenty of space for conversions. At about 7'7" wide buses are significantly wider than most vans (typically 5'10"-6'3")," writes Two Roaming Souls.
"A school bus is the ideal van for van life if you prefer comfort and space over the ability to travel far off the beaten path," shares A World To Travel. "Storage bed solutions such as ottoman beds and divans are great to keep things as tidy and orderly as possible. This is great for those that need ample workspace or are just trying to save a pretty penny on housing costs."
Experts at The Van Conversion Guide warns that parking, maneuvering, and trying to live a stealth van life are more difficult when you are using a school bus, yet there are other gnarly benefits. "Size! The International School bus has so much room that your opportunities for conversion are endless," the reviewer writes. "Used buses can be found at a very affordable price point. Because these buses were designed to safely transport children, they are incredibly safe."
Where are you headed next in your van life adventure? Leave a comment to let us know!
You might also be interested in:
Sources:
Note: This article was not paid for nor sponsored. StudyFinds is not connected to nor partnered with any of the brands mentioned and receives no compensation for its recommendations.