Volleyball is a popular and beautiful sport. For a player to play their best, a good volleyball shoe makes a big difference in their success. The best volleyball shoes provide good traction on the court and excellent ankle support during jumps and quick gameplay. Our list provides anyone from novice to elite with top-notch footwear for the sport.
Specific shoes for this court sport are designed with a combination of key features that prioritize performance, comfort, and durability. They typically incorporate advanced cushioning systems, such as gel or air units, to provide excellent shock absorption during high-impact movements like jumping and landing. Additionally, they have a low-profile design with a non-marking rubber outsole, ensuring optimal grip and stability on indoor courts while leaving no scuff marks behind.
Breathability is another crucial aspect, as the best volleyball shoes often feature mesh or lightweight materials to keep feet cool and comfortable during intense matches. They also offer a snug yet comfortable fit, often with padded collars and responsive midsoles for enhanced support and responsiveness during quick lateral movements. Furthermore, these shoes are engineered to minimize the risk of ankle injuries, with added ankle support and lockdown features like TPU heel counters.
With the necessary support and traction, you can focus on ensuring your skills are top-notch when you hit the court. Below you will find the top five best volleyball shoes. Do you own a pair that helps you spike a point every time? Let us know in the comments below.
The List: Best Volleyball Shoes, According
to

Experts

The Nike Zoom HyperAce 2 is a high-performance volleyball shoe designed for players who demand speed, agility, and support. It features a lightweight, responsive midsole, supportive upper, and aggressive traction. The traction on the Zoom HyperAce 2 is excellent. The outsole is a durable rubber compound with a herringbone pattern that provides excellent grip on clean or dusty surfaces. Zoom Air is a lightweight, responsive cushioning system with a springy feel," says Volley Guide.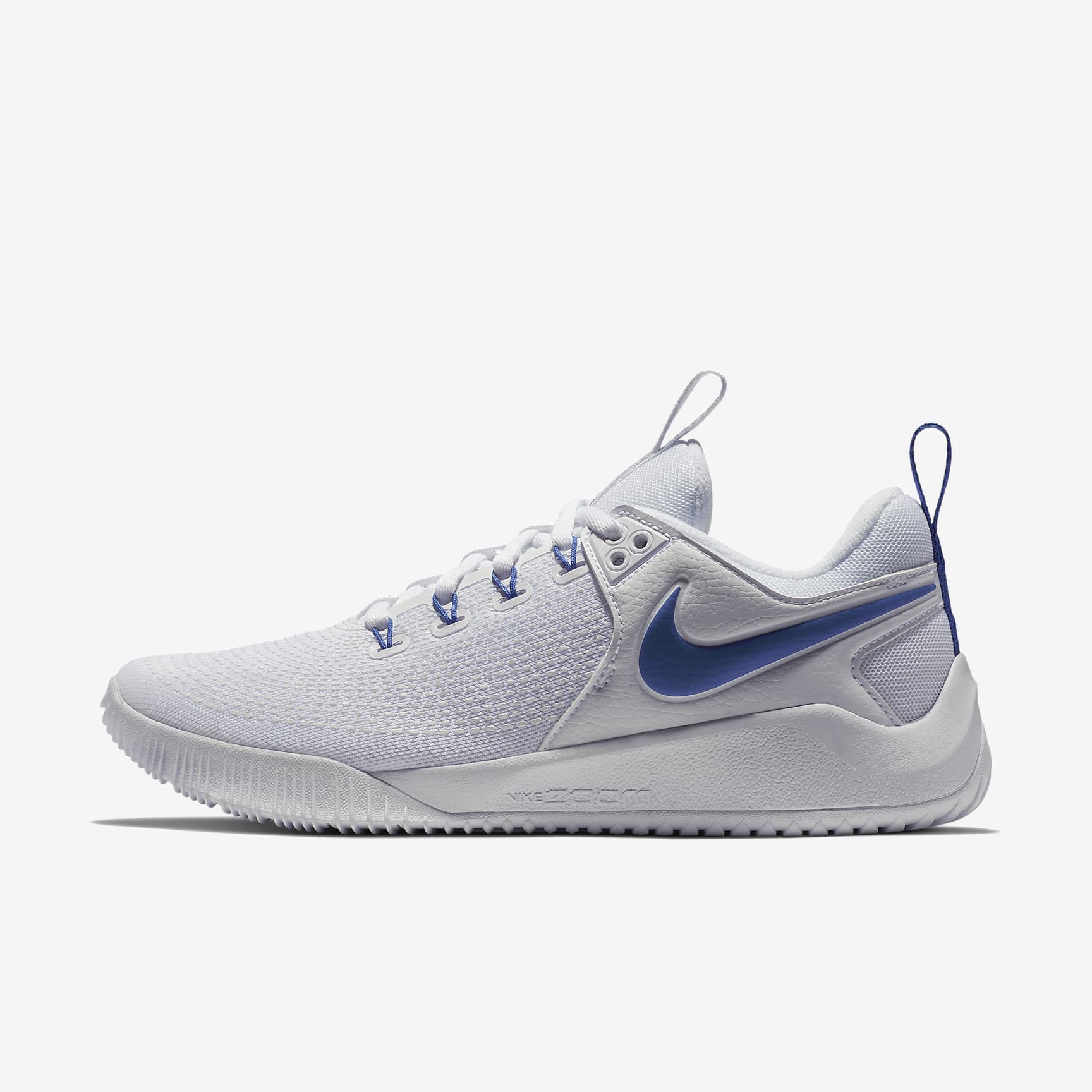 The global sports giant Nike brings its expertise to the volleyball court with the HyperAce 2. "These shoes are designed for players who demand the best in terms of support and responsiveness. The bottom line is that with its sleek design and top-notch features, the Nike HyperAce 2 is a worthy addition to any volleyball player's arsenal," states Javelin.
The Nike Zoom Air unit provides plenty of cushioning with each step. Surely it will help you perform better on the court. "Nike's TPU cage offers incredible support and stability when moving laterally. Its rubber outsole provides plenty of grip and traction on the court's surface," shares Scheels.
Today, the Adidas Crazyflight series is one of the most famous lines of volleyball shoes. "They are designed to provide players with comfort, support, and performance on the court. These shoes are crafted explicitly for volleyball and are known for incorporating Adidas' Boost cushioning technology," says Volley Guide.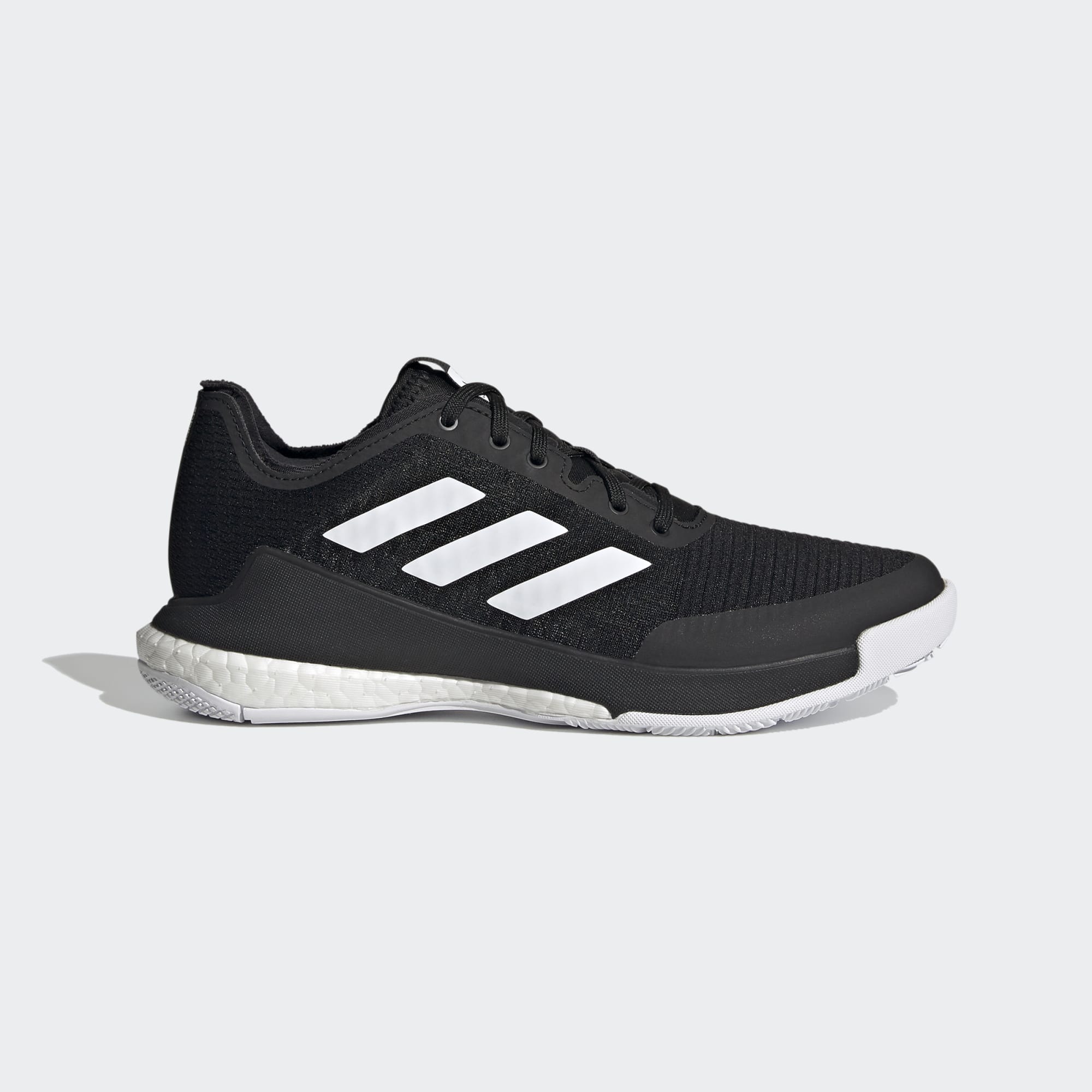 Famous volleyball pro players are spotted wearing these shoes. They are said to be one of the best volleyball shoes for liberos and setters. "The shoe has a flexible upper mesh material which is reinforced by PU bracing. It also has additional PU bonding in the toe area for reinforcement. The tongue area of the shoe maintains a sock-like appearance making it one unit," states Bestvolleyballshoe.com.
If you're looking for a volleyball shoe that's going to turn heads, look no further than the Adidas Crazyflight. "In a sport dominated primarily by Mizuno and ASICS, Adidas has recently made its mark on volleyball footwear. Aside from the aesthetics, the Adidas Volleyball Team has an enormous research and development budget to work with so you can be assured that you will be getting the most up-to-date shoe technology," boasts Volleyball Tips.
The Mizuno Wave Momentum 2 features a Dura Shield to protect your toes from friction damage. Shoe Geek tells us more of its features, "DynamotionFit Bootie construction for a snug and comfortable fit, EVA midsole for cushioning, INTERCOOL ventilation system to keep your feet cool and dry, and XG Rubber for superior traction. With all these features and more, the WAVE MOMENTUM 2 is sure to help you play your best game yet."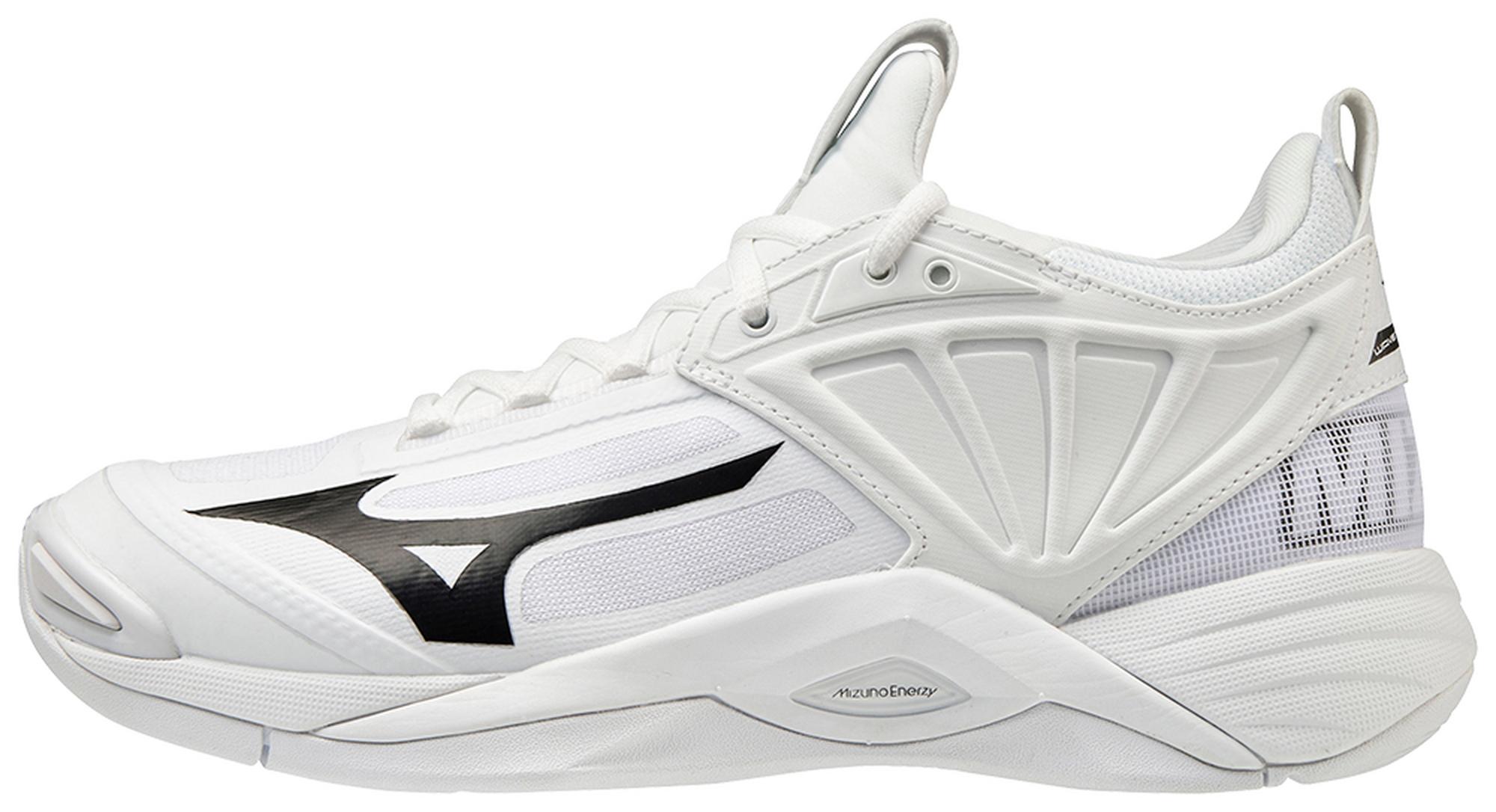 In addition to all other features, the Momentum 2 utilizes a DynamotionFit Bootie construction for a comfortable, secure, and stable fit. "The Mizuno Wave Momentum 2 Volleyball Shoes feature a signature Wave design for stability and cushioning at the heel with great support and responsiveness on the court. These volleyball shoes have XG Rubber traction and Dura Shield toe protection," explains Compression Athlete.
The Mizuno Wave Momentum 2 is the improved version of the Mizuno Wave Momentum and is among the top and best Mizuno volleyball shoes. "These ultra-lightweight Volleyball shoes with good ankle support and comfort, offering optimal traction and heel-to-toe transition," shares Bestvolleyballshoe.com.
What you will get most out of that shoe are durability and support. Fans describe it as exceptional. "The Hypersets reduce the probability of ankle injury, which is crucial in volleyball. The same goes for traction. They use the same sole pattern as their basketball brother Nike Hyperdunk, where traction was also excellent," states Volley Guide.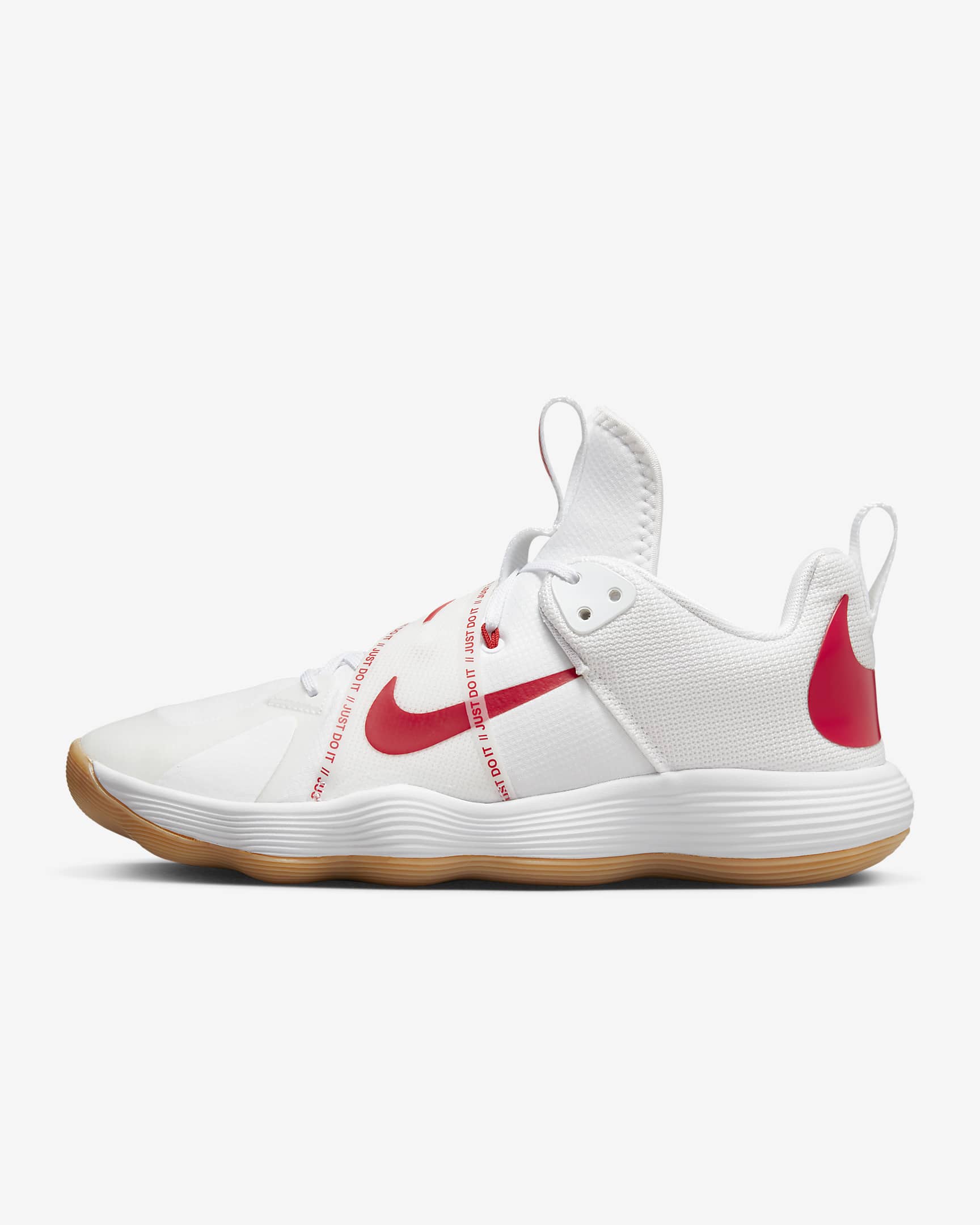 There's no mistaking the Nike branding throughout the shoe for an eye-catching look on the court. "Key highlights include a rubber outsole providing excellent grip and traction so you're able to easily stop and pivot on the court. Flywire technology and lateral straps tighten as you lace up your volleyball shoes for a stable and secure feel," explains Scheels.
The Nike React HyperSet Volleyball Shoes feature soft and springy foam for great return and quickness. "These volleyball shoes utilize an adjustable lateral strap and Flywire technology to securely hold your foot in place," says Compression Athlete. 
The Lightenings are mostly popular because of their ankle protection, although a lot of popularity is due to their comfort. "The Mizuno Wave Lightning Z6 Volleyball Shoes feature an EVA midsole and a re-engineered sole for explosive movement. These volleyball shoes utilize a breathable mesh upper with a half-bootie construction to give you flexible and effortless movement," says Compression Athlete.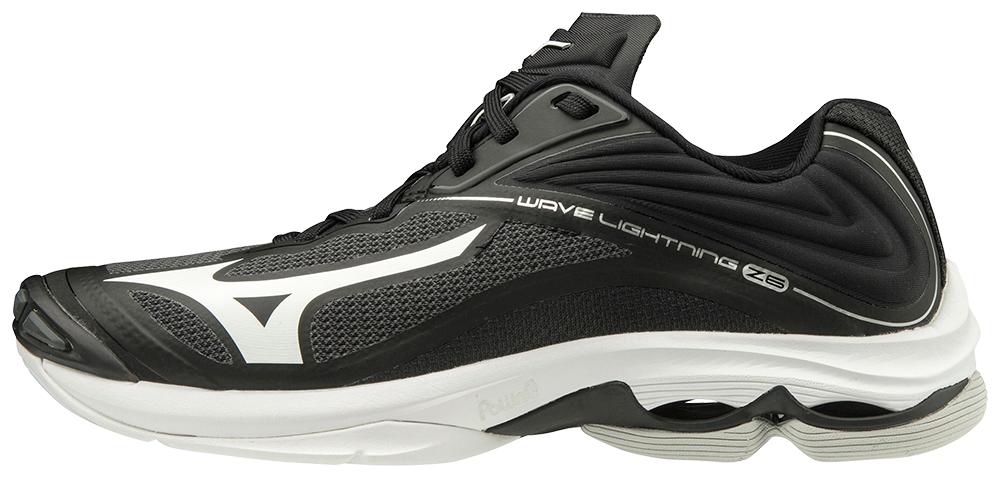 Wave Lightning Z6, along with Momentum 2, are considered the highest standard and most demanded Mizuno Sneakers. Bestvolleyballshoe.com informs us of a couple of features, "The toe box is somewhat narrow and has a Dura Shield to protect the foot from collisions. It could be unsuitable if you get a tight pair as the hard shield will push your toe. The upper part of the shoe is made of breathable mesh material." 
Volleyball hitters engage in a lot of jumping, so expensive or not, anyone playing the position needs a shoe with amazing cushioning and traction. "The Mizuno Wave Lightning Z6 Women's Volleyball Shoe features Parallel Wave technology, engineered to disperse shock throughout the entire sole rather than just one area. This means hitters can jump repeatedly but keep the shock and stress on their feet to a minimum," explains Very Well Fit.
You might also be interested in:
Sources:
Note: This article was not paid for nor sponsored. StudyFinds is not connected to nor partnered with any of the brands mentioned and receives no compensation for its recommendations.