Running is easily one of the most accessible forms of exercise. All you need to get a great workout in is your own two feet and outdoor space (or a treadmill!). But to get a truly great workout, avoid injury, and see progress in your performance, you'll need some of the best men's running shoes. Once you find your perfect fit, getting in a great run is well within your reach. And as an added bonus, running offers all kinds of mental and physical health benefits!
You don't have to sign up for a marathon to reap the health improvements running can offer. In fact, researchers from Australia, Austria, Finland, and Thailand performed a comprehensive analysis on available evidence, and concluded that any amount of running significantly lowers one's risk of death from any cause. If more people all over the world incorporated just a little bit of running into their day-to-day lives, the study's authors say the global population would see great improvements in both overall health and longevity. To be clear, the research team stresses that people don't have to run particularly far, or even very fast, what's important is simply engaging in the act.
The benefits of running aren't just for your physical body. Turns out, your mind will also thank you. Scientists in Japan say 10 minutes of moderate intensity running each day increases blood flow to the part of the brain that regulates our mood and ability to carry out complex mental tasks. A quick, 10-minute run may be all you need to boost your mood and think more quickly.
Are you feeling ready to run? If so, the best place to start is with the right footwear. A great pair of shoes can help you run further, faster, and safer. But with so many options on the market, it can be difficult for new and experienced runners alike to know where to start. The perfect sneaks for a sprinter probably wouldn't suit a long-distance trail runner. So, to help narrow down your search, StudyFinds sought out reviews from 10 expert websites on the best running shoes for men. These are the most frequent recommendations, but of course, be sure to let us know in the comments if you have a favorite we missed!
The List: Best Men's Running Shoes, According to Experts
Whether you're running five miles a week or 50, the Nike Pegasus are a great choice for footwear. Lightweight, durable, and comfortable, it's our top contender in the race for best men's running shoe. "You want to be confident in your shoe when you lace up for your run. That's why beginners and experienced runners alike love the reliability you get from the Nike Pegasus' balanced ride and comfortable fit," says Fleet Feet. "Few shoes offer more versatility than the Nike Pegasus, which is why it is consistently one of the best running shoes on our list. Its lightweight cushioning and dialed-in fit make the men's Pegasus 40 an ideal choice as your go-to daily trainer."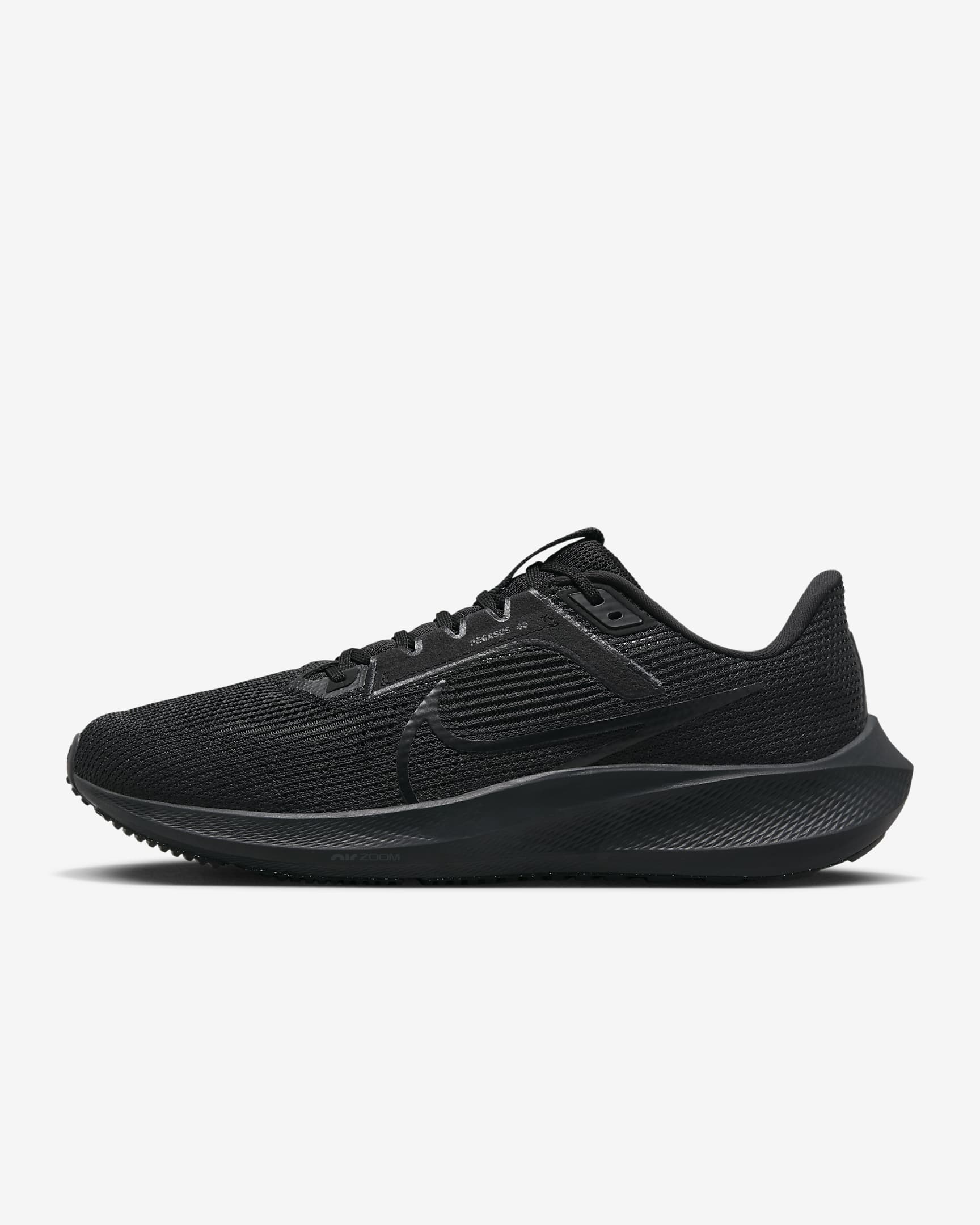 Tom's Guide writes: "The Nike Pegasus is a workhorse of a running shoe — it's durable enough to last hundreds of miles, and the React foam is lightweight and responsive enough to cope with speedier miles when you need to pick up the pace. You can wear it for a marathon, your first 5K, and pretty much everything in between."
Investing in a pair of Nike Pegasus shoes will keep your feet comfortable and protected for plenty of miles to come, and all for a reasonable price. "Durability is central to the Pegasus 39's appeal, with the thick outsole and long-lasting React foam midsole ensuring you can use it for many hundreds of happy miles," adds Fit & Well. "It's also a shoe that's always available in a sale somewhere, and during Nike's own sales it regularly drops to around half its RRP."
If your top priority is comfort, look no further. The Brooks Ghost is a well-cushioned, lightweight shoe that will feel comfortable enough to wear all day (or at least until you hit your mileage goal). "Comfort is paramount when you're ramping up your miles, and the men's Brooks Ghost 15 offers plenty of it, making it one of the best men's running shoes around," says Fleet Feet. "The newest Ghost remains an all-around performer that brings an ideal combination of comfort, cushion, weight and price."
Brooks has consistently worked to improve upon the already popular Ghost model, and that means new buyers can benefit from all the great changes made along the way. "The Ghost is a perennial favorite among runners, and for good reason," claims CNN. "In the latest version, the company updated the midsole with lightweight cushioning, which uses a mix of rubber, air and a less dense foam to create a softer ride."
As an added bonus, the Ghost is a shoe that won't make a huge dent in your carbon footprint. "The pivot toward environmentally friendly everything has given longstanding Brooks favorite the Ghost a new lease of life: from the dyes in the tongue to the recycled materials which make up a chunk of the upper, this bestseller has its sights on green cred," adds Esquire. "The ride is in the sweet spot of firmness and comfort, and brings a responsiveness despite losing Brooks' BioMoGo DNA segment in the midsole. It comes in roughly a million colors too."
Anyone with a toe in the running community has likely heard all the buzz about HOKAs in recent years. The popular brand boasts many great running shoes, but the Clifton 8 often tops the list as the most versatile of them all. Wear them for a 5k, or on a run to the grocery store. "Unlike other sneakers geared towards serious racing that provide an additional snap when running, the Clifton 8's carbon plate is a bit more restrained, which in turn improves your overall efficiency when walking or jogging," explains Highsnobiety. "The best part about HOKAs is that they combine cushioning and functionality with its early stage Meta-Rocker for easier acceleration, in other words, the Clifton 8 feels like it's saving you energy."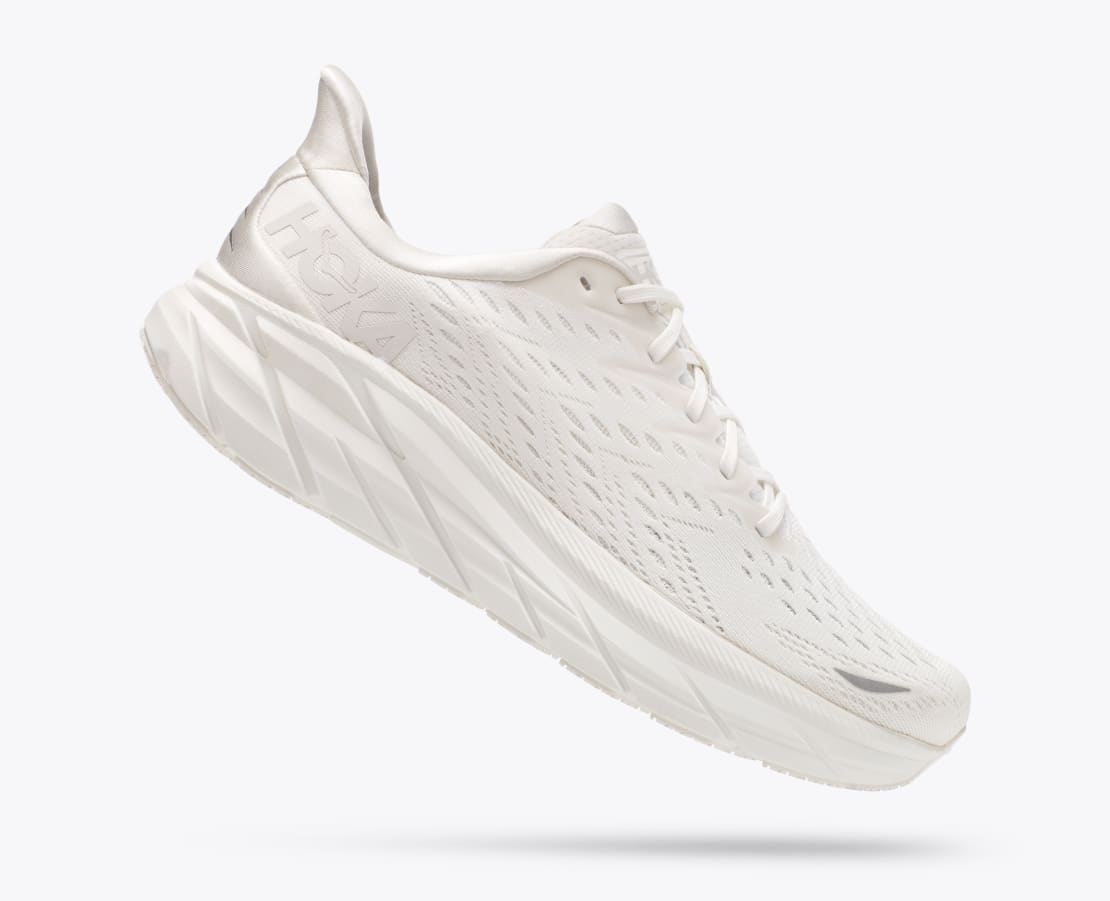 If you're prone to injury, HOKAs are a great investment in your comfort and safety. "Hoka is known for maximal cushioning, which makes them a workhorse of a shoe that can handle tons of miles without beating up your legs (they have the American Podiatric Medical Association Seal of Acceptance)," says CNN. "Reviewers on the Hoka website comment that their favorite things about the shoe are how light, comfortable and cushioned this shoe is. Some reviewers also mentioned that these shoes were good for plantar fasciitis, a common cause of heel pain," adds Sports Illustrated.
If you love to switch up your running workout routine, grab a pair of New Balance Fresh Foam 1080s. This shoe is more than capable of keeping up with all kinds of runs, from slow and steady to quick and speedy. "A seriously versatile shoe, the New Balance 1080v12 is soft and plush enough to keep you comfy on your long runs, but can also pick up the pace when you need it for faster tempo sessions," says Tom's Guide.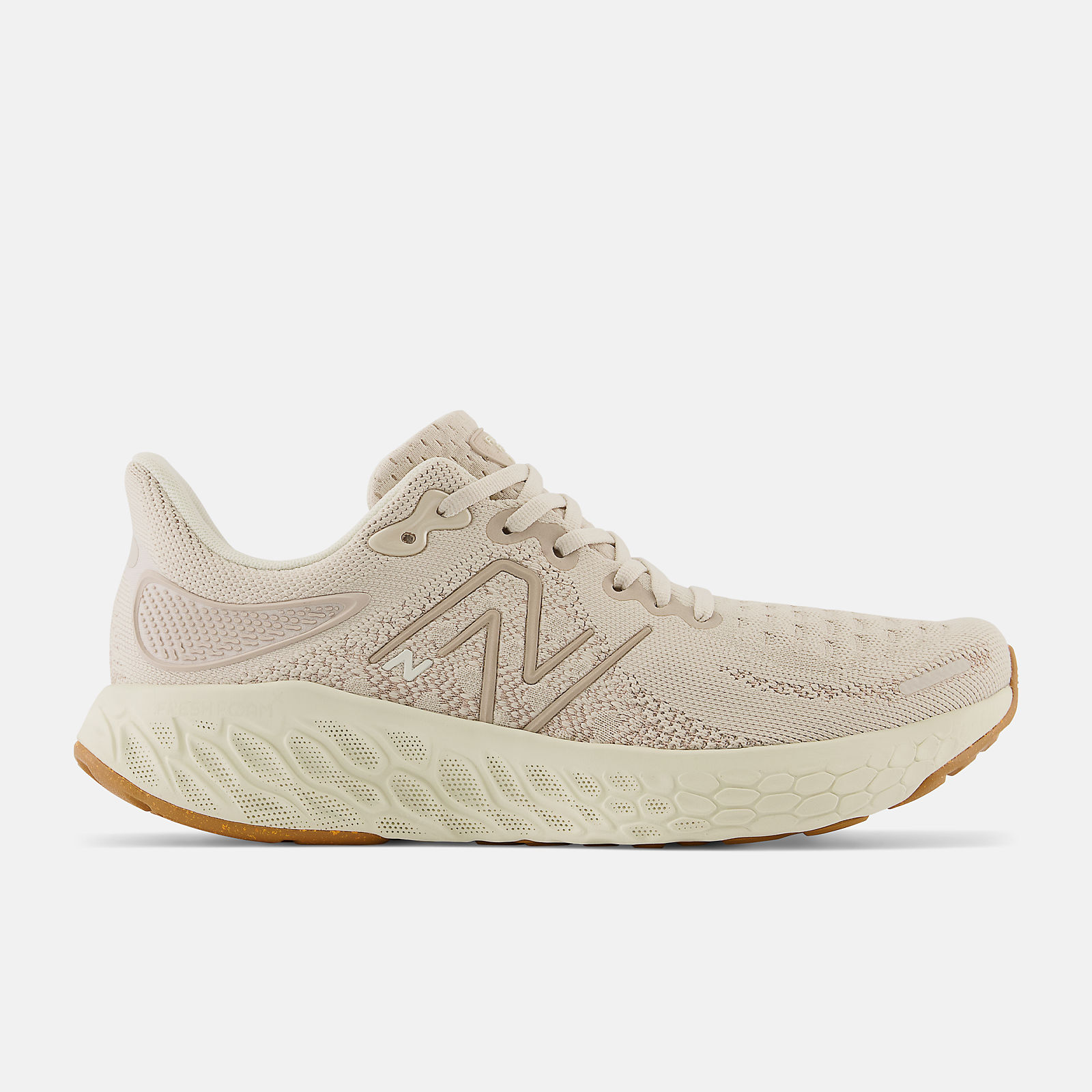 "Probably one of the most popular running silhouettes of the year, the New Balance Fresh Foam X 1080v12 has seen its fair share of 2022 marathons. On that subject, its seen its fair share of 5ks, 10ks, and half marathons, too," adds Highsnobiety. "All that to say that the midsole mapping, Fresh Foam material, and v12 upper make for the most versatile New Balance running shoe ever made. Don't take that from us, even New Balance says: 'If we only made one running shoe, that shoe would be the 1080.'"
The construction of this shoe makes for maximum comfort and ideal performance. "A stretchy synthetic mesh upper makes this shoe an excellent choice for warm weather and all-day wear," says Road Runner Sports. "When you combine that with padding that keeps your feet comfortable on long-distance runs or while you're working all day, this is one of the best New Balance running shoes money can buy."
Sometimes you need a shoe that feels like it's working with you, rather than just coming along for the ride. That's what you get with the Adidas Ultraboost, which is made to put an extra pep in your step. "Looking for a shoe that can help you handle long miles on paved roads and treadmills comfortably? Try the Adidas Ultraboost Light," suggests Sports Illustrated. "This shoe is designed to make every step feel springy and responsive, thanks to its Boost midsole construction. That Boost foam is made up of tiny thermoplastic polyurethane particles that are expanded to form closed cells around pockets of air. The idea is that this construction will return kinetic energy, so that you're not losing momentum in your stride."
"The Ultraboost 22 is the most performance-earning Ultraboost yet, exemplified by the raised heel and increased Boost midsole. You'll be hard-pressed to find a more comfortable everyday runner," boasts Highsnobiety. "Sometimes we experiment with other designs, and while some do outperform them in certain arenas, we always end up coming back to the Adidas Ultraboost."
The latest iteration of the Ultraboost comes equipped with all kinds of improvements for runners to enjoy. "In reimagining the Adidas Ultraboost for 2022, the company turned to gender-specific designs. The men's version is similar to previous bestselling versions, featuring an updated heel counter with more padding on the inside. Overall, 'the Ultraboost is very soft, fairly lightweight and has good grip on the soles, making them ideal shoes for daily running,'" says a CNN reviewer.
You might also be interested in:
Sources:
Note: This article was not paid for nor sponsored. StudyFinds is not connected to nor partnered with any of the brands mentioned and receives no compensation for its recommendations. This article may contain affiliate links.