Yoga is fantastic for your health. The discipline from ancient India is part of the physical and spiritual exercise of millions of people worldwide thanks to its many benefits, which include lessening a person's risk of cardiovascular diseases. But whether you're an experienced yogi or an absolute beginner, you need a good mat to prevent slipping and soreness while you practice. While they may look similar, yoga mats differ in grip, material, weight, and thickness. So, which one should you get? Deep breath: StudyFinds got the scoop on the best yoga mats for 2023.
In addition to improving heart health, yoga provides relief for back pain and can help with controlling blood sugar levels in people with Type 2 diabetes, according to recent research. It can further prevent cognitive decline: A Brazilian study found that elderly yoga instructors had thicker and stronger brains than the control group. But yoga doesn't only strengthen your mind; it can ease it as well: Researchers at the NYU Grossman School of Medicine claim yoga is more effective at treating anxiety disorders than standard stress management education and produces better results than normal therapies.
Surprisingly, yoga can even improve your DNA. According to a British study, yoga (along with other mindful practices like meditation) can reverse the reactions in our DNA that cause stress, depression, or similar mental health conditions. "Millions of people around the world already enjoy the health benefits of mind-body interventions like yoga or meditation, but what they perhaps don't realize is that these benefits begin at a molecular level and can change the way our genetic code goes about its business," says researcher Ivana Buric.  "These activities are leaving what we call a molecular signature in our cells, which reverses the effect that stress or anxiety would have on the body by changing how our genes are expressed."
If you can't wait to get onto the mat after reading about all of yoga's benefits, we got you! StudyFinds visited ten websites to build our top-five list of the best yoga mats based on expert reviews — all so you can skip time-consuming research and get started with your practice ASAP. Or are you an expert yourself and have a mat to add to our list? Please let us know in the comments.
The List: Best Yoga Mats, According to Experts
Most experts recommended the JadeYoga Harmony Yoga Mat, pointing out its superior traction: "The JadeYoga Harmony Mat is made from 100% rubber, and this offers some advantages, because it absorbs a lot of moisture and helps maintain traction in sweaty situations," claims Wirecutter.
"If you're looking for a mat that'll make you feel a bit more secure (especially for those engaging in sweatier workouts), Jade's Harmony yoga mat is a favorite of the yoga instructors we talked to […] when it comes to grip," writes The Strategist. Instructors told them: "The natural rubber is eco-friendly and provides great grip even when you get a little bit sweaty, and it's thick enough to provide a little cushion…They'll also last for a really long time, several years."
A contributor at Select "liked [this mat] so much she's given it as a gift many times, and JadeYoga says it will plant a tree for every mat sold."
Three experts declared Lululemon's reversible mat the best yoga mat. "This versatile mat works well for just about any type of yoga class, making it our 'Best Overall' pick," states SI Showcase. "The reversible design sets this mat apart from the others, offering both a smooth and grippy side. […] This double-sided feature means you can switch it up depending on what type of class you're attending."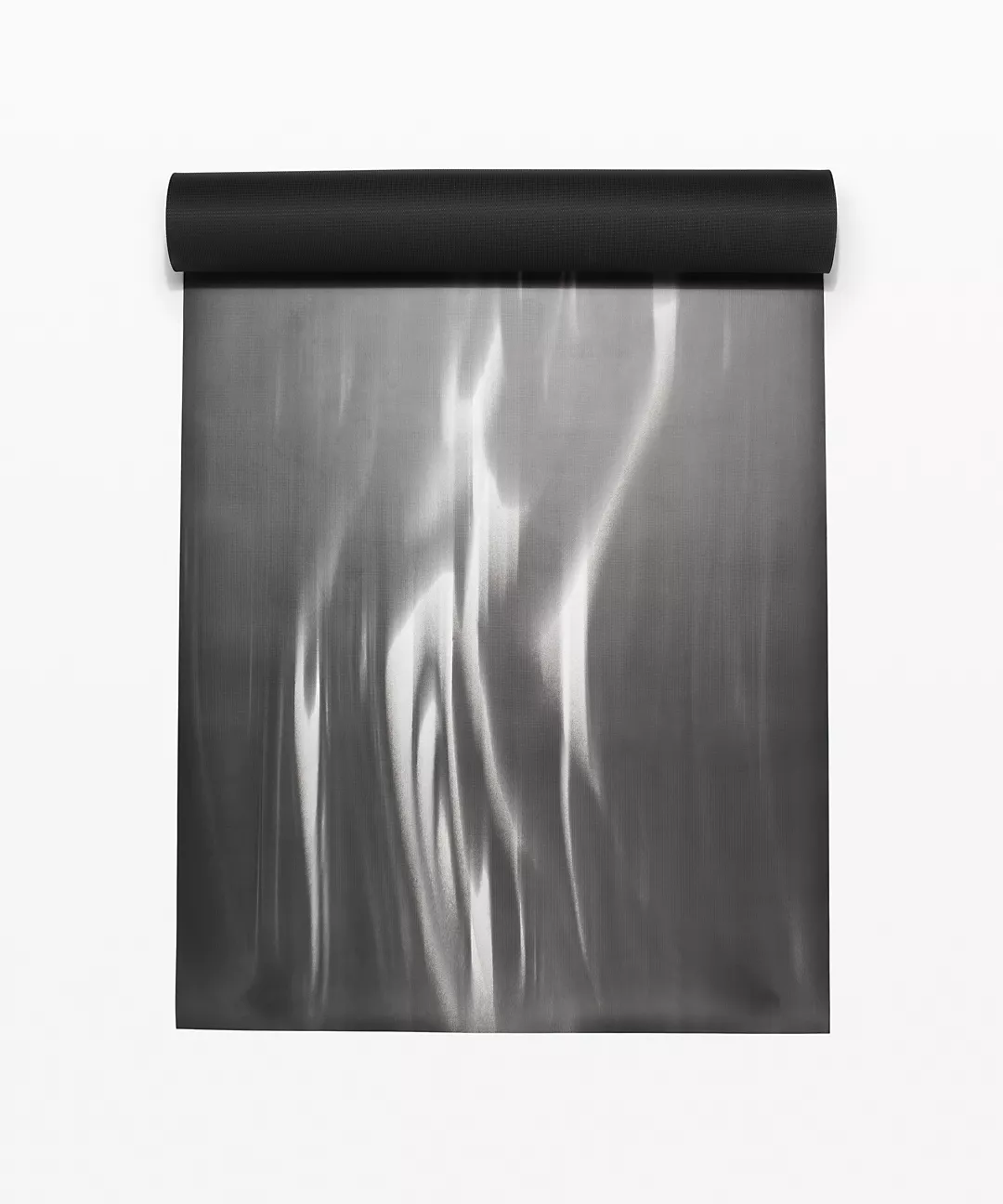 "Lululemon's The Reversible Mat 5mm scored high marks on all nine attributes our professional testers rated, including stickiness, weight, thickness, durability, and overall feel," Wirecutter justifies its top choice. "The 5-millimeter-thick natural rubber is supportive, so sensitive knees and elbows won't sink through to the floor."
"Hands down our favorite feature of the mat is the fact that it's dual-sided, with a smooth and sticky polyurethane-coated top side and a textured natural rubber bottom side that provides loads of traction," CNN Underscored says about its pick. "Beyond that, though, we also loved that the mat is slightly oversized and provides ample cushion given its 5-millimeter thickness."
The Manduka PRO Yoga Mat comes in third on our list. "Most pros agree that if you're going to invest in a yoga mat, invest in the Manduka PRO, which has been dubbed the Cadillac of yoga mats. It's super cushioned and easy to clean (and quick dry) too. Plus, Manduka offers a lifetime guarantee," says Women's Health.
Verywell Fit declares this mat the "best non-slip" and writes: "If you've been looking at yoga mats with the intention of making an investment that will stand the test of time, then chances are good you've at least heard of Manduka's PRO Yoga Mat. It has a reputation for being one of the highest-quality mats available and is often the pick of seasoned yogis and instructors. And in our test, we found that it held up to the hype."
The Manduka PRO is also the best mat on Amazon, according to SI Showcase. And for good karma, "this mat is also designed with sustainability in mind; it benefits from a process that prevents toxic chemicals from being emitted into the atmosphere and it is certified free from harmful chemicals."
This mat can even claim celebrity endorsement: "I bought a whole bunch of hot pink Alo yoga mats […]," Vogue reports Cher saying about her fitness room. "And it just looks so great."
According to Verywell Fit, this mat is the best yoga mat out there. "After a full day in the Lab, Alo Yoga's Warrior Mat was our top overall pick for its simple, high-quality design. We found the mat to be thick and roomy, with plenty of space for an intermediate vinyasa flow. It struck the perfect balance of cushioning and support that didn't cause wrist fatigue in positions like Downward Facing Dog."
"If you're using the Alo Yoga Warrior Mat, you won't have to worry about slipping during your next hot yoga class," claims SI Showcase. "The moisture-wicking material is slip-free even when wet, helping to keep you in place during the sweatiest of yoga sessions. This mat is designed to last with anti-odor material that is durable and non-toxic. With 10 different color options and a matte finish, this mat is an ideal blend of aesthetically pleasing and functional."
These two options came to a tie both for their lower number of recommendations and higher price point. The Manduka EKO Superlite is Women's Health's favorite: "This all-natural mat is light enough to take anywhere when you practice. […] The 99% latex-free mat is tear resistant and is easy to wash down after use." And for CNN Underscored, "it's also our favorite zero-slip option, with great grip and complete floor stability. And as if that news weren't good enough, the mat is also totally eco-friendly, made from biodegradable natural tree rubber."
For Good Housekeeping, the Liforme Original Yoga Mat is the way to go: "Perfect for both beginners and more advanced yogis, this mat earned high scores across the board in our testing and has alignment markers that help guide you through positions. It's supportive while still offering some cushioning. The rubber mat has a smooth polyurethane top layer that allows for a good grip whether you're sweaty or not. It's available in six stylish shades."
According to Select, "this mat has almost everything: It's non-slip, eco-friendly, biodegradable, sweat-resistant and is 4.2mm thick for extra comfort. […] The Liforme Original is 3.5 pounds and has a 4.7-star average rating from over 2,400 reviews on Amazon."
You might also be interested in:
Sources:
Note: This article was not paid for nor sponsored. StudyFinds is not connected to nor partnered with any of the brands mentioned and receives no compensation for its recommendations. This article may contain affiliate links.