The sheer thrill of driving with the top down in a convertible can have you feeling like a superstar, but for even more of a lavish ride, certain models take the cake. Luxury convertibles offer the ultimate reward, allowing you to feel the fruit of your labor in a way that no other car can. The roar of a powerful engine, the rush of wind in your hair, and the knowledge that you are one of very few people who can afford this world view a visceral experience that's second to none. Whether you're taking a leisurely coastal drive or headed to pick up the kids from school, the best luxury convertibles allows you to feel a step above every car you pass.
Luxury convertibles epitomize exclusivity, prestige, and glamour. Owning one of these iconic vehicles is not just a statement; it's an affirmation of your appreciation for craftsmanship and a commitment to the finer things in life. These cars are often the pinnacle of automotive engineering, representing the best that money can buy. And when you're behind the wheel of one, you become part of an exclusive club of enthusiasts who understand and cherish the art of motoring.
Taking a drive in one these magnificent models offers an enticing blend of opulence and open-air exhilaration, enticing discerning drivers with top-tier craftsmanship and cutting-edge technology. These convertible cars exemplify the pinnacle of automotive refinement, boasting sumptuous interiors, meticulously engineered powertrains, and a seamless fusion of style and performance. Whether cruising along coastal roads or city streets, these vehicles redefine the art of open-top motoring, delivering an unmatched combination of prestige and pleasure.
So, whether you're considering buying a luxury convertible or simply yearning to take one for a spin, you're in for an extraordinary ride. StudyFinds has scanned the web for reviews of the best luxury convertibles, recommended by experts. Which of these sports cars catches your eye? Leave a comment to let us know!
The List: Best Luxury Convertibles, According to Experts
These remarkable vehicles are known to transform ordinary drives into extraordinary adventures and the Porsche 911 is the head of the pack. According to a reviewer at Car HP, "Porsche 911 is known for offering a comfortable ride, excellent performance, and an alluring exterior design. There are multiple options to choose from when you consider the Porsche 911 Carrera and there is a right option for possibly anyone."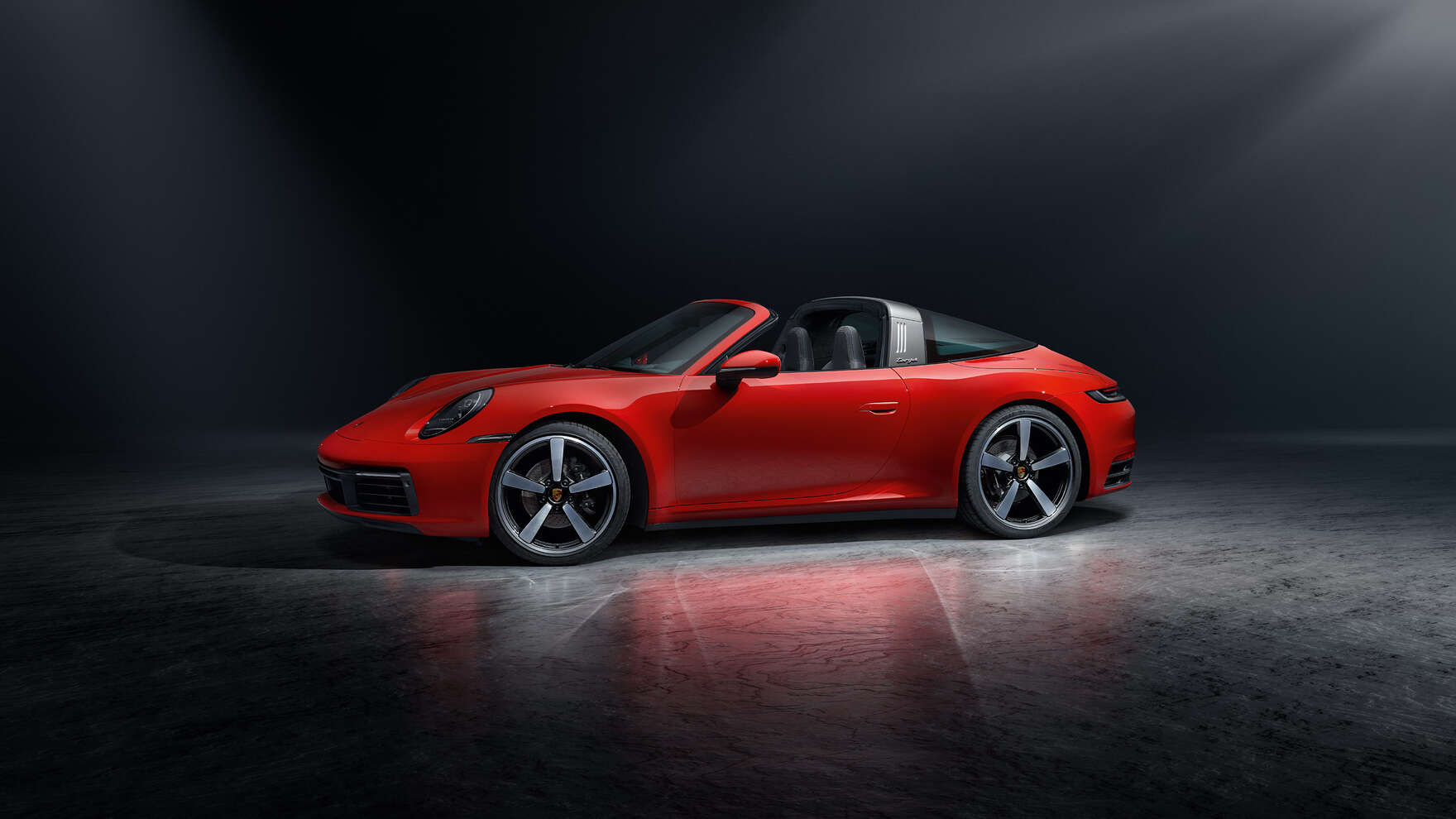 When you are willing to make a luxury purchase for a luxury price, it's important that you will get exactly what you want. True Car writes, "The 911 is also one of the most customizable production cars available today, regardless of trim. There are literally hundreds of options from which to choose. Customers can select everything from leather-covered interior vents to a key fob painted to match the exterior."
Aside from the reputation and the luxury, the convertible still has to be able to drive, and drive it does. According to Hot Cars, "Its twin-turbocharged mid-mounted flat-six produces 572 hp in the Turbo and 640 hp in the Turbo S trim. All-wheel drive is standard in the Turbo, and the power goes to the wheels through a quick-shifting 8-speed dual-clutch automatic transmission. These figures and features make 911 a true performance powerhouse."
There is no other word that denotes luxury quite like "Porsche." "The Porsche 718 Boxster has been praised by many for its blend of usability, handling, and performance. The Boxster is a great introduction for anybody who wants to get their feet wet with higher-end sports cars. It's a Porsche, so it'll inspire all sorts of confidence for casual drivers and thrill-seekers alike," shares a reviewer from Turo.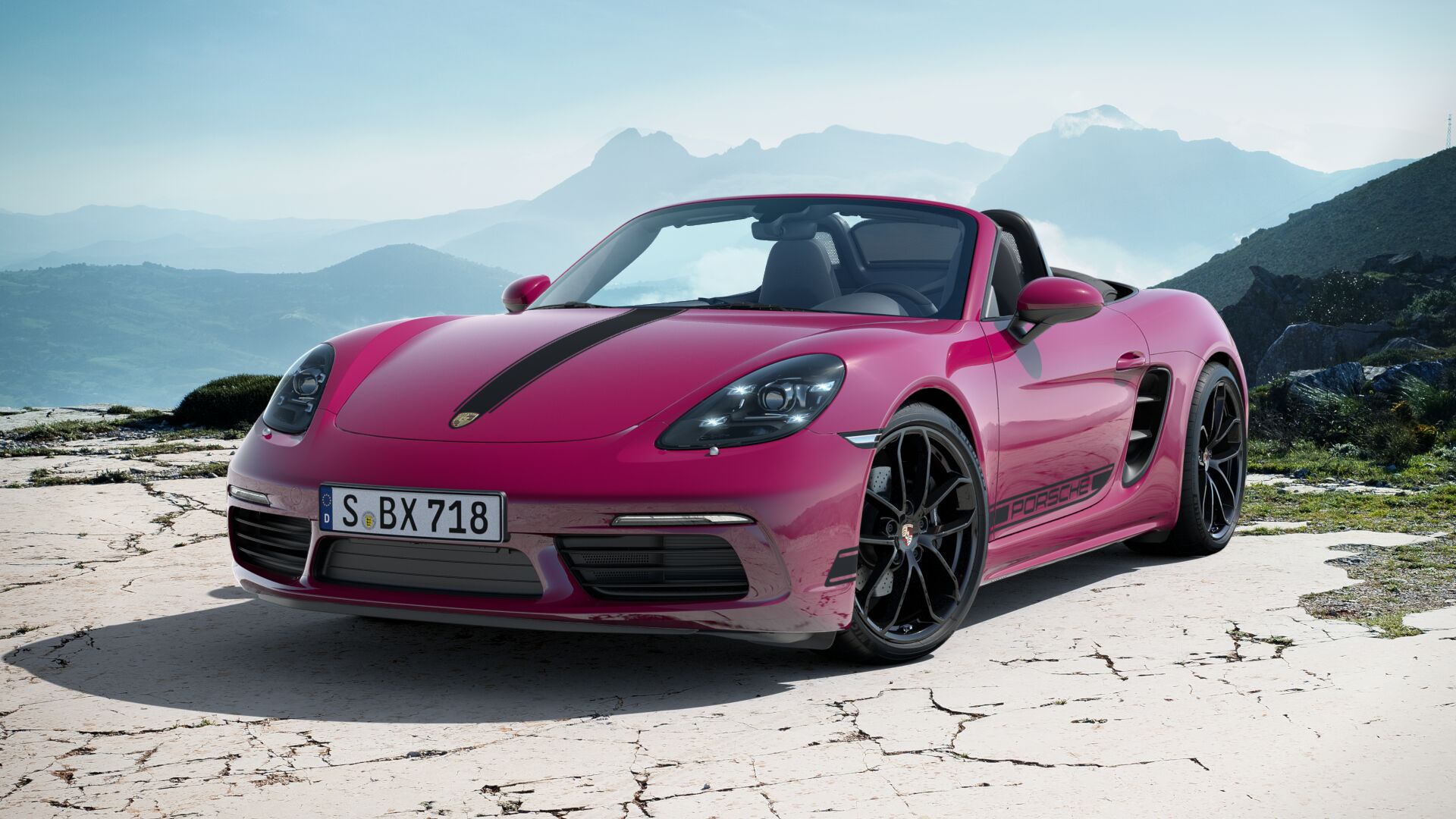 And what about the drive? "The Porsche Boxster offers new convertible buyers four engine choices to pick from and either an automatic or manual transmission. The base turbocharged 2.0-liter horizontally-opposed-four-cylinder (flat-four) produces 300 horsepower and 280 lb-ft of torque. The most powerful option available in the Spyder trim is the 4.0-liter flat-six engine with 414 horsepower and 309 lb-ft of torque," writes Motor Biscuit.
When you're among the automotive elite, there's probably only one other person you'll take with you to enjoy the ride and the Porsche Boxster is counting on that. "The 2023 Porsche 718 Boxster is a compact convertible that can seat up to two people. It's meant for drivers who want an engaging, small sports car that delivers an enjoyable open-top experience. Just like the 718 Cayman, the 718 Boxster has sharp handling, peppy acceleration, and energetic engines, but is only available as a convertible, while the former is offered as a coupe. Porsche sells the 718 Boxster in five trims with four different engines and a lengthy list of optional features, and its upper trim levels feature high-quality interior materials," shares a reviewer from Car Fax.
Mercedes Benz steps in as the third best luxury convertible even though we all know that the Benz puts the "c" in class. "The 2023 Mercedes C-Class Convertible is one of the most affordable convertibles you get from Mercedes. But it offers quite an impressive package for the price. You get plenty of standard features and technologies inside the cabin which ensures you have a premium experience in the C-Class Convertible. The 2023 Mercedes C-Class Convertible competes against the likes of the 2023 BMW 4-Series Convertible and the 2023 Audi A5 Cabriolet," writes a reviewer from Car HP.

The joy of dropping the top and feeling the sun on your skin or the breeze in your hair is a daily reminder of the extraordinary privilege that comes with owning one of these exceptional vehicles. "With its array of body styles and powertrain options, the Mercedes-Benz C-Class delivers a smooth and composed ride…The cabin is quiet and roomy, with premium materials and plush seats. Apple CarPlay, Android Auto, HD Radio, and an infotainment system with a 10.25-inch display are standard," shares a reviewer from Car Fax.
Every journey in your convertible is an unforgettable experience, especially in the Mercedes C-Class. U.S. News & World Report writes, "the 2023 C-Class is a fantastic luxury small car. This Benz — available in sedan, coupe and cabriolet body styles — expertly combines modern niceties and tech with impressive performance. The C-Class offers a smooth ride, responsive handling and several lively engine options. Inside, it has one of the segment's nicest interiors, which is full of design elements that reflect the inspiration taken from the S-Class sedan. The cabin also provides top-notch comfort."
Having a luxury convertible like the Audi in your garage is a testament to your appreciation for the finer things in life. "Audi is known for its small-displacement turbocharged engines that provide more than enough power to satisfy. The A5 is Audi's mid-size two-door offering and is a fantastic option for weekend trips," writes a reviewer from Turo.
It is a privilege to own a luxury convertible and Audi wants to ensure you remember that. "The turbocharged 2.0-liter four-cylinder engine producing 261 horsepower provides power to the Audi A5 convertible…standard features include wireless Android Auto and Apple CarPlay with a 10.1-inch touch screen and a 10-speaker stereo. The best standard features include a panoramic sunroof and automatic climate control divided into three zones," writes a reviewer from Motor Biscuit.
Sometimes it takes the simple things to make you appreciate how far you've come in life. A reviewer from True Car explains the Audi's impact, "You almost forget how good-looking a car can be until you see a vehicle like the 2024 Audi A5. It is especially attractive in its coupe and convertible versions, and the Sportback makes its four-door shape look positively swoopy. Each of these desirable shapes is wrapped around high-tech mechanicals and tastefully crafted interiors."
Driving a luxury convertible is like possessing a piece of automotive art and comparably, the BMW Z4 is like a rare Picasso. "The BMW Z4 blends luxury and performance in a little 2-seat roadster. The base model gets a 255-horsepower turbocharged 4-cylinder engine, while the 40i model comes with a 382-horsepower turbocharged inline 6-cylinder. While both trims may feel less athletic than rival sports cars, they are balanced and controlled around winding roads and sharp turns. The Z4's cabin features synthetic leather upholstery and nicely bolstered seats," writes a reviewer from Car Fax.
A luxury convertible like the BMW Z4 isn't just a car; it is a statement of success and BMW knows it. "The 2024 BMW Z4 strikes a near-ideal balance between sportiness, attitude, and livability at a price that undercuts the competition. The BMW Z4 is a 2-seater vehicle that comes in 2 trim levels. The most popular style is the M40i, which starts at $67,295 and comes with a 3.0L I6 Turbo engine and Rear Wheel Drive. This Z4 is estimated to deliver 23 MPG in the city and 31 MPG on the highway," shares True Car.
This appreciative editor from U.S. News & World Report crafted the perfect description for how it feels to drive a Mercedes Benz Z4 convertible. He writes, "It's hard not to smile when you're in a convertible, but the BMW Z4 M40i has a lot more to offer than just wind in your face. During my week-long test drive, I found it has a plush interior, energetic acceleration and surprising cargo space (for a convertible) that make it a great companion for summer road trips. It's not the most nimble luxury sports car, but I was satisfied with its balance of comfort and agility, and I never found myself needing more power from the straight-six engine. Though not the most luxurious car I've ever been in either, the Z4's cabin has soft leather covering most surfaces and a stylish design."
You might also be interested in:
Sources:
Note: This article was not paid for nor sponsored. StudyFinds is not connected to nor partnered with any of the brands mentioned and receives no compensation for its recommendations.