Looking to shred trails, fly off jumps, and careen down rocky mountain paths – on a new mountain bike? It's possible, but it's more likely that you're looking for a decent mountain bike to get out and enjoy some fresh air and exercise. Either way, we've got you covered. We searched the web to find the consensus best mountain bikes, according to experts, and we've listed them here for you.
Maybe you feel you should have played outside more as a child, and you're now trying to make up for lost time? If so, you're not alone, two out of three Americans regret not spending more time outside in their younger years. What's worse, research shows that many people feel it's too late to try something new outdoors. In a new poll of 2,000 Americans, researchers find most respondents feel like they've missed the window to pick up crucial outdoor skills. There are some people that believe it's never too late to learn, though: 31 percent argue it's never too late to learn a new hobby.
We are, however, aware of the risks that come along with activities such as riding a bike. In fact, there have been over one million broken bones reported from children riding bikes over the last 20 years. The research, a 20-year review, finds that most bone fractures occurred among 10- to 15-year-old boys. Despite efforts to make roads a more bike-friendly area, over 65,000 injuries occurred because of a collision with a car. And the numbers show why helmets are vital: Children who typically rode bikes without a helmet were the ones most likely to have an accident. About 85.7% of children with fractured skulls were not wearing helmets. There were 1,019,509 fractures in the past two decades with an average of 50,975 fractures related to bicycles every year. So, whether you're an adult looking to add a new outdoor activity, or purchasing a bike for a child, it's best to learn about bicycle safety before hitting the streets or trails.
Ready to fly free down beautiful mountainsides? Below is our list of the five best mountain bikes you can invest in, according to experts. Of course, we want to hear from you. Comment below to let us know which brand tops your list!
The List: Best Mountain Bikes, According to Experts
Switchback Travel highly recommends grabbing a bike from this brand. Why? "Founded in the early 1970s, Specialized can be credited with catalyzing the explosion of mountain biking in the United States. Although their bikes are manufactured in Taiwan (which is common within the cycling industry), the brand's roots are firmly planted in California. A staple within their lineup—and a model many may have heard of—is the Stumpjumper. Introduced in 1981, the Stumpjumper was the first mass-produced mountain bike in the world and the company still offers more than 14 versions of the full-suspension design under the same name today (including the more aggressive and downhill-oriented Stumpjumper Evo design). And the brand's wider collection covers everything from entry-level mountain bikes to gravel, road, and electric bikes, meaning there's an option for just about everyone."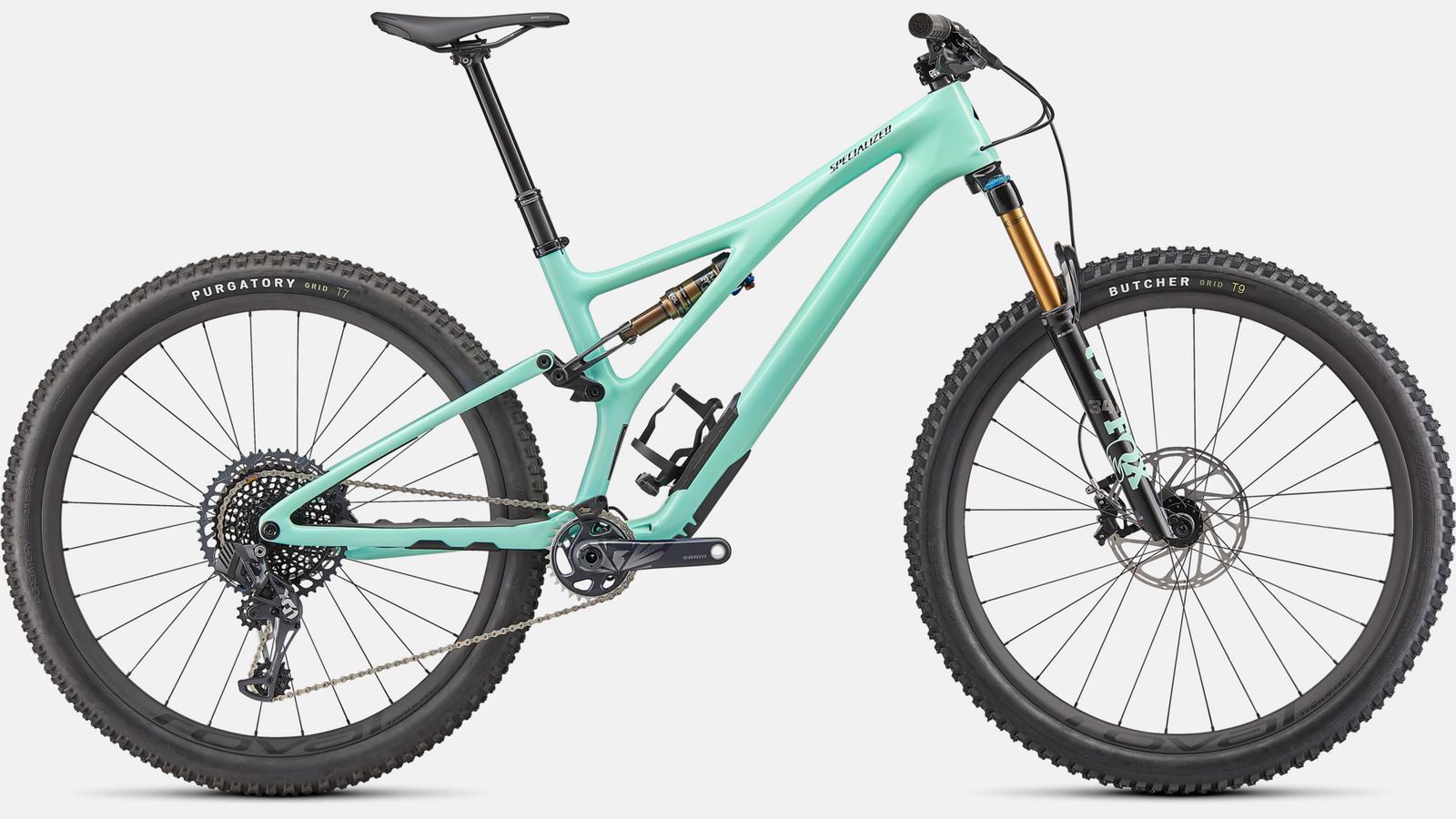 "Specialized bikes are one of the biggest and most well-known names in the industry. Getting there has been a 47-year journey with some industry-defining bikes, some missteps, and a lot of innovation. The first few years were focused on road cycling and led to the first Specialized product, a tire. From there, the next major move was recognizing the importance of an emerging scene. It brought mass production and economies of scale to a fledgling niche and maybe changed the world. Specialized now produces bikes for all disciplines from downhill mountain biking to aero time-trial bikes. What they all have in common is that they are consistently some of the best bikes that are available on the market," writes Bike Perfect.
Specialized combines a mixture of tradition and innovation as Gear Junkie explains: "Specialized manages to push big innovation while continuing to deliver some of the longest-standing classic mountain bike models in the industry. Most recently, the brand pioneered the Turbo Levo SL, an ultralight electric mountain bike that blends the Stumpjumper with the Turbo Levo e-bike — and is 10 pounds lighter. The trimmed weight is thanks to the new SL motor battery system the team invented. Regardless of being electric, the bike is maneuverable and capable on the trails."
Trek is another well-known, and trusted, name in the bicycle industry. Curated gives some history on the brand: "Based in Waterloo, Wisconsin, Trek is still as committed to their mission as they were in 1976. Trek is a heavy-weight player in the mountain bike game as they have a bike shop in almost every state and a lifetime warranty on their frames. From the Session, their signature downhill rig, to the Supercaliber, a racer-driven cross country 'soft-tail,' Trek has continually been on the forefront of mountain bike innovation and a world leader in bike technology. Formerly a division of Trek, Gary Fisher, is known for creating the first mountain bike with 29-inch wheels, which is now one of the most popular wheel options out there. They sponsor a legendary lineup of athletes, including up-and-coming downhill racer Vali Hoell, legendary slopestyle rider Emil Johansson, and free rider and 5x Red Bull Joyride winner Brandon Semenuk."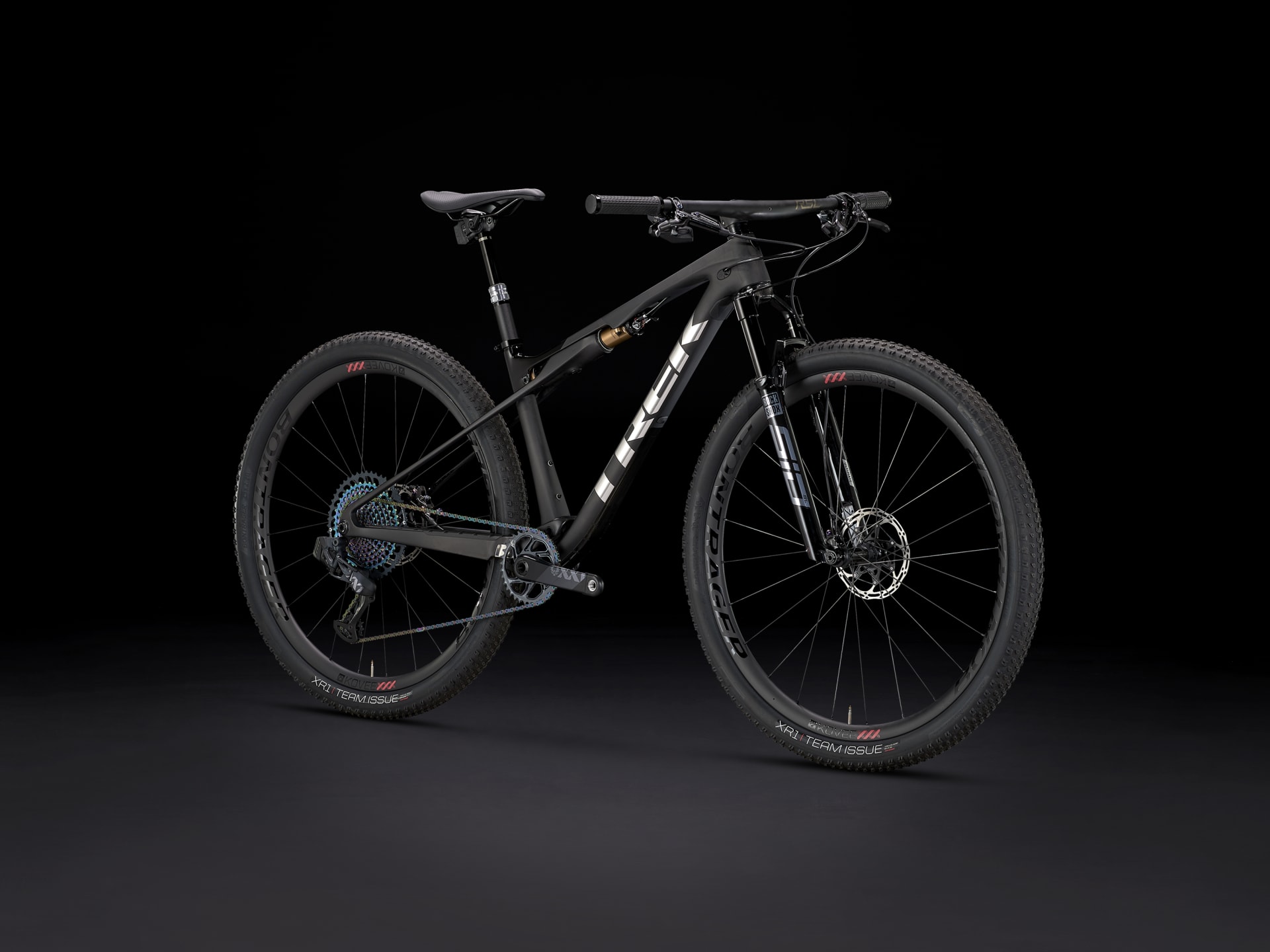 Even people that aren't into bicycles have heard of this company, notes Bicycle Guider. "Everyone has heard about Trek Bikes, no matter if they are a cyclist or not. Trek is one of the most iconic bike brands in the world and one of the biggest mountain bike brands. The company was founded back in 1976 in the United States and today manufactures more than 40 unique models and sells them everywhere around the world. Trek produces hardtail and full-suspension mountain bikes in all categories, including electric bikes."
Suspension Traveler writes, "Trek is an American brand that has been around since 1975. They're one of the biggest bike brands out there which is reflected in the line-up: From cross-country, trail, and enduro to downhill. Trek offers a range of mountain bikes, including their signature Fuel and Remedy models. The brand's frames are made from high-quality carbon fiber and aluminum, and they use components from top brands like Fox, Shimano and SRAM. With a focus on performance and versatility, Trek bikes have won MTB events around the globe in any discipline imaginable, building their reputation."
Though newer to the industry than Trek, this name brand may be just as well known. DMARGE explains the brand's background: "Established in 1994, Santa Cruz was founded by skateboarding legend Rob Roskopp who sought to disrupt the sensibilities of the time when it came to the design of mountain bikes. Most conventional bikes were full-suspension without any rear suspension, so Rob decided to create Santa Cruz's first bike, which is considered the first dual-suspension mountain bike. Ever since then the brand has continued to craft bikes that help riders go further and faster, and their range of mountain bikes will perform for any trail enthusiast. The 'Nomad Carbon X01' bike features an aggressive and slack geometry that will keep you confident down steep terrain, and suspension built for performance and adjustability, even on the move."
According to Gear Junkie, "Santa Cruz has been an innovator for several decades. Founded by skateboard legend Rob Roskopp, the brand started when trail bikes with rear suspension were still a rare gem. The company specializes in lightweight carbon fiber and aluminum models with a variety of suspension ranges. Its focus is trail-style models, but the lineup includes designs for gravel and jumps as well as an electric mountain bike. The brand even has a downhill race team, the Santa Cruz Syndicate. If you're looking for a longer-travel bike, check out the V10, Nomad, or Bullit."
What is now a rather large and popular company started with extremely humble beginnings, "Santa Cruz is a relatively young company. The history of American bike brands starts later than those in Europe but even among its peers, 1993 is late to the game. Late isn't always a negative though. Living in Santa Cruz as modern mountain biking came into the world allowed the founders to be fluent in the needs of the riders. At a time when hardtails were the norm and full suspension, do-it-all bikes were far from cool a few guys in a garage recognized a need. The Tazmon was the first Santa Cruz bike and it featured a single-pivot dual-suspension design. Manufacturing of that first bike started in a small garage and grew from there with rider-centric bikes always being the norm. This rider-centric approach has meant that whenever Santa Cruz enters a bike discipline, it often becomes the defining bike in that category," adds Bike Perfect.
Innovation, that's the name of the game for Cannondale. Sometimes it has worked in their favor and sometimes not. Switchback Travel writes: "Known for their unique approach to building and designing bicycles, Connecticut-based Cannondale has never been afraid to try new things. Some of their more noteworthy and polarizing designs over the years have been the one-sided Lefty fork and unique Headshok unit, both of which replaced standard suspension forks on some models. What truly sets Cannondale apart, however, has been their use of oversized aluminum tubing. In the 1980s, when most other companies were still building bike frames out of steel, Cannondale was taking a different approach with their lightweight alloy. Even today, the company still uses this material liberally in their lineup."
"Cannondale is an American brand that has been around since 1971. The brand has a reputation for innovation and cutting-edge design, and their mountain bikes are no exception. Cannondale's frames are made from a variety of materials, including aluminum, carbon fiber, and a proprietary blend called SmartForm C1 Alloy. The brand's Lefty suspension fork is also a standout feature, with its unique single-sided design. Cannondale offers a range of mountain bikes, from hardtails to full suspension rigs, all designed to offer a comfortable and efficient ride. With a focus on innovation and performance, Cannondale is a great choice for riders looking for a high-quality bike with an established reputation," says Suspension Traveler.
And for more about their innovation when it comes to bike frames, Curated adds: "Cannondale is one of the very first bike brands to jump headfirst into carbon and aluminum frame manufacturing as steel began to fade from mountain bike production. A Connecticut-based bike powerhouse, Cannondale offers a wide range of mountain bikes, from ultra-lite cross country bikes featuring their signature single stanchion fork to the Jekyll, their versatile all-mountain bike. With a comprehensive range of builds spanning the entry-level to the pro level, Cannondale has every rider's budget covered. Cannondale's Factory Racing team features cross country giants Simon Andreassen and Henrique Acanvivi in addition to sponsoring Swedish slopestyle rider Max Fredriksson."
The name is fitting, being that they are the giant of the industry, as Bicycle Guider points out: "Giant is the biggest manufacturer of bicycles in the world and one of the best mountain bike brands as well. This Taiwanese company has been around since 1972. It offers a huge selection of mountain bikes in all categories, including electric MTBs. Giant is well-known for its entry-level and mid-range mountain bicycles, but the company makes high-end mountain bikes as well, many of which are ridden by the best athletes in the world."
"As of today's date, Giant Manufacturing is responsible for the frames of the world's top bike brands. In the whole world, there are very limited bike stores manufacturing a huge number of bikes, and Giant Manufacturing is one amongst them. In 1981, the company came up with its in-house bike brand known as Giant. Ever since their inception the Trance line has been the company's all-mountain bike range, that is for 40 years. These Trance bikes are known as the all-in-one bike as the company has reached the pinnacle of progressive geometry," writes Bikes Reviewed.
Bike Perfect writes, "Giant has been in the mountain bike scene for a long time and has often been at the cutting edge of design and performance. With developments such as the Meastro suspension system, which was introduced in 2005, and its advancements in frame manufacturing, especially with its own Aluxx aluminum. Economies of scale and manufacturing expertise mean that Giant can produce bikes that are extremely competitively priced. While most brands will spec OEM or own-brand kit, no one does it to the extent as Giant who produce everything from grips to suspension forks. In fact, it's not uncommon for Giant to kit out a bike with all but the drivetrain being Giant branded. The Giant components are usually good quality too and it means Giant is often able to undercut most other brands offering features at a price point that you might not see on other bikes."
You may also be interested in:
Sources:
Note: This article was not paid for nor sponsored. StudyFinds is not connected to nor partnered with any of the brands mentioned and receives no compensation for its recommendations. This post may contain affiliate links.