A great pair of sandals can add fun and functionality to your warm-weather footwear collection. When choosing the right sandal, it's essential to consider when and how you plan to wear them. Many sandals feature cushioning and straps to provide extra support while walking. The best women's sandals are comfortable and stylish, adding the perfect touch to bring together your summer outfits.
Sandals have become a stylish staple for women due to their versatile and fashionable design. Various styles, materials, and embellishments offer endless possibilities for creating chic and comfortable summer looks. Whether paired with casual outfits or dressed up for more formal occasions, sandals effortlessly add a touch of elegance and ease to any ensemble, making them a must-have accessory in every woman's wardrobe.
Whether planning a hike, running errands or dressing up, StudyFinds is ready to help you add a spring to your step. We've compiled a list of the top five brands from ten expert websites, to find the best women's sandals. Our list ranges from sandals made for outdoor adventure to classy wedges. As always, we'd like to see your own recommendations in the comments below!
The List: Best Women's Sandals, According to Style Pros
This classic leather two strap sandal has been a staple for generations. It has a soft footbed that molds to your feet as you wear them, providing both comfort and arch support.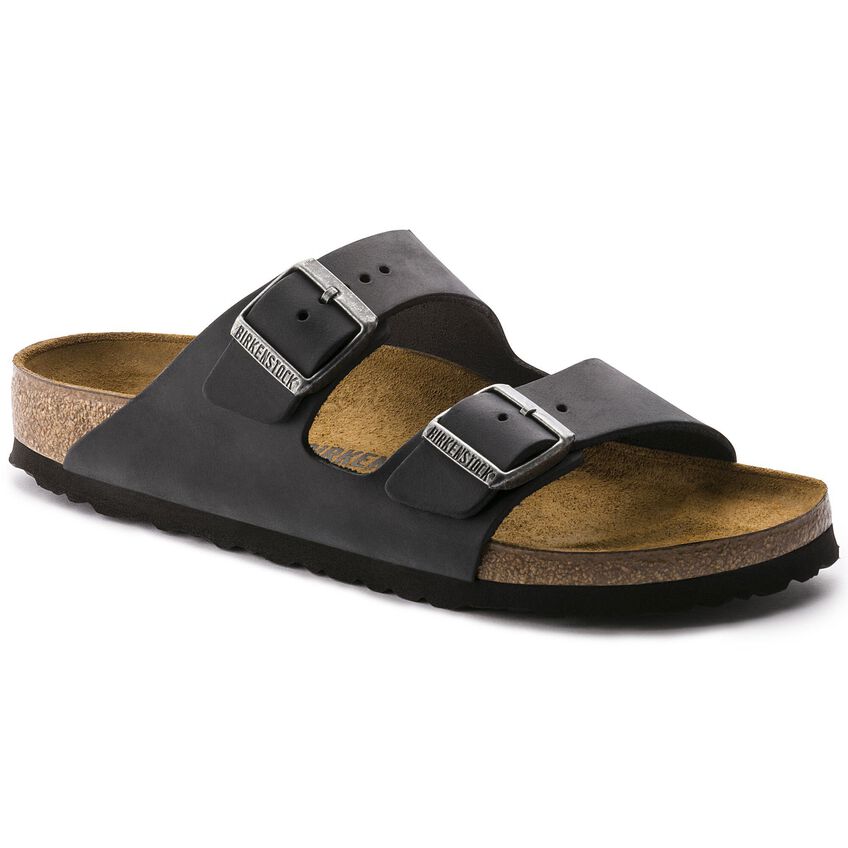 Coming in several shades, "the dark brown color is a bestseller, but this Arizona style also comes in black should you want something new," adds the New York Post. Just note the straps can be a bit stiff at first, until you break them in.
Reviewers love this sandal's versatility. "You can just as easily wear Birkenstock Arizona's with dresses or skirts as you can with jeans or casual outfits. This is a great option when you're commuting to work or when you want to dress down a somewhat formal outfit," suggests Real Simple.
If you don't want leather, this sandal also comes in an alternate material. InStyle loves Birkenstock's Unisex Arizona Essentials EVA, noting "they are made entirely out of molded EVA (or in full, ethylene vinyl acetate) — which is a type of foam known for being soft, yet as tough as rubber — making them the most cushioned pair of sandals we own."
If you're going hiking, Teva's Tirra sandals are a solid choice. "The bestselling Tirra is designed with contoured EVA midsole for cushy arch support, nylon shanks to stabilize your foot on uneven terrain and a rugged rubber outsole that gives you traction," according to Forbes.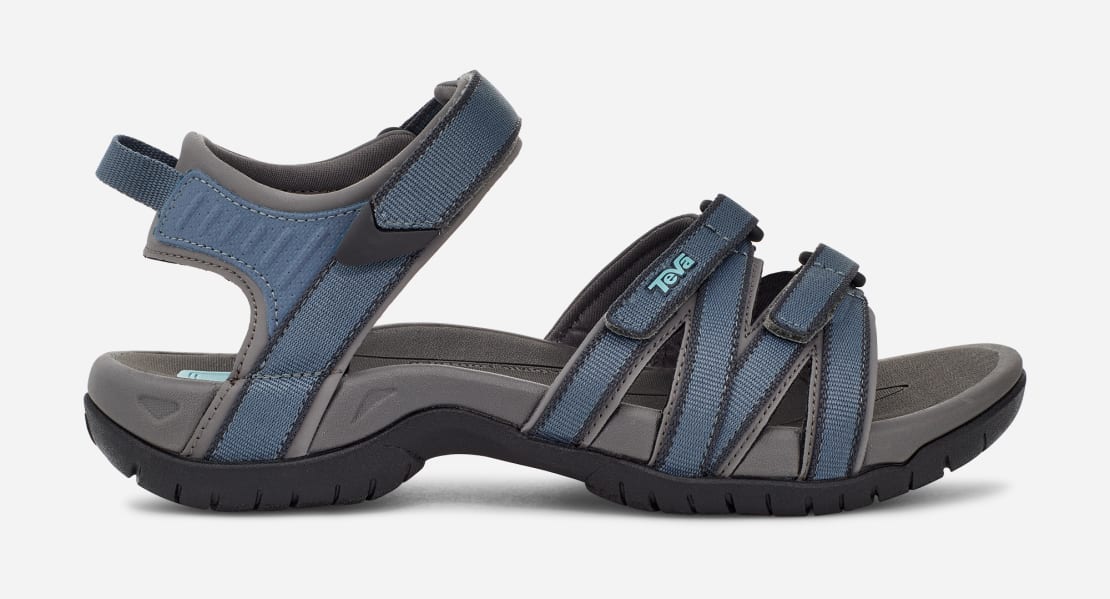 "The cushioned padding absorbs shock impact and the contoured midsole gives you plenty of added arch support for walking on uneven terrain. These durable sandals, made from recycled materials, are designed to work in wet conditions, provide traction, and feature a hook-and-loop closure for easy adjusting," adds Condé Nast Traveler.
However, Field & Stream points out, "these sandals utilize a velcro strapping system. The durable velcro provides a strong and secure fit, but it can wear down faster than classic webbing and buckle designs, especially with exposure to water."
Narrower feet can benefit from this comfortable favorite. "Many reviewers agree that these Chaco sandals indeed fit narrow feet. With a criss-cross strap design (and a bevy of strap color options), this pair will keep you feeling secure with its adjustable straps and added toe loop for good measure," according to Today.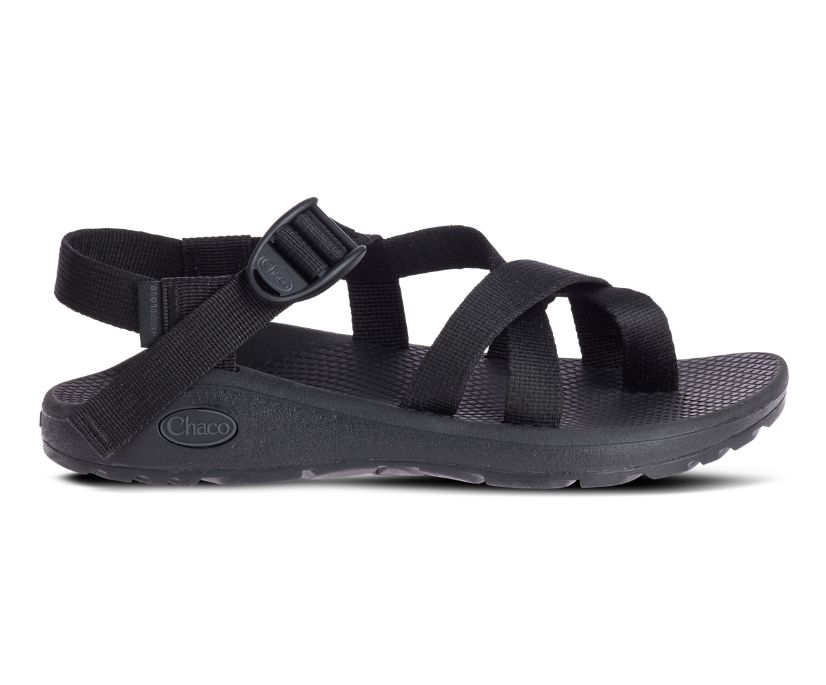 This sandal is both supportive and durable. "The sole curves along your underfoot, which gives your feet all the love and support it needs," adds InStyle. 
Keep in mind these sandals do not come in half sizes. However, GearLab points out, even "though the toe loop takes some getting used to, the extra stability and security are immediately apparent once the fit is properly dialed in. We've swum rapids and hiked over late-season spring snow in these impressive adventure-ready sandals."
Madewell's stylish line of sandals will have you ready for any occasion. Travel+Leisure spotlights the brand's Leeandra Slide Sandals noting, they feature "soft, puffy straps that are buttery smooth against the skin. They also achieve the perfect balance of flexibility and sturdiness, resulting in zero blisters or that feeling that they're going to slide off of your feet."
If you are looking for a block heel, Madewell's The Kiera Mule Sandal is worth a try. Real Simple points out, "they have a hidden elastic strap on the side of the straps, so as you walk the straps have some give (and you don't end up with blisters). In addition to the classic black, the sandals are available in a nude color, too." 
InStyle highlights Madewell's The Boardwalk Double Strap Slide Sandal in leather adding, "this minimalist sandal, which comes in three neutral leathers, only features a thick band on the upper, but to ensure your foot won't wiggle around too much, the opening has a dedicated slot for your big toe. The comfortable padding on the insole and leather makeup ensures it's comfortable and sturdy enough for daily wear." Although if you're looking for arch support, skip this choice. 
Wedge sandal fans will appreciate this stylish pair. The Kimmie Wedge Sandal earns high marks in the fashion department. "Featuring a comfy cork insole and stylish braided heel, many on Amazon dub it 'the perfect summer shoe.' And don't worry about the straps sliding down, they are elastic!," suggests Good Housekeeping.
Another reviewer favorite is the brand's Irenee Heeled Sandal. "The buckled ankle straps keep your feet from sliding around, and the low heel (2 inches) is an ideal height for longer periods of walking. They're so stylish, you'll want to wear them with everything from formal dresses to jeans — and because they're so comfortable, you can," according to Travel+Leisure. 
A pair of Steve Madden's making a nostalgic comeback are the brand's Slinky30 Sandal. They feature a thick stretchy band, soft insole and about two and a half inches of height. Real Simple crowns them 'Best Platform Sandals', noting "the early 2000s have been trending for a while now, and the popularity of these Steve Madden slides are proof. They come in six colors—we're partial to the black, as it reminds us of the classic version."
You might also be interested in:
Sources:
Note: This article was not paid for nor sponsored. StudyFinds is not connected to nor partnered with any of the brands mentioned and receives no compensation for its recommendations. This post may contain affiliate links.